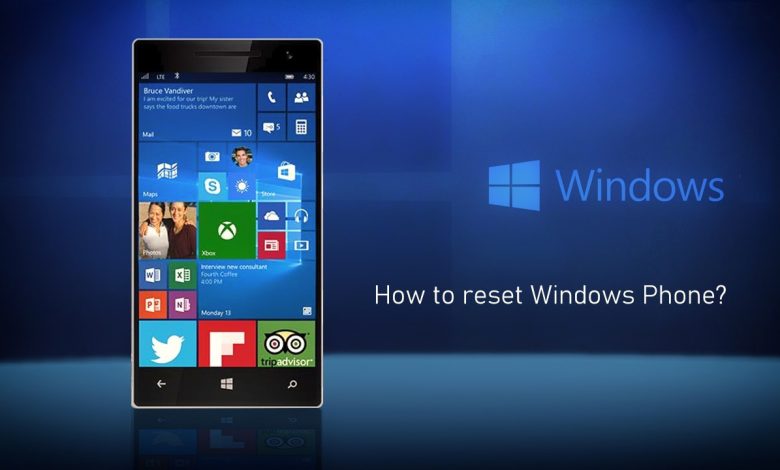 Reset is the process which restores your device software to its original state. If you want to wipe all your app data and information stored in your device, then it is better to reset your device. Resetting your device is also called Formatting or hard reset. Every device including Android, iPhone, Windows phone and much more will have an in-built reset option to restore it. You can reset your windows phone to solve major errors and software issues. If your phone experiences performance glitches or errors, you may reset it to factory setting to completely wash out all the errors including storage issues.
Backup Data Before Resetting Windows Phone
It is always important to backup important data and files on your devices before resetting. By resetting your device, all your files and data are deleted permanently which cannot be retrieved again. Therefore, it is important to backup data.
(1) Open the Setting app on your Windows Phone.
(2) Select the Backup option, it will load the backup screen.
(3) Select App list + Settings option.
(4) Select Back up Now to begin the backup process.
How to Reset Windows Phone?
Once you back up all your data, then you need to remove your SD card and Sim Card from your Windows Phone.
Reset From Settings
Before format your windows phone you need to connect it with the power source because the phone needs full power throughout the reset process.
(1) Open the Settings app on your Windows Phone which you want to format.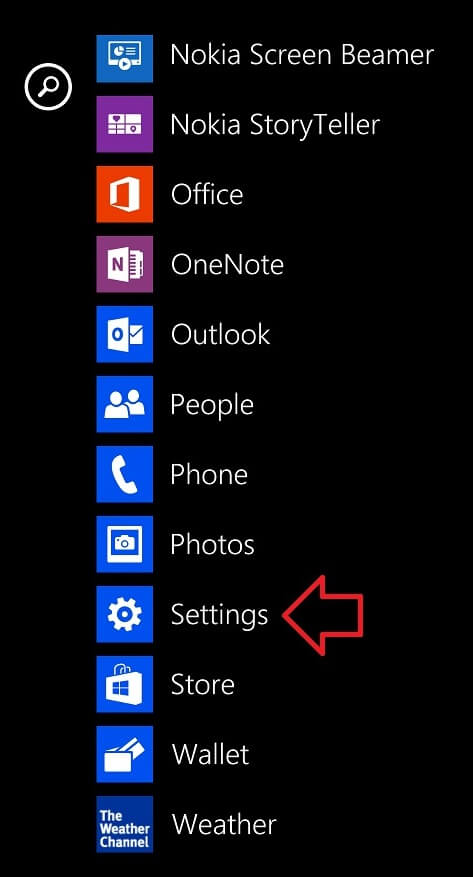 (2) Select About option.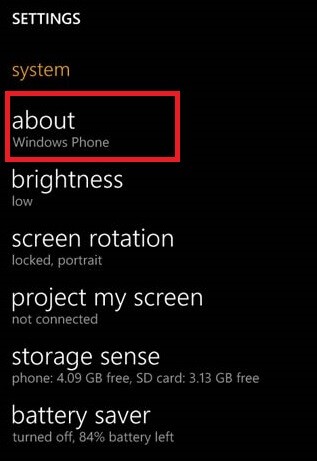 (3) Select Reset your Phone option.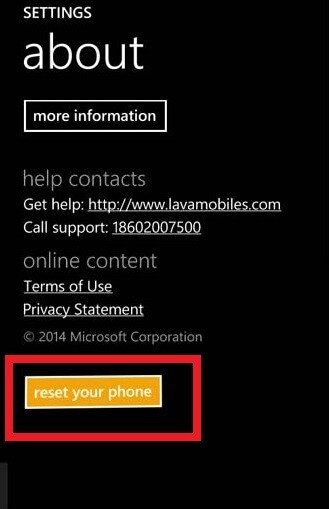 (4) Checkmark the "Erase SD card too" checkbox to format the SD card inserted in your mobile. Otherwise uncheck the checkbox and move to the next step.
(5) Tap Yes from the warning message which acknowledges that you will be erasing all your data.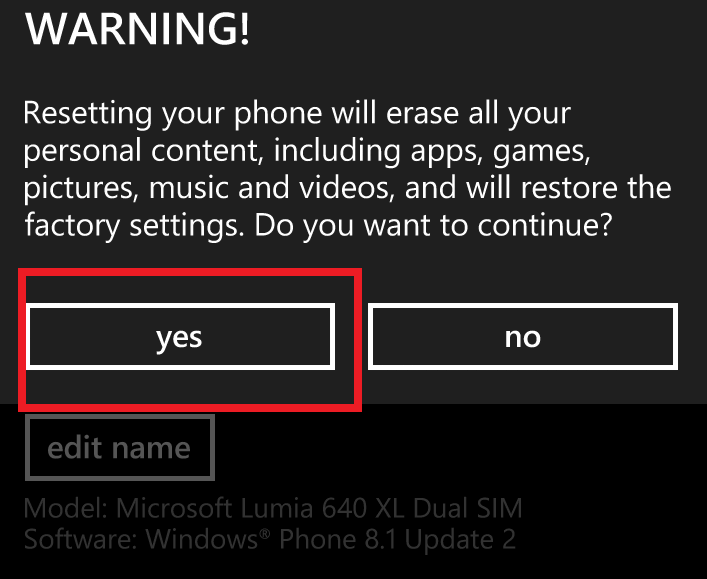 (6) Again tap Yes option from the second warning message. The windows phone will start the reset process itself.
Techowns Tip: How to Reset Android Phone/Tablet?
Reset Windows Phone from Hardware Keys
This method of reset is beneficial when your phone got stuck or hang.
(1) Turn off your windows phone.
(2) Press and hold the power button to turn on your phone.
(3) Press and hold the Volume down (-) and Power button for 15 seconds or until your phone vibrates.
(4) Release both the buttons and again press the volume (-)down button until the exclamatory mark appears on the phone screen.
(5) Press and release Volume up (+), Volume (-) and Power button.
(6) Now press the Volume down (-) button again to reset your phone.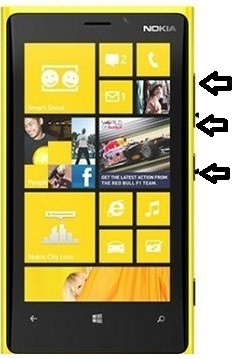 Our Opinion
The above-stated methods are applicable to reset your Windows Phone 8, 8.1 and Windows 10 phones. You should not touch or do anything with your phone screen during the reset process. If you do a soft reset, it doesn't remove anything from your phone. All the errors and issues remain by doing a soft reset. The hard reset is the only solution to free up your phone from all the issues and problems.
If you have queries or feedback, tell us in the comment section below. Follow us on Twitter and Facebook for more updates.
Was this article helpful?