Key Highlights
Android/iPhone: Open the WhatsApp app, go to Settings → set the Privacy settings to Nobody, and turn off the Read Receipts option.
WhatsApp Web: Open WhatsApp web and tap the three-dotted icon to set all the Privacy settings to Nobody & disable the Read Receipts.
By default, WhatsApp lets your friends know when you're online. However, some people may not prefer showing their last activity or online status with friends. Even though there is no direct option to show offline on WhatsApp, you can do it by changing the privacy settings.
Make sure to update WhatsApp on your smartphone before getting into the steps.
How to Show or Appear Offline on WhatsApp
[1] Launch the WhatsApp app on your smartphone.
[2] Click on the Menu icon (three vertical dots) → Settings on Android. In the case of iOS, select Settings from the bottom right corner.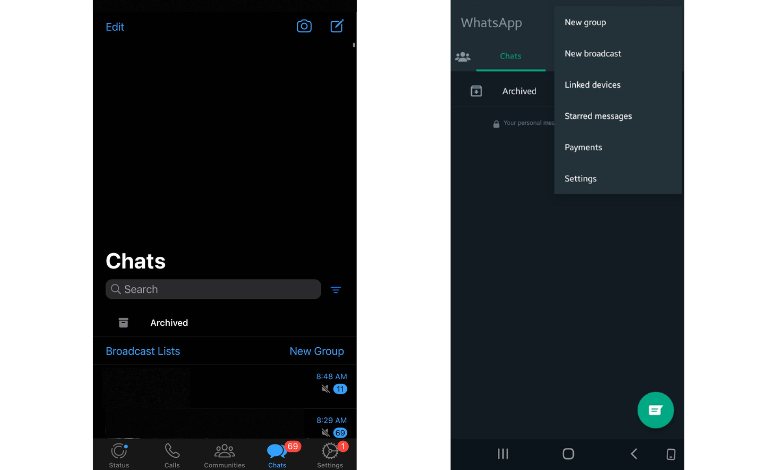 [3] Further, choose the Privacy option.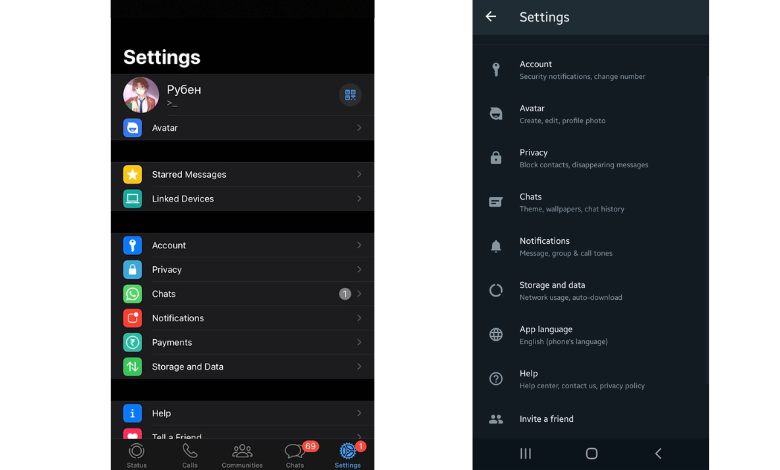 [4] Choose necessary options like Status, Last Seen, Profile Photo, About, and more.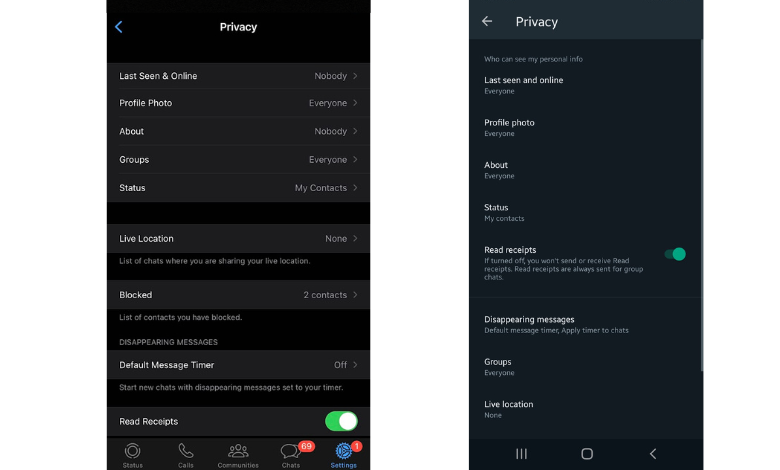 Tap on Last Seen & Online and choose the Nobody option and select Who can see when I'm online as Same as last seen.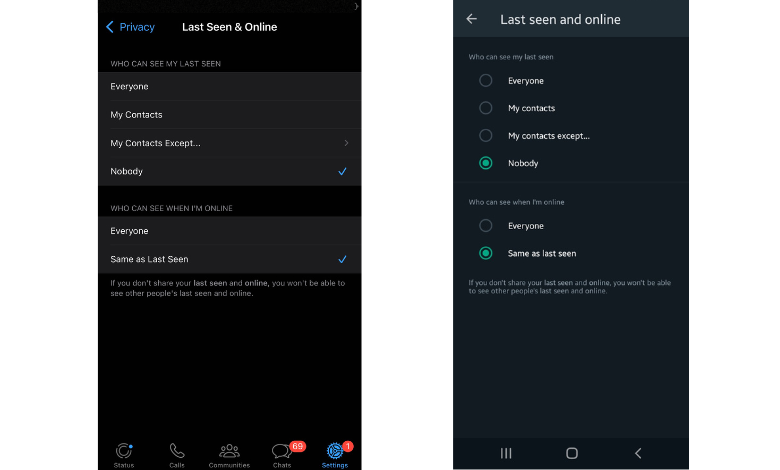 Select Profile Photo and click on Nobody.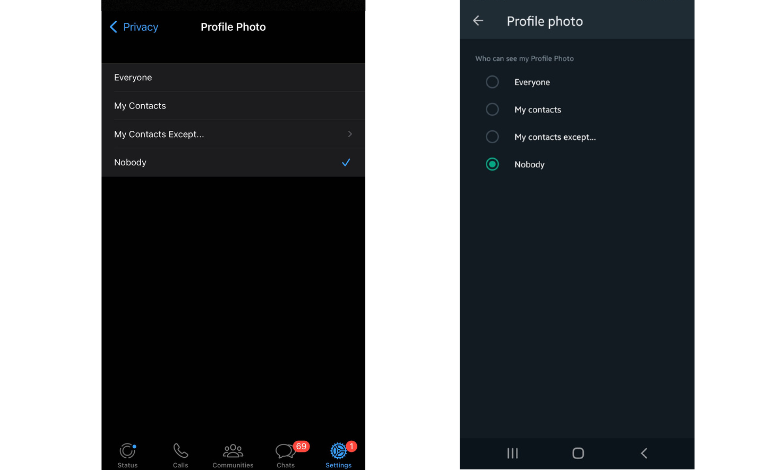 Click on About and select Nobody.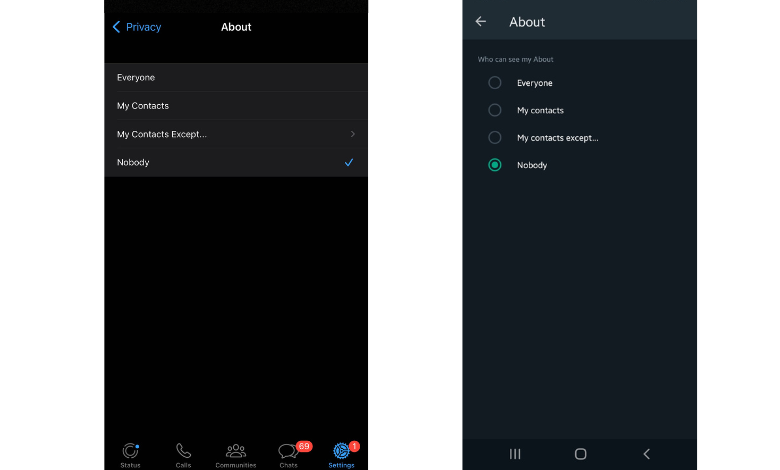 Finally, tap on the slider to turn off the read receipts.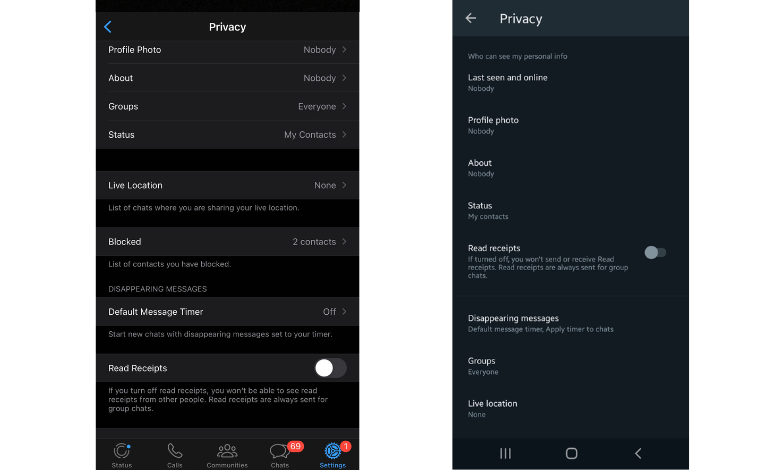 Unfortunately, there is no way to appear offline to a particular person on WhatsApp. On the contrary, you can block a person on WhatsApp if they seem annoying.
How to Send Messages on WhatsApp in Offline Mode
You can reply to anyone on WhatsApp without launching the app. In this way, you can stay offline and reply to messages. To do so,
[1] When you get a WhatsApp message, you will get a notification in the Notification Center.
[2] For iPhone, tap and hold the notification. You will get an on-screen keyboard. Type your reply and send it.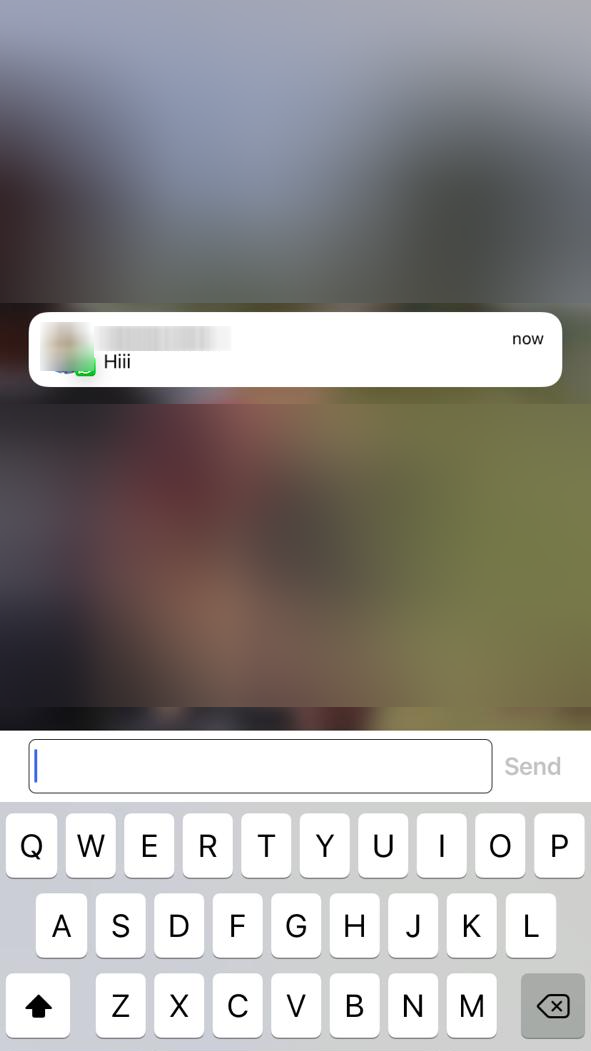 [3] On Android, you will get two options while receiving WhatsApp notifications: Reply and Mark as Read. Tap the Reply option and reply to the message.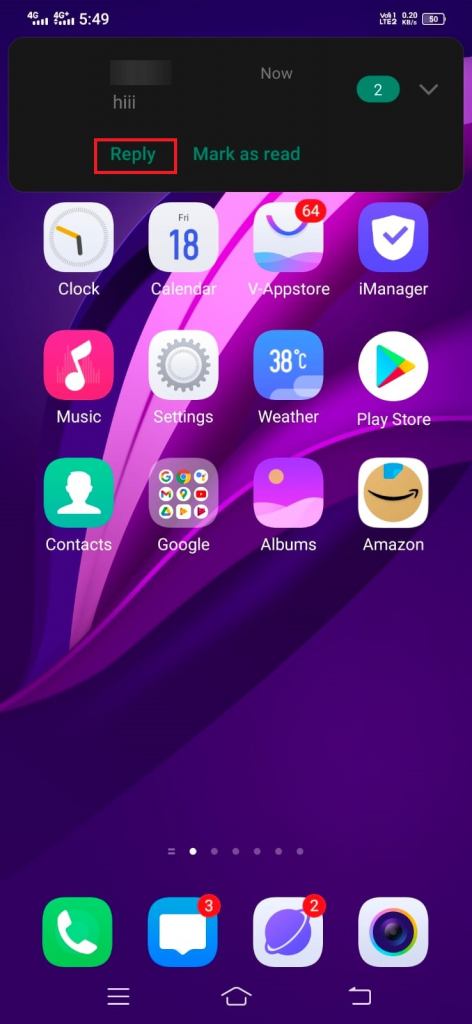 Sending messages using Notification won't update your online status on WhatsApp. With this, no one will know that you are active on WhatsApp. Still, your WhatsApp profile will appear offline.
Tip! If you find the notifications annoying, you can turn off the WhatsApp notification at any time.
How to Show Offline on WhatsApp Web
[1] Visit web.whatsapp.com.
[2] Log in to your WhatsApp account by scanning the QR code.
[3] Now, click the three-dot menu icon that you can find next to the profile picture.
[4] Choose Settings → Privacy → set all the settings to Nobody and turn off the Read receipts.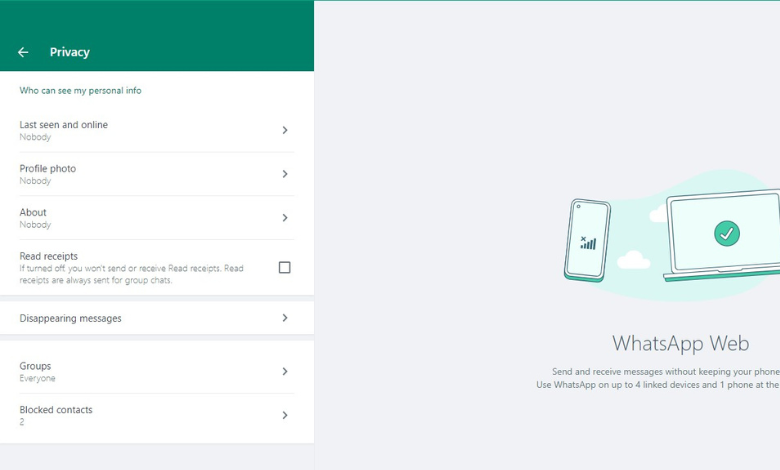 Using Chrome Extension
You can also add WA Web Plus for WhatsApp™ Chrome extension from the Chrome Web Store to get access to additional features. Before installing the extension, ensure that you're signed in to your account on the web version.
Note: Extensions are only applicable to the WhatsApp web version.
[1] After adding the extension, click the Extension icon at the address bar and select WA Web Plus for WhatsApp from the list. It will display numerous additional options for your WhatsApp web.
[2] From there, select Hide typing status and Hide online status (Invisible Mode) to appear offline while online.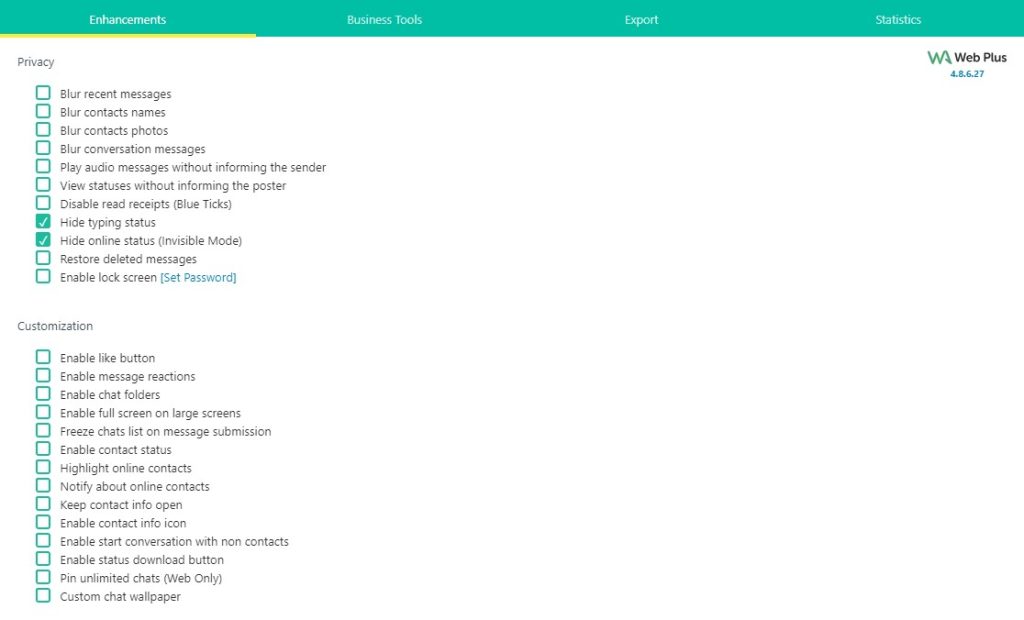 Is It Possible to Show Offline on WhatsApp Desktop App
No. Unlike the mobile and web versions, you can't manually change Privacy settings on the desktop app version. You can only change it on the mobile app. After that, the changes will occur on your WhatsApp desktop app.
To view Privacy settings on the desktop app,
[1] Open the WhatsApp app on your desktop.
Note: You can directly install WhatsApp for Windows and Mac PCs via Microsoft Store and Mac App Store.
[2] After that, log in to your WhatsApp account by scanning the QR code.
[3] Once logged in, select the Settings option at the bottom left corner.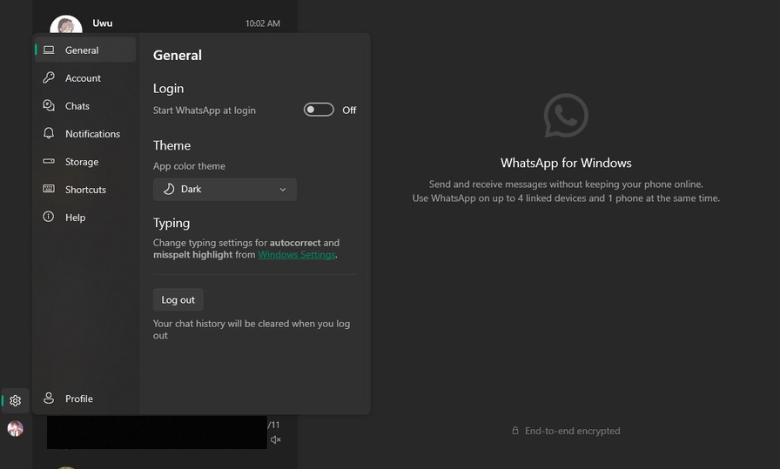 [4] Under Settings, choose Account.
[5] Now, verify Last seen and online, Profile photo, and About options are set to Nobody, and the Read Receipts option is turned off under Privacy settings.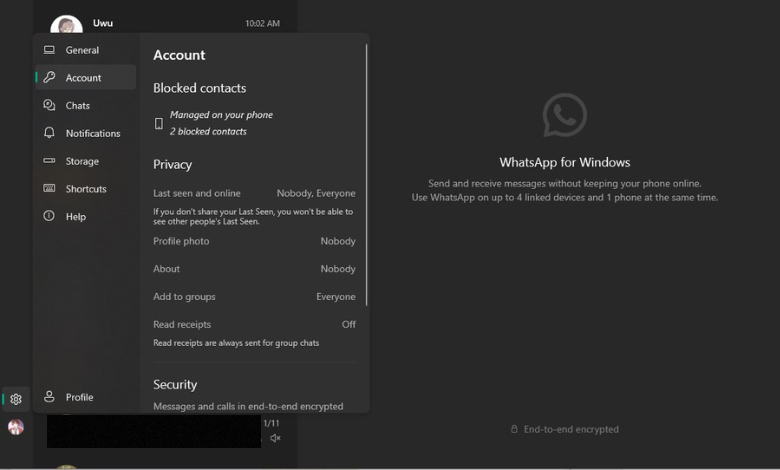 Using GBWhatsaApp to Appear Offline
Apart from these methods, you can also use WhatsApp clone applications like GBWhatsApp. In those clone applications, you will get new features and customization options that are not available on the native WhatsApp app. By using GBWhatsApp, you can put your WhatsApp profile to offline mode easily. But Meta warned users not to use such apps. These apps won't have end-to-end encryption and other security features. So, use these clone apps at your own risk.
Was this article helpful?