Switching from an old phone to a new phone will bring a big smile to almost anyone. But the excitement level wouldn't be the same when it comes to transferring device data. Fortunately, it isn't going to be a complex thing if when it comes to Android smartphones. You are about to transfer data from Android to Android. Android smartphone is unlike any of its rivals and has been the most sold smartphone ever in the market. Despite being praised for relatively less price, user-friendly environment, Android supports lots of customization options. It supports transferring contents from an old Android phone to a new Android phone. This includes text messages, contacts, music, videos, photos, documents, and anything more. If you aren't sure of how to transfer data from Android to Android, then this section will help you out with it better.
How to Transfer Data from Android to Android?
There are a plethora of ways exist to transfer data from Android to Android. But we have discussed the best methods below.
Method 1: Using Google Backup
If you want to transfer almost everything from one Android to one another Android phone, then Google Backup is the best solution. This will restore most of the settings, apps, and data from Android to Android.
(1) Go to Settings on your Android device.
(2) Select Accounts and backup or Backup based on the device model.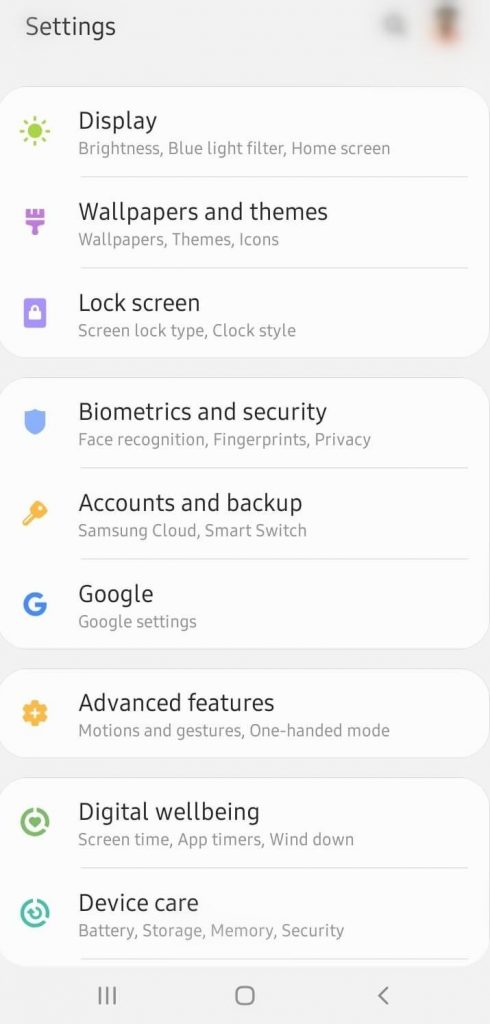 (3) Click on Backup and restore option.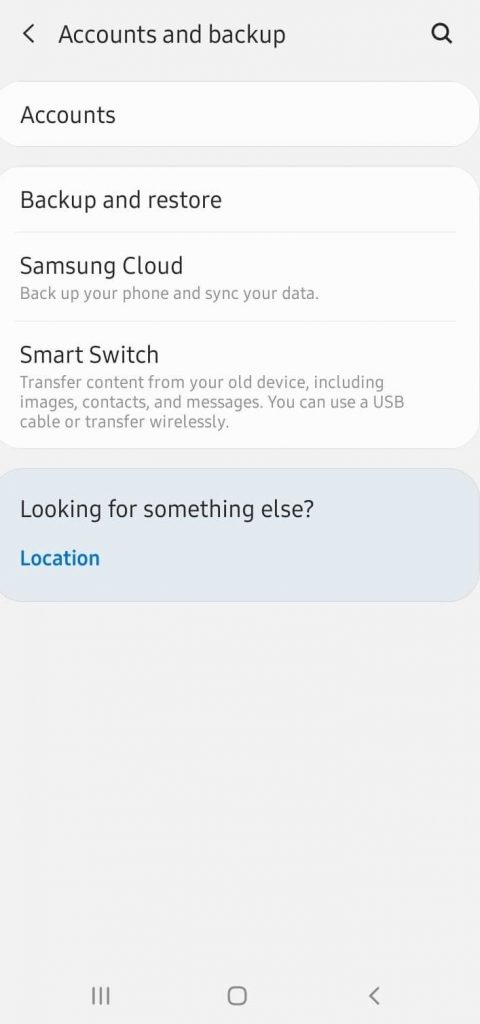 (4) Under Google Account, ensure Back up my data and Automatic restore slider are turned on.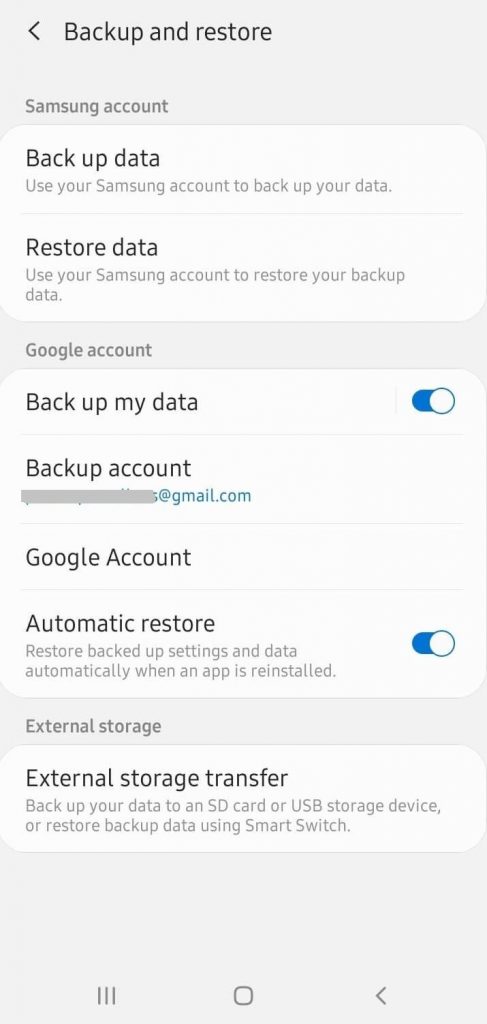 (5) Provide the right Gmail id under the Backup account and make sure you log in using the same on the other Android phone.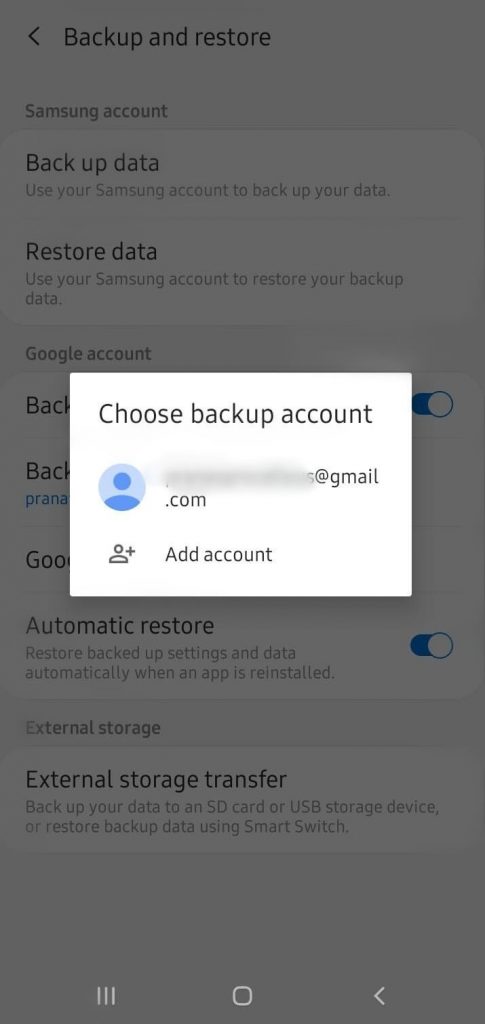 Tip! Click on Google Account to check when the last backup has a tool place on your Android. Tap on the Back up now button to make your device backup the up-to-the-minute contents.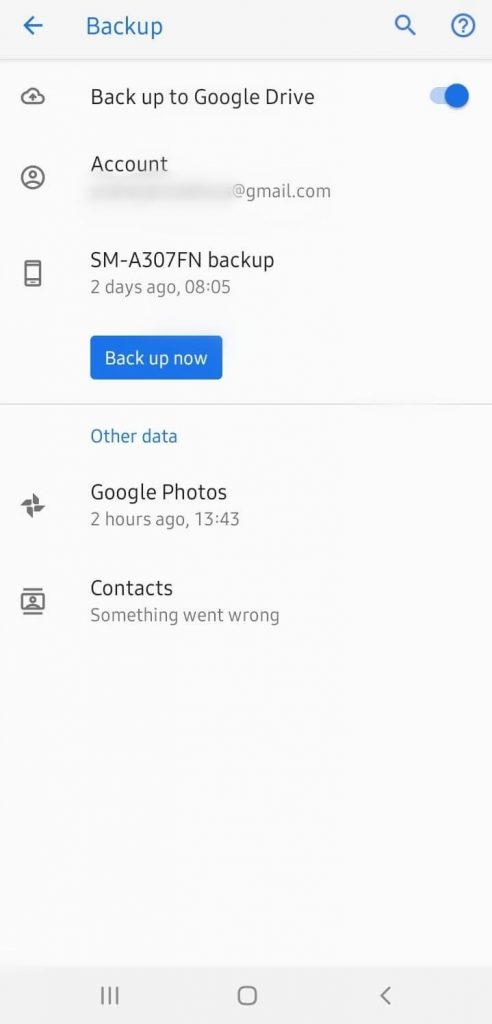 In this method, your Android device contents like settings, data, calendars, files, and documents, photos, contacts, etc., will be backed up. Upon using the same Google account on the new Android device will restore any such contents.
Method 2: Using SD Card?
If you have installed an SD card on your Android, then it can be used as a backup solution to restore your important data on the new Android phone.
(1) Launch the File Manager app on your Android device.
(2) Select the contents that you want to transfer to a new Android.
(3) Click on the Menu icon (three horizontal dots) to select Copy option.
(4) Choose SD Card and paste the selected files.
(5) Now, unmount the SD card and insert it in to the new Android device.
This will let you access the files you have copied.
Method 3: How to Transfer Data from Android to Android using File Transfer App?
There are lots of file transfer apps available on Play Store and they supports transferring files between devices. For instance, we have chosen SHAREit to help you transfer files and data. It supports transferring almost all the file formats from photos, videos, documents, PDF, movies, music, apps, messages, and more. Keep the SHAREit app installed on the sender as well as the receiver Android smartphones. Follow the guidelines to start sharing data from old Android to new Android phones.
(1) Launch SHAREit app on both the Android phones.
(2) From the sender device, click on the Send button. Meanwhile, tap on the Receive button on the new Android phone.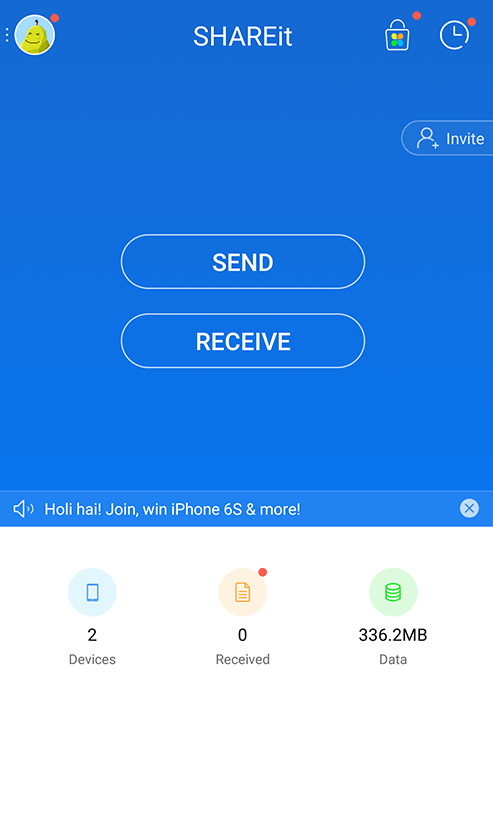 (3) Select the files that you want to transfer and click on Send button.
(4) On the next screen, click on the avatar of the new Android device (receiving) device.
Our Opinion
You can choose any of the methods discussed here in this section to start transferring from Android to Android devices. We recommend you to opt to Google Backup or SHAREit as they are time consuming and effective. You may choose to transfer files using the SD card when you have media files located in it already.
Got any clarifications regarding this article? Feel free to ask us using the comments section. For more informative articles, you may connect with us on Facebook and Twitter.
Was this article helpful?