Key Highlights
Restarting the Chromebook will install the latest version of Google Meet. If not, uninstall the app and reinstall it from the Chrome Web Store.
Google Meet is a communication platform that allows users to start or join video conferences easily with others from anywhere via the internet. With this app, you can host a meeting with up to 100 participants for a maximum duration of 60 minutes. If you're using the older version of Google Meet on Chromebook, you need to update it immediately to enjoy the latest features.
How to Update Google Meet on Chromebook
Generally, all the installed applications will be updated automatically while restarting the Chromebook. If the latest version is not installed properly, you need to re-install the meeting app.
[1] Turn on your Chromebook and swipe the screen up to get the list of apps available on your Chromebook.
Is Chromebook not turning on? Fix it immediately with simple troubleshooting solutions.
[2] Locate and select Google Meet.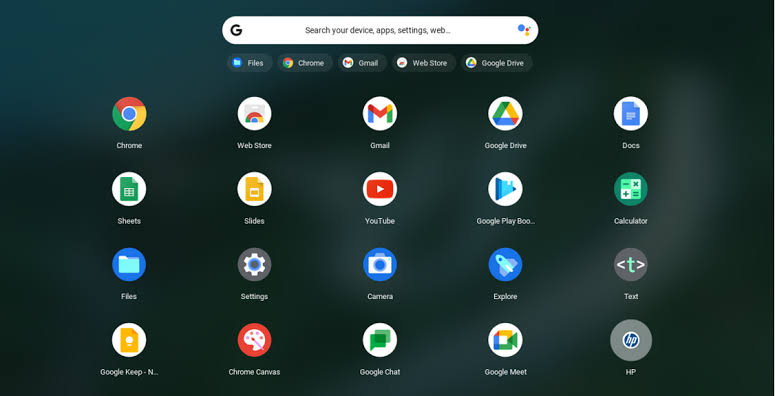 [3] Uninstall the pre-installed Google Meet from your Chromebook.
[4] Now, open the Chrome browser. Type Chrome Google Meet Web Store and tap the Enter button.
[5] Select the first link and click Start to install the latest version of Google Meet on Chromebook.
Alternatively, you can use the web version of Google Meet on your Chromebook by visiting https://meet.google.com/.
Troubleshooting: Google Meet Not Working on Chromebook
→The first thing you need to check is your camera. Make sure there is no physical damage, and the webcam is plugged properly.
→Ensure that the Google Meet web page is not blocked. If you have blocked it by mistake, it will not allow you to access Google Meet.
→Ensure that you have enabled microphone and camera access for Google Meet.
→Log out of your account on Google Meet and log in again.
→Restart the Chromebook and then check whether the Google Meet is working or not.
→If the issue is not fixed, reset the Chromebook and install the Google Meet app again.
Frequently Asked Questions
Can I change my background on Google Meet?
Yes. You can change the background before or during the meeting. Click the Effects option from the bottom of the screen and choose the effect you want. Click Done and tap Join to join the meeting.
Why can't I update my Google Meet?
If you have a poor internet connection, your Chromebook will find it hard to update the app. In those situations, use the web version or re-install the Google Meet app.
Was this article helpful?