YouTube has some strict Terms and Conditions in the videos. Using music without permission is a violation of YouTube's policy. If you mistakenly use copyright music on your YouTube video, your video will be removed from YouTube, you can't monetize the video and so. But luckily, you can use copyright music on YouTube by doing some workaround things. This article specially deals about what are the different ways to use copyright music, what are the consequences that you may, and how YouTube copyright system works.
What will happen when you use Copyright music on YouTube?
YouTube has the Content ID system to keep track of how copyrighted music is being used. With that, YouTube can easily find copyright music that is used without permission.
YouTube will mute your video, your video will be still available with no audio.
You can't monetize the video by any means.
In the worst case, YouTube will block your video and will penalize your channel.
For your understanding, YouTube will notify you about the copyright issues, when your video is uploaded. If you uploaded your video with copyrighted music, the consequences are based on the owner of the copyrighted content.
How to Use Copyright Music on YouTube?
(1) Go to the YouTube website and log in with your YouTube credentials if asked.
(2) Click the Profile icon at the top and choose YouTube Studio (Beta).
(3) On the left pane, choose the Audio Library option.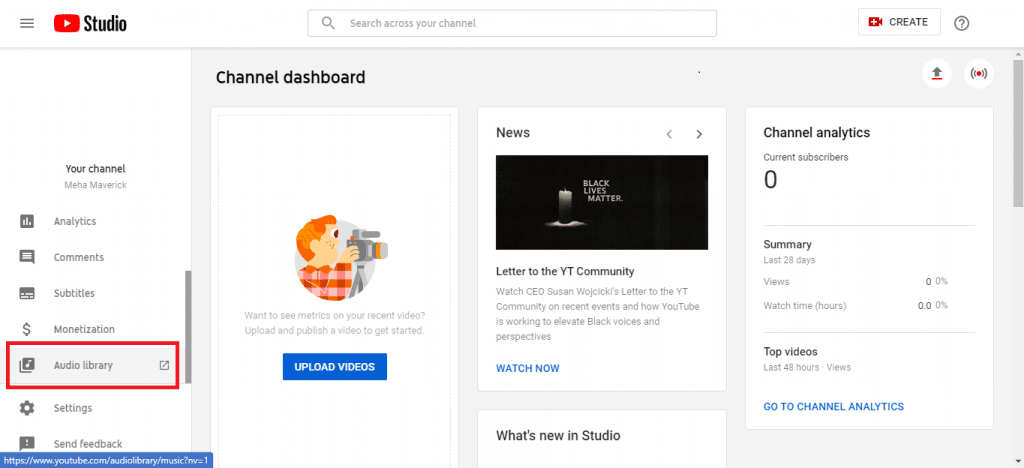 (4) Now, you will get the list of music files that you can use on your YouTube video.
(5) Click on the music file that you want to use. A small description of the copyright information will appear.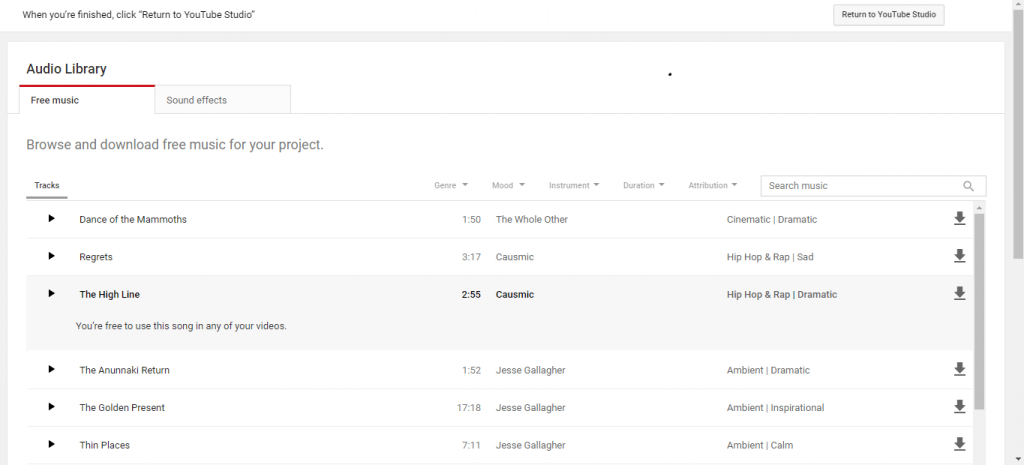 (6) For a better search, you can use filter options like Genre, Mood, Instrument, Duration, and Attribution.
(7) Click Attribution and choose Attribution required option.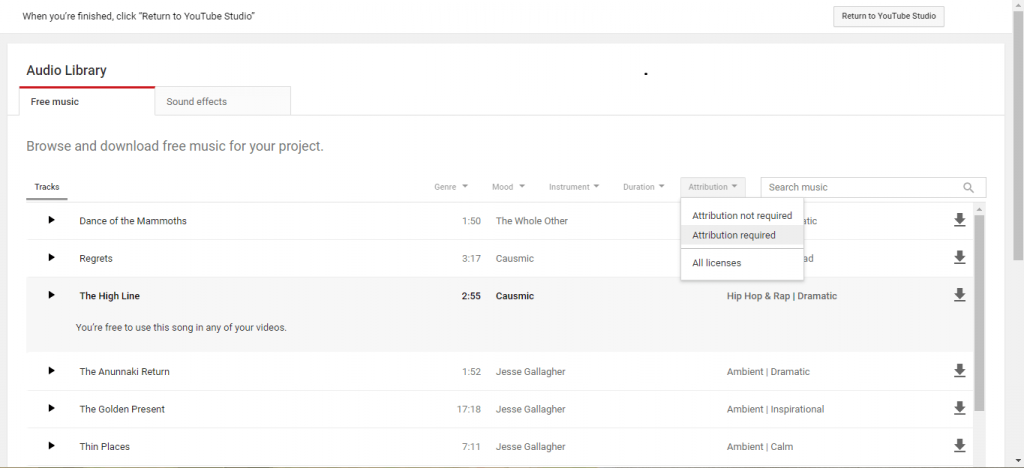 (8) Now, you will get the list of copyrighted music files. Click on the music file will display the limitations and mentions that you need to do it.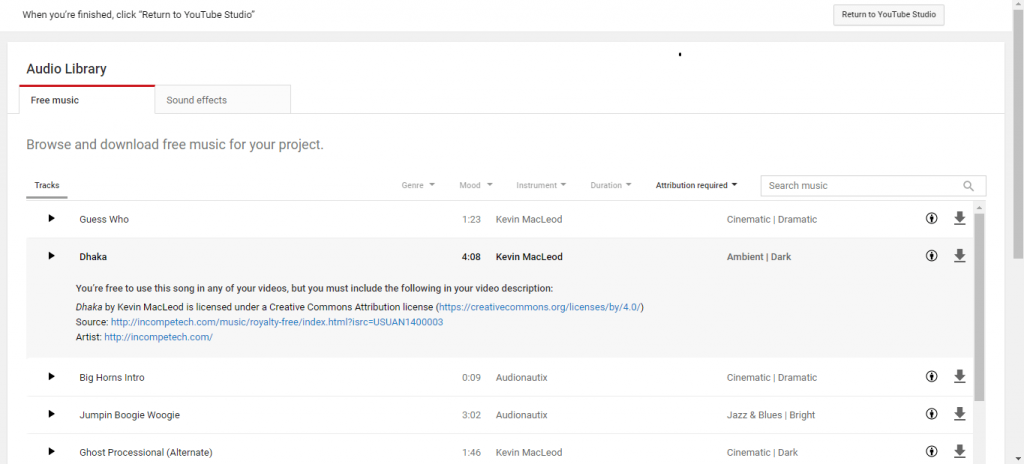 (9) If you use the copyrighted music with the mentioned claims, you can use the copyright music files without any policy violations. If you fail to mention, you will face the consequences.
Alternative
There is also another way to use copyright files on YouTube. You need to get permission from the owner of the music file. But this is a time-consuming process. The studio or owner who owns the music file can't be contacted easily. If you want a quick route, the above steps are the only way. If you want a long term process, you can try contacting the studio to get permission.
These are the two ways that you can use to add copyrighted music on YouTube. Use the copyrighted videos and make your channel a legal one. If you know any other way to add copyright music on YouTube in a legal manner, mention that in the comments section and let others know.
Follow our social media profiles, Facebook and Twitter for more updates about YouTube.
Was this article helpful?