Kodi is an open-source media player that allows you to play and podcast videos, music and other media contents directly from the internet. Apple TV, on the other hand, is a great cord-cutter and delivers a great TV watching experience. So Kodi, when installed on Apple TV, will be an awesome combination for your entertainment needs.
Kodi is available on multiple platforms including Android, iOS, Windows, Mac, Amazon FireStick or Fire TV, Apple TV and Raspberry Pi. To stream videos on Kodi, you need to install Kodi addons on it. Installing Kodi on Apple TV is often considered as jailbreaking Apple TV. But it's not true. You may safely use Kodi on Apple TV 4, 2, 1.
Kodi Add-ons
Kodi itself provides a number of official addons through its repository. Install any of the Kodi addons on your Apple TV to stream free movies, TV shows other media contents. There are thousands of third-party add-ons available on the internet. Kodi addons are built with unlimited streaming contents but they get into some legal trouble while playing free media contents. Thus you are required to use a VPN on the device you stream Kodi. Some of the famous Kodi addons for Apple TV are Exodus, TheMovieDb Helper, MythTV PVR Client, Teleboy PVR Client, Embuary Helper, Universal Movie Scraper, Kodi Android Installer, Plex and much more.
Steps to Install Kodi on Apple TV
Apple TV is a streaming media player, and you cannot download Kodi directly from the App Store. To install Kodi on Apple TV it requires Apple TV 4th or 5th generation or Apple TV 4K, tvOS version 11 or 12 and the latest version of Kodi for iOS.
Install Kodi on Apple TV using Cydia Impactor
Step 1: Connect your PC or Mac to Apple TV using USB A to USB C cable.
Step 2: Download and install Cydia Impactor on your PC.
Step 3: Open the Cydia Impactor app.
Step 4: Find the Kodi app from the device. If it is not downloaded earlier, download and install it.
Step 5: Open the Kodi app.
Step 6: Select devices as Apple TV.
Step 7: Login Cydia Impactor app using your Apple ID. If you are not interested to use your Apple ID, you can create a new one here.
Step 8: Now the installation process begins.
Step 9: Select the Destination path to save the Zip file.
Step 10: Click on the Zip file and extract it.
Step 11: Now you are allowed to access Kodi on your Apple TV.
Install Kodi on Apple TV using X code
This method is available only for mac and computers. This method is used to install Kodi on Apple TV 4K.
Step 1: Connect your Apple TV to Mac.
Step 2: Launch Xcode.
Step 3: Select tvOS from the left sidebar and choose Application.
Step 4: Select Single View Application.
Step 5: Click Proceed.
Step 6: Enter the Name for the app.
Step 7: Once the Xcode loads, click Fix Issues from the warning alert.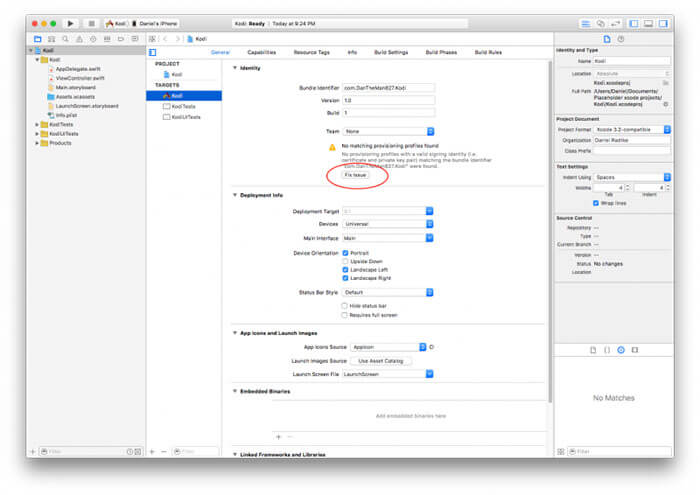 Step 8: Enter your Apple ID or your Developer ID to fix the issues.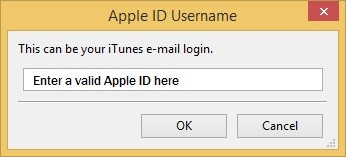 Step 9: Select your development team. Xcode may now fix any errors and you will be returned to the main view.
Step 10: Now you are required to install the iOS App Singer and fill the required information, then click Start.
Step 11: Now the iOS App Signer will unpack the data and save a new file.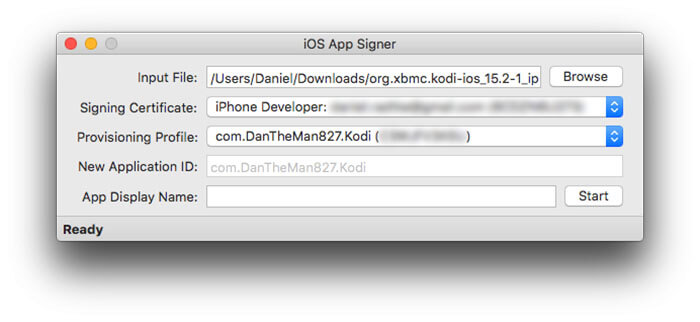 Step 12: Go back to the Xcode and select Windows.
Step 13: Select Device option.
Step 14: Now you can find your Apple device on the sidebar and click + icon.
Step 15: Now you can find the newly created Kodi file.
Step 16: When the process is finished, you can disconnect your Apple TV from Mac. Connect it to your TV, switch on the power and you should see that the Kodi application installed.
Now you have installed Kodi on your Apple TV successfully. You will need to install some quality addons to stream or watch your Movies and TV Shows.
You can use Cydia Impactor to install Kodi media player on your Apple TV 4th Generation. If you want to install Kodi on your Apple TV 2nd Generation or Apple TV 4K, use Xcode. Installing Kodi alone is not enough to play media contents, you must install addons to get more of Kodi.
Comment below your feedback and queries about the article. Follow us on Twitter and Facebook for more updates.
Was this article helpful?