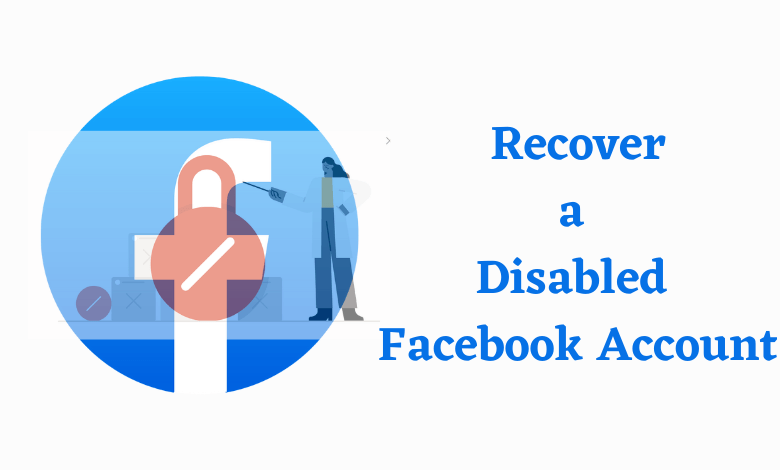 Sometimes knowingly or unknowingly, we may fail to follow the community guidelines of Facebook. In that case, Facebook might disable your account. Either the account will be disabled temporarily as a warning or permanently disabled. Can you recover your disabled Facebook account? Yes. You can recover it by contacting the Facebook help center. Here is how to deal with this unpleasant locking out of the Facebook situation.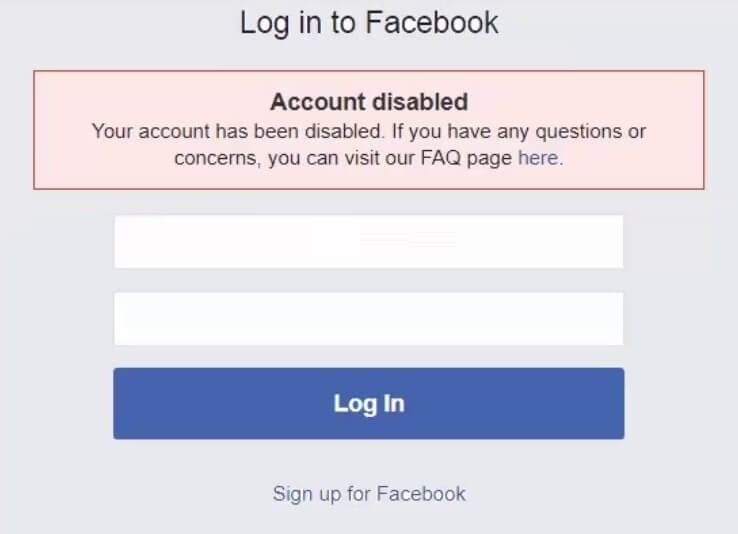 Recover a Disabled Facebook Account
There are so many reasons for Facebook to disable your account. Here are a few:
Posting an image or video or a post that doesn't follow the community terms of Facebook.
If Facebook finds that you're using a fake name/account or impersonating someone.
If your account was reported by too many members.
If you have contacted other people for promotions or marketing. Or, if you indulge in other inappropriate conduct, Facebook will disable your account.
When you use Facebook for violence or criminal activities. Or if it is a dangerous individual or organization promoting crime, restricted goods, and services. Or if you commit any fraud and deception.
Entering the wrong password several times may lock you out.
Sending requests and messages continuously to random people will put you in Facebook Jail.
It is better to remember that you can't recover the account all the time. You can't restore your account in case of severe violations.
Related – How to make your Facebook account private
Recover the Facebook Account That is Temporarily Disabled
(1) First, try logging into your account.
(2) Then, visit the Facebook Help Center.
(3) Choose Managing Your Account > Login and Password > Fix a Problem.
(4) Select the I can't log in to Facebook option.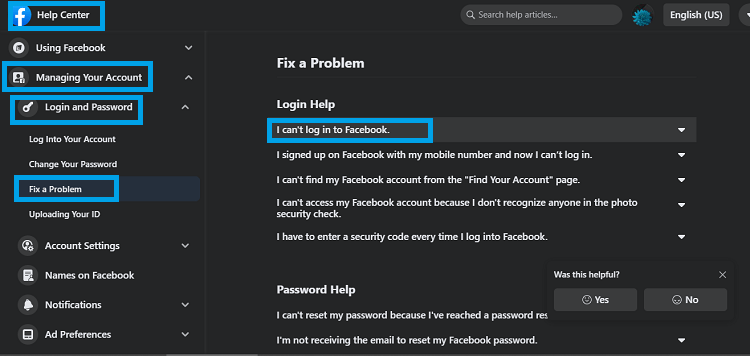 Recover Your Facebook Account
(1) Visit facebook.com/login/identify and proceed with the instructions. Use a computer or a mobile phone you used before.
(2) Search and select the account based on username, email, and phone number.
(3) Proceed with the on-screen instructions to complete the recovery.
Recovering from Friend's and Family's account
(1) Go to a profile that you want to recover.
(2) Click on the three-dotted menu under the cover photo.
(3) Select Find support or support profile.
(4) Click Something Else and click Next.
(5) Now, choose the Recover this account option and follow the steps given.
Recover That Facebook Account That is Permanently Disabled
If your account is permanently disabled, you can choose either of the following forms to submit your concern.
Recovery Form 1: https://www.facebook.com/help/contact/logout?id=260749603972907
Recovery Form 2: https://www.facebook.com/help/contact/logout?id=313733425335072
Recovery Form 3: https://www.facebook.com/help/contact/logout?id=317389574998690
Fill up one of those forms with the following details.
Your Login Email Address
Phone Number
Full Name
Any government-issued ID.
Now you need to wait for Facebook to review your account. You must keep an eye on emails and messages you receive from Facebook. If there wasn't any response or it's been so long, creating a new account is the only option.
Frequently Asked Questions
1. Why a Government ID proof is necessary?
Facebook will validate your identity to confirm that it is you and that you are not using a fake account.
2. How to recover the deactivated Facebook account?
If you have deactivated Facebook temporarily, you can reactivate it at any time by logging in back with your username/email address/phone number and password. If you have deleted the Facebook account permanently, you have to reactivate it within 30 days of deletion. Otherwise, you have to create a new account.
3. How to recover a disabled Facebook account without an ID and phone number?
If you don't produce your ID and phone number, Facebook might not able to recognize you so make sure to produce your original ID.
Was this article helpful?