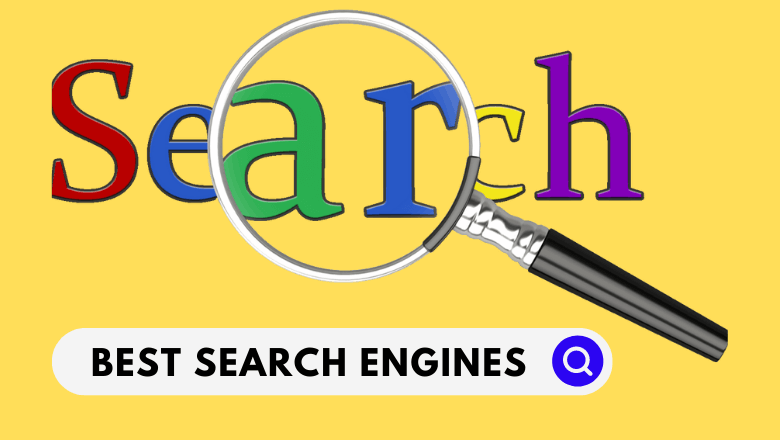 A search engine is a tool used to carry out web searches on the World Wide Web. It is a large database of web pages, images, programs, etc. There are several search engines available with various features. Search engines use complicated mathematical formulas and algorithms to generate the results for your search. They use HTML design to match the search with relevant content. Search engines display the most accurate answers by scanning the internet and simultaneously indexing all the pages. Most organizations use Search Engine Optimization to rank their website. Some of the best search engines are
Google
Bing
Yahoo
Baidu
Yandex
DuckDuckGo
Yippy Search
Swisscows
CC Search
Gibiru
Google
Google is one of the most popular automated and best search engines. Over 90% of people around the world use this search engine. Its extraordinary features make it stand top of the market. This search engine is user-friendly and easy to use. It provides the users with the most quality content for every search made. It upgrades its features and results regularly. It fetches the information fastly with high relevance and accuracy. It also has a feature where you can audio search by saying OK GOOGLE and search by uploading pictures through Google lens.
Link: https://www.google.com/
Bing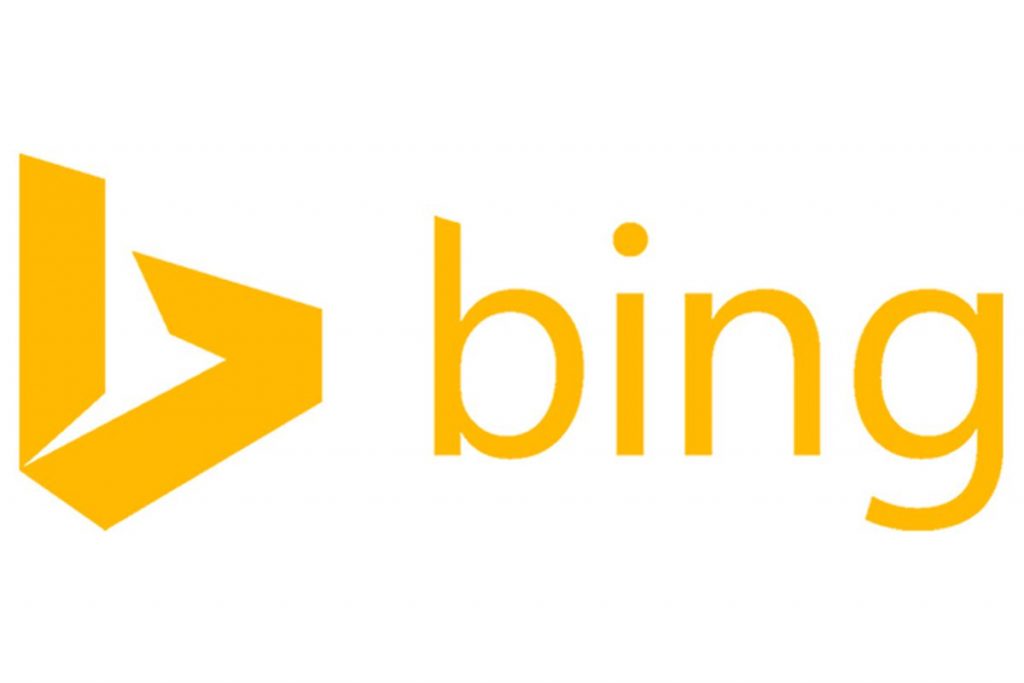 Bing search engine is handled and operated by Microsoft company. It originated from the MSN search. Besides Google, this search engine is the most used and popular one. It allocates points to the users for every search made, where you can claim those points either in Microsoft or Windows store. It is a simple procedure to install and uninstall Bing. Bing ranks only home pages and not blogs. Bing has its unique features and search algorithms. It provides answers instantly for every search.
Link: https://www.bing.com/
Yahoo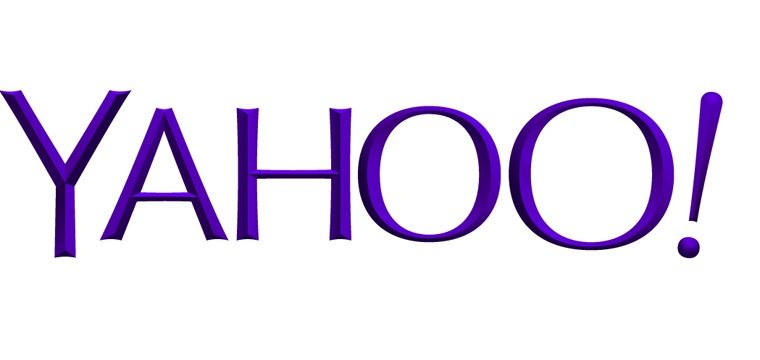 Yahoo search engine is an American website provided by Yahoo. It is one of the first search engines on the web which uses an advanced search interface. It is also one of the most used and popular search engines around the globe. Yahoo is also one of the highly ranked search engines. The search can be done in a variety of languages. Yahoo also provides the users with several services like mail, news, maps, etc. With just a single tap from the Yahoo home page, you can get the fastest and most effective results for your search.
Link: https://search.yahoo.com/
Baidu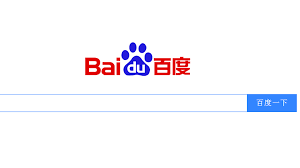 Baidu is the most frequently used, and best search engine in China since its algorithms and indexing favor the Chinese. Users for this search engine are gradually increasing. It has the most intuitive interface, which is easy to use. The main advantage is that it provides more advertising options. The search results are high quality and instant. The features are very similar to that of Google. It is safe and secure to use this search engine since it does not collect the users' personal information.
Link: https://www.baidu.com/
Yandex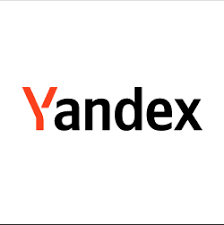 Yandex is one of the most used and best search engines in Russia. It has a user-friendly interface and can also be customized for various countries. It functions similar to other search engines. Yandex provides its users with various services like Maps, Translation, online advertising, etc. It is the third most secure search engine across the globe. It also displays images and videos as search results. You must use the updated version of Yandex to utilize all its features. It is the fifth most used search engine in the world.
Link: https://yandex.com/
Duckduckgo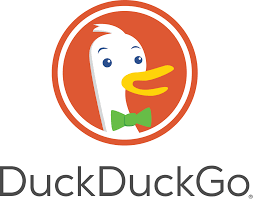 Another popular and one of the best search engines is Duckduckgo. The search results are more accurate and faster. It does not display results from content farms. Duckduckgo search engine is safe, values users' privacy, and does not ask for any personal information. It has a user-friendly interface that is simple and easy to use. Duckduckgo search engine is affiliated with Google and has some similar features. Users need not worry about online crime since Duckduckgo keeps you as anonymous as possible.
Link: https://duckduckgo.com/
Yippy Search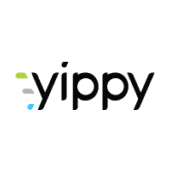 Yippy Search search engine does deep searches and explores information that the other search engine won't find. It allows you to search for government-related news, hobby interest blogs, academic research, or offbeat news. Yippy Search search engine blocks unsafe websites and keeps you safe from cybercrime. It also provides previews for every search. Furthermore, Yippy Search displays numerous related topics to your search. The only disadvantage is that it displays a lot of advertisements.
Link: https://www.yippy.com/
Swisscows

Swisscows search engine has a unique interface and a family-friendly search engine as it filters adult-related content. This search engine originated from a company based in Switzerland. It never stores or collects your data. Hence the user's information remains safe. Mainly users opt for Swisscows search engine as it's highly secure and encrypted. Swisscows search engine provides the users with highly accurate results instantly. They mostly operate on donations and sponsorships. The search results in Swisscows are primarily sourced from Bing.
Link: https://swisscows.com/
CC Search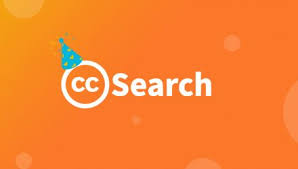 CC (Creative Commons) Search search engine usually displays copyright-free content. This search engine provides the best results when you need images for your blogs, music for a video, etc. CC Search search engine is user-friendly and very easy to use & handle. It collects the result from several other public repositories and displays them in a single catalog. CC Search indexes metadata for about 500 million images and ranks the results more accurately. Similar to the other search engines, this is also easy to install and uninstall.
Link: https://oldsearch.creativecommons.org/
Gibiru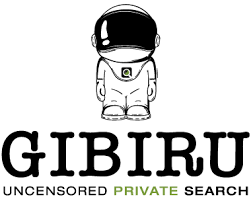 Gibiru search engine is most commonly used and preferred by Patriots. These search engines display faster and more accurate results. It qualifies itself as a private and secure search engine where it does not demand any personal data. Gibiru search engine resembles Google and its interface. It has a VPN which keeps the users anonymous. Mainly Gibiru provides the users with uncensored options to access all results that will not be available in Google search.
Link: https://gibiru.com/
Which is the Best Search Engine?
Search engines play a major role in our day-to-day life. Choosing a safe and secure search engine is important to keep our browsing history and data encrypted. Based on our experience, Google is the best search engine that anyone can opt for.
Apart from Google, users can access the above-mentioned search engines to have an enhanced browsing experience. Each one is different and has its unique features and algorithms based on which they work. You can choose the one you are comfortable with. All the search engines are easy to install on all web browsers.
Was this article helpful?