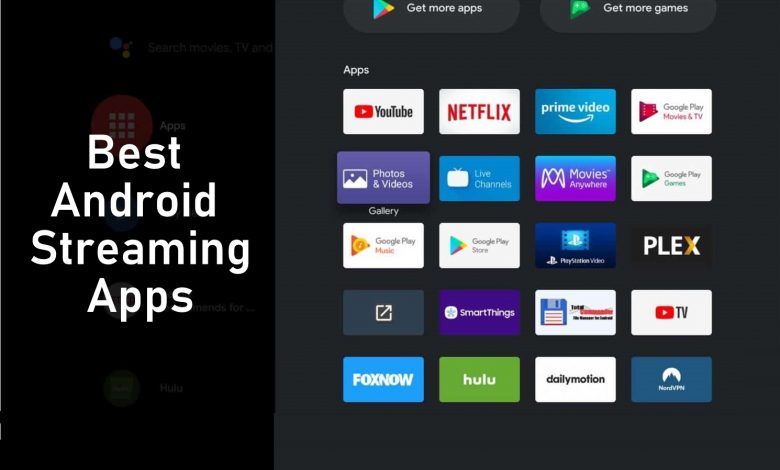 There are a variety of ways exists in which one can stream live TV, movies, shows, and more other entertainment content. Though smartphones seem to be handy, streaming needs would get satisfied only with the smart TV. With the countless number of streaming apps support, anyone can start streaming your favorite content in HD quality from the big screen. Android TV streaming apps are gaining prominence for their subscription price when compared to the cable subscription. It isn't a simple thing to choose the best Android TV streaming apps when the list elongates. Fortunately, it isn't the case for those entertainment fanatics who are here into this section. They will get to know the top must-have streaming apps for Android TV. Whether it's for Android TV or TV Box, the best Android TV streaming apps will guarantee endless hours of entertainment.
Best Android TV Streaming Apps
Have a glimpse at the TV streaming apps for your Android TV in brief.
Netflix
Sling TV
Plex
Hulu
Pluto TV
RedBox
AT&T TV
YouTube TV
YuppTV
Crackle
Netflix
Android TV users can stream without any limits with the Netflix app. This streaming app has an extensive library and offers a wide range of content. So, the users can watch almost anything from anime, documentaries, movies, and TV shows. In addition to this, Netflix on Android TV supports watching award-winning Netflix originals. New movies and TV shows are added every week as updates and thus you will be able to discover something new every time. It supports creating up to five profiles and thus let us entertain different members of your family. With Netflix, the users will get better recommendations over time. It is an ad-free streaming service that supports downloading content to stream it later. Besides being user-friendly, Netflix is kids-friendly too.
Basic ($8.99/month), Standard ($12.99/month) and Premium ($15.99/month)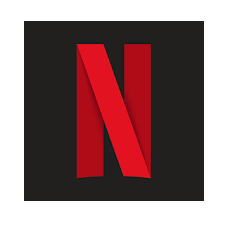 Sling TV
Get to stream the best of live TV content on Android TV with Sling TV. It is one of the best Android TV streaming apps to support more than 200 channels. In addition to this, users can choose to watch over 85000 on-demand shows and movies. Sling TV has contents for different streaming needs of different users. At half the cost of cable subscription, Sling TV helps you stay entertained. It has free channels like ABC News Live as well as premium channels like FOX News, CNN, etc. Sling TV is great to stay-up-to-date with lifestyle, news, sports, kid's contents, and more. It is the best international streaming service to support streaming content in 22 languages of the world. It is free from hidden fees, setup, and long term contracts.
Sling Orange ($30/month), Sling Blue ($30/month), and Sling Orange + Sling Blue ($40/month)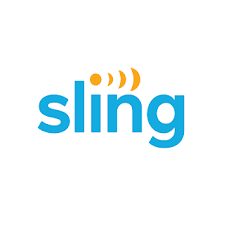 Plex
Start to stream smarter with Plex on Android TV. It is one best entertainment app to stream things you want at any time on your smart TV. With Plex, you can watch all the most liked shows, movies, web shows, podcasts, music, and more. This client-server media player will organize your media contents efficiently and thus provide you a chance to stream them from any device. Users can either search for titles or discover content from personalized recommendations to stream it on Android TV. With more than 190 global news publishers as partners, you will get trusted and personalized news at any time. With Plex, you can easily cut the cord to stream live TV and recorded TV.
Plex Pass ($4.99/year or $39.99/year or $149.99 for lifetime subscription)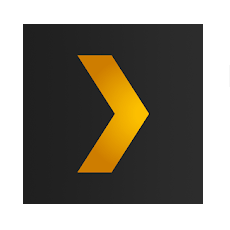 Hulu
Get Hulu on Android TV as is the one-stop destination to watch all TV shows and movies. It is the best Android TV streaming app to feature the largest streaming library. Hulu offers something for everyone from sports to live news and more. By creating a personalized library, its users can stream live TV, binge watch shows, browse for episodes, etc. It supports creating up to six profiles and everyone at home will get personalized access. You can discover and watch shows from premium networks like HBO, Cinemax, Showtime, Starz, etc,. It doesn't charge you with any hidden fees, installation appointments, equipment rentals, etc.
Hulu – No Ads ($5.99/month) and Hulu + Live TV ($54.99/month)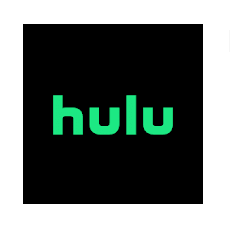 Pluto TV
If don't want to spend anything on entertainment bill, then get Pluto TV on Android TV. It is the best TV streaming app for Android TV to watch unique and exclusive content. Pluto TV users can watch TV movies, TV shows, sports, news, documentaries, etc. Choose from more than 250 channels or watch binge-worthy channels to stay entertained. It brings up-to-the-minute headlines from the top news sources like NBC News, CNN, CBSN, and more. Pluto TV supports streaming your favorite content 24/7 with a dedicated channel list. The on-demand section of Pluto TV is growing and users can access over 1000 titles. Pluto TV is all about no bills, no long term contracts, and free.
Accessing Pluto TV requires zero cost.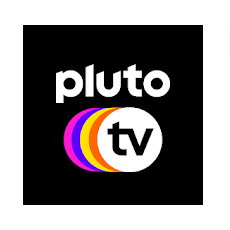 Redbox
Yet another affordable TV streaming app for Android TV includes Redbox. It lets you rent as well as buy movies and TV shows to thereby watch it instantly from the library. Users can even check out the newest movies, on-demand shows, and more in HD quality. It supports streaming free live TV from popular channels like USA Today, TMZ, etc. Redbox has thousands of on-demand movies and shows to watch it anytime right from the library. In addition to streaming, Redbox supports downloading on-demand titles like movies and shows to watch it any time even without the internet. Users can buy used movies from the box and own it forever.
Redbox is a free streaming service.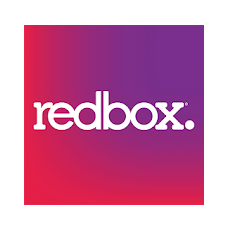 AT&T TV
Direct TV renamed as AT&T TV is one of the best sources to stream all your favorite content. It is an easy-to-set-up service with which you can plug in and watch on the go. AT&T TV doesn't require a dish, cable box, and a complex setup process. It lets you experience live news, sports, shows, and events. Additionally, you can use AT&T TV on Android TV to binge-watch on-demand titles, hit movies, most talked-about shows, and more in HD quality. It has 500 hours of cloud DVR storage and you can record programs to watch it dynamically from any device. AT&T TV supports streaming videos from Netflix, Pandora, and other apps with ease. Users can change channels, control smart home devices, and do more using voice remote with Google Assistant.
Entertainment ($49.99/month), Choice ($54.99/month), and Xtra (64.99/month)

YouTube TV
You will get to access the best of TV streaming with YouTube TV. It is one of the best TV streaming apps for Android TV and supports 70+ channels. With this app, you can start streaming live TV, local news, sports, kids, lifestyle, and more. YouTube TV is a cable-free live TV and lets you watch major broadcasts from networks like CBS, Fox, ABC, HGTV, etc. It supports creating up to six YouTube TV accounts and thus everyone at home will get their own login, DVR, and recommendations. You can record your favorite content on the cloud DVR without any storage limitations and access it for up to 9 months. Start with a free-trail and access YouTube TV and its contents without any contracts or commitments. You can cancel the subscription at any time.
YouTube TV with 1 Membership ($49.99/month)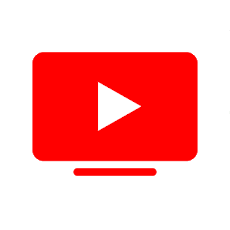 YuppTV
Android TV users can catch up on all the live TV channels of India with YuppTV. It is one of the best TV streaming app for Android TV. With YuppTV, you can stream over 200+ live channels along with 7 days of catch-up TV. It lets users watch their favorite channels, movies, and programs from around the world in all genres. YuppTV covers news, sports, comedy, drama, romance, music, and more entertainment stuff. It is one of the largest internet TV and movies provider in the world that offers South Asian content. So, you will find lots of regional content in different languages.
YuppTV free of subscription fee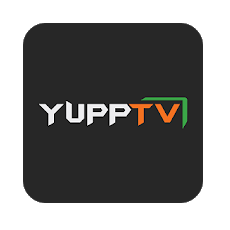 Crackle
Get Crackle on Android TV to sit back and enjoy all your favorite content. You can watch your on-demand movies and TV shows for free at any time. It has everything from Hollywood movies to TV series and exclusive originals. With Crackle, you can watch premium TV shows and movies without needing to subscribe. The library of Crackle has all the new and iconic hits, on-demand contents, etc. It covers different genres like action, drama, thriller, and more. From the Spotlight Channels section, the Crackle team will give handpicked recommendations for its users. It is a decent TV streaming service with which you can set up a free account to access contents with fewer ads.
Crackle is a free Android TV streaming app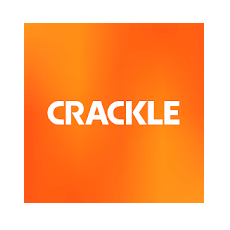 Third-Party Android TV Streaming App
The list above covers the streaming apps available on the Play Store. There are some more popular third-party streaming apps available for Android TV and that includes.
Our Opinion
Every entertainment enthusiasts are different and so their streaming needs. For whatever reason, if you find it's high time to end your costliest cable TV subscription, then choose any of the Android streaming apps from the list above. We have got all your streaming needs and our handpicked collection will never disappoint you. Some of them are free services while others levy you some bucks.
We like to hear your views about this section as a comment. Also, drop your choice of Android TV streaming app. Follow us on Facebook and Twitter for more informative article updates.
Was this article helpful?