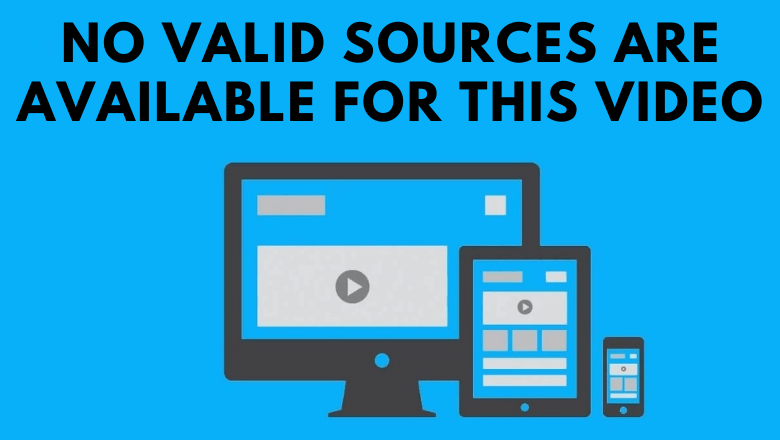 Nowadays, we come across various errors while using smartphones and PCs. "No Valid Sources Are Available For This Video" is one of the errors you may have faced while playing online videos on browsers like Google Chrome, Firefox, or Safari. However, this is also a common error while copying content from DVDs encrypted with DRM.
You have to choose the troubleshooting method based on the scenario.
While copying files from DVD / Blu-Ray Discs to PC
While using Google Chrome on a PC, Notebook, Laptop, or macOS.
While using Safari on Macintosh, or Macbook.
While Copying Files From DVD / Blu-Ray Disc to PC
While you try to copy files from DVD / Blu-Ray discs, it is common to encounter this error. It is mainly due to DRM encryption on the disc. There are plenty of DRM Encryption formats that are prevalent today. Some of them are:
Analogue Protection system (APS) based DRM Encryption
User Operation Prohibition (UOP)
Content Scramble System (CSS)
Region Code based DRM
RCE (

Region Code Enhanced

)
Sony ARccOS
High-Bandwidth DCP (Digital Content Protection)
Fair Play DRM
Use WinX DVD Ripper Platinum to remove DRM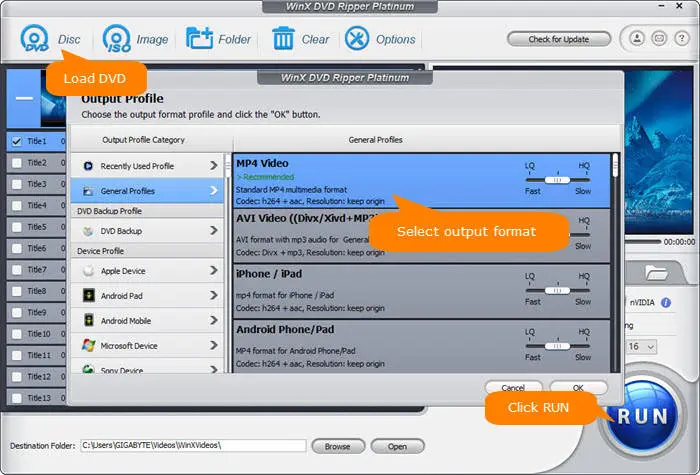 This is an easy-to-use and free software to remove DRM viz, Region Code, UOPs, Sony ARccOS, RCE, CSS, APS, etc. In addition, WinX DVD Ripper Platinum can easily rip your DVDs to FLV, MP4, MPEG, iPod, Android, MOV, and many other devices and formats. Hopefully, this will solve the "No Valid Sources Are Available For This Video error."
While Using Google Chrome on PC or macOS
Here are some possible causes for the 'No Valid Sources are Available For This Video' error.
The downfall of internet connection.
The video file is very big and frequently causes crashes in the codec.
Check whether a lot of tabs opened in Google Chrome are causing the slowdown.
Try to clear the cache on Google Chrome, as it would cause the video stream to slow down as well.
Sometimes, it could be due to regional DRM settings. You will face this error when your region is blocked access to this content.
Check if you have enabled a VPN. Sometimes the VPN server may also cause the connection to slow down.
Check the version of Google Chrome. If required update it to the latest version by visiting the official Google Chrome webpage.
Reload the webpage on which you see the video content. Reload it, and try to switch the quality. Sometimes the error may also occur due to resolution, which is unplayable on your device.
Try to Update Google Chrome
1 – Click the Vertical Ellipsis ⋮ on the top right of the Google Chrome browser.
2 – Hover the mouse on the Help option > Click and open the About Google Chrome option.
3 – As soon as the About Screen opens. Wait for a while until Google Chrome searches for updates, and installs them.

4 – Once the update is installed, click the Relaunch button to re-open Google Chrome.

Try to Enable Flash in Google Chrome
1 – Open Google Chrome.
2 – Type chrome://settings/content/flash into the address bar.
3 – Set the toggle to enabled, adjacent to label Ask first.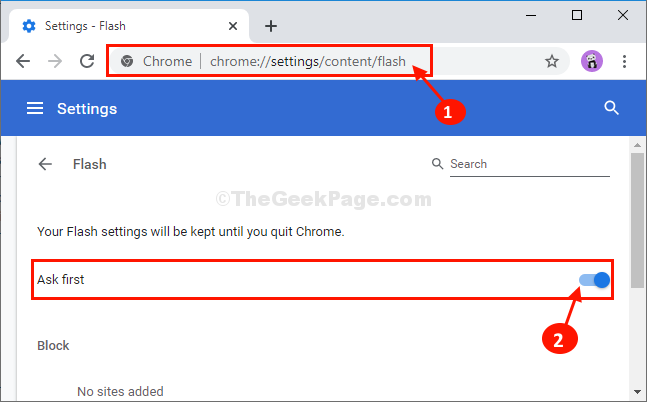 Manually Allow a Website to Use Flash
If you do not want to get always be prompted to allow Flash, you can manually allow any website you visit frequently to use flash.
1 – Click on the Green Lock on the left side of the address bar.
2 – Set the dropdown adjacent to the label Flash to Allow.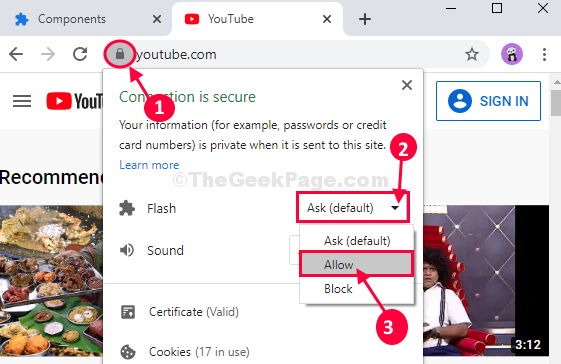 While Using Safari on an iMac or MacBook
This is not a new issue with the newer iMac(s) and MacBook(s). Furthermore, the iMac(s) and MacBook(s) do not come pre-installed with Flash because of a security concern. However, you can still try to install or update the Flash plugin on iMac and MacBook.
No Valid Sources are Available for This Video Error on iPhone
Users may also encounter this error on the iPhone version of Google Chrome.
Check Network Connections
Make sure that the Airplane Mode is disabled.
Make sure you are connected to a WiFi network that works without flaws.
Disable the Data Saver Feature
1- Navigate to Settings -> Mobile Data.
2 – On the Mobile Data screen, make sure that the toggle switch adjacent to Low Data Mode is disabled.
3 – Now, launch Chrome on your iPhone.
4 – Open Menu > Settings > Bandwidth > Data Saver
5 – Manually, Turn Off the Data Saver feature.
No Valid Sources are Available for This Video Error on iPhone
If you have encountered this error while playing online video on Android Google Chrome, fix it immediately by
Enable Javascript on Google Chrome.
Close the unwanted taps on the Chrome browser.
Go to Settings and reset the Network Settings.
Turn off the VPN server.
Clear the cache of Google Chrome.
Select and use the troubleshooting method based on the device you own. Earlier, the PC users also fixed this issue by installing the latest version of Adobe Flash Player. However, the player is not supported any longer, and the solutions mentioned above are more than enough to fix the error easily.
Was this article helpful?