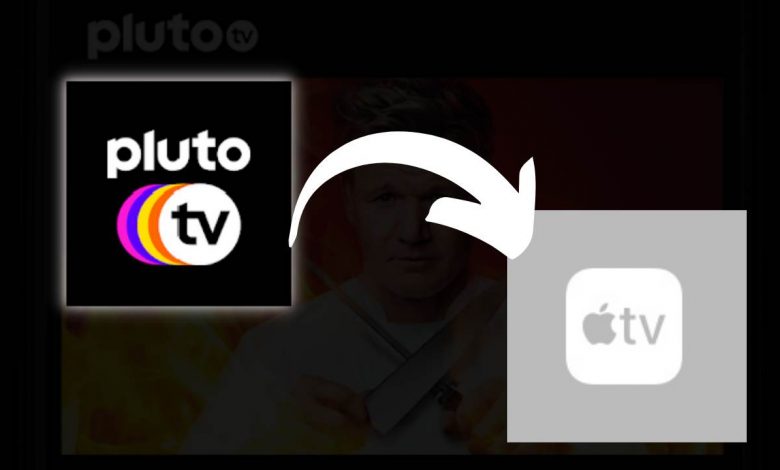 Pluto TV was launched in 2013 as a Live TV service for US audiences, and later, it was acquired by Viacom in 2019 for about USD 340 million. After the purchase, they started including advertisements in between the movies and channel as making it the primary source of income to run Pluto TV. If you're an Apple TV user, you can also install Pluto TV to stream hundreds of channels and thousands of movies for free.
It supports all kinds of devices like Android, iOS, Firestick, Apple TV, Roku, etc. Some of the famous channels are Pluto TV Movies, Pluto TV dramas, my5 Crime, FailArmy, etc. It also has news channels that will let you stay updated with all the latest things.
Here are some cool features of Pluto TV:
100% free to stream TV channels with commercials included.
No signup is required for using their service.
It has hundreds of premium TV channels for free.
It also has tons of on-demand movies and m=shows.
It contains channels categorized as news, entertainment, gaming, comedy, adventure, etc.
Steps to Install Pluto TV on Apple TV
1. Turn on the Apple TV and click Open App store.
2. Use the on-screen keyboard to search for Pluto TV app.
3. In the search list, select the Pluto TV app.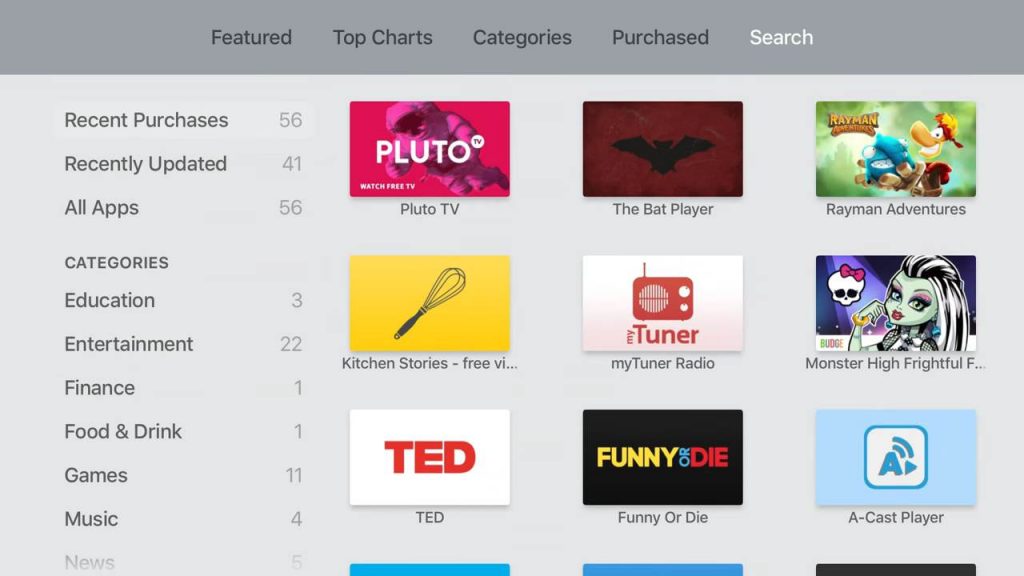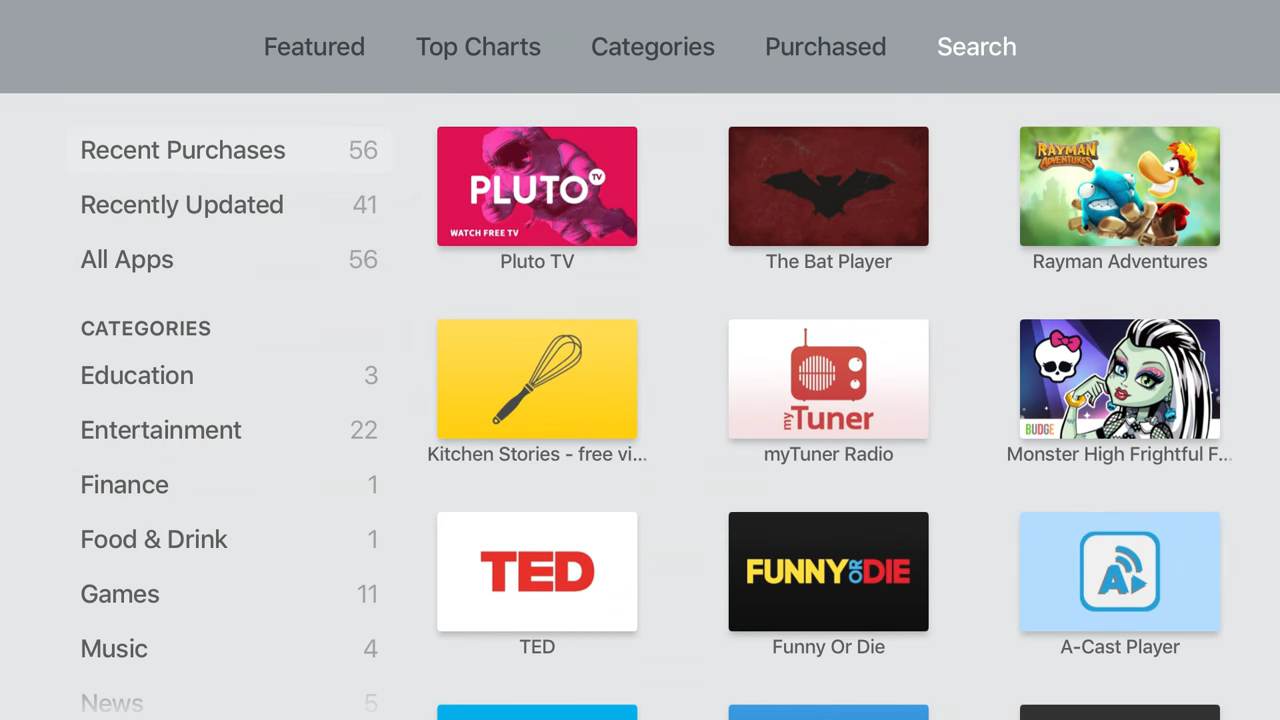 4. Click the Get button to install the app on your TV.
5. Tap Open to launch the app.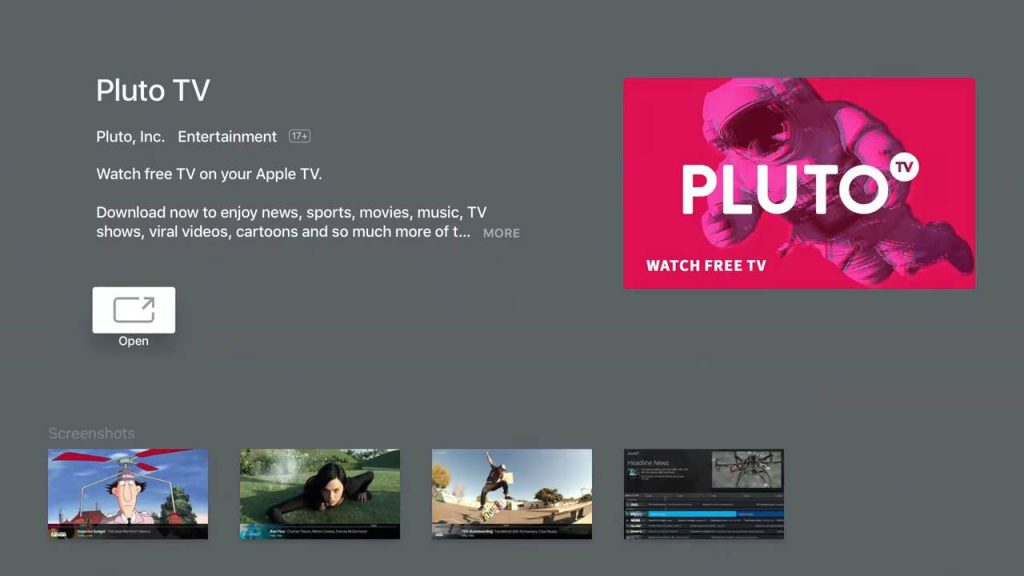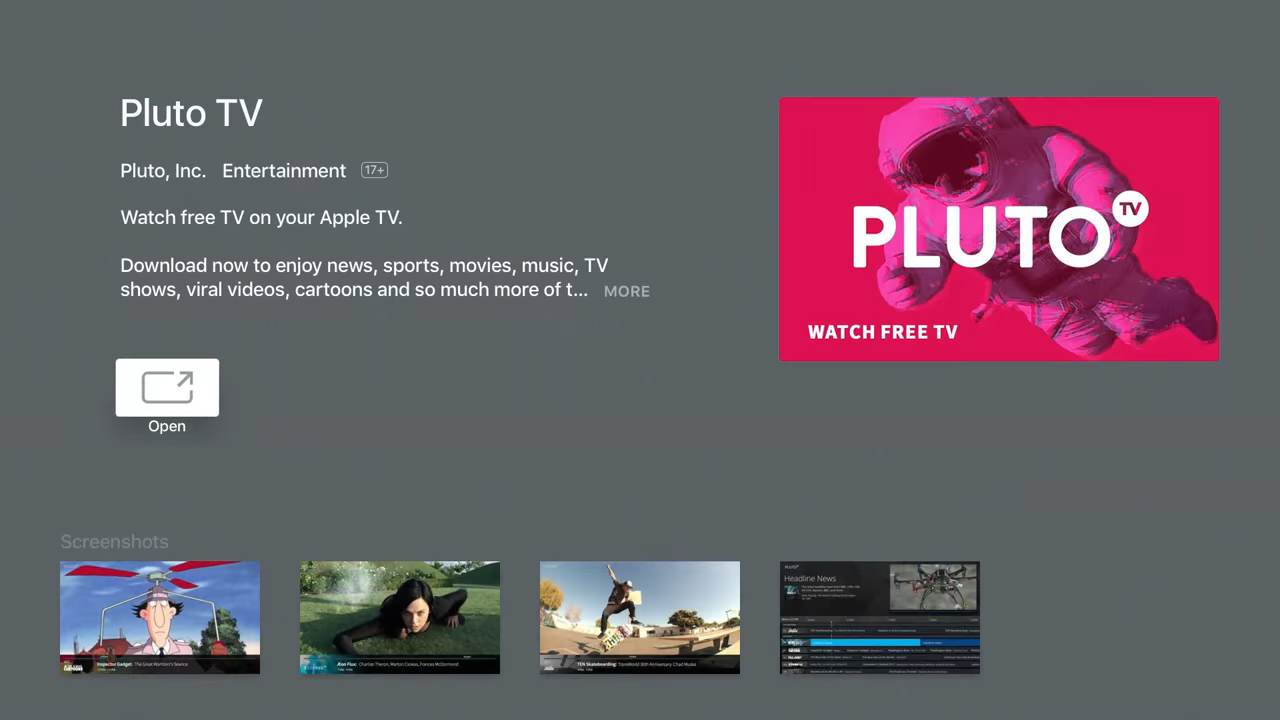 6. Start streaming Pluto TV channels and videos on your Apple TV.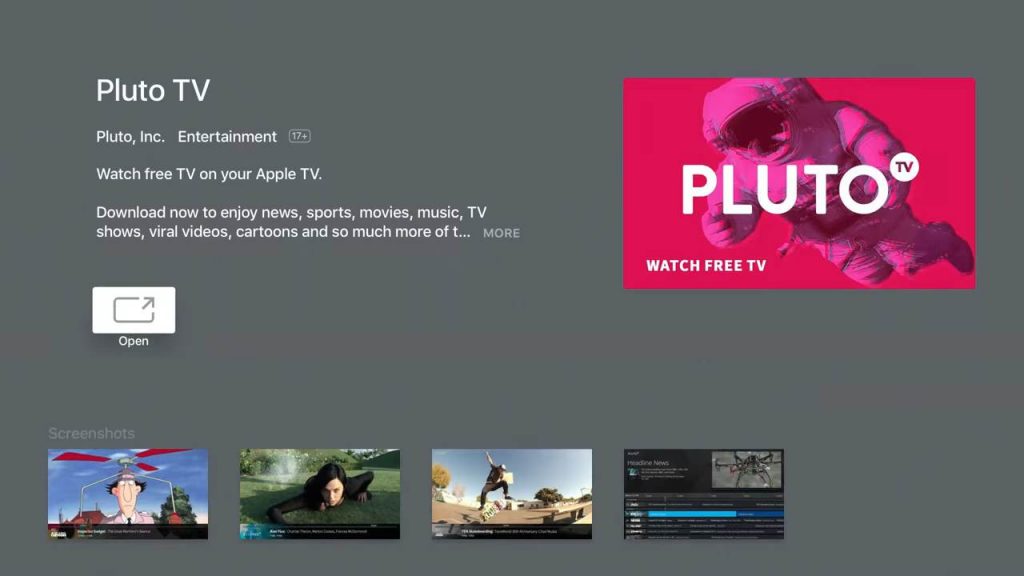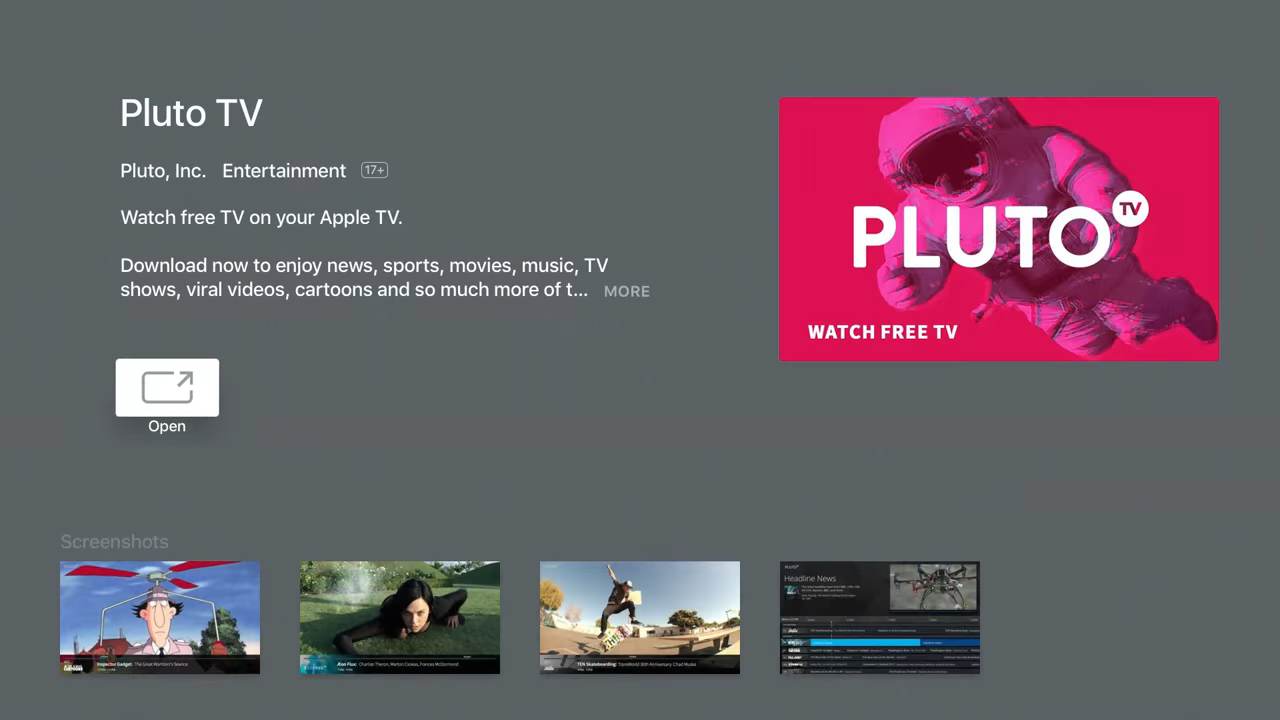 Alternative Way
You can also stream Pluto TV on Apple TV by using iPhone. Connect your iPhone and Apple TV to the same Wi-Fi network and proceed to below steps.
1. Download and install Pluto TV app from App store.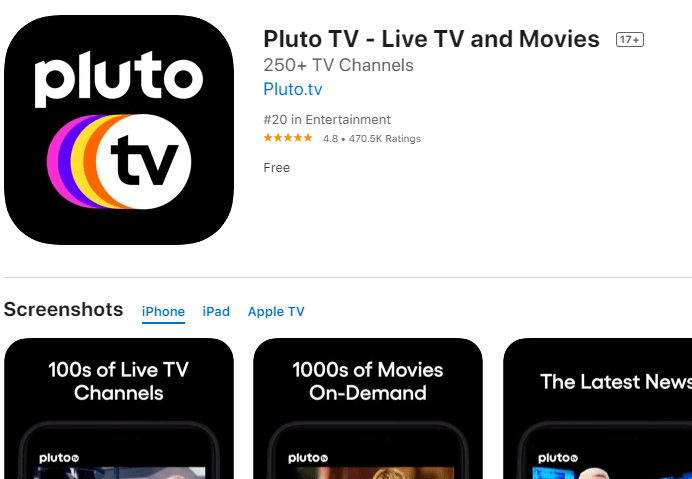 2. Open the app and stream a video or live TV channel.
3. In the player, click the Airplay icon.
4. In the device list, select your Apple TV device.
5. Now, the video will play on Apple TV via Airplay.
It might take only a few minutes to install and activate Pluto TV on Apple TV. It is the best choice if you don't want tons of high-definition content without any monthly subscription fee. It also has award-winning movies, don't forget to try it out.
Shout all your queries in the below comments section. Stay connected with us by following our Facebook and Twitter pages.
Was this article helpful?