The New York Times, or NYTimes, app is one of the best news-reading apps available for both Android and iPhones. Similar to all the reading apps available for smartphones, the NYTimes also has the built-in Dark Mode feature. If you are reading a lot at night or in dark surroundings, you can enable the dark theme on the app and read all the news without any eye strain.
Why Should I Enable the Dark Mode on NYTimes?
When you use your smartphone or PC for a longer period of time, you will get severe side effects like headaches, eye strain, and so on. On enabling the dark mode, you can get the following benefit.
Dark mode reduces the blue light emission that disturbs your sleep.
The battery life of your device will last longer when you enable the dark mode.
The dark mode shows the exact design of the picture, so it will be easy for people to look over every nook and corner.
Dark mode inverts the color scheme and might comfort you while accessing your smartphone or desktop.
How to Enable Dark Mode on NYTimes [Smartphones]
1. Make sure that you are using the latest version of the NYTimes app on your smartphone. If not, get the latest version from the Play Store or App Store.
2. Open the NYTimes app on your smartphone and tap the Account icon.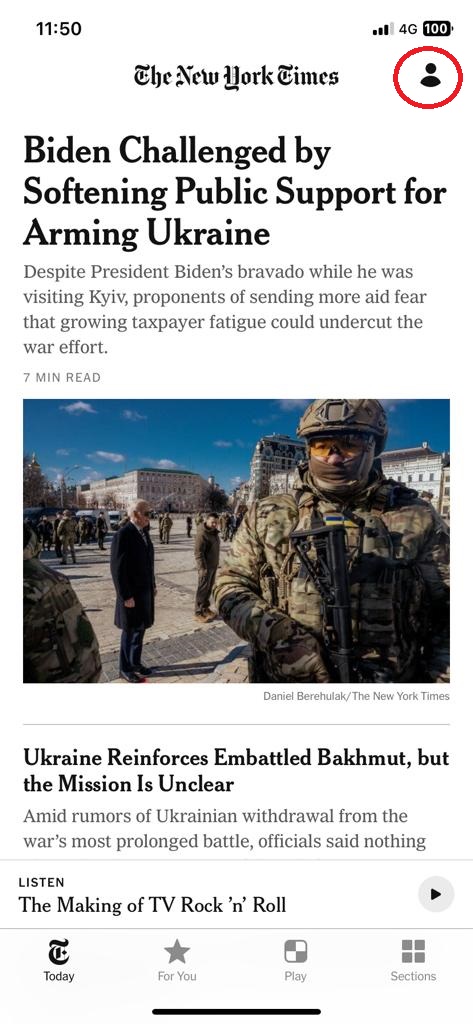 3. For iPhones, click the Settings icon on the My Account page.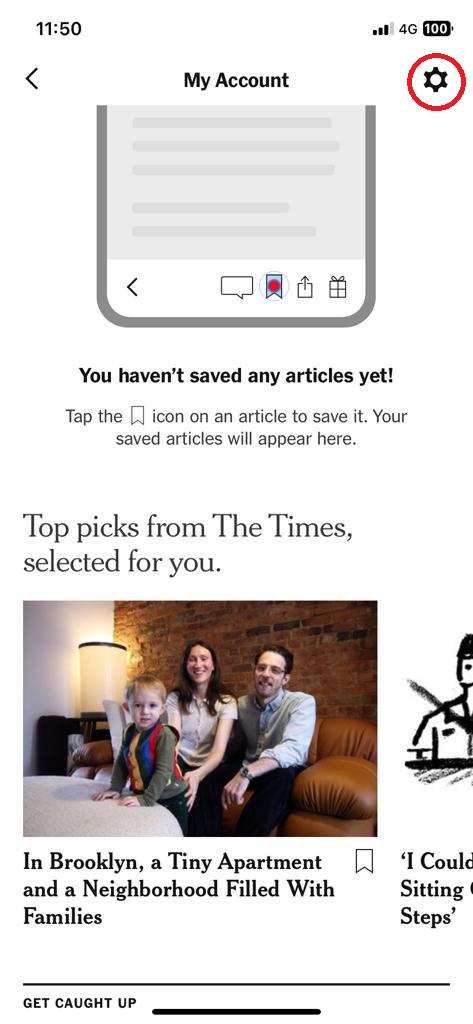 Note: For Android smartphones, click the Theme option and skip to Step 5.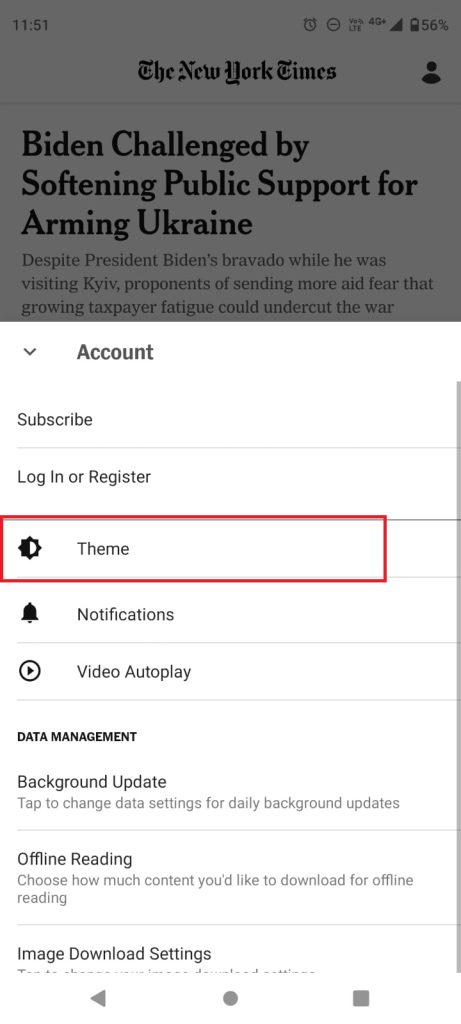 4. Choose the Display Settings feature in the App Settings menu.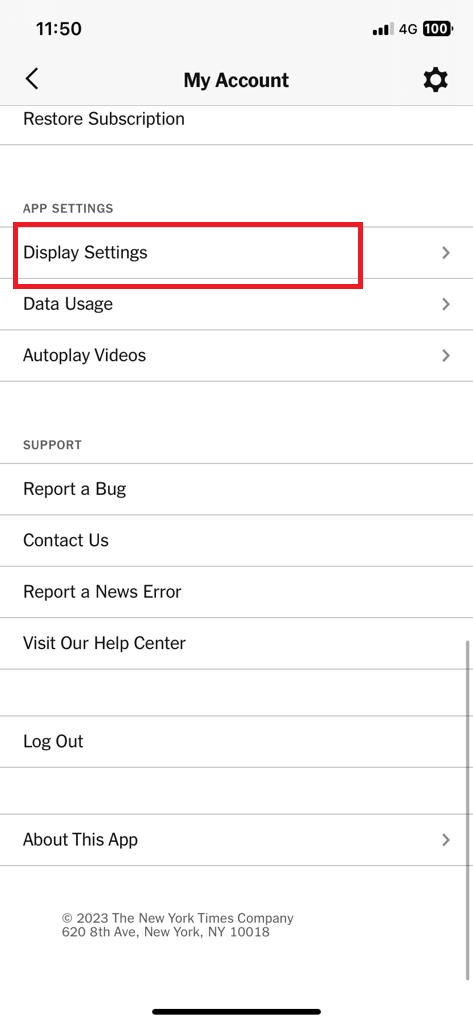 5. On the Appearance tab, choose the Dark option.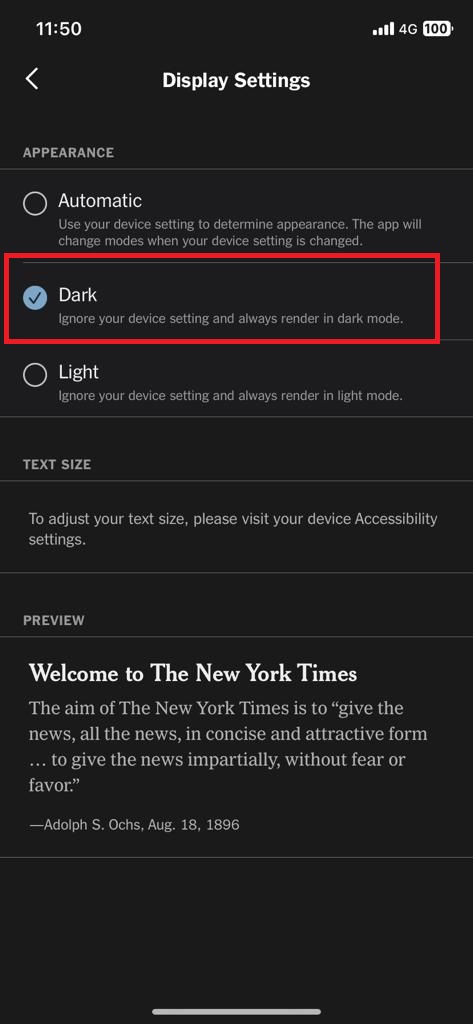 6. If you choose the Automatic or System default option, the app will switch to a light or dark theme based on your smartphone settings.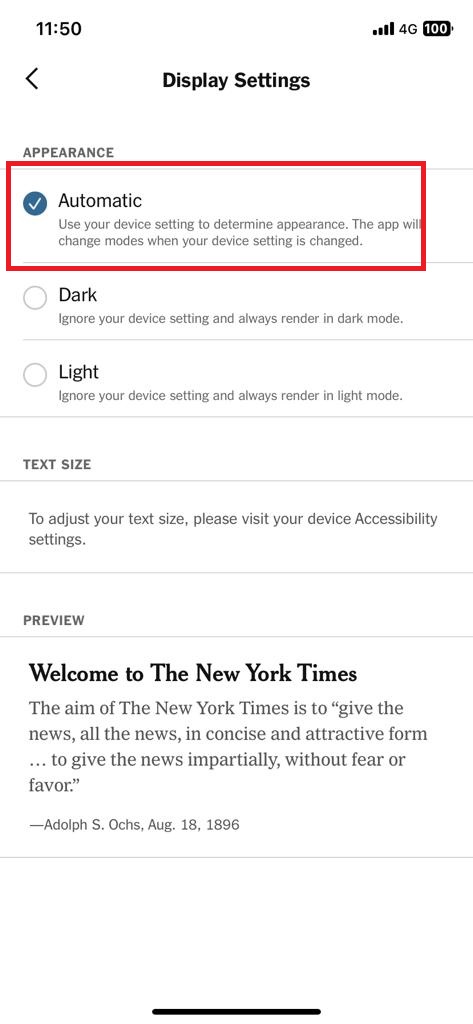 Tip: Check out our guide on how to enable dark mode on iPhone and dark mode on Android.
Enable Dark Mode on NYTimes [Desktop]
On the desktop, you can use dark theme extensions on Chrome, like Night Eye, to get the dark theme on the NYTimes website.
1. Open Chrome and install the Night Eye Extension from the Chrome Web Store.
2. Click on Add to Chrome and click on Add Extension from the pop-up menu.

3. After that, open the Night Eye Extension and click on Try it for free.
4. In the home screen of that extension, you can find three options Dark, Filtered, and Normal.
5. Among these options, click on Dark and you can access the app or the web version completely in dark mode.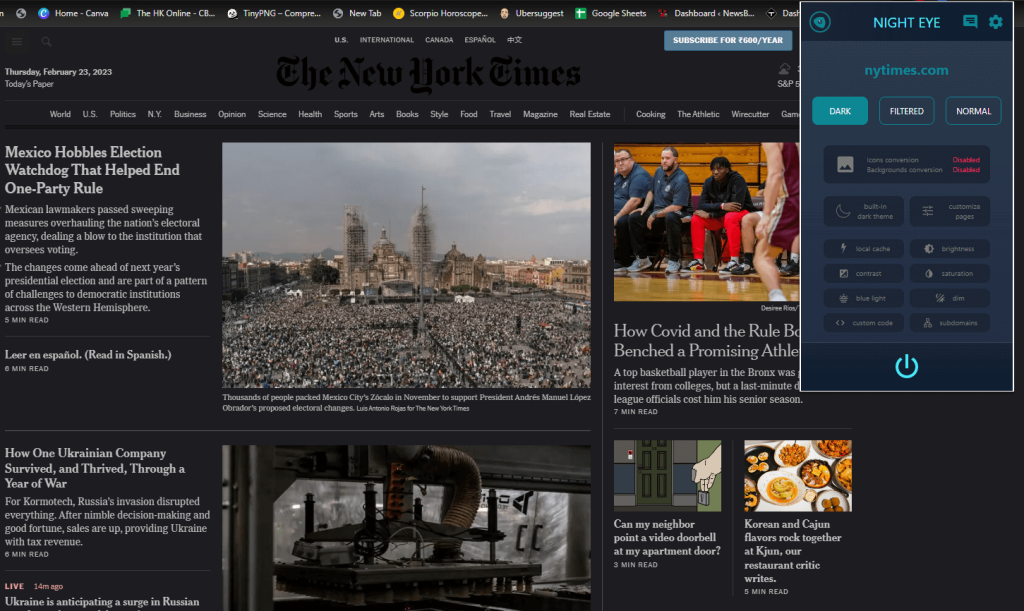 6. To turn off the dark mode, click the Power button on the extension.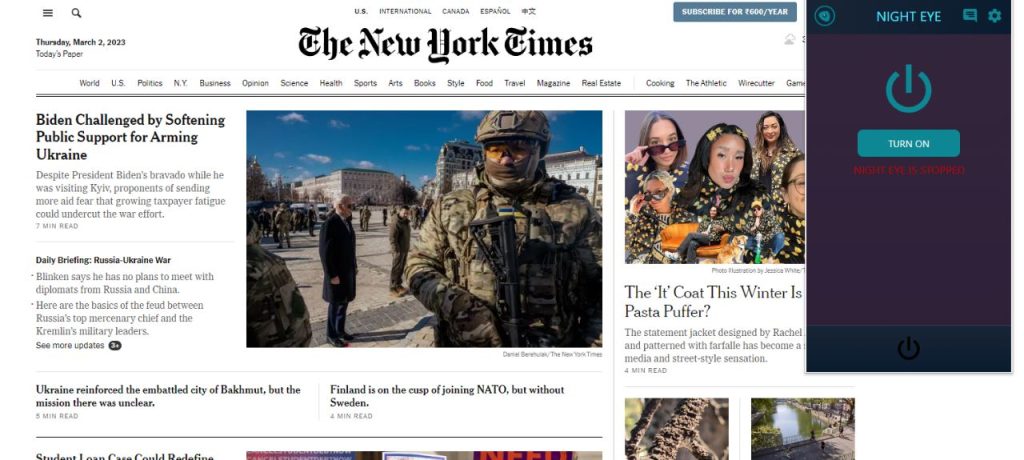 Frequently Asked Questions
Can I play the Wordle game on the NYTimes app in dark mode?
Yes, when you enable the dark theme on the app, it will be reflected on all the games in the app.
Was this article helpful?