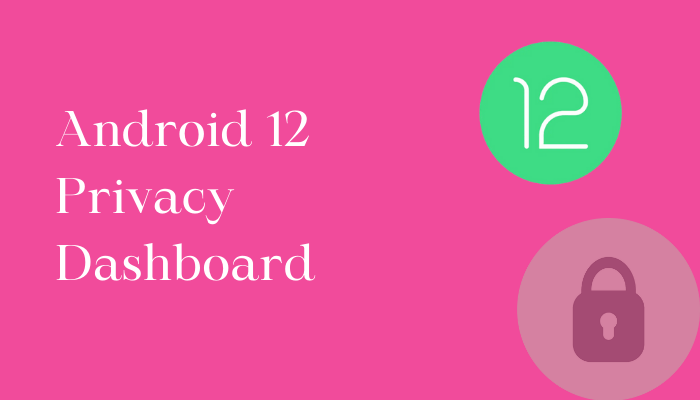 Android 12 is the new software version for Android phones, and it is available on beta phones on a testing basis. It gets launched on Google phones first, and thereby it could come for other brand smartphones. The Android 12 brings many interesting features for the users. One important update is privacy, and Google makes valuable decisions in providing the best privacy settings. Privacy is a major concern for every software, apps, especially social media. Every user wants to know the amount of data accessed by each app. Let's see how the Privacy Dashboard in Android 12 helps users in the knowledge of shared data.
Privacy Dashboard
Privacy Dashboard provides the complete details of the data accessed by each app on your phone. It displays a pie chart with the data for the past 24 hours. You can find all the necessary information of The dashboard has a separate tab for location, camera, and microphone for detailed analysis. It has grouped the other permission in a tab for passwords, notification, calendar, more. The dashboard provides the manage permission option to change the permission access for every app anytime. It has a timeline to view the time of the day that the certain app accessed user location or camera. The update will inform the user of the camera and microphone access by the app at the top of the phone screen. It safeguards the chart details from the network access and it stays with the device only.
The options in the manage permissions are
Allow all the time
Ask for every time
Allow only while using the app
Don't allow
How to Get Privacy Dashboard on Android phones
(1). Power on the Android Phone and go to the Notification tab.
(2). Select the Settings icon at the top.
(3). Scroll down and click Privacy.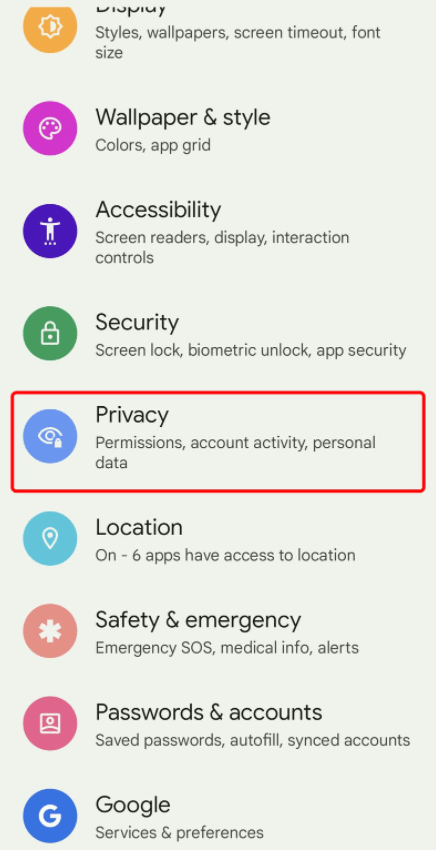 (4). Select Privacy Dashboard in the Privacy.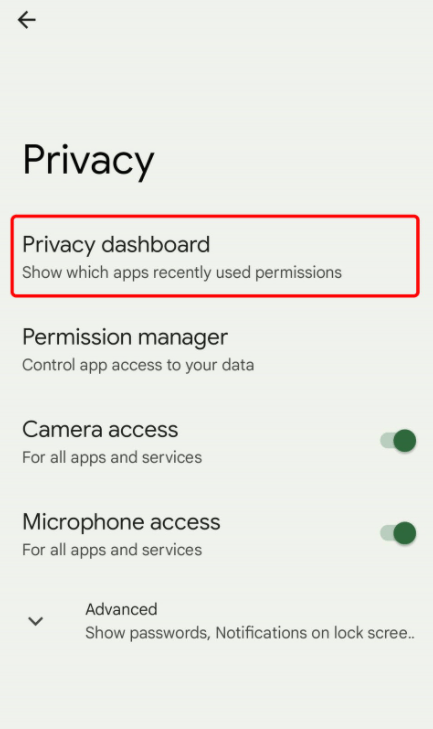 (5). Tap the camera, location, microphone to check the timeline.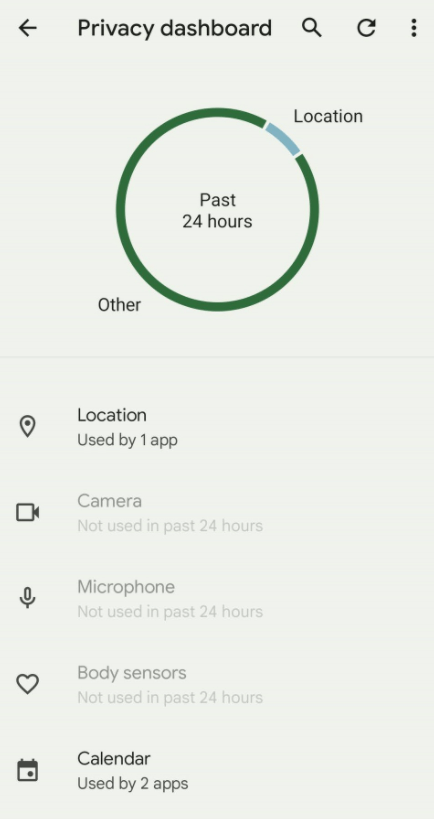 (6). Click Manage Permission at the bottom.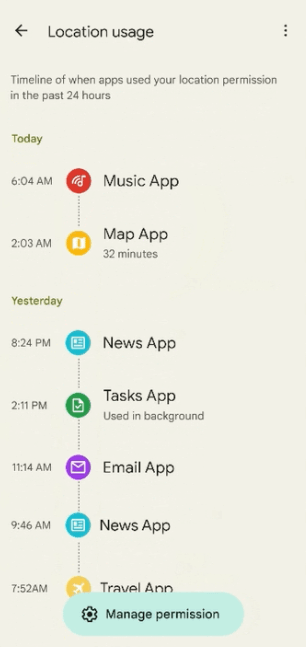 (7). Choose the app to change the permission and select the permission option.
Privacy Dashboard in Android version 12 is a phenomenal feature for checking the data used by apps instantly. It provides the user the control to choose the specific apps for accessing the location, camera, microphone, and other widgets. The dashboard can be used as a place to examine the app's data extraction and you make the decision based on the analysis.
If you have any issues with the above guide, please mention them in the comments section below. Follow the TechOwns Facebook and Twitter pages to get updates on the upcoming articles.
Was this article helpful?