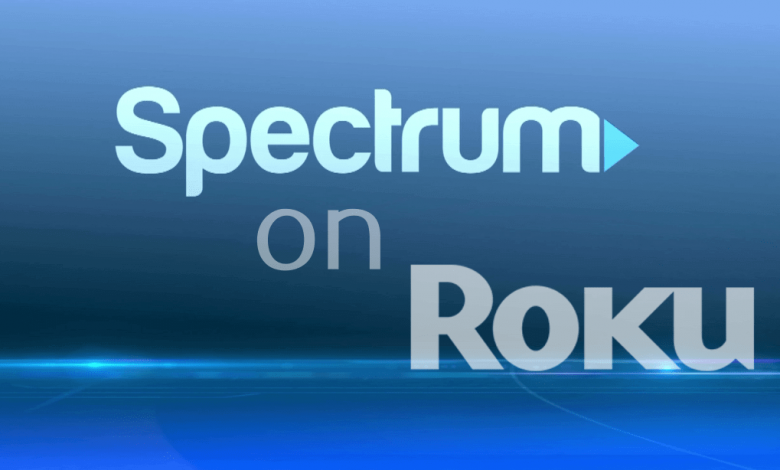 Spectrum TV or Charter Spectrum is one of the oldest cable TV networks in the USA. When the trend moves on to streaming apps and streaming devices, Spectrum TV switched to the trend. Now, Spectrum TV is one of the best streaming platforms in the USA. All the channels are available on HD format too. All you need is a stable internet connection. It is one of the best rated streaming apps in the Google Play Store and the Apple App Store. Spectrum TV is a must-have app on your Roku Streaming device.
Spectrum TV Packages
Charter Spectrum TV Select: 125+ Channels for $44.99 per month for 12 months
Charter Spectrum TV Silver: 175+ Channels for $69.99 per month for 12 months
Charter Spectrum TV Gold: 200+ Channels for $89.99 per month for 12 months
Steps to install Spectrum TV on Roku
To install apps on your Roku device, it has its own app store called Roku Channel Store. The Spectrum TV app is available on the Roku Channel store
Step 1: On the Roku Home Screen, scroll down and click on the Search option.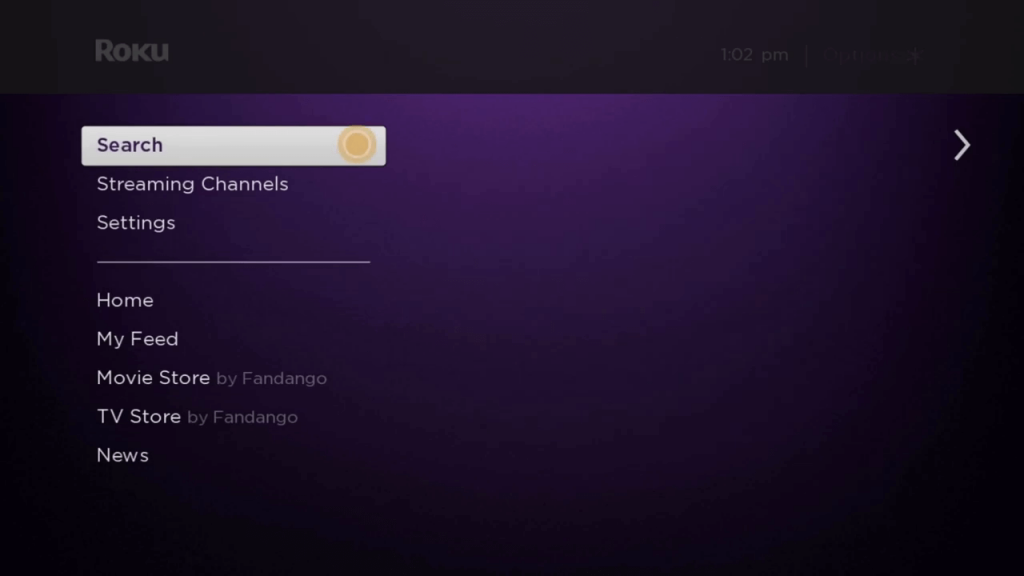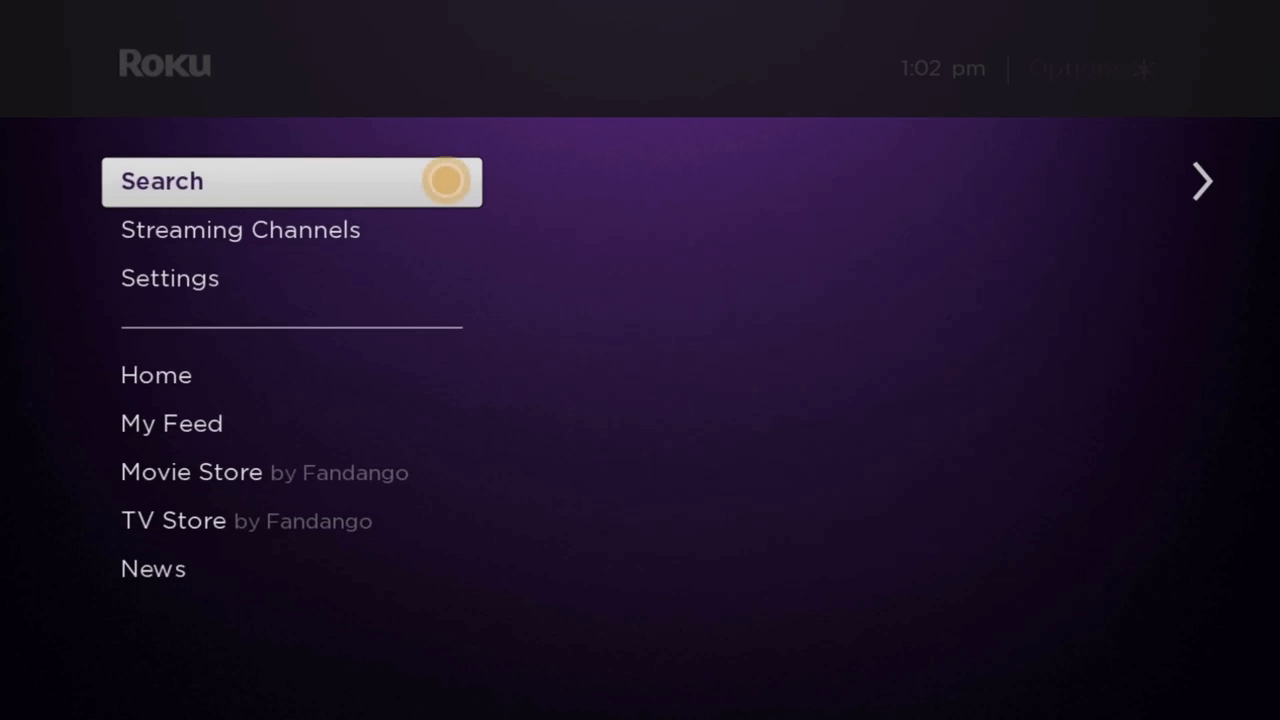 Step 2: Using the on-screen keyboard, type Spectrum TV. You will get a suggestion on the left side of the screen.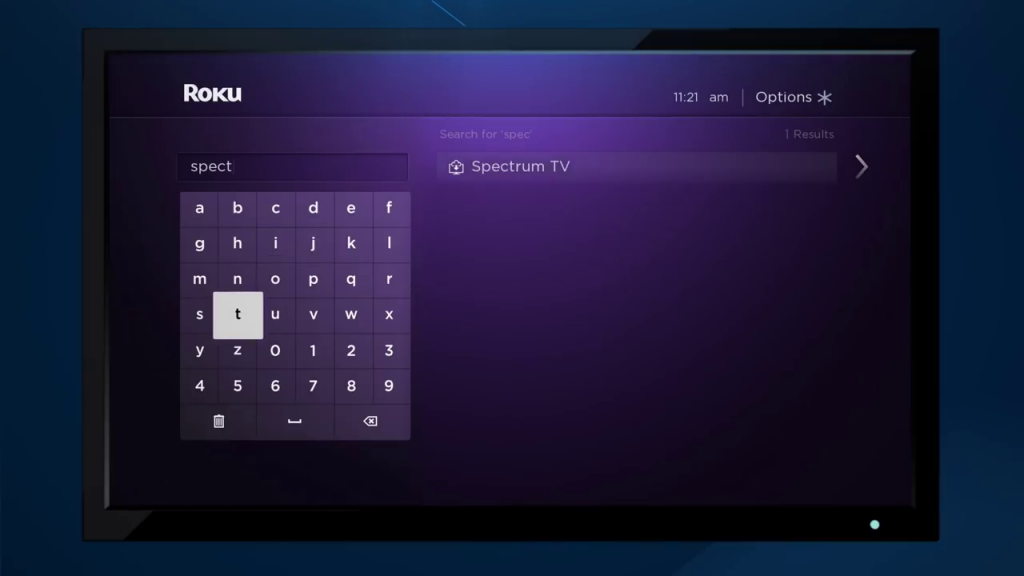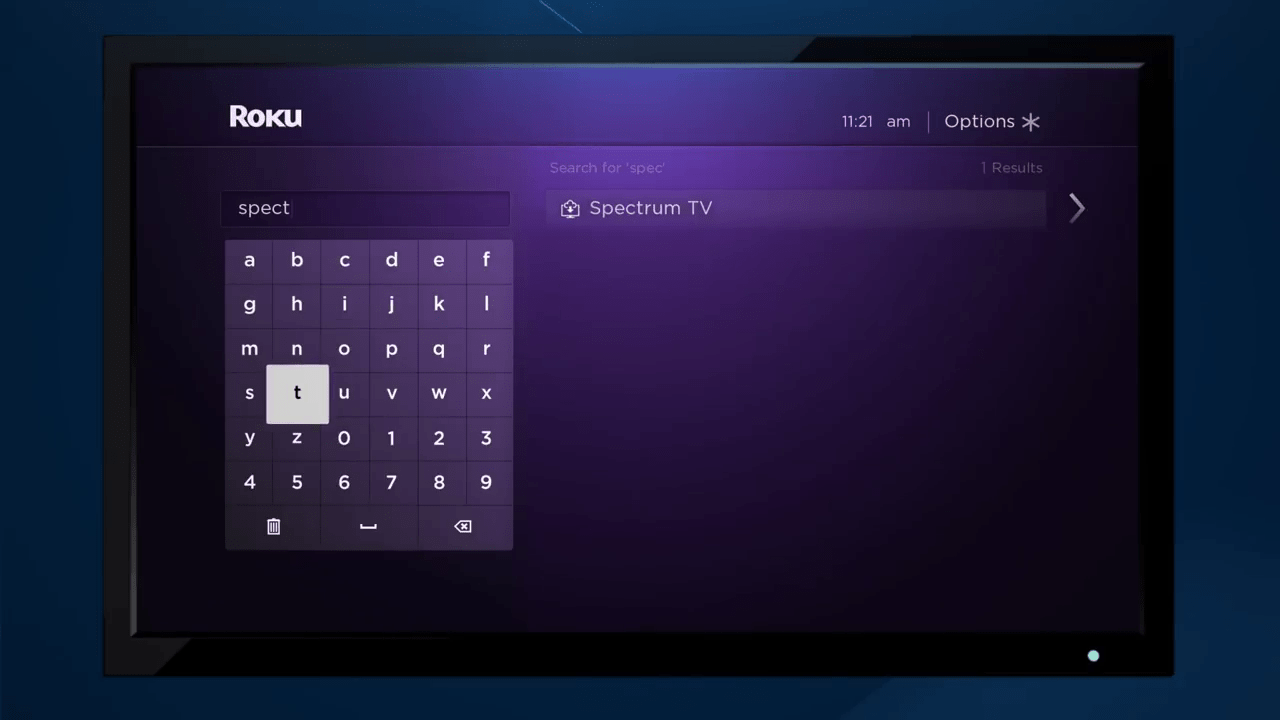 Step 3: Choose the Spectrum TV app on the suggestion list.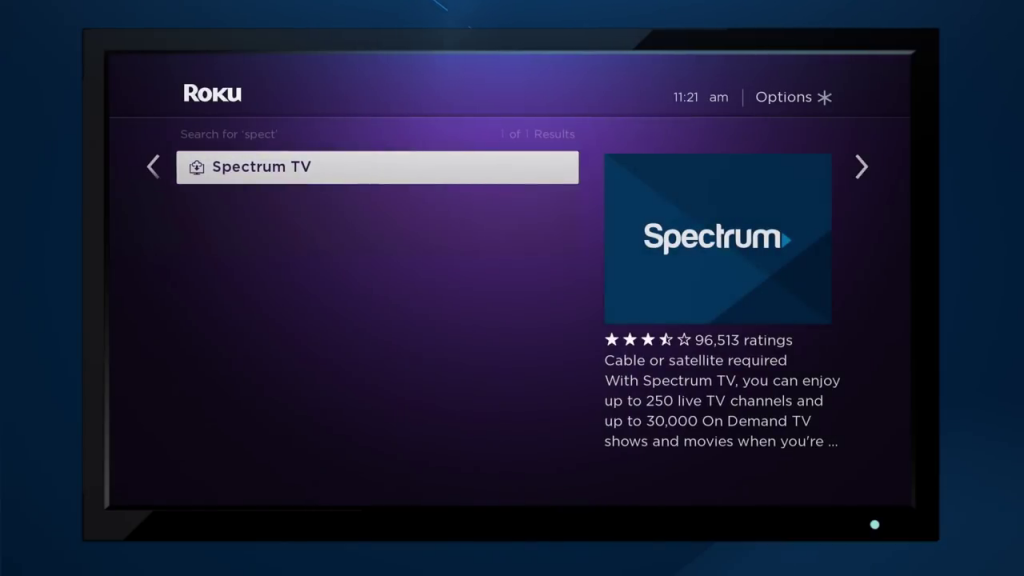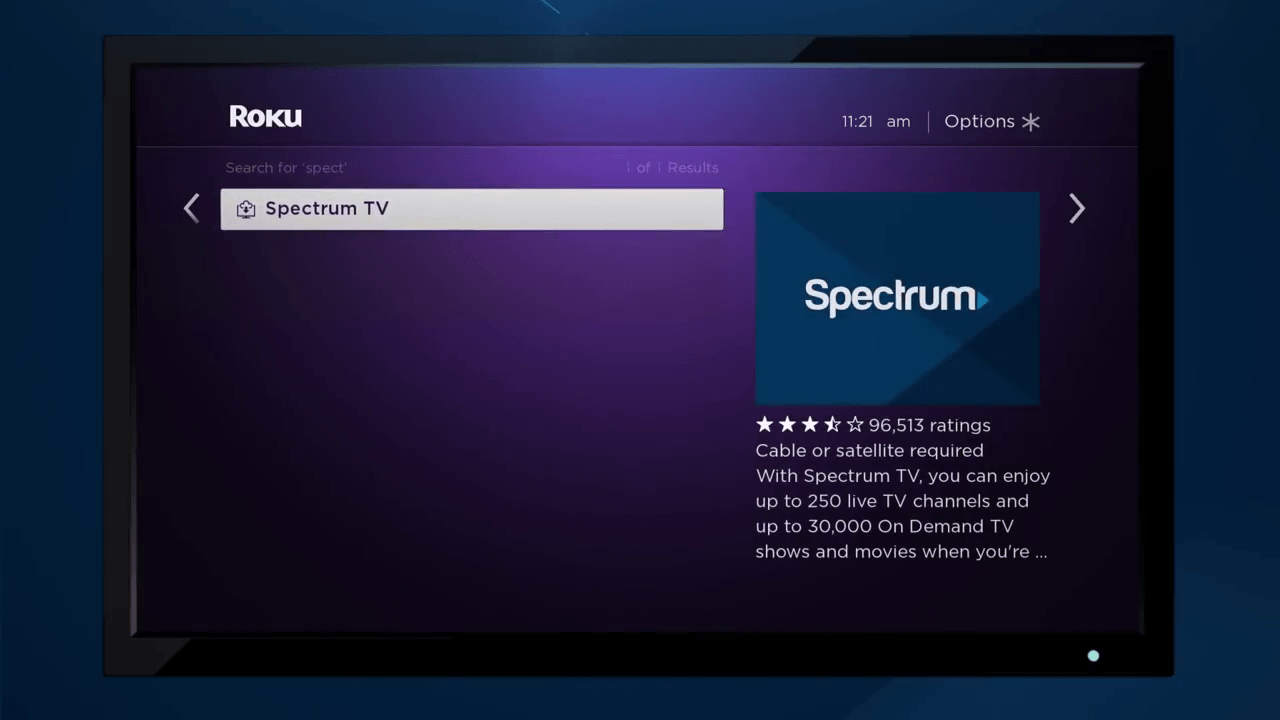 Step 4: Click Add Channel on the next screen.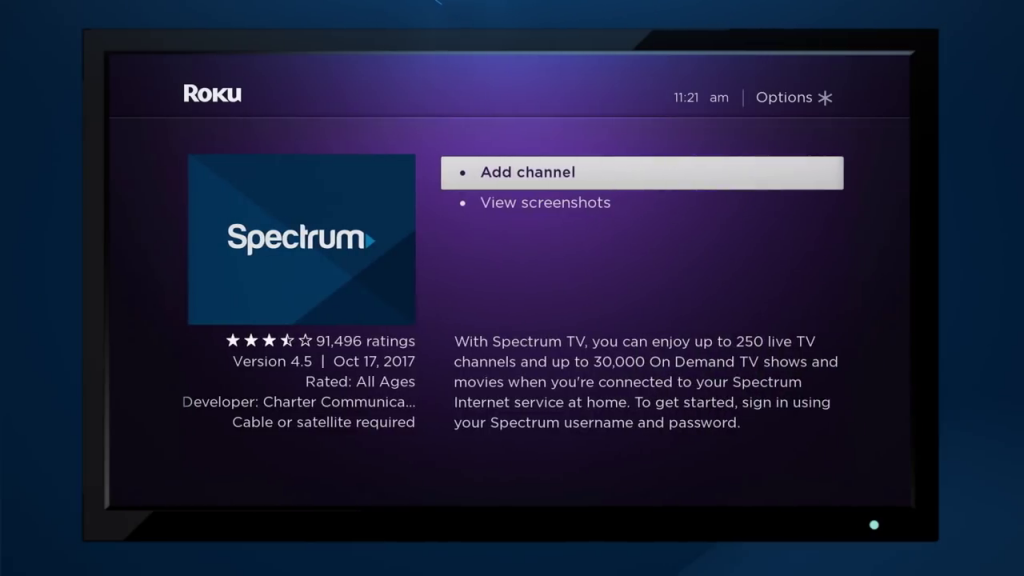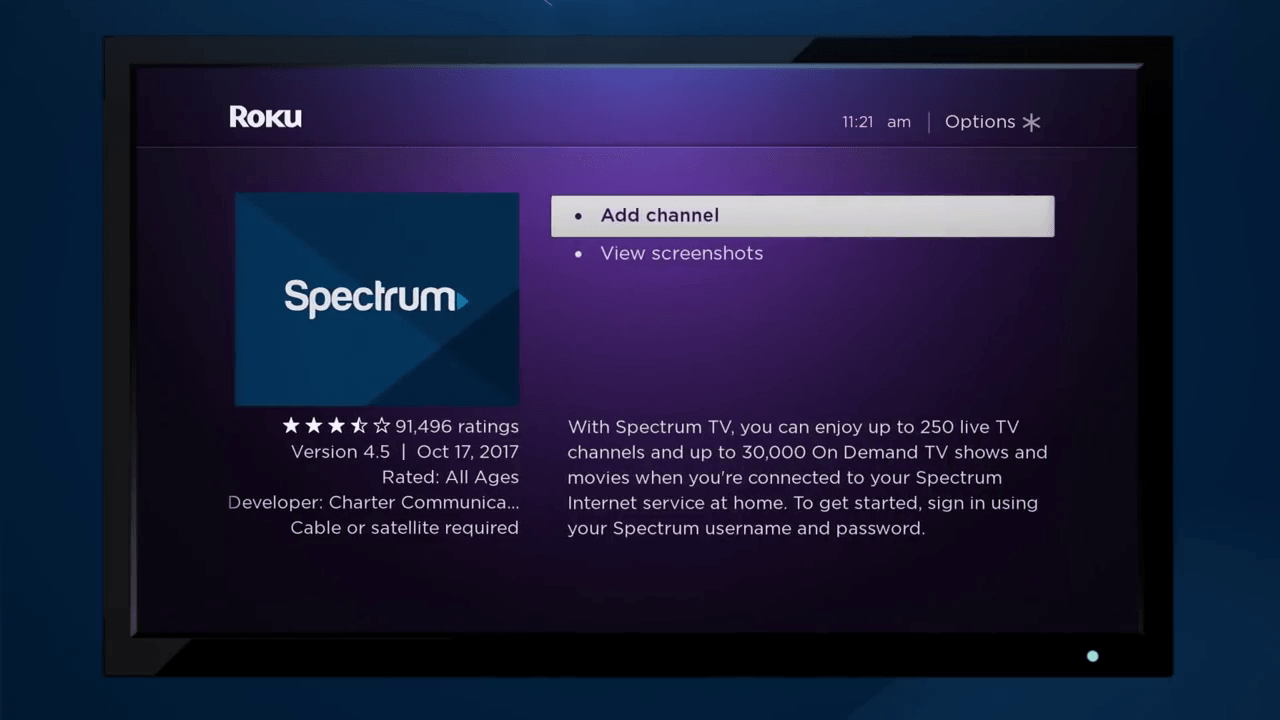 Step 5: The download will start, wait for the download to complete.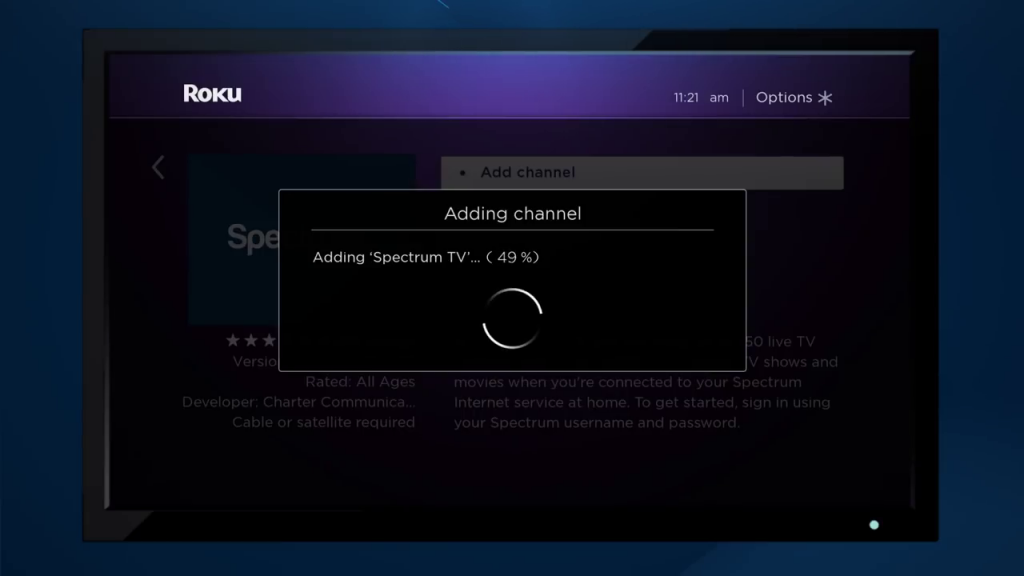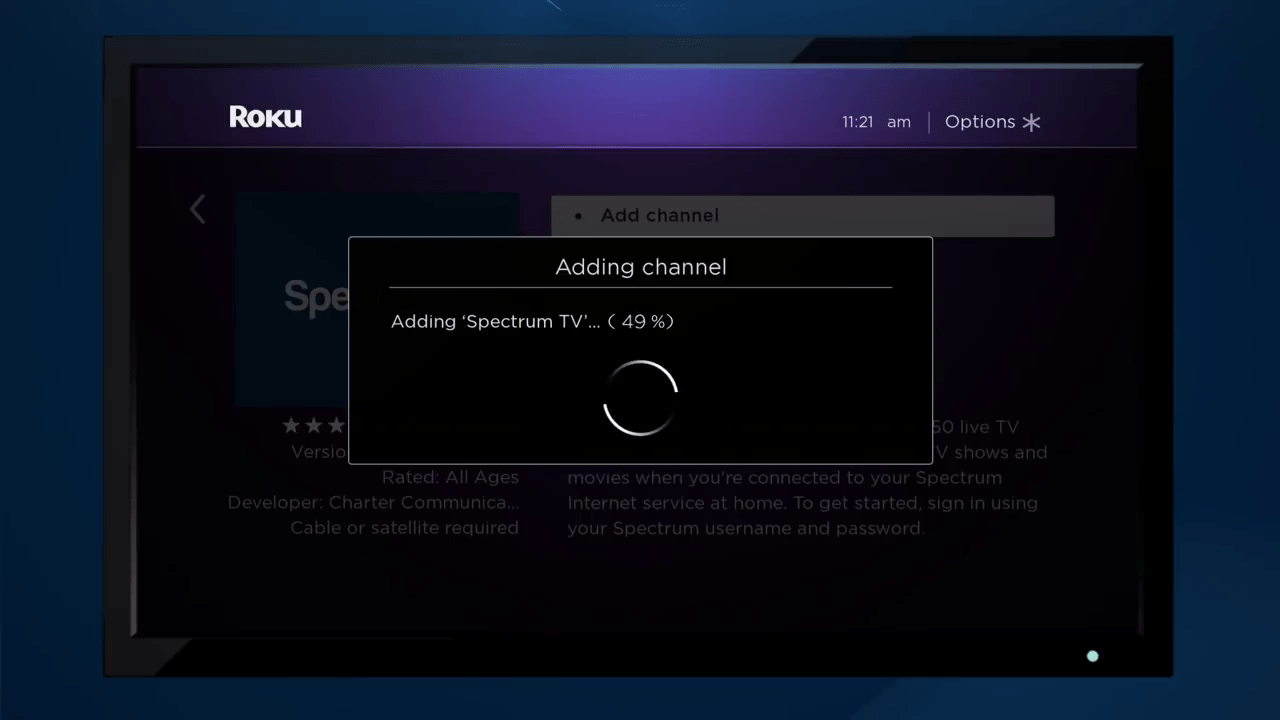 Step 6: When the download is complete, click the OK button.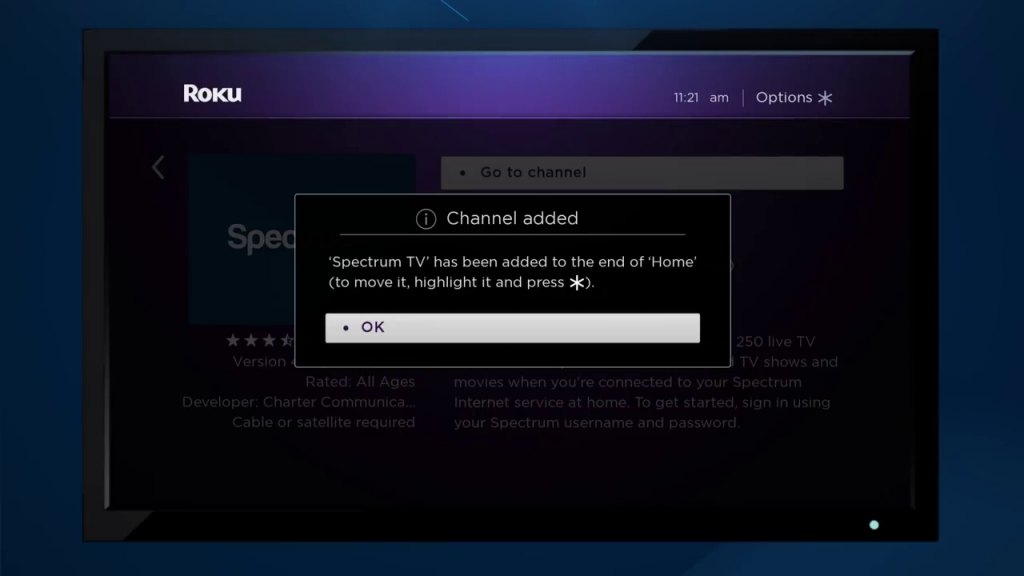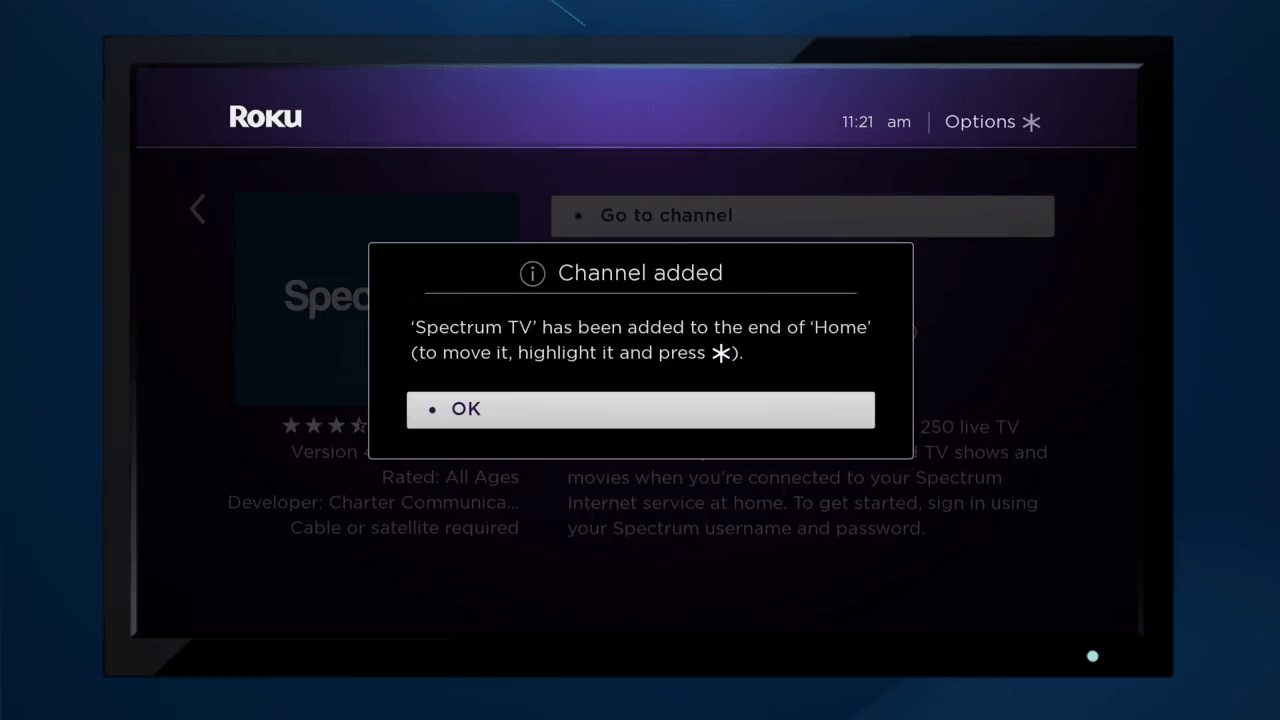 Step 7: Now, click the Go to channel to open the app on your Roku device.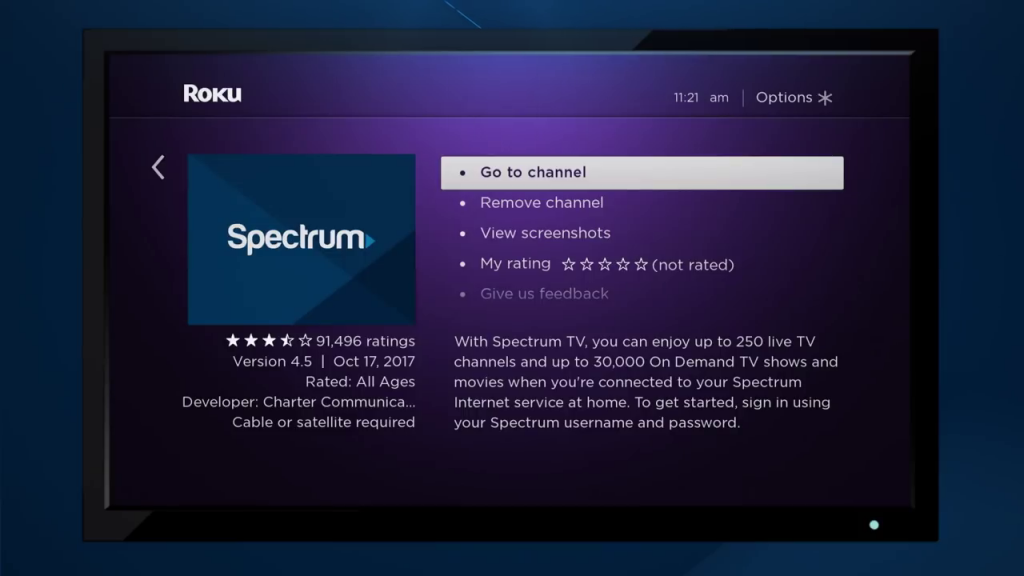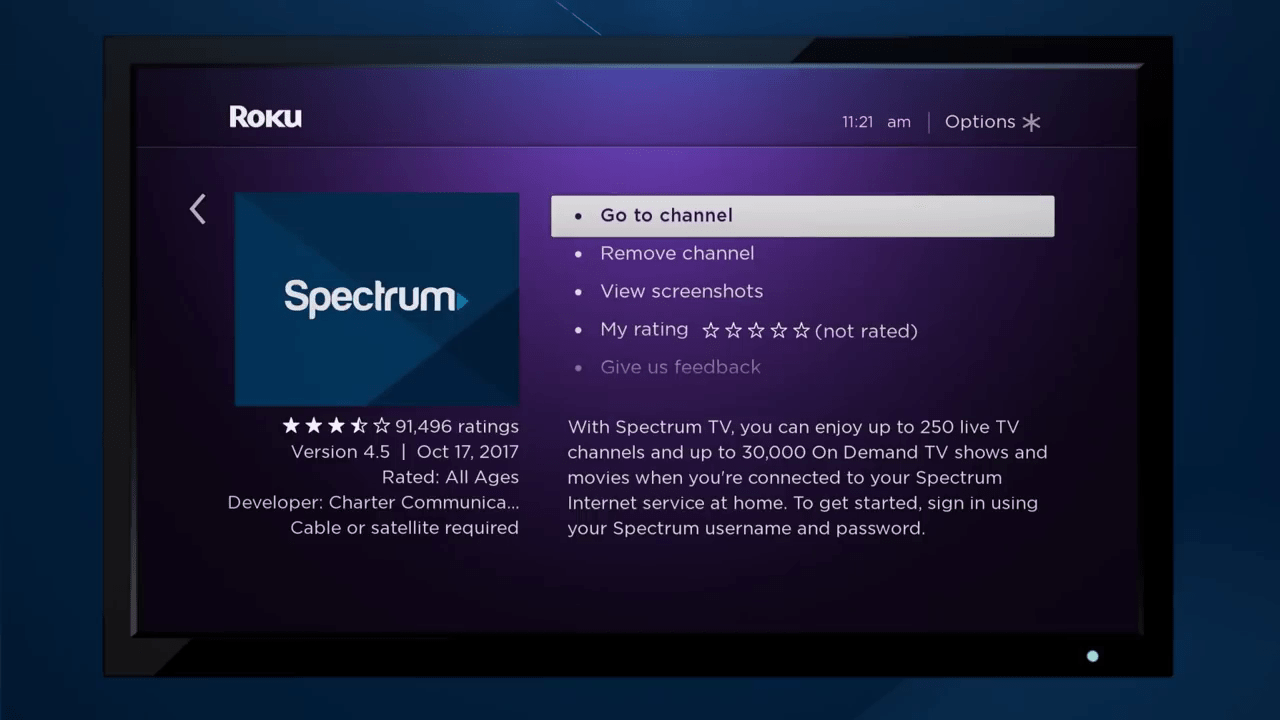 Spectrum TV app not working on Roku
Every streaming platform has its own errors and glitches. With Spectrum TV on Roku, you may get the following errors.
Spectrum App won't open or keeps closing
This is one of the common errors in the Spectrum TV app. If you are getting this issue, straightaway uninstall the app. Uninstalling the app won't cancel your subscription. Then install the app using the above instructions. This will remove the issue.
Displaying RLP-999, RLP-1999, RLP-1010 code errors
These are the error codes that correspond to internet connectivity. This error may occur when the internet connection is not stable enough to stream the content. When these messages are displayed, disconnect your Roku device from the WiFi. Restart your Roku device as well as your WiFi device.
These are two common errors on the Spectrum TV app. If you encounter any other specific errors, mention that in the comments section, we will give you the solution.
Spectrum TV has most of the popular channels from all the categories. Having this app on your Roku device will give you the luxury to stream anything and everything. Install the Spectrum TV app using the above steps and stream your favourite channels. Follow our Facebook and Twitter profiles for more updates.