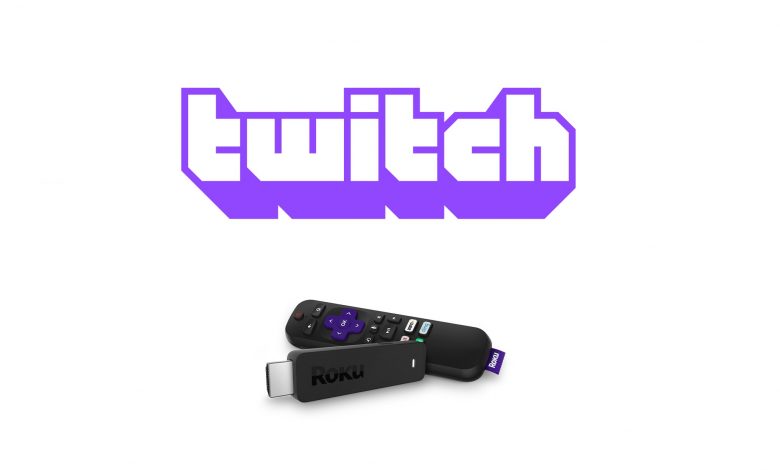 Roku is one of the most user-friendly streaming players to watch TV. It is the best cord-cutter that lets you stream TV in a much more convenient way possible. Roku device has an official channel store and all its supported streaming services will be listed. With an internet connection, Roku TV users can start streaming anything including catch-up TV, music, movies, original content, etc. While Roku has about 4000+ free as well as paid channels, the article discusses Twitch. It is a video live streaming app and it focuses primarily on video game live streaming. You can watch live news, programs, and more using Twitch.
How to Stream Twitch on Roku?
Unfortunately, Twitch lacks official support for Roku since 2017. So, we have an alternative way to stream Twitch content on Roku TV. Here is how to stream Twitch on Roku.
Note: We are about to install an unofficial version of Twitch and it may be shut down whenever. Also, it may stop working at any time.
Pre-Requisite:
Desktop or laptop
Roku account
Roku Streaming device
(1) On your PC, open and launch the web browser at first.
(2) On the address bar, visit https://my.roku.com.
(3) Enter log in details like email and password. Click on the Sign in button.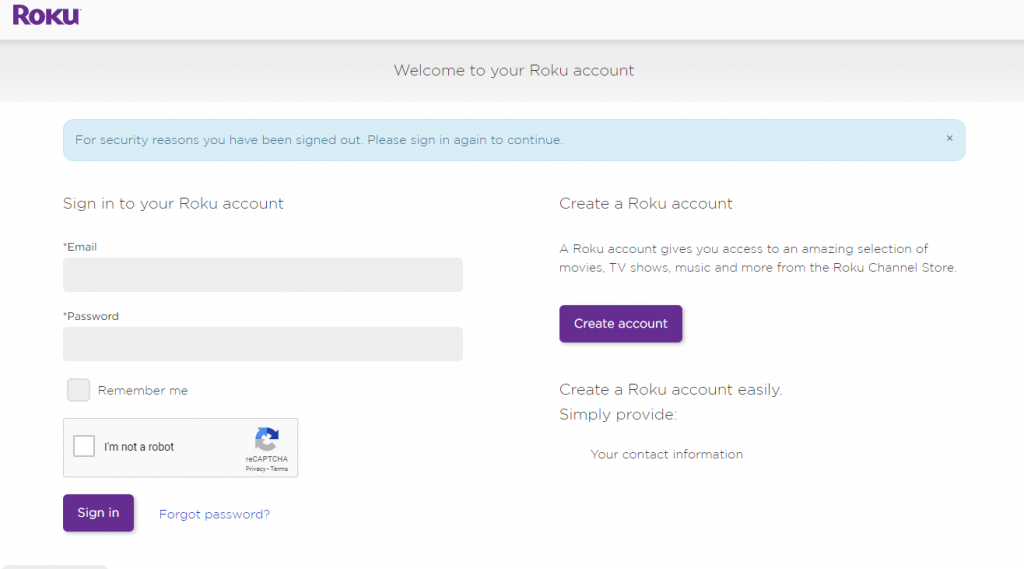 (4) Select Add Channel with a code option listed under Manage Accounts.

(5) On the channel access code bar, enter the code as TwitchTV. Click on Add channel button.

(6) When a warning message appears, tap on the OK button.
(7) Choose Yes, add channel option to install unofficial Twitch on Roku TV.

(8) Turn on the Roku device when you get a confirmation message.
(9) You will find a Twitch channel installed on Roku and with this, you can stream content.
The above are the steps required to install Twitch on Roku Streaming devices. As Twitch is not available officially on this store, you have to install it by using the above steps. But Twitch is available on Xbox, Android, iOS, Fire TV Stick and much more devices.
Alternative Method
You can also use the alternative method of mirroring Twitch from your Android device to Roku.
(1) Connect your Roku and Android to the same WiFi network.
(2) Go to the Settings page on Roku and click on the "System" option.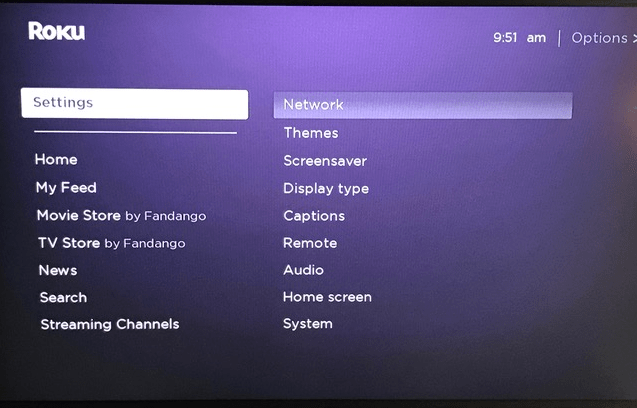 (3) Under System, click on the "Screen Mirroring" button.
(4) Choose an option under Screen Mirroring Mode: Prompt, Always Allows, Never Allow. Choose between Prompt and Always Allow.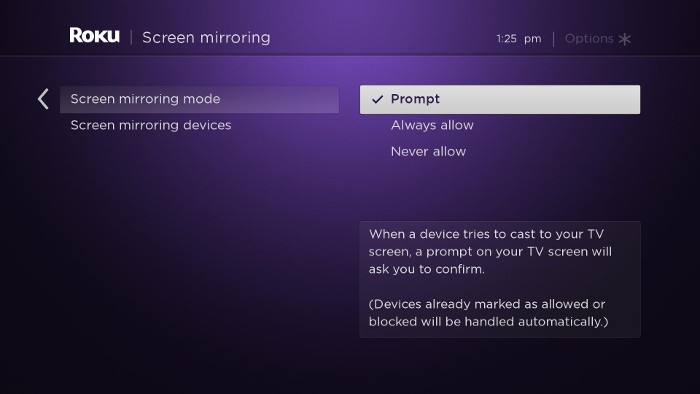 (5) Go to the Cast option on your Android phone and search for available devices.
(6) As both are connected to the same WiFi, the Roku player will appear. Click on it and enable screen mirroring.
(7) Now open Twitch on your phone and start streaming the videos which will now play on Roku connected TV as well.
As Twitch is not available officially on the Channel store, you can follow the above methods. If you have any queries or feedback, comment on it in the section below. Follow us on Twitter and Facebook for more interesting tutorials and guides.
Was this article helpful?