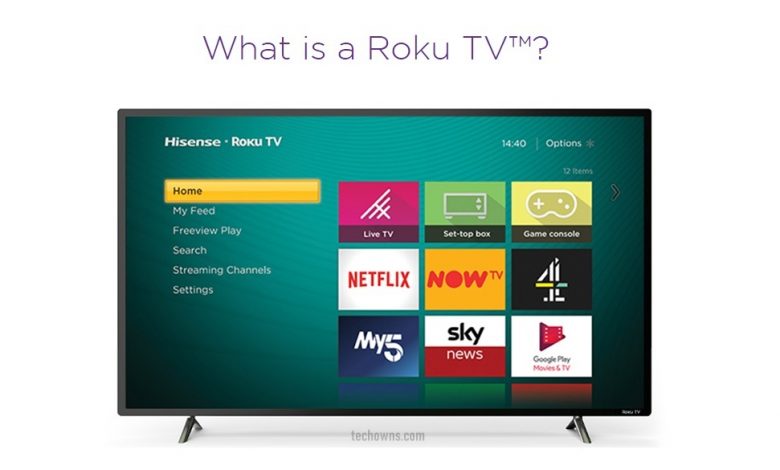 We all know about the Roku streaming devices and its variants. Roku Express, Roku Premiere, Roku Ultra, and Roku Streaming Stick are the most bought streaming devices in the market. Apart from streaming devices, Roku has a lot under its pocket and Roku TVs are one among them. In this article, we will walk you through what is the Roku TV and the specialties about it.
What is Roku TV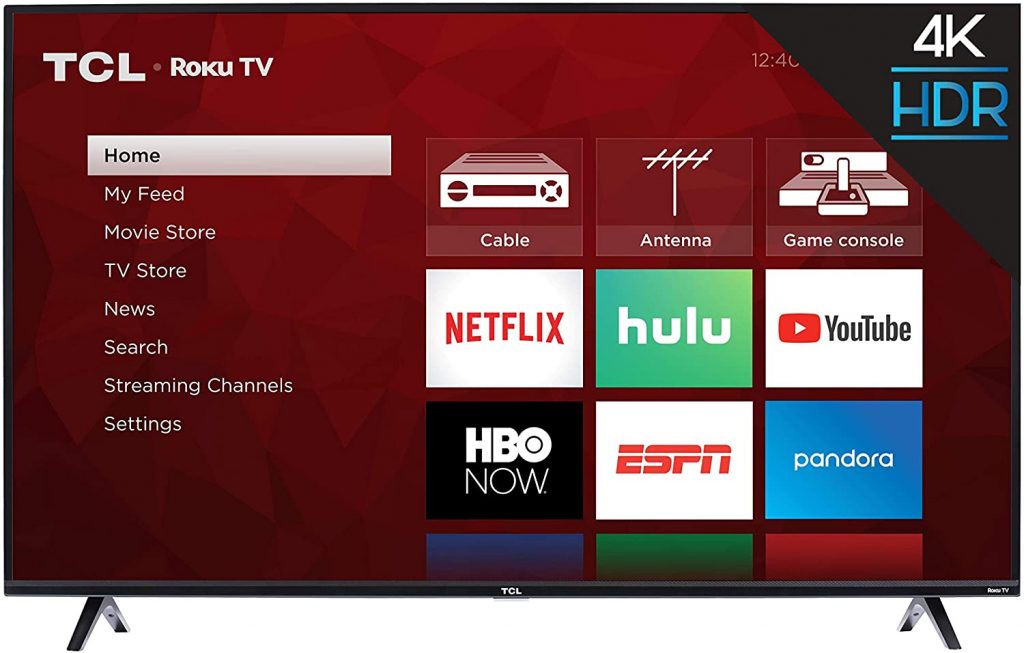 Roku TVs are the smart product of Roku manufactured by TCL and Hisense. It was launched in the second half of 2014. The device runs on the same OS as the streaming devices – Roku OS. It is a standalone device on which you can Roku channels and games from the Roku Channel Store. The device is similar to Android TVs but runs with Roku OS.
After the launch, they introduced a lot of different variants with different feature sets. As of now, Roku TV is only available in two variants, TCL Roku Smart TVs and Hisense Roku TVs.
Features of Roku TV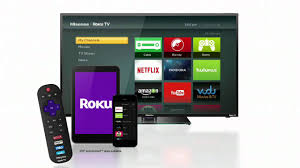 You can control the Roku TV with the smartphone app – Roku. The app is available for both Android and iOS smartphones.
The TV has a Private Listening feature. With the feature, you can hear what is going on right now on your TV from the smartphone app.
On the TV, there is the My Feed section, where you can add movies and series. When you add an upcoming movie or series, it will notify you when the content is available on streaming platforms. Other than this, it will also update you about the Price drop or special offers.
All the software updates are automatically updated and the only thing you need to provide is a stable internet connection.
You can install both standalone streaming apps (Netflix, Amazon Prime Video) and cable TV streaming apps (HBO GO, CBS).
On the TV, you will get updates about the live and on-demand contents. It will notify you when your favorite program is going to air.
You can choose to pause while watching live TV shows.
Specifications
Roku TVs are broadly classified into two types. Roku TV HD and Roku TV 4K. Under those two devices, a lot of variants are available like 4-series TCL Roku TVs, 5-series TCL Roku TVs, 6-series TCL Roku TVs, 4K UHD Hisense Roku TVs, and more. Each TV has its own specifications like HD, 4K Ultra HD, HDR, and Dolby Vision. In the below table, we listed only the common aspects of all the Roku TVs.
| | | |
| --- | --- | --- |
| | Roku TV HD | Roku TV 4K |
| HDMI Ports | 3 Nos. | 4 Nos. |
| 1080p HD support | Yes | Yes |
| 4K Ultra HD up to 60 fps | No | Yes |
| Quad-core Processor | No | Yes |
| 802.11 b/g/n dual-band MIMO (Multi Input Multi Output) | Yes | Yes |
| 802.11ac dual-band MIMO | No | Varies with brand |
| Ethernet Port | No | Varies with brand |
| USB Port | Yes | Yes |
| Optical Digital Audio Output | Yes | Yes |
| Voice Search via Roku Remote | No | Only in 4K TCL Roku TV (UP130) |
| Remote Finder | No | Only in 4K TCL Roku TV (UP130) |
| Point anywhere remote | No | Only in 4K TCL Roku TV (UP130) |
| Remote with headphone jack (Private Listening) | No | Only in 4K TCL Roku TV (UP130) |
| Dolby Audio and DTS pass through via HDMI | Yes | Yes |
| Dolby Audio decode via HDMI and optical | Yes | Yes |
| Channel Shortcut buttons | Yes | Yes |
| Roku Search | Yes | Yes |
| Roku personalized feed | Yes | Yes |
| Hotel & Dorm connect | Varies with brand | Yes |
| Control over Roku smartphone app | Yes | Yes |
| Voice Search over smartphone app | Yes | Yes |
| Private Listening over smartphone app | Yes | Yes |
| Built-in Cast feature | Yes | Yes |
| Netflix profiles | Yes | Yes |
| Screen Mirroring | Varies with device | Yes |
| Pause live video | Yes | Yes |
Setup
The setup process required for Roku TV is the same as the process required for other Roku streaming devices. Insert the batteries in the remote control and turn on the TV. You don't have to pair Roku remote and can start using it without any activation process just like you do on any conventional television. In the setup process, you will choose the language, connect the TV to a wireless or wired internet connection, and link your Roku account.
After the setup process is complete, you can install streaming Roku channels, apps, games, and much more just like you do on Roku streaming devices.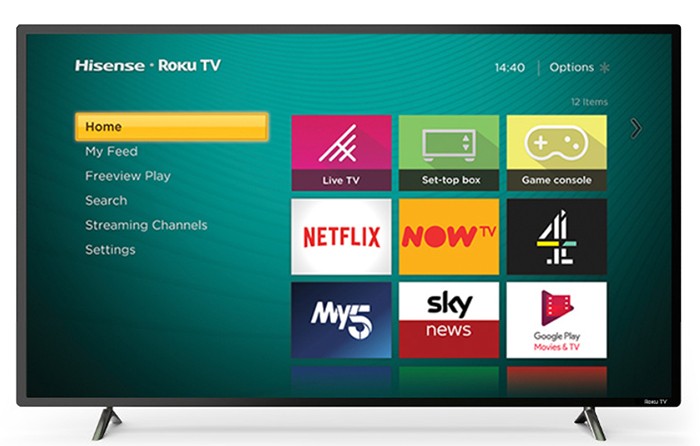 Remote
As we mentioned above, Roku TV has its own remote. You can also control the TV using the smartphone app that is available on the Play Store and the App Store. The remote in the app has the standard layout but completely different from the Roku streaming device's remote. The actual remote is similar to the conventional TV remote with volume controls, channel up & down, num keys, play/pause button, and more.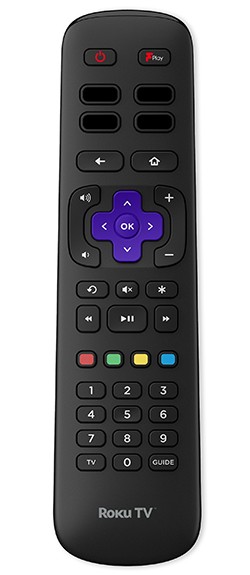 If you use the smartphone remote app, you can control the TV with voice commands.
Other Devices Connectivity
Roku TV is the same as other conventional TVs. You can connect other external devices like audio/video receivers (AVR), soundbars, and DVD players. You can also connect set-top boxes too. By connecting set-top boxes, you can watch all the channels through the cable TV provider. For this, you don't need an internet connection.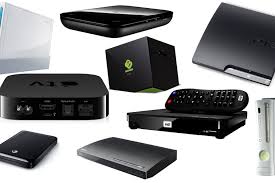 Roku TV has ports for HDMI input, audio/video input, optical output (S/PDIF), and a built-in ATSC (Advanced Television Systems Committee) tuner to access digital television channels.
Price
The device has prices according to the brand and the type. The price starts from $230, TCL 43-inch 4K variant is the cheapest device as of now. The price you pay for the Roku TV is a one-time fee and further you only need to pay for the subscriptions you buy either channels or shows.
These are the common things that you need to know about Roku TVs. If you are planning to buy the device, look for the specifics like brand, features, and, price. If you want to know anything about the specific Roku TV, tell us in the comments section.
Roku TV Users
Roku TV is an apt choice for those people who don't have a television at their home. It can bring you a lot of advantages like connectivity over set-top boxes and can be used as a smart TV. If you already have a TV in your home, Roku streaming devices like Roku Express or Roku Premiere is the best choice for you.
Having Roku TV is like owning a stationary smartphone. You can install apps, games, TV channels, browse through the internet, watch YouTube videos, and much more. It can be your second smartphone.
Leave your thoughts about the article in the comments below. Stay connected on our social media pages, Facebook and Twitter.
Was this article helpful?