Key Highlights
Activate Univision: Launch Univision → Sign In (Using TV provider) → Note the activate code → Activation page → Enter the code → Sign In → Activate → Stream.
Univision is one of the most popular American Spanish TV channels in the United States. Univision stream more content in various categories than its competitors, such as Telemundo, Azteca America, Estrella TV, and UniMass. Some popular Spanish TV shows on Univision are Primer Impacto, Eva Luna, La Rosa de Guadalupe, El Gordo Y La Flaca, Noticiero Univision, Despierta America, Noticiero Univision: Fin De Semana, and much more. Unlike other television networks, you don't need to create an account on Univision to watch the content. You must need a cable TV provider subscription to stream the content. Moreover, you must activate Univision on your device to access the platform. The best part of the platform is that you can also access UniMas and TUDN if it is included in the cable package.
How to Activate Univision on Your Streaming Devices
[1] Install the Univision app from the respective app store on your device (Roku/AppleTV/Firestick).
[2] After installing, launch the app and select Sign In (top-right).
[3] The 6-digit activation code will be displayed on your TV screen. Note down the activation code.
[4] Now, open the browser on your PC or smartphone and go to the activation site tv.univision.com/devicereg.
[5] Enter the given code in the box and choose the desired TV provider from the list.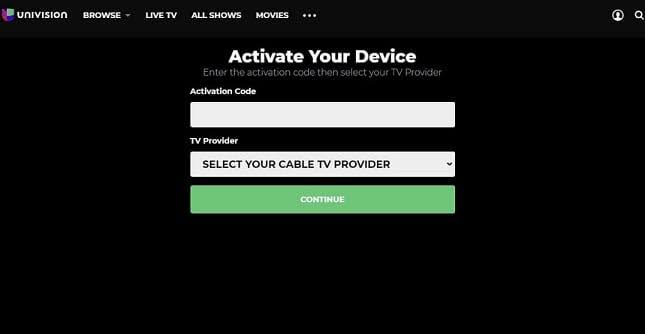 The TV Providers Support Streaming Univision are
Dish
Verizon
DirecTV
Xfinity
Spectrum
Optimum
AT&T U-Verse
COX
[6] Click Continue and Sign in to the account using the cable TV provider credentials.
[7] That's it. The app gets activated and will refresh on your device. Finally, you can start streaming your favorite content.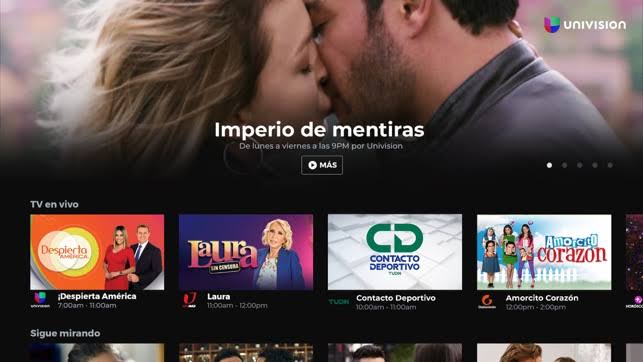 Why is Univision Not Working on My Device
Sometimes, Univision may stop working due to certain issues. To fix it, you can follow the troubleshooting methods.
Check the internet speed. If it is slow, restart the router and fix it.
Restart the app and your device if it keeps crashing on your device.
Update the app and device to the latest version if it is incompatible.
Uninstall and reinstall the app again on your device.
Frequently Asked Questions
1. How much is Univision Now?
Univision Now costs $10.99/mon. By subscribing, you can stream the content of Unimas and Univision and entire seasons of classic novels on-demand, etc.
2. Does Univision have an app?
Yes. Univision is available as an application, and you can install it on your smartphone and streaming devices.
3. How can I watch Univision now for free?
To watch Univision for free, you need a cable TV provider or a streaming platform subscription.
Was this article helpful?