ViX Plus or Vix+ is a subscription-based streaming service that offers a 7-day free trial to all new subscribers. The platform has the largest Spanish-language content to watch on different devices. After getting the free trial, you can watch 10,000 hours of media content, including 70 original top movies, TV shows, and others.
One can access the free trial by signing up on the official site or adding the Vix Plus channel to an existing Prime Video subscription.
How to Avail ViX Plus Free Trial Directly on the Website
[1] Visit the ViX+ website (https://vixplus.com/) on a browser.
[2] Next, sign-up for ViX+ by clicking the Subscribe Now button at the top right corner.

[3] On the next page, scroll down and check the features offered by ViX+.
[4] Click the Subscribe Now button to proceed further.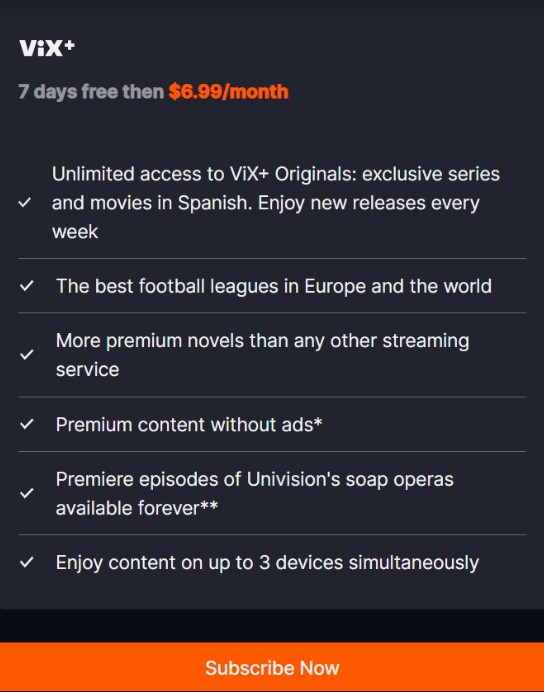 [5] After that, enter your email address and password before agreeing to the terms and conditions. Then, click Continue.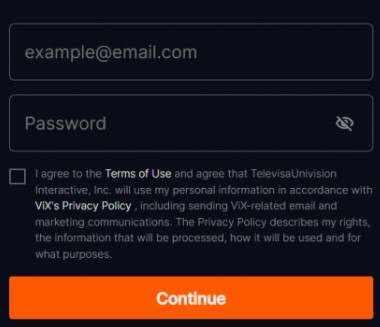 [6] Finally, choose your payment method and enter your credit card details. Then, click Accept and Pay to complete the payment process.
[7] Now, you can watch the content directly on the website or by installing the app on the supported devices.
SMARTPHONES
SMART TVs
STREAMING DEVICES
Android
iPhone
iPad
Amazon Fire Tablet
Android TVs
Samsung Smart TV
Amazon Fire TV
Apple TV
Amazon Firestick
Roku
Chromecast

How to Get ViX Free Trial With Prime Video
If you're an Amazon Prime Video member, you can get a 7-day free trial with ViX+ along with a 30-day free trial for Prime Video. After that, you should pay Prime Video for $14.99/month and ViX+ for $6.99/month to continue the plan.
[1] Open a web browser of your choice and visit the Prime Video website.
[2] On the Prime Video benefit page, click the Start Your Free Trials button.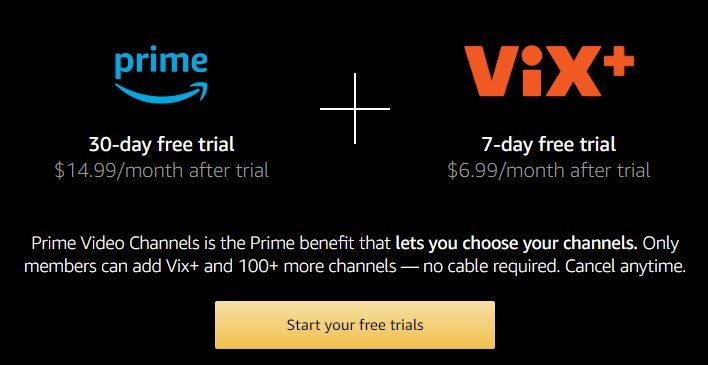 [3] Now, sign in with your Amazon account by providing the necessary credentials.
[4] After that, enter your credit or debit card details in the required field to get ViX Plus free trial.

How to Utilize ViX Plus Free for a Year
Fortunately, if you're an active T-Mobile or Sprint customer, you can activate the ViX Plus account by providing your phone number to utilize ViX+ free for 1 year in the US.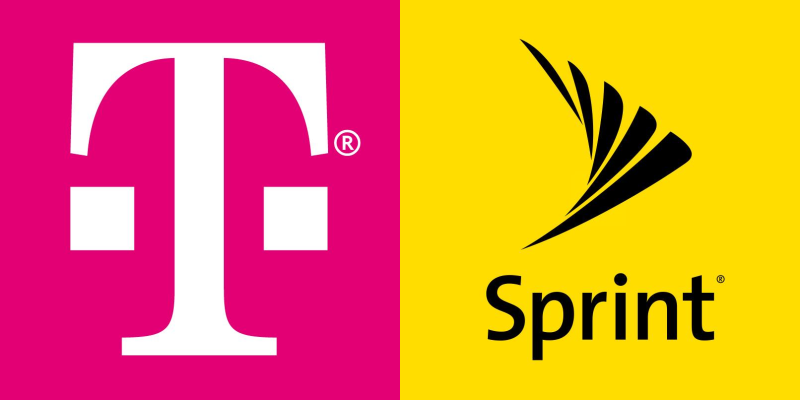 Eligible Customers (Only Postpaid) – Home Internet customers (T-Mobile for Business w/SSN customers) and Metro by T-Mobile customers.
Ineligible Customers – Prepaid T-Mobile customers, postpaid plans (Essentials, Simple Choice, and others), business accounts that are more than 12 voice lines, mobile internet accounts, and government accounts.
If you're an eligible customer, you can proceed with the below algorithm to get ViX+ for 1 year:
[1] Visit T-Mobile's promotion website from a web browser.
[2] From the promotion page, scroll down and enter your T-Mobile or Sprint phone number in the required field and click the Continue button to log in with your ID.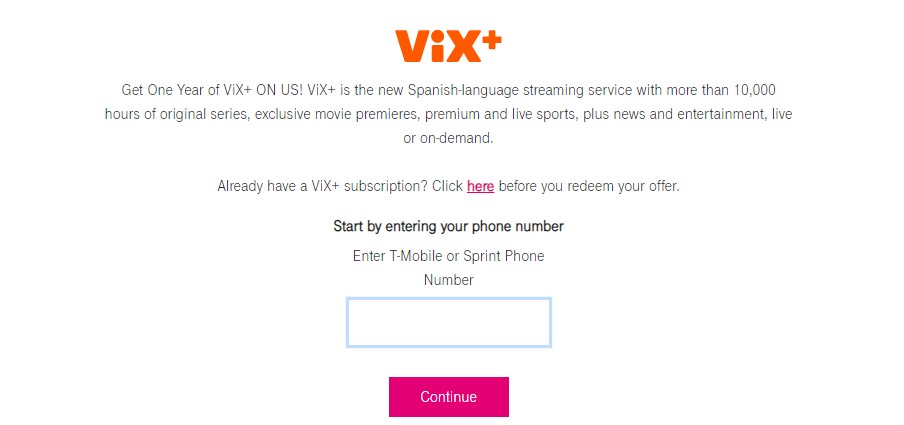 [3] Read the terms and conditions, input your sensitive information, and click Submit.
[4] After successful submission, you'll be provided with a link to redirect to ViX+ to enjoy all the content free for a year.
How to Cancel ViX Plus Free Trial & Subscription
If you aren't interested in ViX Plus after utilizing the free trial, you can cancel the subscription plan by visiting the official website or using your device's app store before the trial period ends.
Using Website
[1] Visit the ViX+ website and log in to your account.
[2] After that, select your profile and click My Account.
[3] Under My Account, select the Cancel option to terminate your Vix+ subscription.
Using Smartphone
If you subscribed to ViX+ premium via the smartphone app, you have to access the respective app store to cancel the subscription.
[1] Turn on your Android/iPhone and open the device's app store
[2] After that, proceed with the following to cancel your Vix+ subscription.
Frequently Asked Questions
1. Does ViX plus offer English content?
No. ViX+ offers only Spanish-language content over the US with the coverage of movies, TV shows, and other content.
Was this article helpful?