So, you are among those 35 million people who still love playing Solitaire despite the popularity of many other games? Solitaire has a strong history dating back to the 17th century. Even the modern form of Solitaire has been around for 3 decades since Microsoft introduced it in Windows 3.0 and then released various variations of this brainy game that made it the best pass time activity of many during the PC era.
After 3 decades, it is still going strong. One of the reasons for its continued popularity is the introduction of different variations of Solitaire on online sites and apps. With apps, you can download the game and play as many variations as you can – even offline. No subscription, no registration! But with so many available options, finding the best apps to gain the ultimate experience is hard. So, we have made things easier.
Here is a curated list of Solitaire apps that are a must-try: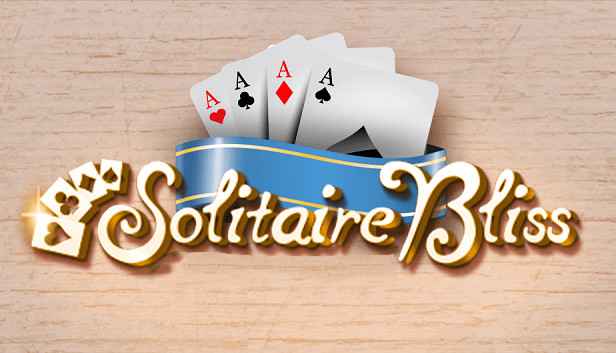 Solitaire Bliss is really bliss for Solitaire lovers, a haven where you can find 36 games, including FreeCell, Klondike, Spider, etc. There are around 500 variations of Solitaire now in the world, but even 36 variations are enough to keep you hooked. Once you download it in an app form, then you don't have to worry about killing time because this app will always be ready to entertain you.
Besides many variations, the app has many features to make the game more interesting and thrilling. The best thing? You can give a touch of customization by selecting the background and deck design of your choice. In other words, you can create a Solitaire haven of your own. Not to forget its solvable-only game mode that's perfect for beginners who want to first understand the gameplay without getting blown out by losing the game.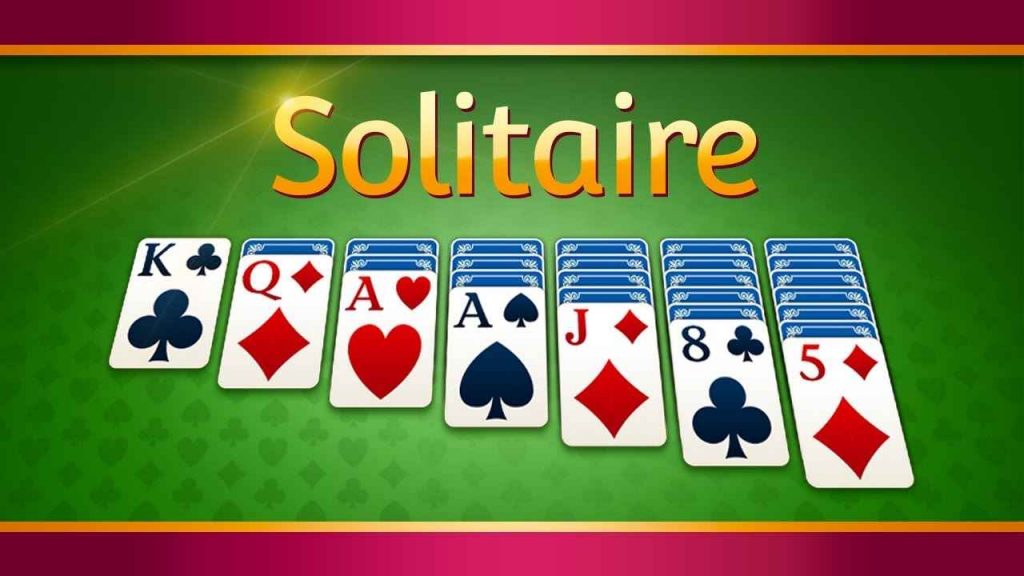 TripleDot Studios Limited owns TripleDot Solitaire. You can easily download this app free from Google Play and dive into the divine world of many Solitaire variations. TripleDot Studios Limited offers many other classic games in the app form, including Sudoku, Blackjack, and Word Hop, but Solitaire remains one of their favorite game apps. You can play it offline and online without worrying about an internet connection. This freedom from internet availability helps you enjoy Solitaire games anywhere and anytime.
Its app version is available on Android as well as iOS to let everyone enjoy this classic game. With amazing animations, beautiful graphics, and fun features, this app is one of the go-to options for card lovers. Turn on IQ testing mode, customize the whole game, enjoy unlimited undo options and hints, and switch to random or winnable solitaire decks according to your mood. You can use this app for hours and will never get bored.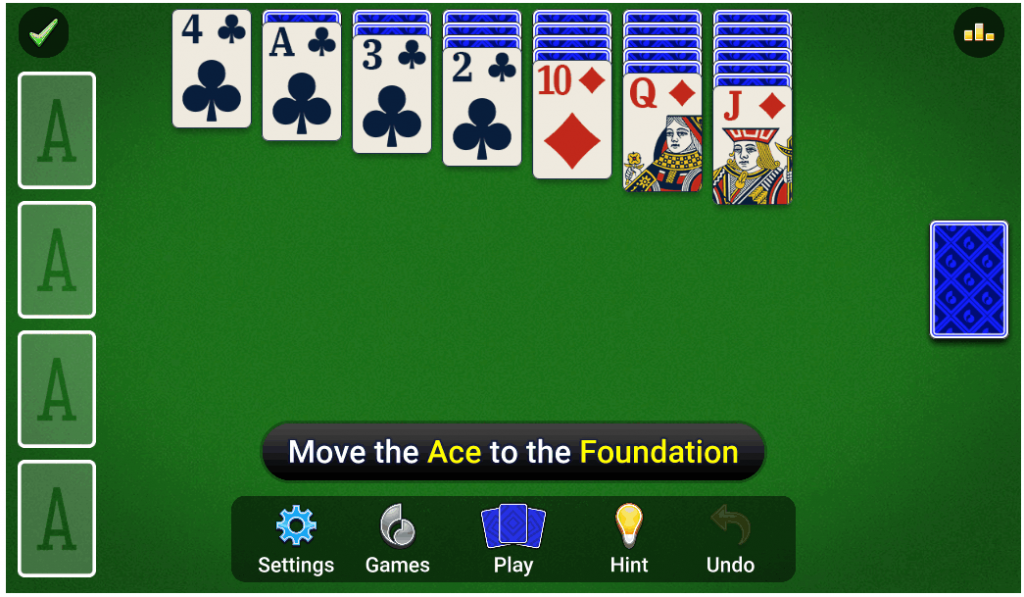 With a rating of 4.7, this is another free Solitaire app that is ready to entertain you without charging anything in return. You can definitely say that this is one of the best iPhone games as it is available on the App Store, Google Play, and Amazon Appstore, depending on your type of phone. It means this app is available for all mobile users. Just go to the store, search for the game, and download it. That's it! No registration and no money.
You can explore different Solitaire games, from Spider, Pyramid, Castle, Addition, Spider Go, Yukon Russia, to Monopoly; you will find it hard to decide which one is your favorite. Like TripleDot, you can play Daily Challenges; in fact, they proudly call themselves the original makers of Solitaire with daily challenges. So, no doubt their daily challenges are really interesting and fun to play. If you want to play Solitaire without being alone, then this app is what you want because you can challenge your friends and random players through this app to take your fighting spirit to the next level.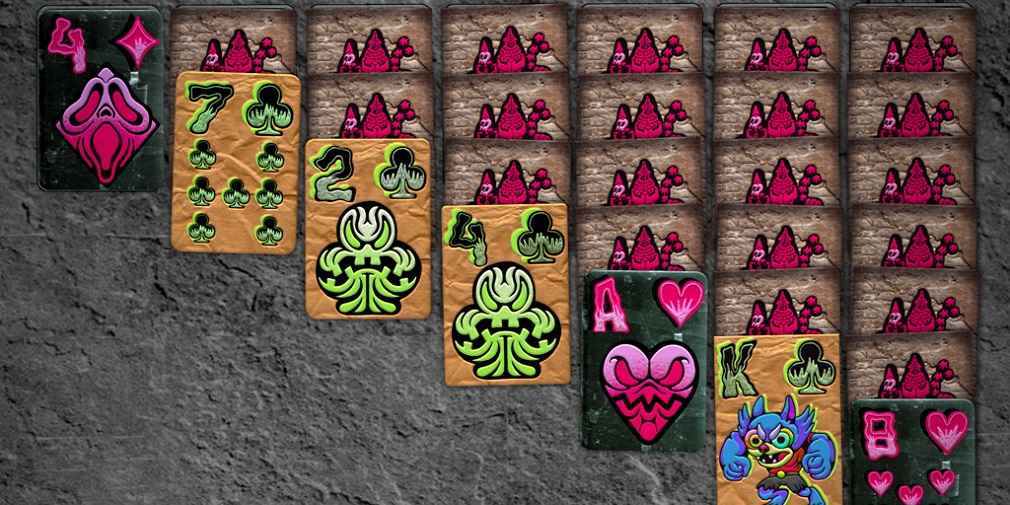 Flick Solitaire is the kind of Solitaire you would have never experienced before. If you want to experience what Solitaire should be like in 2022, then Flick Solitaire is the right place to get a taste of it. Flick Solitaire is a uniquely fascinating combination of artists' designed beautiful cards and hypnotic sounds that take you on the next level of experience that is one of its kind. With a rating of 4.7 by 1.5k users on the App Store, there is something in this game that is really worth hooking.
The app's amazing features, significantly card 'Flick' action, give a unique twist to the game because you can actually flick the card across the screen as if you are playing in real life. The new game version has further enhanced the game experience by optimizing memory usage. It has improved memory, saving up to 25%. Moreover, monthly upgrades of this app always bring something new for the users to make gameplay more interesting. Not to forget the beautiful color combination of the game that always lifts up the mood.
This card game platform features several of the games already mentioned. However, Solitaired also offers other classics, such as the popular dice-rolling game Yahtzee and others like TriPeaks Solitaire, FreeCell, and Hearts. Their ease of navigation on both desktop and mobile phones gives them an edge over other Solitaire apps. Create an account where you can keep track of your progress and beat your records.
Conclusion
Solitaire game apps are the best things that have happened to the world of card lovers. These apps have made Solitaire variations a lot more fun and entertaining because you can play them anywhere without spending a single dime. Just free download the app, and a whole new world of Solitaire will unfold for you that has so much to offer that you will love staying in this world for a long time. Every app has its own features and perks, so you can choose them based on your priority and liking.
Once you have a Solitaire app right on your phone, you will not have to worry about spending leisure time. All the Solitaire variations would always be ready to sprinkle some fun in your life. Isn't it too exciting to wait? So, what are you waiting for? Let's download the app and let the fun begin.
Was this article helpful?