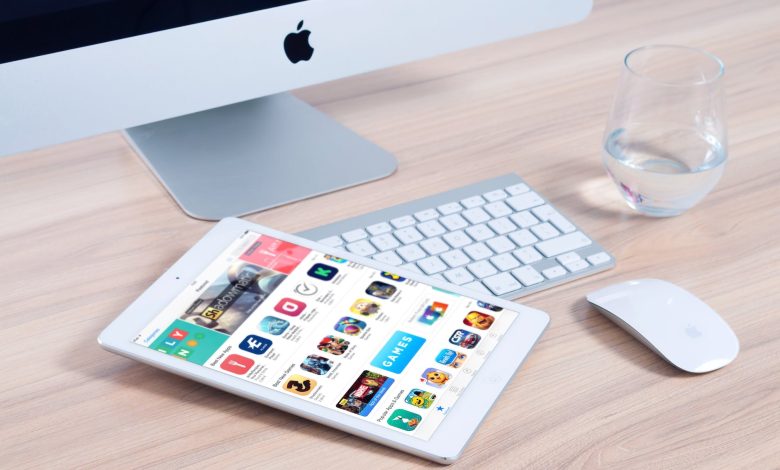 Who doesn't like the idea of shopping from the comfort of their homes? Window-shopping while lying down in bed and scrolling until you find the perfect pick rejuvenates your soul, and you don't feel exhausted or drained. What else does one need in life? We are all constantly looking for comfort, ease, and convenience. And online shopping brings us all that and more.
Thanks to the advancements in technology, we are now able to enjoy such perks without even moving a single muscle. You'll be surprised to know that approximately 2.14 billion people shop online. Customer shopping habits have comprehensively changed since the times of firm in-store shopping. And particularly since the coronavirus pandemic, alternatives like 'buy online, pick up in-store have perfectly blended the two.
Since consumers have been forced to make use of apps for every single thing, from purchasing clothes to buying their groceries as well as medicines, they have become acquainted with the ease of having anything they require brought to their front door. It is safe to say that now there essentially is no stopping the trajectory of famous, useful online shopping.
However, one must also not forget that increased demand implies more apps to research and sort through. Not only have several companies with an online presence created trademarked apps, but you'll be surprised to know that third-party applications are also stuffing the virtual shelves of the popular Google Play and the most in-demand IOS App Store.
In an attempt to assist you in picking out the best from more than 2 million apps available, here is our top five list for online shopping applications for both Android and Apple devices. However, before you go ahead and download the apps mentioned below, make sure you are signed up with an internet provider that offers incredible speeds.
You can't think of downloading and using all these apps smoothly without a stable internet connection. If you are looking for one, then our recommendation would be Spectrum en Español (for Spanish speakers only. Spectrum offers speeds up to 300 Mbps and also saves you from the hassle of contracts and data caps. As soon as you are done signing up with a speedy connection, you can go ahead and use the apps enlisted below without any hindrances.
Amazon
We are sure you must already be aware of Amazon. It is not only the greatest e-commerce platform in this huge industry but is also one of the most easy-to-use, accessible channels. Amazon offers everything you need from clothes, shoes, books, skincare products, makeup, appliances, and a lot more from renowned international sellers.
Shoppers admire Amazon mainly because it is very well-designed and user-friendly. It essentially has incredible customer support, excellent refund regulations, free shipping as well as quick service. In short, Amazon is a one-stop shop for all your requirements and needs.
Etsy
If you are fond of arts and crafts, Etsy is the place for you. This is where all the talented designers and creators compete with each other using their creative instincts. This is the ideal place to be especially if you are searching for customized artistic clothes, presents, and vintage-inspired things.
In a market filled with countless online shopping apps, consumers are constantly searching for unique, distinctive items. They turn to this app for exclusive, personalized handmade, easy-to-use items.
eBay
If you are a thrifty shopper and are always looking for ways to save money, then the good news for you is that eBay is there to make your shopping experience worthwhile. You might find a hardly used signature bag and any item on this amazing online shopping app. You can easily personalize your shopping experience by selecting a price range that perfectly aligns with your budget.
It even enables you to click pictures to look for items as well as a barcode scanner that enlists all these things too. In addition to this, it has a very user-friendly interface which is why a majority of Android app users have this application on their smartphones and tablets.
Chairish
Chairish is a very fun shopping app that enables people to purchase and sell antique, and vintage furniture, home décor, art, etc. A group of friends in San Francisco created this app in the year 2013.
The best part about Chairish is its 'view in your space' quality that assists consumers in making their purchasing decisions. Customers can also effectively communicate with sellers and get themselves great deals.
Rent the Runway
Rent the Runway is an application for all those people who love renting expensive, luxurious, costly items. Two experts named Jennifer Fleiss and Jennifer Hyman created it in November 2009. The users of this app have the option of renting clothes for four whole days with a backup size also included.
The best part about this app is the unlimited access and free shipping. These features attract users who then also end up recommending the app to others. Using this app, users can look for the latest styles as well as fashion designers that can help them rent the items according to their requirements.
Final Words
We hope the five shopping apps that we have mentioned in this article will help in making your online shopping experience worthwhile. Download them all and thank us later.
Was this article helpful?