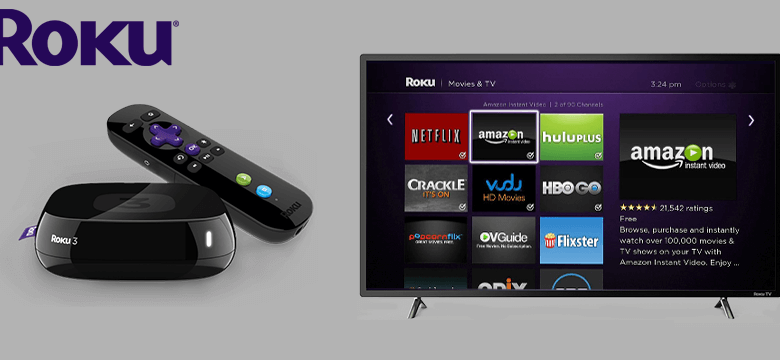 Amazon's Prime Video is one among the renowned internee on-demand service. Millions of people from across the world use it to stream television shows and movies. It is available for multiple devices including Roku and can be used as an alternative to the costliest cable TV subscription. It features the biggest collection of video contents with the ever-updating database. You will definitely experience the best of entertainment with Amazon Prime Video on Roku. It has a wide categorization of listed shows and movies in different languages. The article specifically deals with Amazon Prime on Roku and its installation procedure along with features.
Features of Amazon Prime
Besides streaming videos, you can download them for offline access
Amazon Prime supports streaming Amazon Prime originals like Made in Heaven, The Family Man, Inside Edge, etc.
It supports a larger number of regional contents in different languages.
Get Prime Video recommendations based on your watch history
You can choose rent or purchase options to watch videos online.
Amazon Prime is accessible in various countries including US, UK, Canada, Australia, and many more.
How to Install Amazon Prime on Roku
Amazon Prime is a standalone service for Roku devices. So, its installation is quite straightforward. To get Prime on Roku, you may follow any of the methods given beneath.
Method 1: Install Amazon Prime on Roku using Roku Channel Store
Amazon Prime is available on Roku Channel Store. To get it, carry out the steps as given.
(1). Power on the Roku TV or Roku player connected smart TV.
(2). Press the Home button on the Roku TV remote.
(3). Select Streaming Channels from the left pane.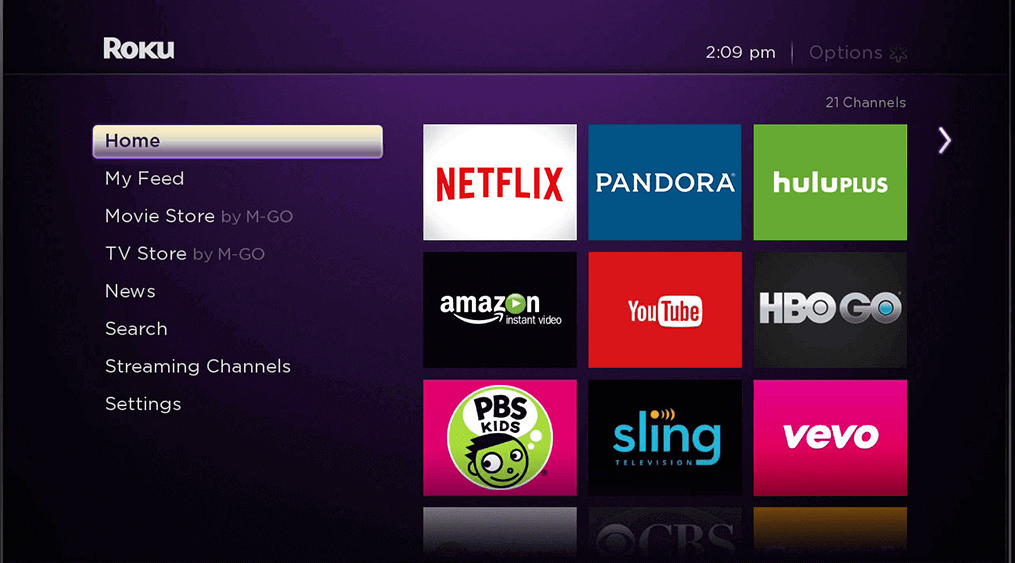 (4). Now highlight and select Search Channels option.
(5). Type app name using the on-screen keys and look for Prime Video.
Note: You can alternatively scroll down until you find Prime Video.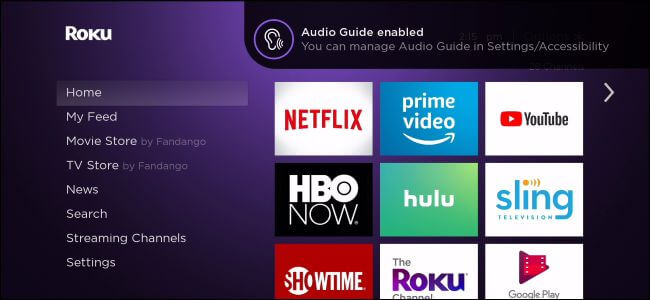 (6). Choose Add Channel option using the arrow keys on the Roku TV remote.
(7). Wait for its download to complete. Once it is done, launch Prime Video and then log into to your account.
Method 2: Install Amazon Prime on Roku using Roku Mobile App
If in case you have Roku Mobile app on your Android/iOS device, then Amazon Prime can be installed within seconds. Here is the procedure.
Pre-Requisite:
Connect Roku TV and smartphone to the same WiFi
Use the same Roku account on your phone and Roku TV
(1). Go to the Apps section of your smartphone and launch Roku Mobile app.
(2). Select Channels menu available at the bottom of the screen.
(3). Now, press Channel Store option and search for Amazon Prime.
(4). Choose Amazon Prime from the search result.
(5). At last, click the Add Channel option. With this, Roku TV will show the Amazon Prime app.
How to Activate Amazon Prime on Roku?
Activating Amazon Prime on Roku TV is indeed necessary irrespective of the method you used to install Prime Video.
(1). Open and launch Amazon Prime channel on Roku TV.
(2). Select Sign in option and enter your Prime Video login details.
(3). Make a note of the activation code shown on the Roku TV.
(4). Open the browser on PC, and visit https://primevideo.com/ontv/devices
(5). Provide Amazon Prime Video account details like email and password.
(6). Enter the activation code. Now Prime Video screen on Roku TV will refresh automatically and you can start streaming it.
Is it Possible to Add Amazon Prime as a Private Channel?
Earlier, there were options to add Amazon prime as a private channel with the help of code. After the addition of Amazon Prime in the Roku Channel Store, there is no need to search for the Amazon Prime Channel Code.
Amazon Prime Channel on Roku is not Working
If the Amazon Prime Channel on your Roku is not working properly, try these fixes:
Make sure that your Roku is connected to the internet connection
Clear cache on your Roku
Restart your Roku
Uninstall and reinstall the Amazon Prime channel
Our Two Cent
Amazon Prime is the go-to-choice of millions of users to stream the latest tv shows and Amazon exclusives. There are an infinite collection of contents available and you can browse or search for your favourite titles for binge-watching. It offers 30-days free trial and after that, you shall buy it at $8.99/month. If you face any issues like Amazon Prime Video not working on Roku, try restarting your Roku device and try the process once again.
Comment us your experience with Amazon Prime on Roku TV. For more updates, you shall follow us on Twitter and Facebook page.
Was this article helpful?