Roku is a great option to stream your favourite media on TV. With the help of standard internet connection, you can watch all sort of contents on Netflix, Prime Video, Hulu, Youtube TV, Sling TV and more. If you're having trouble with your Roku device, there are two ways to overcome that:
Restart your Roku
Factory reset Roku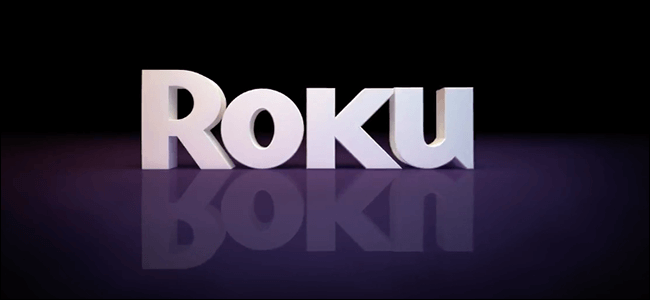 How to Restart your Roku?
Step 1: Navigate to the System menu.
Step 2: Select System Restart.
Step 3: Select Restart.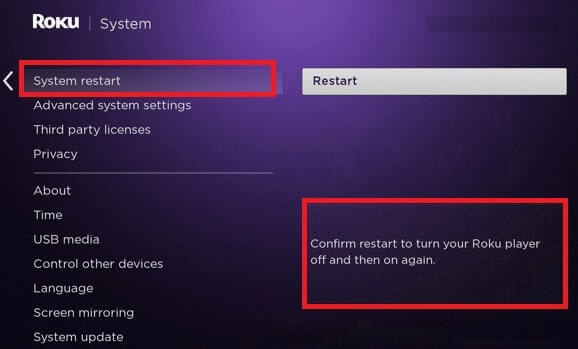 Step 4: Your Roku will restart automatically.
Restart is the simplest way to clear the basic issues on your Roku. If the restart method hasn't cleared the issue, you can go for the reset methods.
How to Reset any Roku device?
There are two ways to reset your Roku devices. When you have problems with the apps on your Roku device, you can go for soft reset method. If it doesn't work, access the hard reset method. We will discuss the steps for both methods:
Soft reset using inbuilt settings
Hard reset using the reset button
Steps to Soft Reset Roku using inbuilt settings
Step 1: Click the Home button on your Roku remote.
Step 2: Navigate to the Settings menu.
Step 3: Scroll and select System.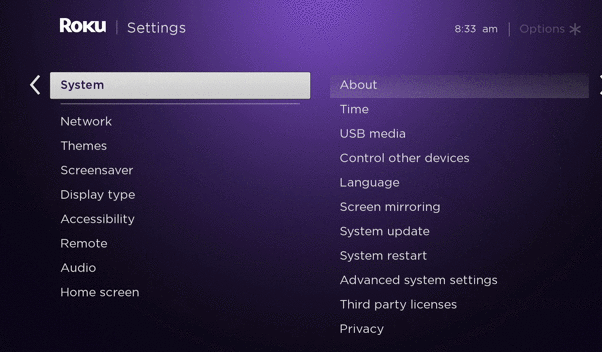 Step 4: Again, scroll down and click Advanced System Settings.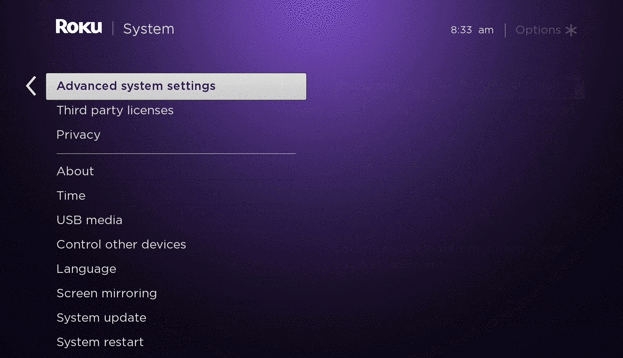 Step 5: Select Factory reset.
Step 6: Enter your Roku pin (if enabled) and click OK.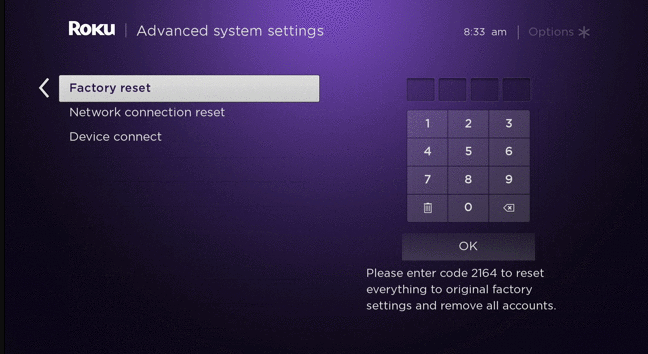 That's it. Your Roku device will be restarted to the factory default settings. Upon reset, you need to follow the steps that you used to set up the Roku device.
Steps to Hard Reset Roku
If your Roku device has frozen or if the above method doesn't seem to be working correctly, you can use the reset button on the device for force/hard reset the device.
Step 1: Press and hold the reset button for nearly 20 seconds.
Note: Some Roku devices requires paperclip to press the reset button.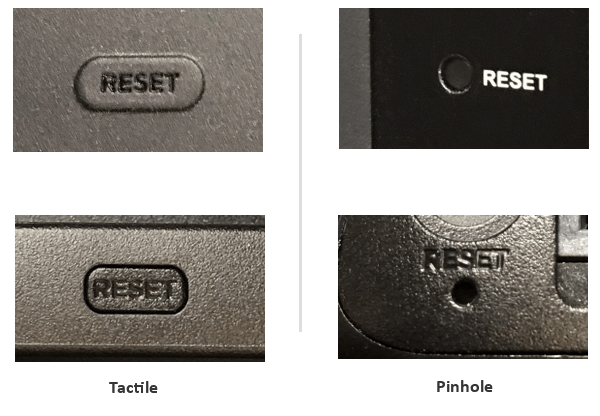 Step 2: Release the button when the power indicator light on your Roku device blinks rapidly.
Our Opinion
The factory reset is also recommended when you want to sell or gift your Roku to someone. Along with erasing your personal preferences, it also unlinks your device from your Roku account.
Do you want to share anything about the article? Feel free to mention it in the comments section. Follow us on Facebook and Twitter for regular updates.
Was this article helpful?