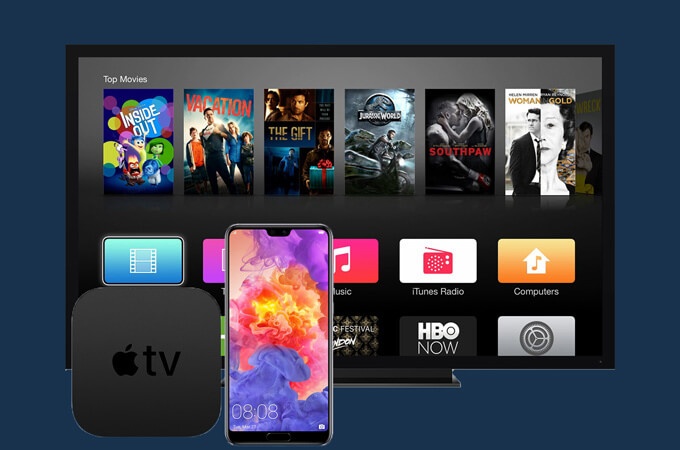 Everyone knows Apple TV is a popular streaming device that comes with its remote control. If you're an iPhone user, you will have the additional advantage of controlling the device right from the smartphone. Earlier, Apple has offered a dedicated remote app to control the Apple TV device from iPhone. With the iOS 12 update, Apple has removed the app from the store and integrated the feature within the device control center. Unfortunately, Android users don't have this official support to control the Apple TV streaming device from their smartphone. However, several third-party Apple TV remote apps are available on the Google Play Store to control Apple TV from an Android device. To make your job easier, we have picked the top seven remote apps and listed in this guide.
Best Apple TV Remote Apps for Android
Here are the Android compatible and easy to use Apple TV remote apps which functions similar to the original remote controller.
AnyMote
Unified TV
SURE
AIR Remote
TV (Apple) Remote Control
Peel Smart Remote
Cider TV for Apple TV
AnyMote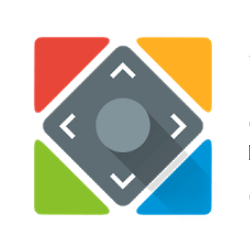 AnyMote is a universal remote app used to control almost all smart TV models, including Apple TV. It is a free app to install and use on all Android devices. It comes with easy to use interface along with endless customization options. Moreover, it has a built-in IR blaster support to operate your Apple TV through WiFi. AnyMote is compatible with the devices that come with IR blaster support. It offers both free and pro version ($6.99). Purchasing the premium version will let you unlock the advanced features.
Unified TV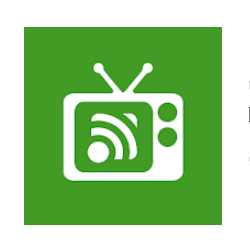 Unified TV on Android comes with an amazing interface to control all kinds of media players, including Apple TV. It seems to be a simple remote app and provides a smoother navigation experience. Unified TV remote app is not available for free. At the same time, it is not an expensive one to purchase. It offers 80+ remote controls, so you can add remotes based on your needs. Unified TV seems to be a reliable remote app that automatically detects the IR devices around you. Additionally, it allows you to customize your actions with widgets.
SURE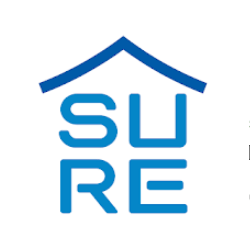 SURE is a trustworthy app to control your home entertainment devices effectively. You can easily control and access several devices, including Apple TV. It was built with an intuitive interface that features voice support to control your media player. The application works properly on Android devices, which are equipped with an IR blaster. Simply, it is an all in one remote app with high-security encryption. It is available on both free and paid versions.
AIR Remote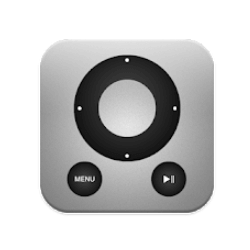 AIR Remote is the perfect Android remote app to control your Apple TV. It never asks you to jailbreak your Apple TV to control it. It is available for all android phones, which comes with built-in infrared blaster support. The free version AIR remote comes with all the necessary functions to control media players. To get ad-free service, you need to unlock the premium package. You can easily sync the app with your Apple TV. It provides a simple user interface by displaying all the controls on the main screen.
TV (Apple) Remote Control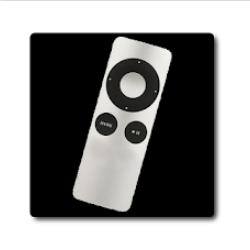 TV (Apple) Remote Control is a pretty good and easy to use remote app comes with infrared blaster support. Apart from the title, the application has a connection or affiliation with Apple. It is a handy option to control your Apple TV when you have lost the original one. It is really a well designed professional remote app to use without any fee, but with some pop-ups. Apart from Apple TV, you can also control other media players effortlessly.
Peel Smart Remote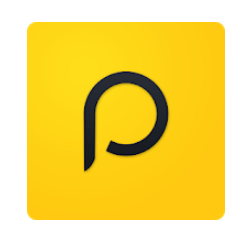 Peel Smart Remote is one of the highly-rated Smart TV remote apps to control your Apple TV streaming device. It is a user-friendly app to control all your home electronic devices right from your smartphone. In addition to remote functions, it features the ability to cast your mobile screen to Apple TV. You just need to connect both devices to the same network for casting. Regular updates will be pushed to the app for improvements and to fix the general bugs.
Cider TV for Apple TV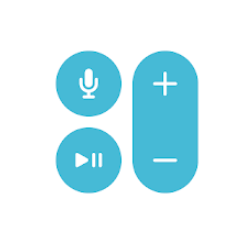 Cider TV is the perfect app to replace the actual Apple TV remote. You can install this app directly from Google Play Store on Android. It has all the desirable elements to deliver a smooth experience while controlling your Apple TV. The application is very easy to set up and use with Apple TV. You can purchase the premium version to unlock features like ad-free support, control multiple devices, and more. With the free version, you can control only one device, and it also displays limited ads.
These are the perfect remote apps to control your Apple TV from an Android device without the actual remote controller. Download the one that you prefer and set up with your device for future access. You can also mention the remote app that we missed in this guide.
Pin our social media profiles (Facebook and Twitter) to get the latest updates and tutorials.
Was this article helpful?