Keynote is the best app to create a presentation on Apple devices. The app is available for all Apple devices like iPhone, iPad, Mac, and Apple Watch. With Keynote on Apple Watch, you can control your presentation with your watch. Using your Apple Watch, you can start, pause, or move to the next slide without any fuss. Learn how to control your presentations with your Apple Watch.
Things you need to Control Keynote on Apple Watch
To control your Keynote presentations on your watch, you need to set some settings right.

If you don't have the Keynote app installed on your watch, open the My Watch app on your iPhone. Select the Keynote app and turn on the toggle Show App on Apple Watch.
After the installation, change your Apple Watch settings to get the best experience on Keynote.
On your Apple Watch, go to Settings –> General –> Wake Screen –> Turn on Wake Screen on Wrist Raise.
Change the Resume To setting to Previous Activity.
Control Keynote with Apple Watch
If you are ready with your Keynote Presentation, do the following steps to control the presentation.
(1) Open the Keynote application on your Apple Watch,
(2) Click the Play button (►) to start the presentation.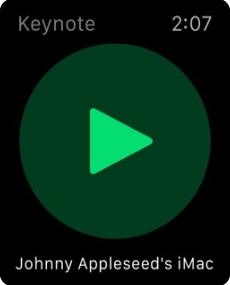 (3) To move to the next slide, click the Next button (⏭️).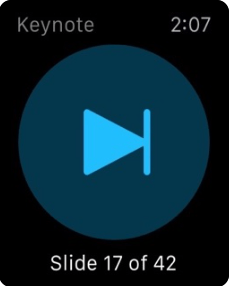 (4) If you finished your presentation, firmly press the watch face and tap on the Exit button (x).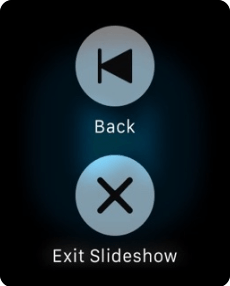 Keynote Limitations
Though the Keynote app is available, there are some limitations to it.
At first, you need to open your Keynote presentation on your iPhone.
You can control your Keynote presentation only if your iPhone is connected to other display devices by Airplay or USB cable.
There should be no devices connected or paired with the Keynote for iOS app.
You can use your watch to control other devices like Mac or iPad if the Keynote for iOS app is open to the Keynote Remote screen.
These are things you need to know to control the Keynote presentation on Apple Watch. After this, control your presentation right from your Apple Watch don't be over-dependent on your iPhone. If you have any doubts, tell us in the comments section.
Stay connected on your social media profiles, Facebook and Twitter to get more updates.
Was this article helpful?