Technology and apps have simplified a lot of things. One of the advantages it has given the travellers is the compass apps. Such apps are found to be working very well just like the traditional compass and let anyone find the right direction. With this, navigating to different places when in a new place is made simple. Most of the compass apps use the device accelerometer to find the right direction. While iOS has a built-in compass app, Android still lacks it. However, there are a good number of compass apps for Android available on Play Store. Since some of them are fake and not working, we have decided to let you know the real working ones here.
Best Compass Apps for Android
Take a look at the best compass app for Android smartphones and tablets.
Digital Compass by KTW Apps
If you are in search of a smart compass app, then Digital Compass works the best-in-class. It provides precise and accurate direction and related information. Digital Compass lets you find a location while you are involved in any outdoor activities. It works with the accelerator, gyroscope, magnetometer, and gravity of the device. Digital Compass on Android lets you view current location, altitude, magnetic filed, slope angle, current accuracy state, etc. It also shows the available sensor status and adds direction pointer marker.
License: Free & In-App Purchase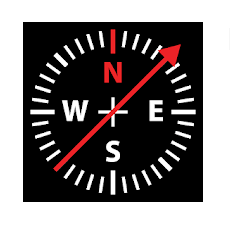 Compass by PixelProse SARL
Get the most accurate direction with Compass by PixelProse SARL on Android. It is a magnetic compass app that can be used on any outdoor activity. This compass app has magnetic declination correction and provides accurate direction in real-time. It will show you the latitude, longitude, sunrise and sunset times, multiple coordination formats, etc. It will show you angles in degrees, you can search for new places by address or name, etc. Compass by PixelProse SARL supports creating multiple lists of all your favourite places. If you doubt its accuracy, then just calibrate the device by flipping and moving at the same time.
License: Free & In-App Purchase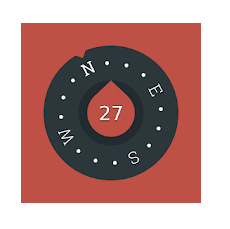 Just a Compass
A simple-to-use yet a feature-rich compass app for Android is Just a Compass. It is available for free and supports retrieving information regarding your current position. Just a Compass on Android is an ad-free tool that supports magnetic and geographic north with magnetic declination. It shows sunrise and sunset time, true altitude above sea level, latitude and longitude in different formats. Furthermore, you can use this compass app to find your current address, sensor accuracy, magnetic field strength, and more.
License: Free & In-App Purchase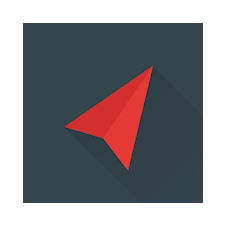 Gyro Compass
Finding the North direction on your Android mobile is easy with Gyro Compass app. It can be used from anywhere in any part of the world. Gyro Compass on Android is an attractive digital compass app to find north and south direction. So, it is useful for those travellers and people ho indulge in outdoor activities. Users can navigate, map and find address using this compass app. It supports both true and magnetic heading while they will take care of variation. It is a vintage-styled compass that includes a slope level meter. You can easily track your path as well as the speed with the compass and odometer. Gyro Compass will let you reach your destination accurately at a faster rate.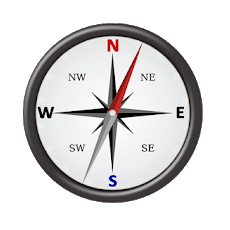 Smart Compass
As the name goes, Smart Compass on Android works smart when you need the right direction. With the embedded magnetic sensors, the users can use it to search bearing. The compass mode of Smart Compass app works on standard, telescope, Google Maps, etc. It can be used to know the true north, vertical line, Azimuth types, coordinate types, and more. Smart Compass features a simple material design and thus anyone can access it with ease. With the pro version, you will get no ads, individual metal detector, GPS location sharing features and more.
License: Free & In-App Purchase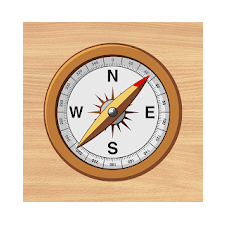 3D Compass Plus
Get 3D Compass Plus, a compass app for Android with augmented reality view. It also features real-time map update and provides GPS information. You can use this tool while travelling and view the augmented reality. Also, 3D Compass Plus shows maps, coordinations, address, time and speed, Users can take screenshots, record video, auto-rotate map and address of the current location. It shows the altitude, speed and true north direction. It is free from ads and supports zooming in and out of the real view.
License: Free & In-App Purchase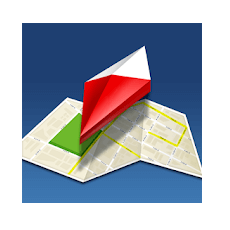 Compass by Fulmine Software
Fulmine Software Compass is a feature-rich compass app available for Android device. It is lightweight and can be accessed as an offline navigation tool. The material design is impressive while the interface is user-friendly. With this Compass app, you will find the direction along with the distance and altitude difference. Users can even mark the current location on the Compass app to navigate to the same place. It will work like a traditional compass when in low internet connectivity. With its status bar, you can access the Compass app while accessing other apps or on the lock screen on Android. Other useful features of this tool include course scale, world direction on eight-wind rose, plus code, etc.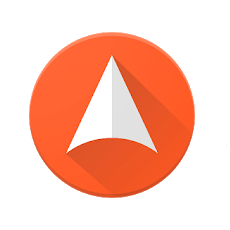 Compass Steel 3D
An ad-free digital compass to use on Android device is Compass Steel 3D. It is yet another best Compass apps for Android that features two heading modes. That is, the True heading mode is based on True north while the Magnetic heading mode is based on the Magnetic north. It is a unique compass app as it is designed to be in marine style. Further, Compass Steel 3D on Android lets you choose from multiple color themes. It features sun as well as moon direction indicators, sunrise and sunset times, and moonrise and moonset times. Compass Steel 3D will self calibrate as you start using it on your Android device.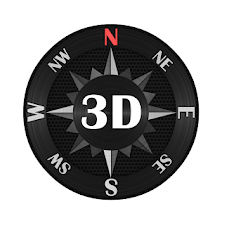 Compass 360 Pro Free
If you are looking for a simple-to-use compass app, then Compass 360 Pro Free is worth your search. It functions more similar to the real compass app on the Android device. Whether you are travelling, camping, hiking or boating, Compass 360 Pro Free is all you need. It has a professional design and shows detailed directions as a decimal bearing. If you want to explain the general directions to others, then use the cardinal bearing of this compass app. With the magnetic and true north, you can take care of variation. The readings will be accurate if you lay this tool flat. It works without an internet connection at no cost.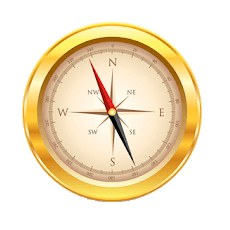 Compass by Gamma Play
One of the best and most precise compass apps available for Android is Compass by Gamma Play. It is the best digital compass app that can be used anywhere to find the direction. This Compass app will guide you navigate in the right path whenever you are camping, hiking, or cycling in an unknown region. You will never get lost and can stay safe on your way if you have Compass by Gamma Play on Android. It is easy-to-use like the real compass in hand. It shows more than the degrees and directions. Get easy and professional navigation by setting the direction just by rotating the bezel.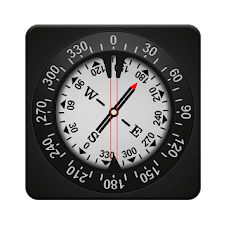 Our Opinion
Having the right compass app installed on an Android phone is a must if you are constantly travelling. Also, it will be useful for those bikers, hikers, boaters, and those who indulge themselves more in outdoor activity. The above apps listed are carefully chosen and tested by our editorial team to ensure accuracy. Ensure you have a strong internet connection to go ahead with the route. These compass apps work fine on any Android smartphones like Mi, Sony, Samsung Galaxy, OnePlus, etc.
Would you mind sharing your favourite compass app on Android in the comments? We are eager to hear it out. Love to read more such articles? Then follow our Facebook and Twitter pages.
Was this article helpful?