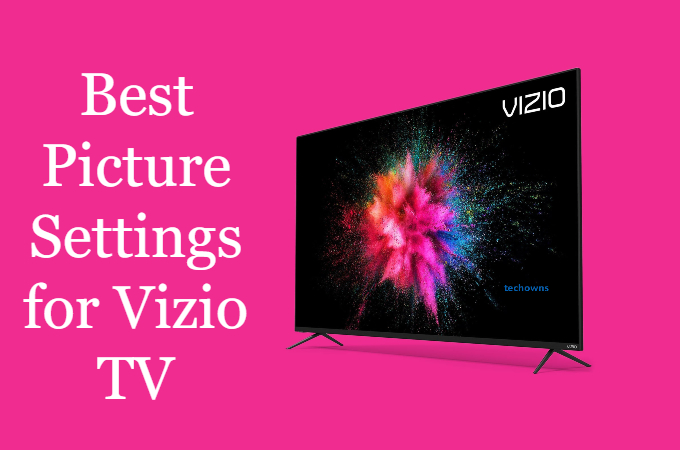 Vizio is one of the smart television manufacturing brands that aims to provide the best home entertainment. It lets you experience the award-winning picture quality. So, you will get more detail, color, and contrast every time you watch TV. There may be times your TV has come with default picture settings or store settings. As a result, the image on the Vizio TV will not look good as you have expected. In such a scenario, you should make changes to the picture settings to optimize them based on your environment. The section will guide you on how to get the best Picture Settings for Vizio TV. In addition to this, you will also get to know some important picture settings in Vizio 4K TV.
Best Picture Settings for Vizio TV
You can set your Vizio TV to the best picture settings to get the best of streaming.
Get Started
If in case of experiencing a problem with the picture quality, you are requested to look at the following things on Vizio TV.
Check if all the connections on the TV are properly connected.
You may try to view programs from different sources like the game console.
Turn off the Vizio TV, unplug it, and press the power button for 5 seconds. Now, plug the TV back in and power on.
A Quick Look at How to Adjust or Set Best Picture Settings on Vizio TV?
Whether you want to set your preferred picture setting or adjust it, you should carry out the steps given below on Vizio TV.
(1). To begin with, press the Menu button on the Vizio TV remote to get the on-screen menu.
(2). Highlight the Picture option using the arrow button and press OK.
(3). On the Picture menu, highlight Picture Mode using the arrow button on the remote.
(4). Use the Left or Right arrow button to change the Picture mode, Brightness, Back-light, Contrast, Color, Tint, etc.
Note: Get back to the Picture Settings menu by pressing the Back button on the remote twice.
If you don't want to go with the Factory Set Picture mode, then set it to Custom to adjust the settings as you need. If you have set it to Custom, then proceed with the steps below to get the best Picture Setting on Vizio TV.
Know the Picture Settings Options
Let us know what do these individual settings mean on a Vizio TV.
Picture Modes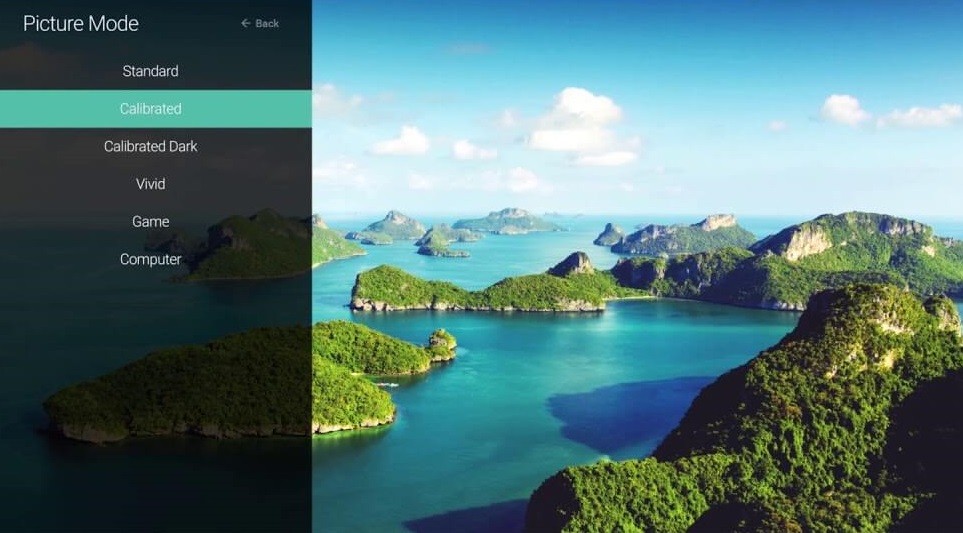 Standard mode – It sets the various picture settings to meet Energy Star requirements.
Calibrated mode – Perfect for watching Vizio TV in a brightly-lit room.
Calibrated Dark mode – Suitable for watching TV in a dark room.
Vivid mode – It sets the picture setting values for a bright and more vivid picture.
Game mode – This delays and optimizes the picture settings to display game console output.
Computer mode – It optimizes the picture settings for displaying the computer output.
More Other Picture Settings
The following options are available under the Picture Settings screen.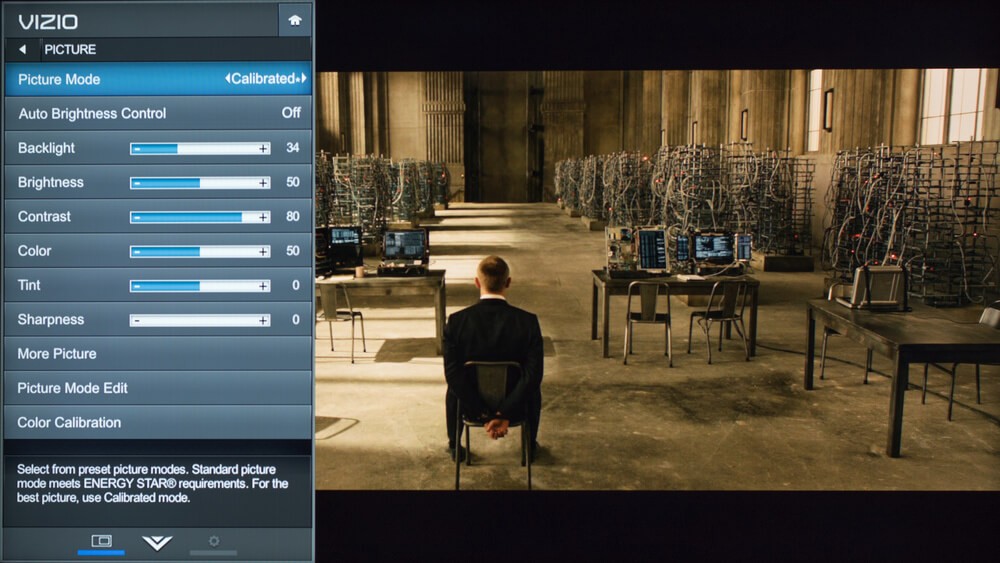 Auto Brightness Control – Detects the light level and adjusts the backlight.
Backlight – Adjust the LED brightness.
Brightness – It adjusts the black level of the picture.
Contrast – Used to adjust the white level of the picture.
Tint – It adjusts the hue of the picture.
Sharpness – Adjusts edge sharpness and sharpens non-HD content.
Advanced Picture Settings Options
Under the Advanced Picture Setting option, you will find the following settings.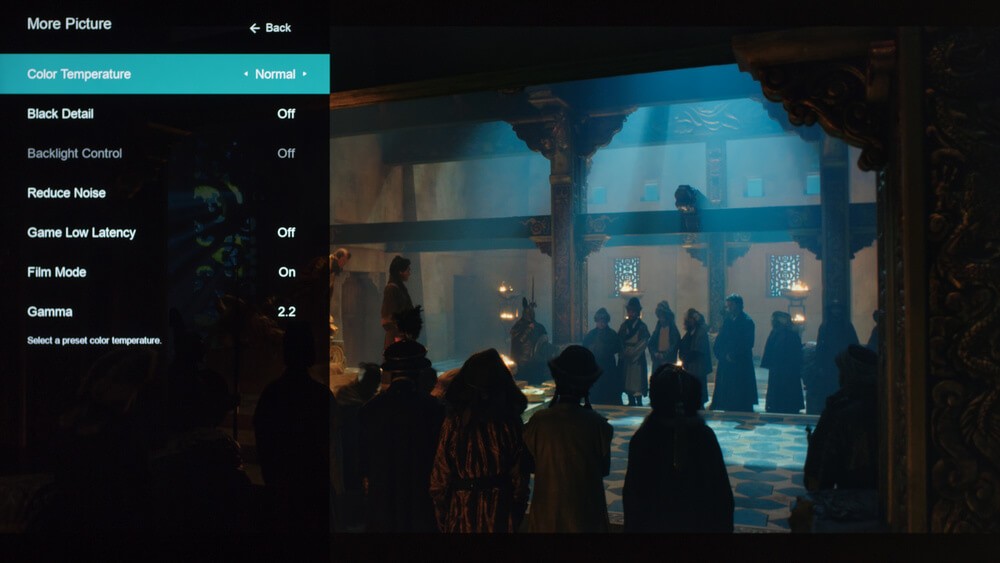 Color Temperature – Used to adjust the warmness and coolness
Black Detail – Change the average brightness of the picture
Active LED Zones – To improve the contrast ratio
Other than this, you will find options like Smooth Motion Effect, Motion Blur Reduction, Reduce Signal Noise, Reduce Black Noise, Picture Size, Picture Position, and Wide.
Recommended Picture Settings for Different Vizio TV Models
Vizio is currently manufacturing TV models for the P series, M series, V series, D series, SmartCast TVs, and OLEDs. Based on the models, the main purpose of the TV varies. Like, SmartCast TVs are preferred for casting and screen mirroring, whereas P series models are preferred are gaming purposes. With that, the picture settings also vary.
If you are a normal user, you don't need to worry about the picture settings. For streaming Netflix movies and other sports streaming apps, the built-in picture settings on your Vizio TV are more than enough to do the task. If you want, you can check the below settings that are recommended for optimal use.
Vizio P Series Models
For SDR Contents:
Picture Mode: Calibrated Dark
Backlight: 50
Brightness: 50
Contrast: 50
Color: 50
Tint: 0
Sharpness: 0
Color Temperature: Normal
Reduce Signal Noise: Off
Reduce Block Noise: Off
Color Space: Auto
Gamma: 2.2
For HDR Contents
Full UHD Color: On
Chrome: 4:4:4
Vizio M Series Models
For SDR Contents
Picture Mode: Calibrated Dark
Contrast: 50
Black Level: 50
Color Temperature: Normal
For HDR Contents
Picture Mode: Calibrated Dark
Full UHD Color: On
Vizio V Series Models
For SDR content under Advanced Picture Mode
Picture Mode: Calibrate mode
Auto Brightness Control: Medium
Backlight: 50
Brightness: 50
Contrast: 50
Color: 50
Tint: 0
Sharpness: 0
For SDR Contents Under Advanced Picture Menu
Color Temperature: Normal
Black Detail: Off
Smooth Motion Effect:
Backlight Control: Off
Film Mode: On
For HDR Contents
Backlight: 50
Full UHD Color: On
Gamma: 1.8
Vizio D Series Models
General Settings
Picture Mode: Calibrated Dark
Backlight: 22
Brightness: 50
Contrast: 50
Color: 50
Tint: 0
Sharpness: 0
Temperature: Normal
Black Detail: Off
Reduce Noise: Off
Color Space: Auto
Gamma: 2.2
Advanced Picture Settings in Vizio Smart TV
If you are an advanced user and want to tweak the settings for specific requirements, the below settings are curated for you.
Gaming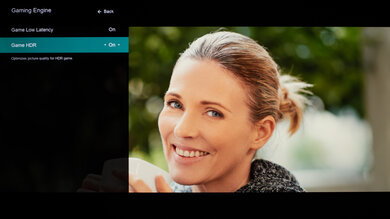 For gaming users, the recommended Vizio TV model is the P series. Among Vizio Smart TV models, only the P series models are equipped with AMD FreeSync Premium and 120fps at 4K. To get the best gaming experience, enable the Game Low Latency feature from the Game Engine menu. The main advantage of Vizio Smart TV is that you can enable the Game Low Latency feature in any picture mode. In other smart TVs, only a set of picture modes will support the Game Low Latency feature. You can also enable the Game HDR mode.
Eco Settings
Eco settings in Vizio TV adjust the brightness, costumes less power when turned off, and more. By default, when you turn off your Vizio TV with remote, it will go to Quick Start mode. This means that when the TV is powered off, you still can access the TV using voice commands, cast from a smartphone, and boots faster. When the Eco mode is turned on, it won't respond to any of your commands. The TV will shut down when you press the turn-off button on your remote.
Make HDR Brighter
Sometimes, if you are in HDR mode, the images seem to be a bit darker. If you feel so, you can adjust the Backlight settings. Increase the Backlight to a desirable extent. If you can't get the desired brightness even in maximum Backlight, adjust the Gamma value.
For any reason, if you are dissatisfied with the default picture settings of Vizio TV, you can change it accordingly. We have suggested the optimal Picture Settings for different Vizio TV series. If you aren't satisfied still then, you can still do some calibration in the picture settings on your own. With this, you will get the best of what you need.
Have this section useful to you? For more related articles, you may follow us on Facebook and Twitter.
Was this article helpful?