The security of your Linux system and its network infrastructure is essential, and it all starts by having an appropriate Linux firewall. When choosing a Linux firewall, it's best to go for a product that can manage all the incoming and outgoing traffic on your network and only permit legitimate connections between the external and internal network. Here are some Linux firewalls to consider:
ClearOS
Many information security experts regard ClearOS as the best Linux software, and it's easy to see why. The firewall is not only user-friendly but can also be expanded to suit all your security needs. By far, ClearOS is the sleekest firewall product, thanks to the time and effort that went into creating its interface. When using most Linux software, you'll discover that most were made for geeks. ClearOS goes against the norm because it's suitable for both IT security experts and novices.
Installing the firewall is relatively easy and takes less than 10 minutes. Everything is neatly laid out, which proves that a lot of effort went into designing this firewall. The most outstanding feature about this distro is its usability. Though simple, it packs lots of features, which means you can install additional services to your Linux network. ClearOS is ideal for both enterprise users and home users and delivers adequate protection.
IPFire
This firewall is designed for use by both professionals and laypeople. You can quickly get a hang of this firewall, even with limited networking and data security knowledge. Besides, IPFire is easy to set up and user-friendly. When using this software product, you get to enjoy various features, including intrusion detection.
When installing the firewall, you can also configure your network into multiple color-coded segments. For instance, green could represent safe connections from regular clients wired to the network locally, while red could represent the web. Such configurations make it easier to monitor network traffic if your organization takes cybersecurity risk assessments seriously.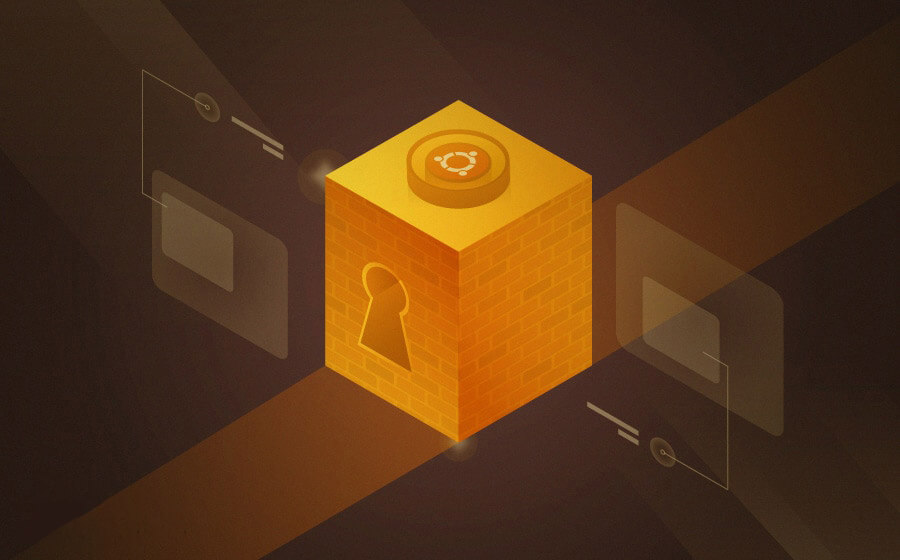 IPCop
Just like IPFire, this firewall utilizes color-coding technology to represent different connections within your network. In this case, green represents LAN connections, while crimson represents the Internet. On the other hand, orange represents the DMZ, while blue represents wireless connections within your network.
It's relatively easy to set up IPCop, even for a novice Linux user. The default options alone offer sufficient protection, but you can also use a personalized network configuration. IPCop has a reasonably small setup image that it easy for you to copy on a DVD or flash drive.
One standout feature about this Linux distro is its real-time charts, which provide you will all the relevant information about the firewall's health and your LAN installation. Besides, it comes with a caching proxy feature that allows you to easily cache pages that you frequent, thus ensuring quick access in the future.
pfSense
This distro is designed to function both as a Linux firewall and a router. Besides being feature-rich, pfSense comes with a clean interface and also doesn't have any non-firewall extras that you'll find on other products. The firewall runs on various hardware and currently supports x86 architecture only. To ensure easy installation, the developer's website features a user manual that guides you on choosing compatible devices.
Although the firewall is installed from a command line, it's relatively easy. You can boot from either a USB drive or a CD. pfSense also comes with various in-built features, including Dynamic DNS, multi-WAN, unique authentication procedures, and hardware failover. One significant downside of the firewall is the lack of non-firewall added capabilities. Even so, pfSense is still one of the best firewalls for Linux.
OPNsense
If you're looking for a Linux firewall that offers reliable protection and provides plenty of information on your Linux network, look no further than OPNsense. The firewall is based on HardenedBSD, which guarantees long-term support. The firewall was created as a branch of pfSense but has since established itself as a reliable product of its own. Thanks to the weekly updates made to the firewall, it responds to threats faster than most firewalls on this list.
Despite being a free firewall, OPNsense is loaded with exciting features that can only be found in higher-end commercial firewalls. This includes forward caching proxy and intrusion detection. It also comes with a System Health Module and a simplified search bar that you can use to monitor your network's health. Since this firewall runs on an Inline Intrusion Prevention System, it does more than merely blocking ports and suspicious IP addresses.
Key Takeaways
The security of your Linux network matters, and therefore, you should invest in a reliable firewall. Ideally, you should pick a firewall that not only protects your network but is also packed with the features you desire. There are lots of free Linux books online, which can help you choose the best firewall for your network.
Was this article helpful?