If you're a professional web developer or designer, you will need an HTML editor to edit and create HTML codes. HTML codes are very effective to insert hyperlinks, images, fonts and colours on the web pages. Apart from that, it also helps you to remove the errors and to test the web page with new designs and layouts. In this guide, we will discuss the best and reliable HTML editors for Mac Pcs and books.
Types of HTML Editors
Before finding out the best editors, you have to understand that there are types of HTML editors available online.
The Textual HTML Editor: These editors are basic ones designed to write HTML codes and to check the errors.
WYSIWYG HTML Editor: These editors are advanced ones and let you write out code. With these editors, you can edit the codes directly from the page itself.
Best HTML Editors for Mac
The below are the best HTML editors for Mac:
1. Komodo Edit
Komodo Edit is a free and multi-code text editor which comes with various features like live preview, project wizard and more. It is also one of the free WYSIWYG HTML Editor available online. The editor supports various HTML5, Perl, PHP, Python, CSS3, Ruby on Rails, and JavaScript. Other features include syntax highlight and code colouring options along with the extension support.
Komodo Edit is one of the best HTML Editor for Windows as well.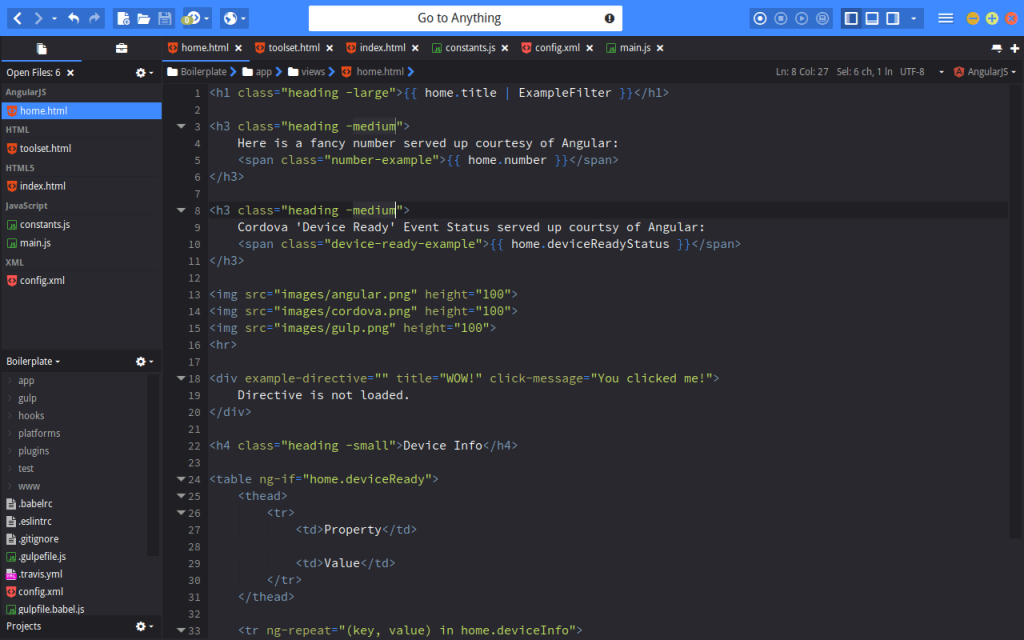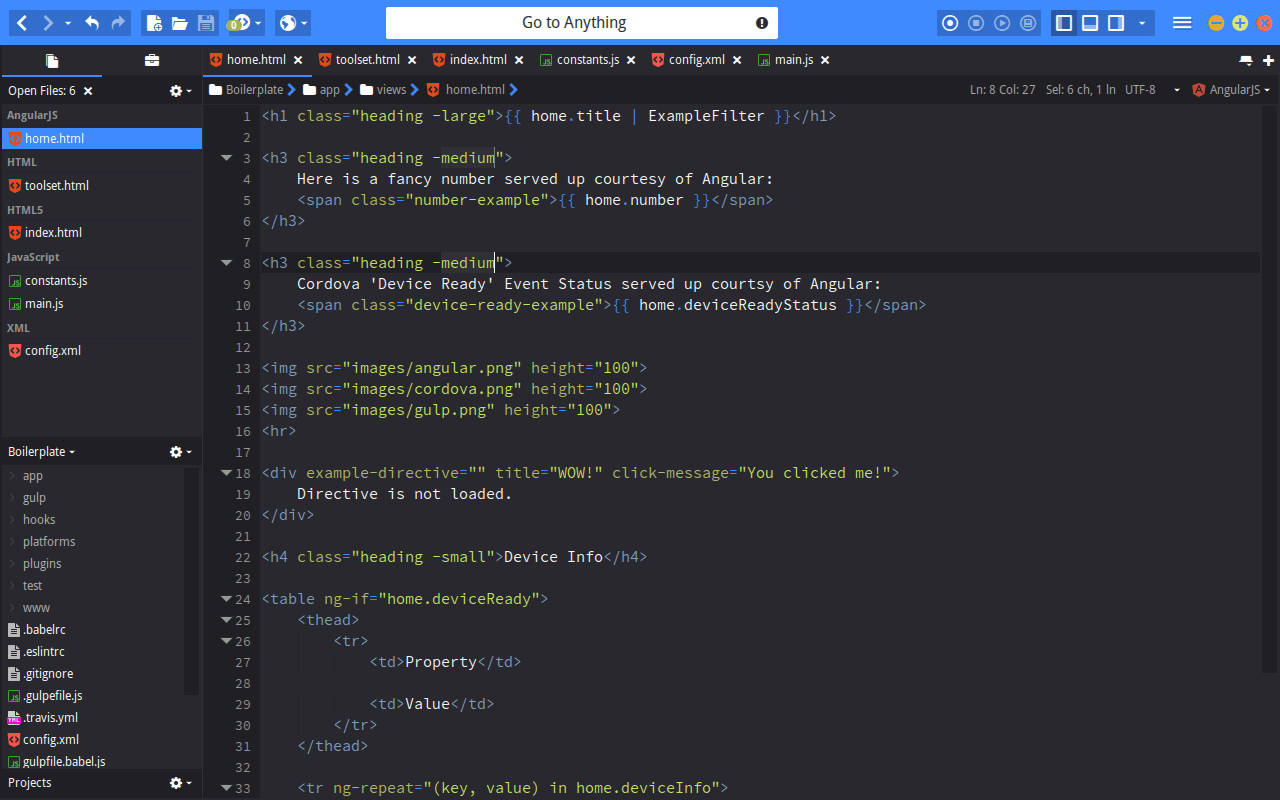 2. Atom
Atom is a modernized and leading WYSIWYG HTML editor available for Mac, Windows and Linux machines. It is ideal for users who want an HTML editor with the support for high-level coding programs. With the help of this editor, the developers can access various online resources to complete the project quickly and easily. It supports multiple languages including CSS, JavaScript, and Node.js. Other features include auto-completion, a package manager, a system browser and multiple editing panes. Overall, it is an ideal free and open-source HTML editor for programmers.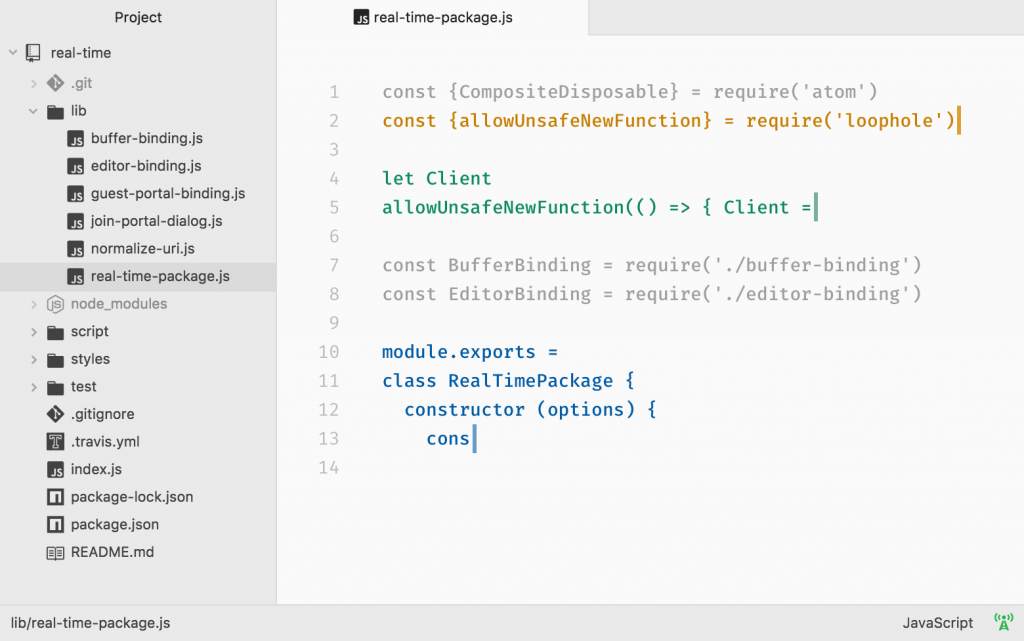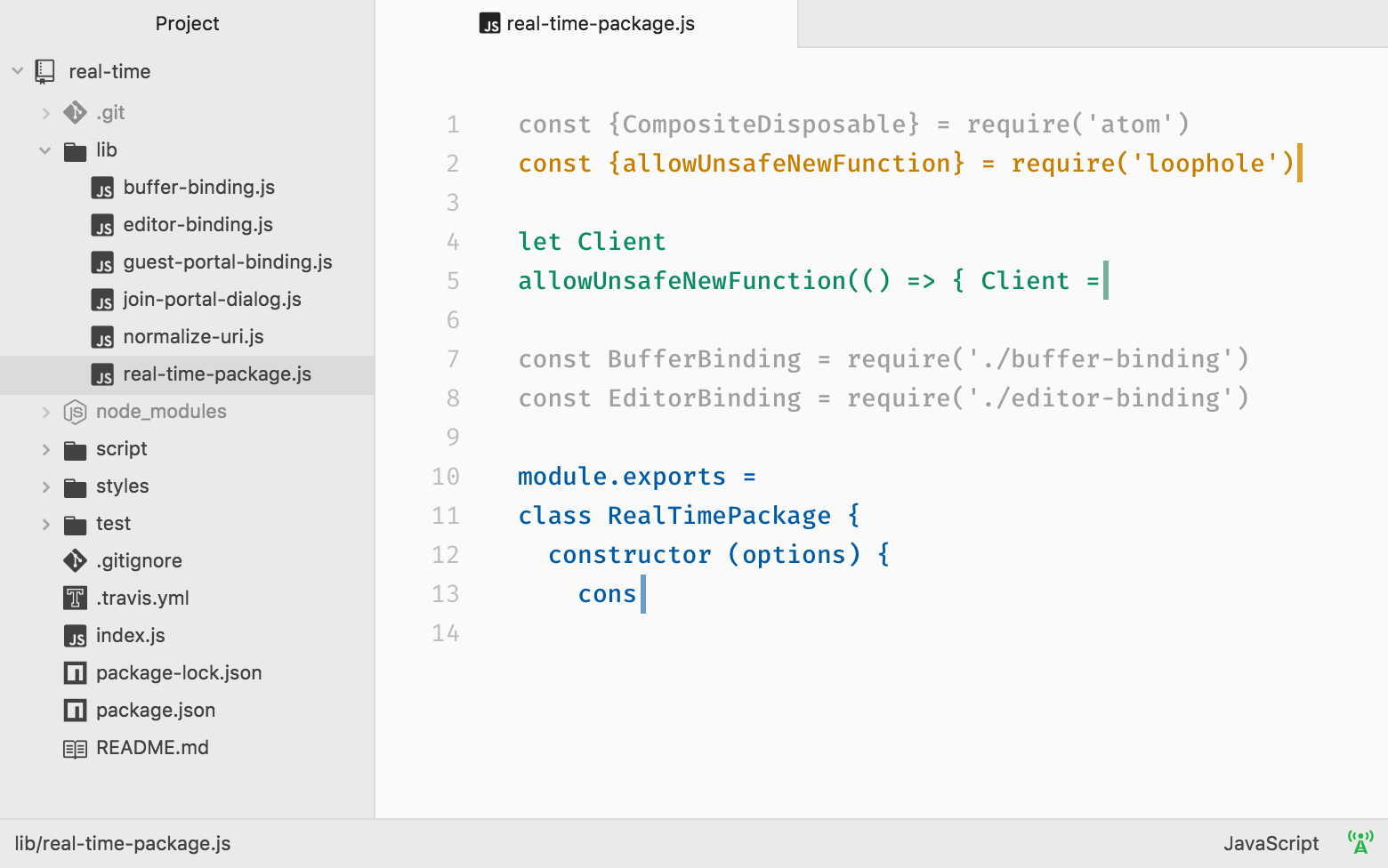 3. Sublime Text
Sublime Text is yet another high-level HTML editor accessible on Windows, Mac and Linux. With the help of this editor, you can select and edit multiple lines simultaneously. It supports different languages like C, C++, HTML, C#, CSS, Java, JavaScript, Python, PHP, Ruby, and many more. One of the advanced features of Sublime Text is that the "Goto Anything" feature lets you find and replace the code with ease. The editor is completely free to download and use. The distraction-free mode lets the user display only the code by hiding other elements. You have to purchase the premium version to unlock the advanced features.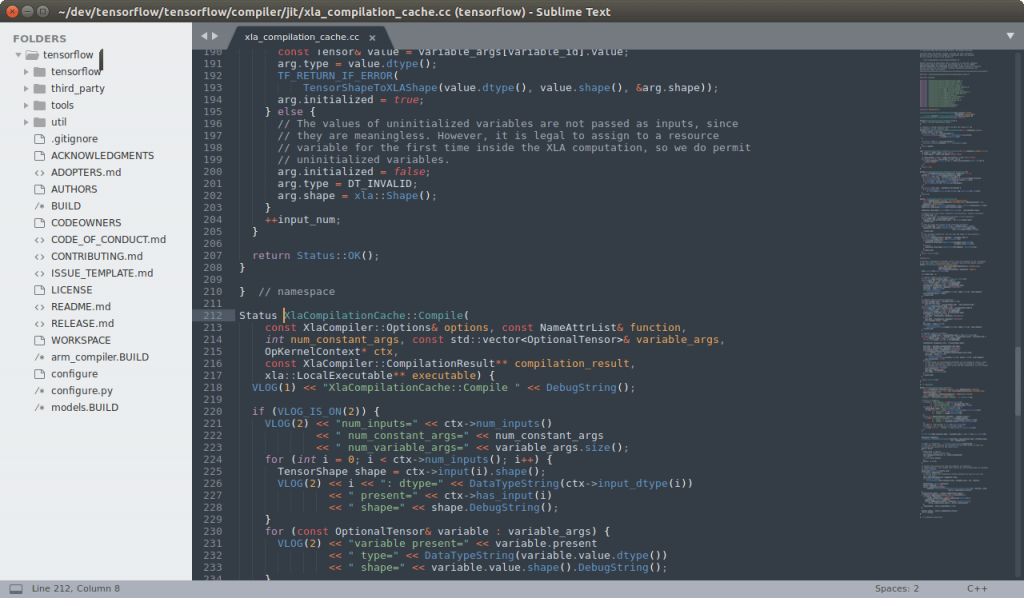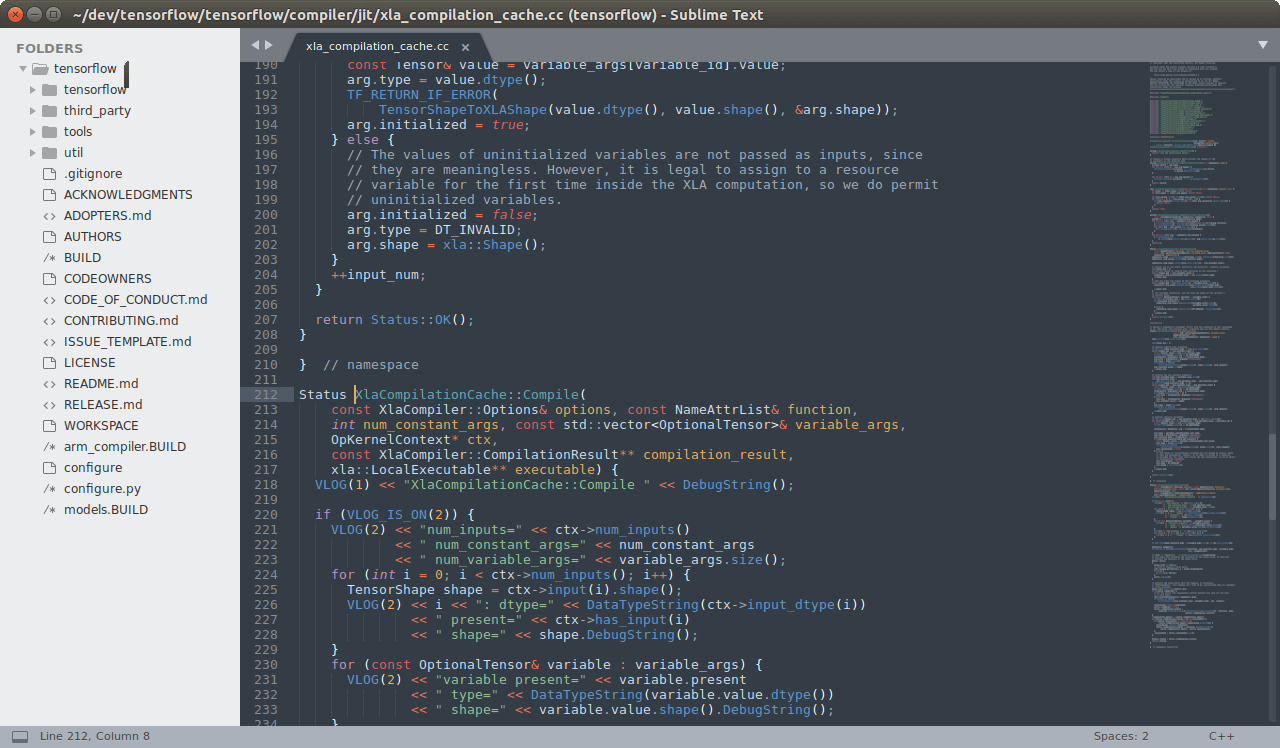 4. NetBeans
NetBeans developed by Apache is a powerful coding tool developed for languages like HTML5, C++, PHP and JavaScript. You can find this HTML Editor for different platforms like Windows, Mac, Linux and BSD. The software is ideal to develop internet-based apps, desktop apps and mobile apps. As it has support for IDE, people who are working in high development environments can download this editor for free. For macOS 10.14 users, the editor provides an intuitive user interface and customized key-bindings to edit the codes with ease. Moreover, the app also supports Git and management of source codes.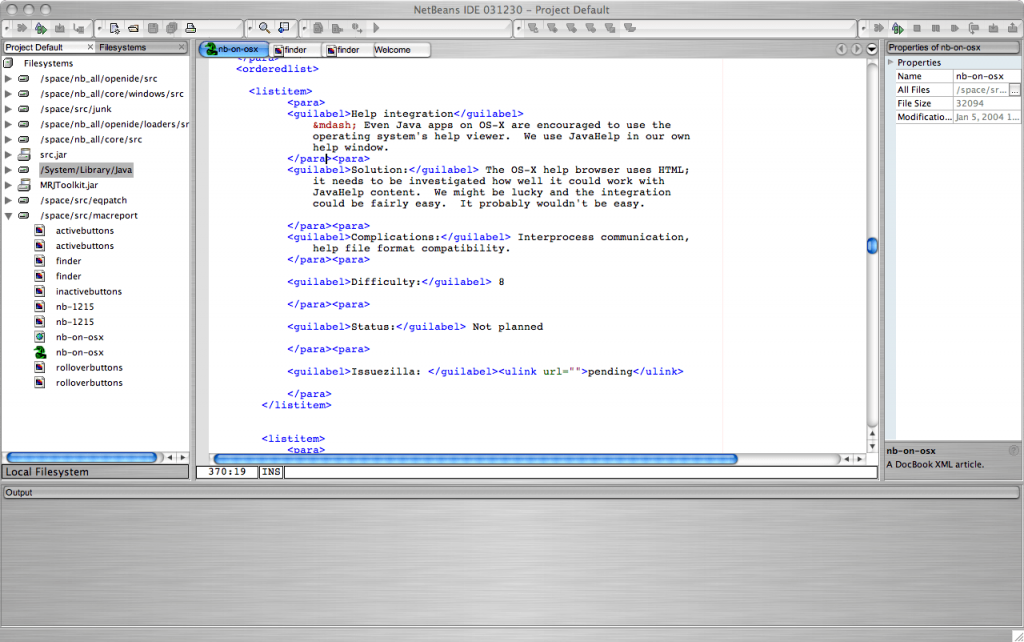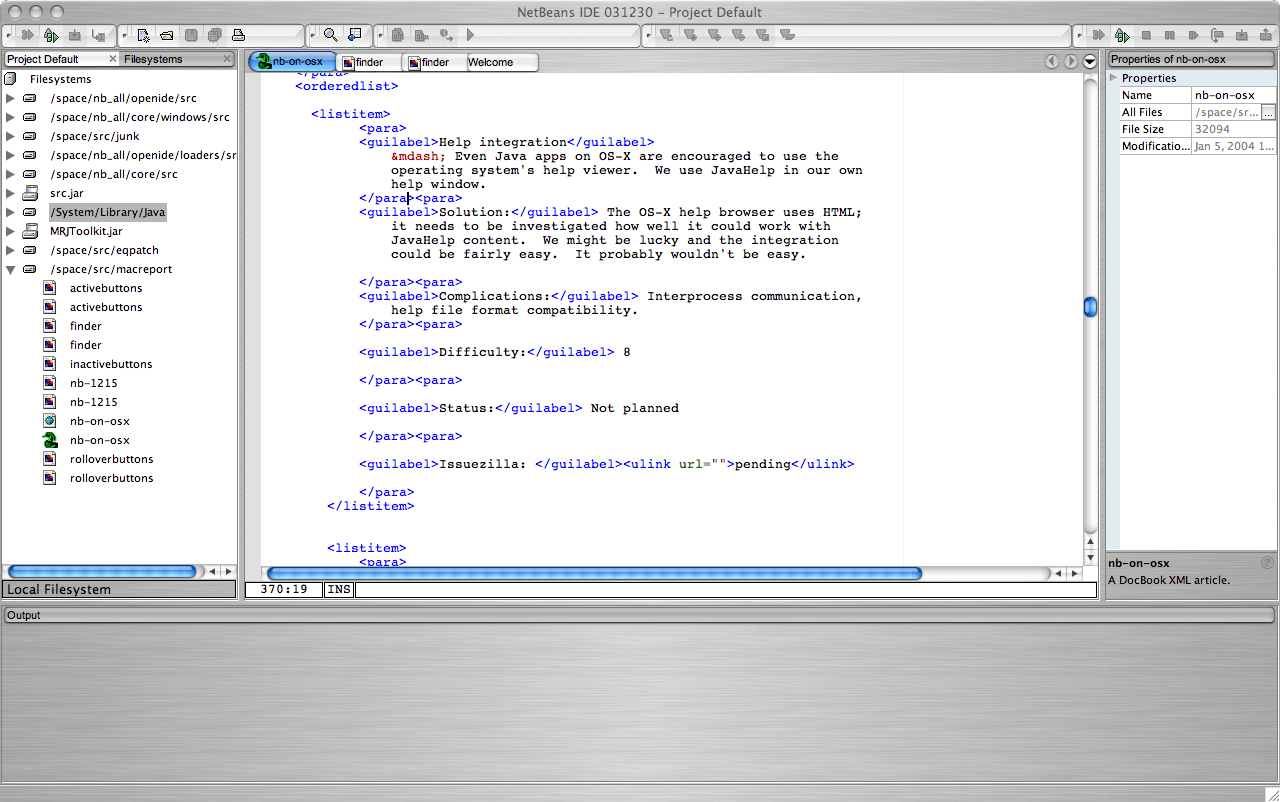 5. Brackets
Are you in search of an open-source and free HTML editor? Then you have to download the Brackets editor on your Mac. Along with Mac, it also supports Windows and Linux computers. The major highlight of Brackets is that the "Extract" feature helps the developers to extract information from PSD(s) like fonts, colours and other measurements. To make the coding faster and editor, it offers features like live Preview and inline editors. The dedicated PSD Lens lets you extract logos and pictures from the PSD files. Another highlight of Brackets is that you can customize the editor according to your need. If you're a professional developer, you can access all the features by adding the right extensions.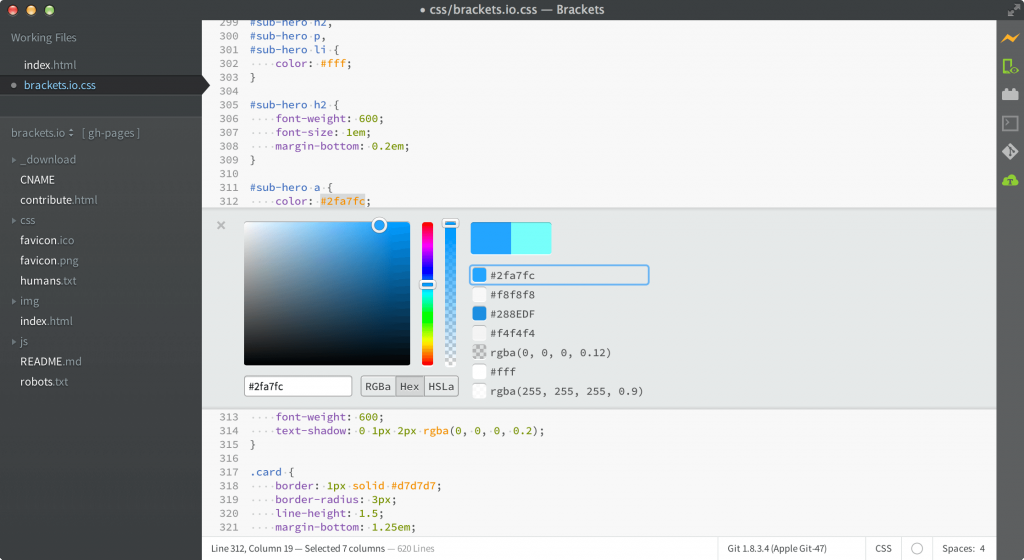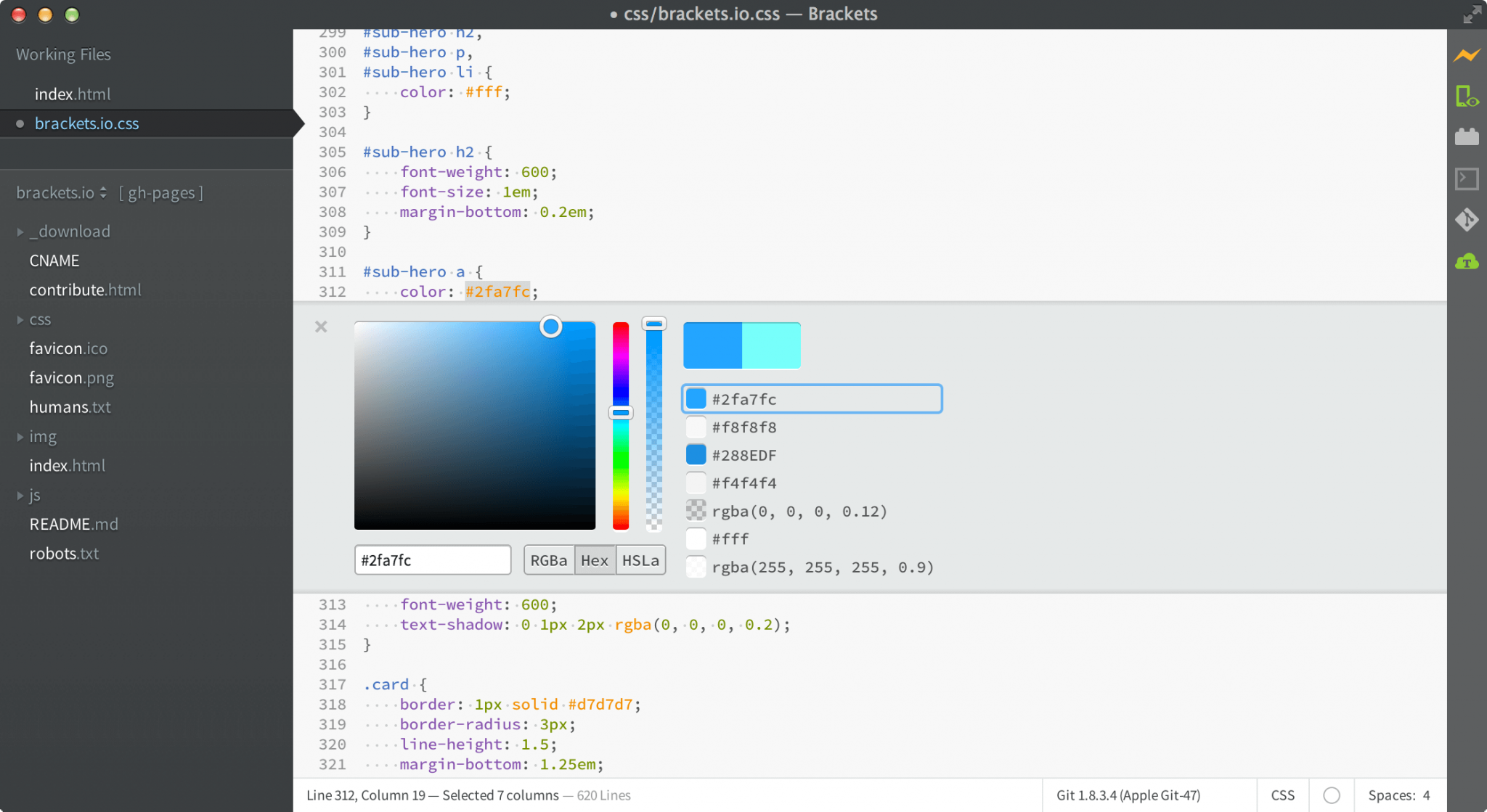 6. TextMate
TextMate is a powerful code editor specially developed for macOS machines. Within the app, you can expect all the features along with supporting different languages like Python, Ruby, CSS, XML and more. It also supports WYSIWYG-style live HTML previewing and running shell commands within the document.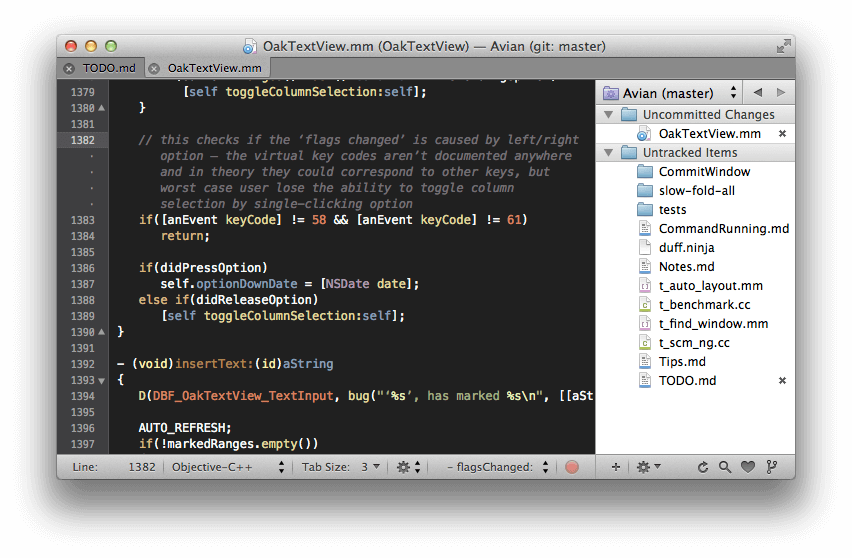 7. BlueFish
Are you an experienced developer, you can download BlueFish on your macOS 10.14. The major advantage of having BlueFish is that it helps you to complete the editing process within a fraction of seconds. You can also use this software to complete multiple projects simultaneously. For editing, the app displays a beautiful graphic user to provide much-needed convenience. Other features include syntax highlighting, remote editing capability, full auto-recovery and search-replace function. In simple words, BlueFish is ideal for developing interactive web pages. With plenty of features, BlueFish is one of the Best HTML Editors for Mac.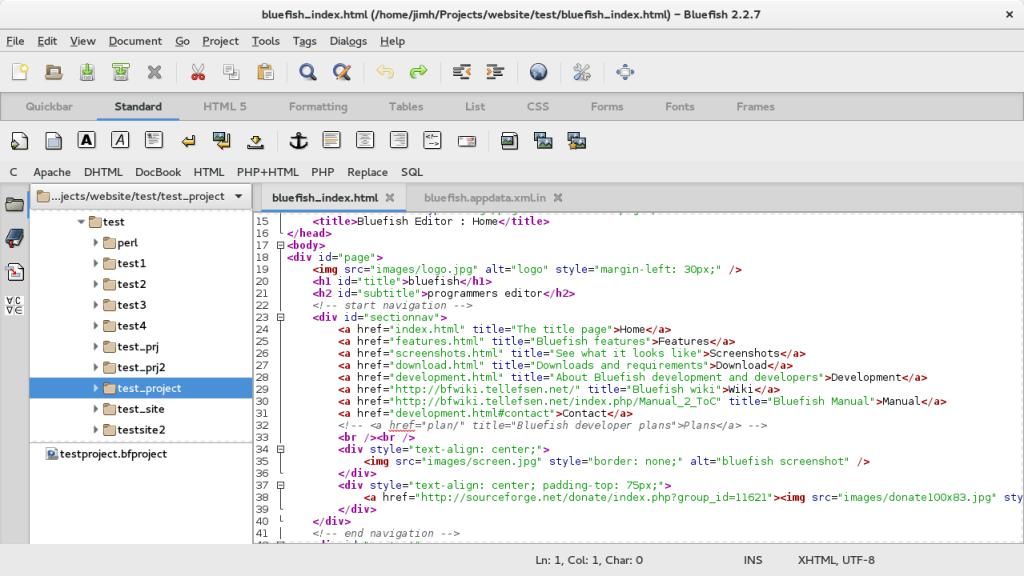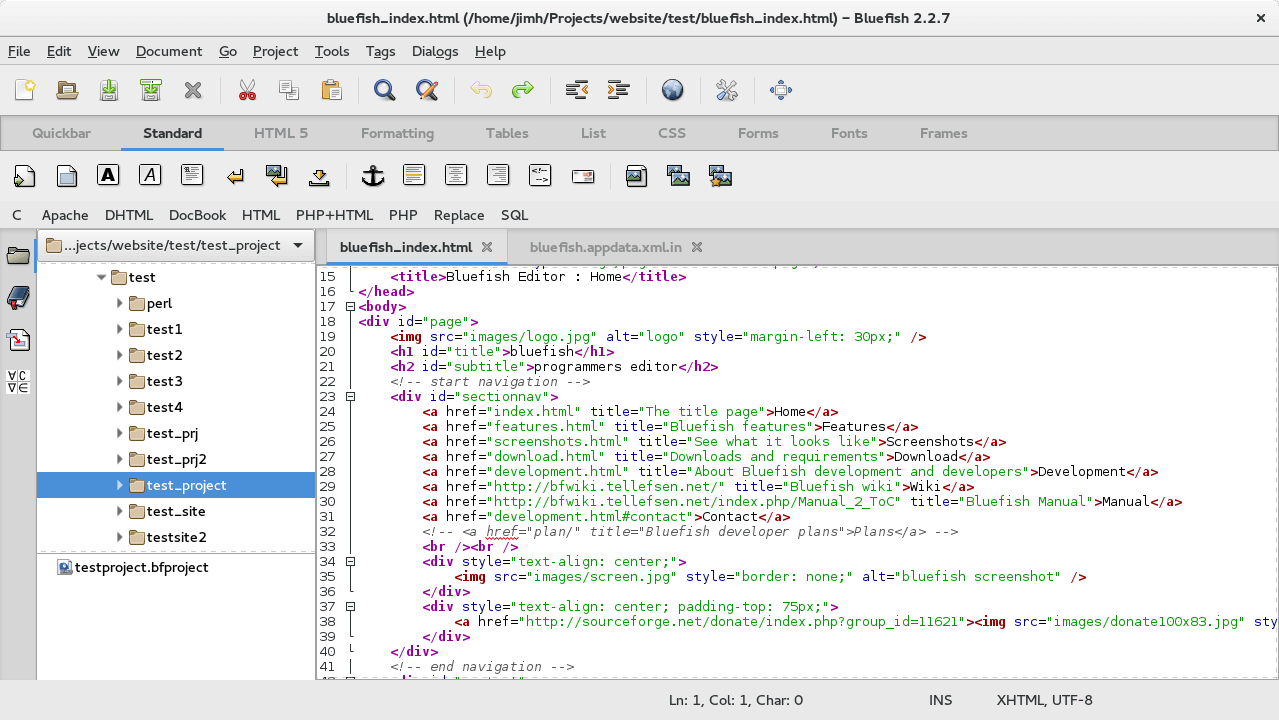 8. Eclipse
Eclipse is yet another open-source HTML editor which supports multiple languages. The stand out feature of Eclipse is that it comes with the support for cloud storage, modelling tools, and GUI builders. Within the app, you can browse dozens of plugins to customize the editor according to your need. Numerous of plugins available for Java, JavaScript, PHP and for mobile app developers. While creating complex web apps, the app provides all the much-needed features to complete the process with ease.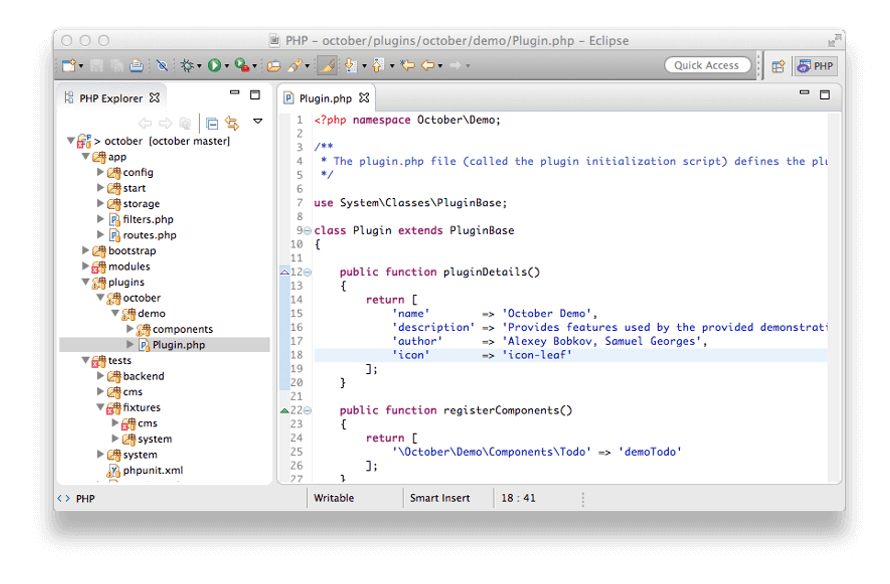 9. BlueGriffon
BlueGriffon is the last application on our list and it is one of best HTML editors for Mac. It comes with a solid set of features to edit all type of web pages. As an intermediate developer, you can switch from WYSIWYG to source code with ease. Like other editors, you can find plenty of addons wit-in the app to make the editing process an easier one. Apart from Mac, you can also install this editor on Windows and Linux machines.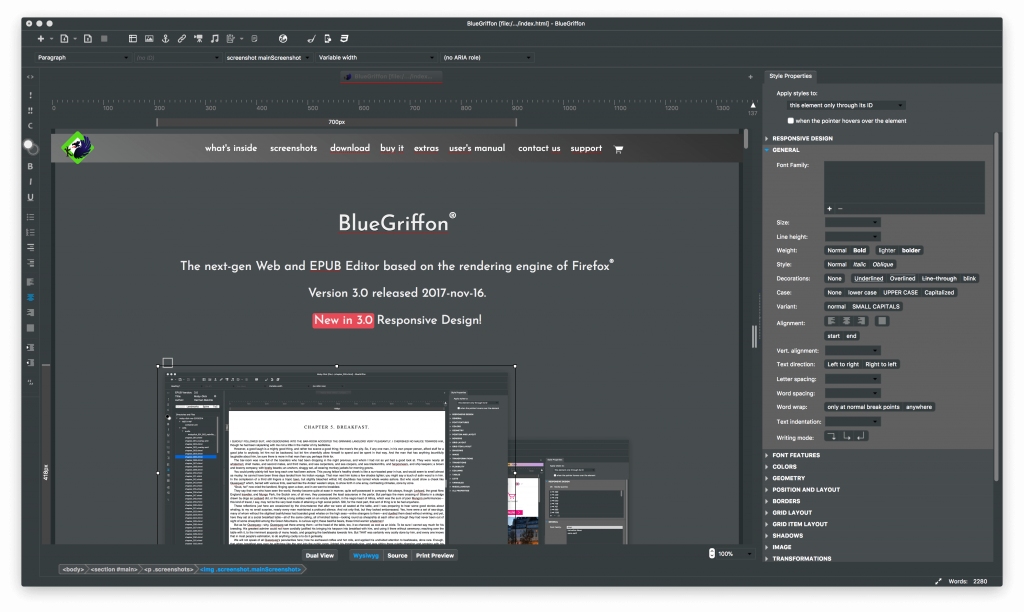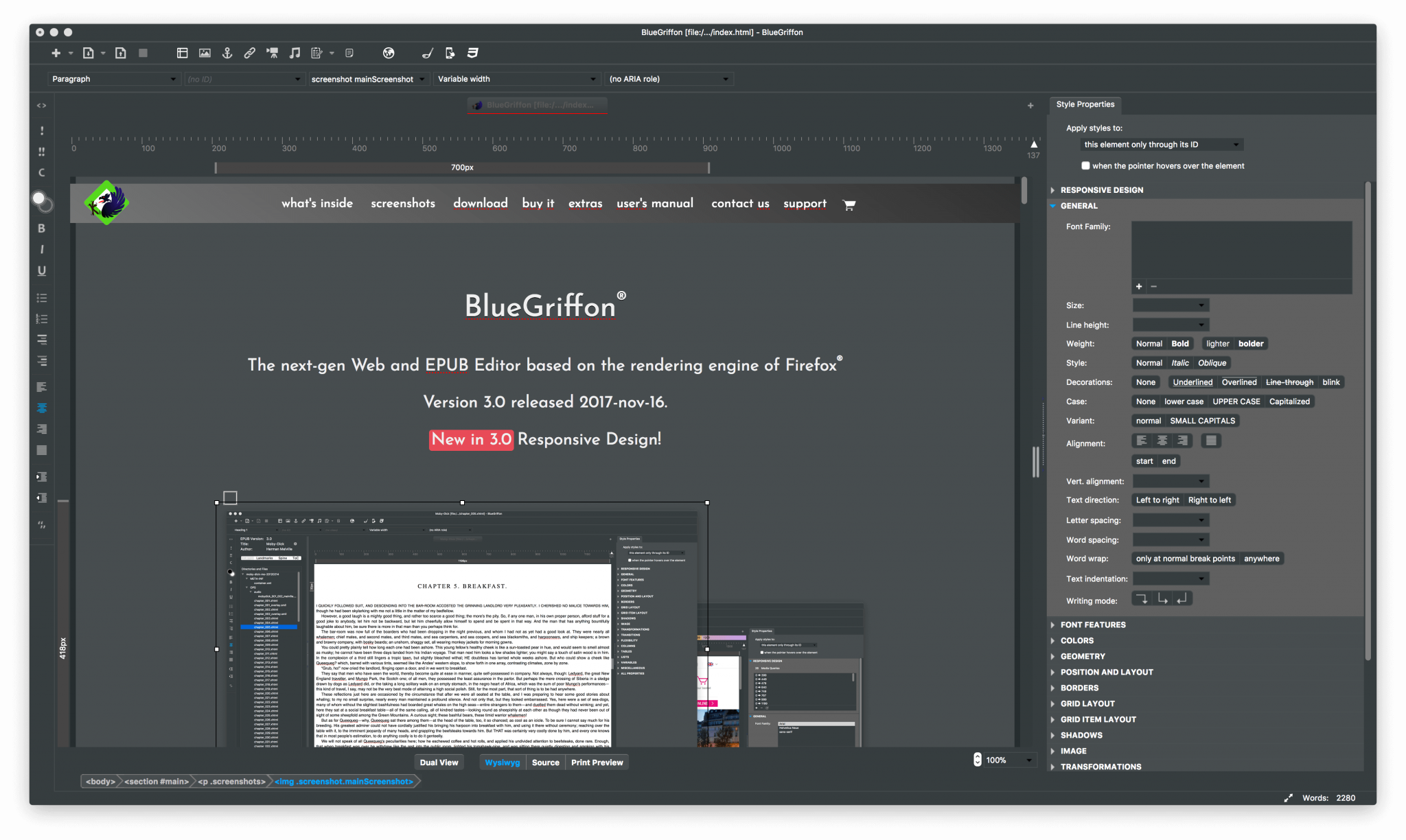 These are the 9 different HTML editors that you can download on your macOS computers. Meanwhile, we might have missed some of the apps that deserved to be on this list. Follow Techowns on Facebook and Twitter to stay connected with us.
Was this article helpful?