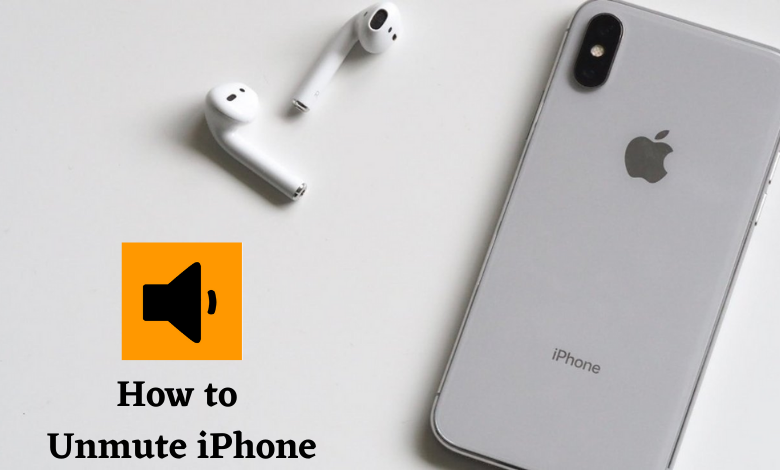 Key Highlights
You can unmute your iPhone using the Ring/Silent switch
Settings: Settings → Sounds and Haptics/Sounds.
Assistive Touch: Settings → Accessibility → Touch → Enable Assistive Touch
You can also disable the silent mode using the Control Centre.
iPhone has more security and additional features compared to Android smartphones. Most users don't prefer to use their smartphones in silent mode. If you have purchased an iPhone, you might put it into Silent/mute in a meeting or public place. If you are a newbie, you may find difficulties in turning off the Silent mode. Fortunately, iPhone has provided more options to unmute quickly. You can turn off the silent/mute on your iPhone using the Ringer button, Settings, Control Centre, and Assistive Touch.
How to Unmute iPhone
There are two different ways to unmute your iPhone.
You can use the ring/silent switch to put your phone on silent or ring mode.
You can unmute your phone by accessing the sound settings.
The below guide will work on all iPhone models. It includes
iPhone 13
iPhone 13 Mini
iPhone 13 Pro
iPhone 13 Pro Max
iPhone 12
iPhone 12 Mini
iPhone 12 Pro
iPhone 12 Pro Max
iPhone 11
iPhone 11 Pro
iPhone 11 Pro Max
iPhone X
iPhone XR
iPhone XS
iPhone XS Max
iPhone SE
iPhone 8
iPhone 8 Plus
iPhone 7
iPhone 7 Plus
iPhone 6
iPhone 6S
Unmute iPhone Using the Ring/Silent Switch
You can find a ring/silent switch on the side of the iPhone. It will be on the left side. You can use it to control the sounds on your iPhone. To unmute, you must put the ring/silent switch in Ring Mode.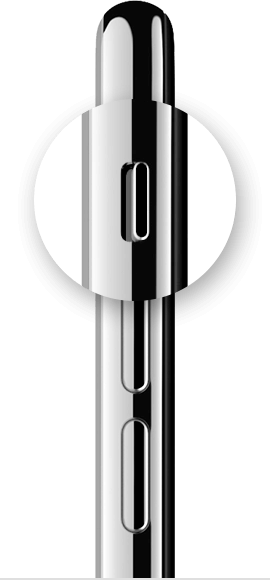 It will help you to play the audio and music. Simply move the ring/silent switch so that the red or orange color is not visible. It will turn on the sounds on your iPhone. You can turn on the silent mode back by sliding the switch so that the orange or red color is visible.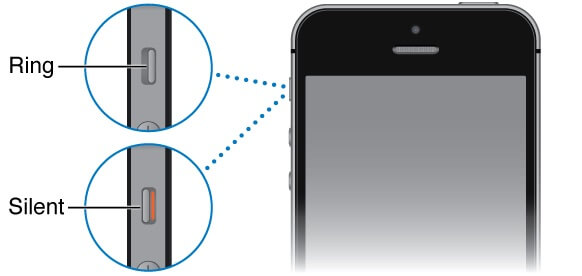 Related: How to restore iPhone without updating
Unmute iPhone Without Button (Using Settings)
1. From your iPhone, go to Settings → Sounds and Haptics. On your iPhone 6 and below models, go to Settings → Sounds.
2. Select the volume parameter you want to adjust, like ringtone, text tone, new voicemail, new mail, etc.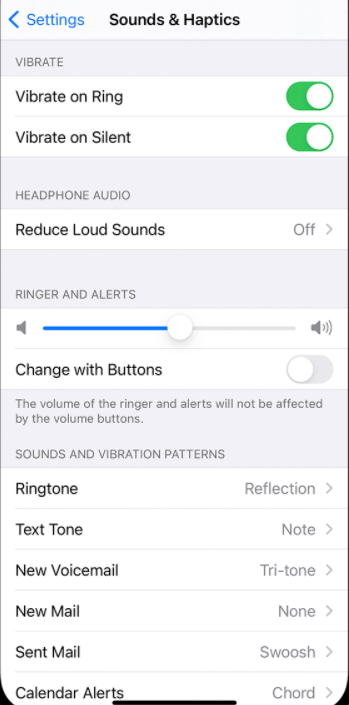 3. Tap on the alert tone or alert type you want. Adjust the volume slider. It will automatically increase the sound and turn off the silent mode.
Unmute iPhone Without Button (Using Assistive Touch)
Sometimes, it is difficult to disable silent mode if the buttons are damaged. Under these circumstances, you can unmute using the Assistive Touch.
Before using Assistive Touch, ensure you have enabled it on your iPhone.
1. Unlock your iPhone, go to Settings → Accessibility.
2. Under Accessibility settings, tap Touch.
3. You can find the Assistive Touch as the first feature.
4. Tap the toggle switch to enable it.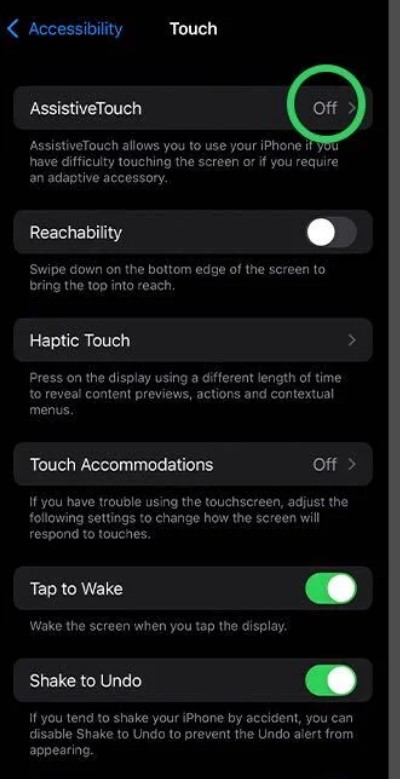 5. Get back to the Home screen, and tap Assistive Touch → Device → Tap Unmute.
Alternative Method: Turn Off Silent Mode on iPhone Using Control Centre
You can use the Control Centre to turn off the silent mode on your iPhone. You can use the Control Centre under the following circumstances:
No ring or silent switch on your device or the switch isn't working.
If you have configured the switch for orientation lock.
Sometimes you can use the volume adjusting slider to increase the volume of your iPhone.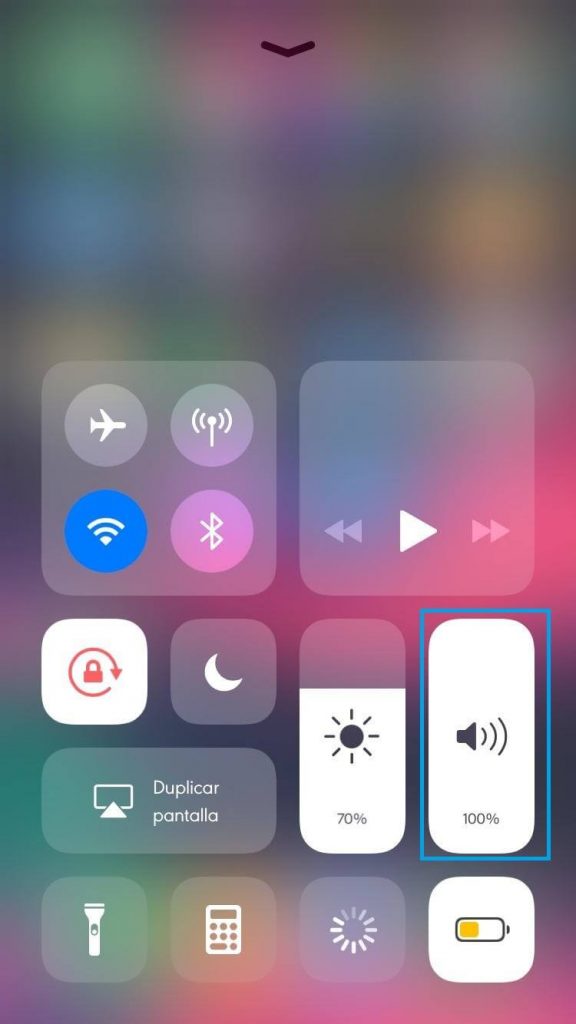 Launch the Control Center by dragging it from the top or bottom of the screen. To turn the mute off, ensure the ring volume bar is white.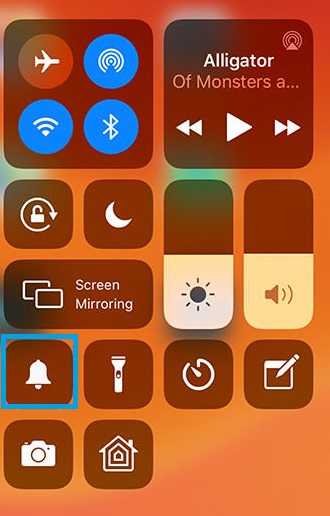 Tips! If you are bored with the default app design on your device, you can change app icons on your iPhone using third-party apps.
And that is it about unmuting iPhone. You can also use the above-suggested method to unmute your iPad. Sometimes you can also use the volume increase or decrease button to adjust the phone ringtone and other audio output volumes.
Was this article helpful?