Key Highlights
Go to Settings → Wrist Heart Rate → Broadcast in Activity → Enable Heart Rate Monitor → Sync Peloton with Bluetooth/ANT+
Peloton is one of the most popular exercise bikes available in markets. With the help of this bike, you can cycle and compete with other cyclists virtually right from your home or gym. You can use this bike to do your regular workouts to maintain your fitness and easily achieve your goal. However, to monitor your fitness and heart rate, you can connect a Garmin watch to your Peloton bike.
Garmin Watch is basically a sports watch that measures the speed, distance traveled, timing, pace, and heart rate in an accurate way. With Garmin Heart Rate Monitor, it can easily monitor your heart rate and send the data directly to your Peloton bike if it is compatible with ANT+ and Bluetooth features.
Garmin Watches for Peloton
You can use these three Garmin watches to connect with your Peloton bike or treadmill.
| GARMIN WATCH MODEL | PRICING |
| --- | --- |
| Forerunner 35 | $99.00 |
| Vivoactive 3 | $54.99 |
| Vivosmart 4 | $99.99 |
Tips! You can also connect AirPods to the Peloton bike to listen to songs while running.
How to Connect Garmin Watch to Peloton Bike/Treadmill
[1] Launch your Garmin watch and open Settings (Gear icon).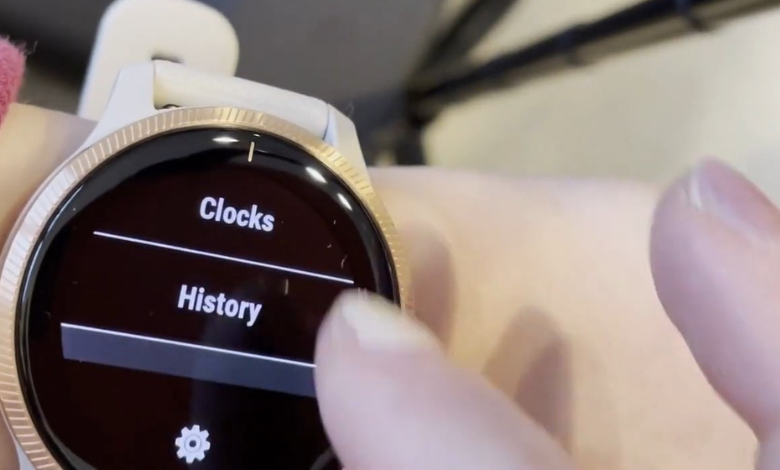 [2] After that, scroll down and select Wrist Heart Rate.
[3] Select Broadcast in Activity. Once you select this option, the slider will turn green when activated.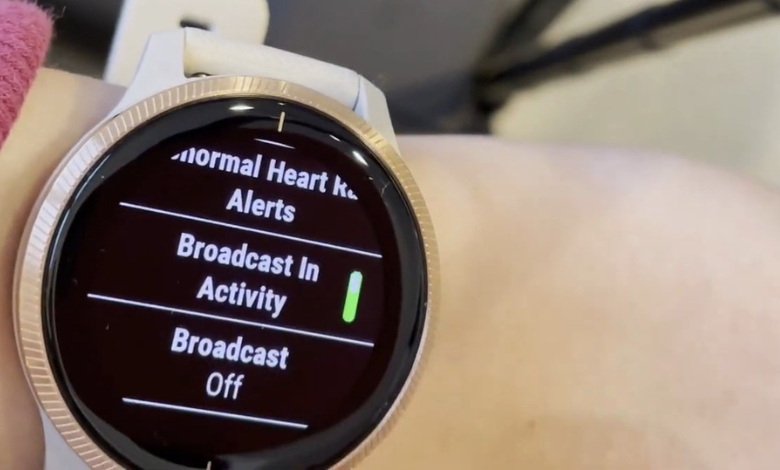 Note : Your Garmin watch will warn you that turning on the Broadcast in Activity option will affect the battery life.
[4] After enabling it, you can see your Garmin watch when your Peloton bike or tread is under Heart Rate Monitor.
[5] After logging in to your Peloton bike, it will save your information and will sync automatically with the help of Bluetooth or the ANT+ feature.
Garmin Watches are capable of broadcasting heart rate data to third-party apps like Zwift and Peloton Bike.
After updating your Garmin watch, you should enable the Broadcast during each workout to share and sync your data.
Frequently Asked Questions
2. What heart rate monitors work with the Peloton app?
Some of the best heart rate monitors for your Peloton are "Polar H10 Heart Rate Monitor", "CooSpo H808S Heart Rate Monitor," and "Scosche Rhythm+ 2.0 Heart Rate Monitor Armband".

Was this article helpful?