Key Highlights
Auto Update – Settings → Start/Stop → System → Software Update → Turn on Auto Update
Manual Update – Settings → Start/Stop → System → Software Update → Install Now
Garmin Express – Download the Garmin Express app (Windows/Mac) → Connect using USB → Pair → Update
With every new update, the Garmin watch clears out its bugs and introduces new features to its users. Garmin is suitable for multisport, and it is one of the best running watches to buy. You can update your smartwatch either manually or automatically.
Auto Update Garmin Watch
To enable the automatic update on your device, you need a Garmin account & the Garmin Connect app. With the Garmin Connect app, you can automatically update your watch when you paired it. To auto-update your watch, you need to enable its auto-update feature.
1. On your watch navigate and open the Settings app.
2. Choose Start/Stop.
3. Select System on display.
4. Under System, select Software Update on the bottom.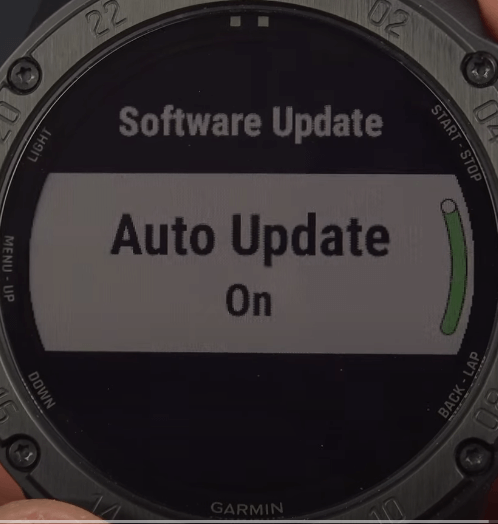 5. Finally, enable the automatic update feature by tapping the toggle switch.
Whenever there is an update on the Garmin app, your device gets updated parallel. After updating the smartwatch, it gets restarted.
Manually Updating Garmin Watch
If you prefer downloading the software updates manually, you can turn off the automatic feature on the Garmin watch
1. Take your watch in your hand and press the button or use the touch screen option to visit Settings.
2. Select Start/Stop.
3. In the next step, select System → Software Update.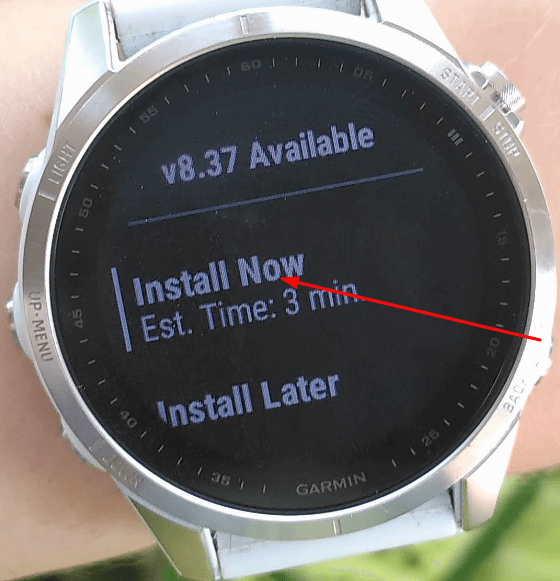 4. If any updates are available, it will show you an ETA, and an option Install Now. Tap Install Now.
This will update your Garmin watch software to the latest version.
Garmin Express
Using the Garmin Express app on your Mac or Windows, you can update your watch with a USB Cable.
Note: You should not touch your watch during the update.

1. In your Mac or Windows, download the Garmin Express app.
2. Connect your watch to the PC using the USB cable.
3. Pair the device with the Garmin Express app by following the on-screen instructions.
Finally, you can update the watch manually or automatically if you have enabled the auto-update feature.
Frequently Asked Questions
1. How to change Garmin Watch's face?
Long press the Top button (on the left). You will get various options. Tap Watch Face. Now, using the Top & Bottom buttons, change the face options and choose the best watch face that suits the device. Finally, select Apply to make changes.
2. How to pair Garmin Watch with iPhone?
To pair your Garmin watch to your iPhone, you need to download the Garmin explorer app on your iPhone.
i] After downloading and creating an account, select Add Device.
ii] Select your watch model name, and open the Pairing mode on your watch.
iii] Select Pair Phone on the watch. The watch will scan for available devices and sends a Pairing code.
iv] Enter the code on the Garmin explorer app and click Pair. Finally, select Allow button to let permission for your watch to track the physical activities on your iPhone.
Was this article helpful?