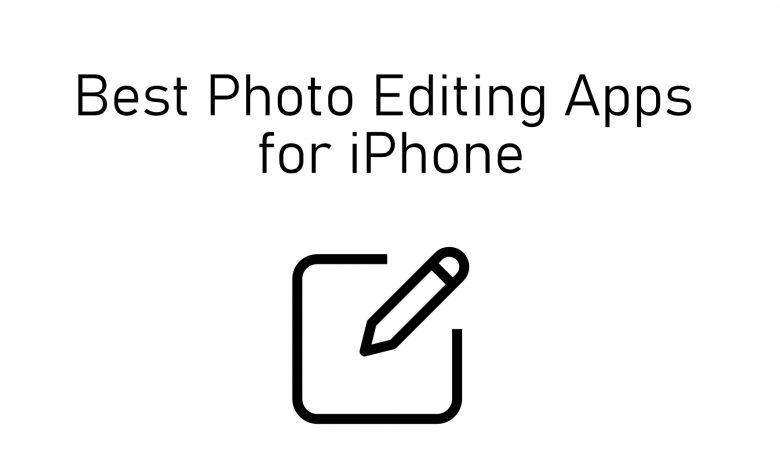 Apple's iPhone are highly preferred for its high-quality camera. Every other photo captured using an iPhone will look beautiful. However, if you would like to enhance its look furthermore, then you should choose the best photo app for the iPhone. For instance, polishing your photos is a must if you want to upload it on social media sites. Let the reason be anything, you need a photo editing app to add effects, edit and fix blemishes. Apple's App Store has loads of photo apps available and choosing the right one will be based on one's own need. To help you out, the article has the list of best photo editing apps for iPhone and download anything to
Table of Contents
Top Needs for Photo Editing Apps on iPhone
Best Photo Editing Apps for iPhone

Adobe Lightroom
Snapseed
VSCO
Prisma Photo Editor
Lens Distortions
PicsArt
Adobe Photoshop Express
Pixelmator
Enlight Photofox
Superimpose

Know the Best iPhone for Photos
Conclusion
Best Photo Editing Apps for iPhone
Everyone isn't a professional photographer and there exist some defects in the photos captured using the iPhone. For this reason, one may find editing them or altering the entire look of the photos as useful. Standard editing features include effects, filters, colour balance, saturation, brightness, etc. So, just before you post photos on the social media sites, add any such effects. It will enhance the look of the photo and you might even get a good number of likes. With this requirement, iPhone users are looking for the best photo editing apps.
1. Adobe Lightroom
Adobe Lightroom is the best photo app for iPhone to edit your photos on-the-go. It has editing tools like presets, slider, colour mixer, etc. So, editing your photo on iPhone is easy and intuitive with Adobe Lightroom. It is built just for photography enthusiasts. Moreover, it is an all-in-one place to edit, organize, store or share your photos. With the cutting edge camera modes, Lightroom on iPhone will capture detailed shots in HDR, raw, and professional. Adobe Sensei machine learning is the most noteworthy feature that will recognize people and organizes photo into an album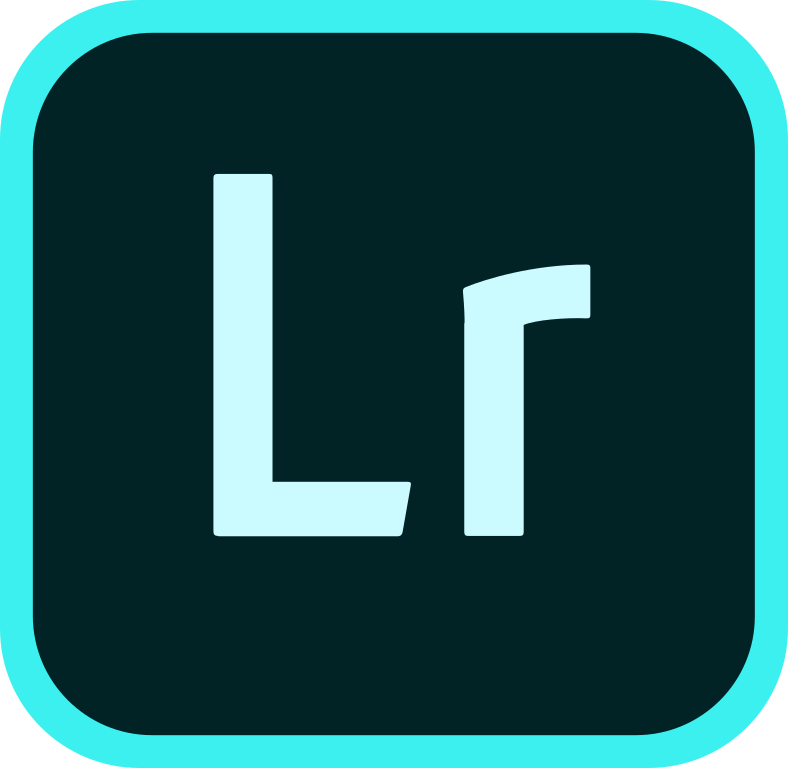 Adobe Lightroom Specialties:
Create visually sticking photos with one-tap on Profiles.
Learn to make photo edits and get inspired with interactive tutorials.
Access unique controls like exposure, telephoto lens, instant presets, etc.
Add and tweak colours on your photo to make it look unique.
Adobe Lightroom Pro Features:
With Lightroom Premium, unlock raw editing, batch editing, healing brush, geometry, Adobe Sensei, etc.
Above all, it supports backing up your original photo on cloud storage to access it on any device.
Price: Free/Lightroom Premium costs $4.99, Lightroom (1TB) and Photography (20GB) costs $9.99/month

2. Snapseed
Snapseed is the best photo editing app for iPhone to enhance the photo on a professional level. It has an array of editing tools like healing, brush, HDR, structure, etc. Snapseed by Google is a professional photo editing app for the reason that it has almost all of the editing tools and effects. Just swipe on the iPhone screen to edit the photos using different effects, filters, enhancements, etc. Furthermore, Snapseed will save your personal looks after editing and apply them to new photos. You can, therefore, tweak all the styles with precise, fine control.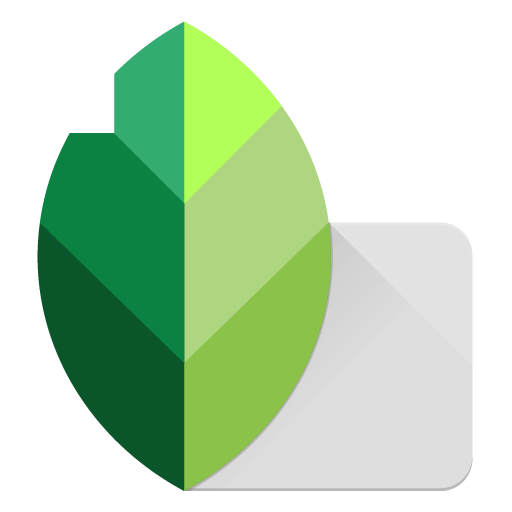 Snapseed Specialties:
With Snapseed, the users can easily open and edit RAW files.
It can save non-destructive files or export it as the JPG file.
Adjust colour and exposure manually or automatically with precise control.
Furthermore, there are brushes for selectively retouching exposure, saturation, brightness, etc.
Furthermore, it supports adding Bokeh to the images or on the portraits.
It supports face enhancements like adding focus to eyes, face-specific lighting, smooth skin, etc.
Price: Snapseed is a free-to-use photo editing app.

3. VSCO
VSCO is a powerful photo editing app to enhance the look of your photo in a creative way. Make use of the original mobile presets and editing tools to make your photo look beautiful. Furthermore, users can edit photos using the standard editing tools available with VSCO apps like contrast, grain, and saturation. It is a community and so, you will be able to find creators and follow them, or share your photos with the VSCO community. Create tweaks to brightness, contrast, sharpness, and colour balance. After editing your photo, VSCO lets you save the image in the VSCO gallery for future use.


VSCO Specialties:
By using the precision slider, adjust the presets easily on VSCO.
Choose from different settings like exposure, temperature, tint, shadow, contrast, etc.
Besides editing, users can share your photos via different social networks easily.
Get tips and get to see the inspirational photography from the VSCO Journal.
VSCO Premium Features:
With VSCO membership, the users can access more than 200 presets.
Get advanced editing tools like Borders, HSL, video editing, etc.
Furthermore, it supports recreating vintage films like Agfa, Fuji, Kodak, and more.
With Discover section, you will get inspiring tricks, tips, and tutorials.
Try new weekly photo challenges every week.
Price: Free/VSCO Membership costs $19.99/year

4. Prisma Photo Editor
With Prisma Photo Editor on iPhone, transform your photo into art. Choose from more than 300 art styles from the art filter library and make your photo look unique. Prisma is one of the best photo editors for iPhone to feature the largest collection of unique artistic styles. In addition to this, there are new Daily filter released every day in the Prisma app and use it on your photos. Choose from different styles on Prisma in such a way it will reflect your mood.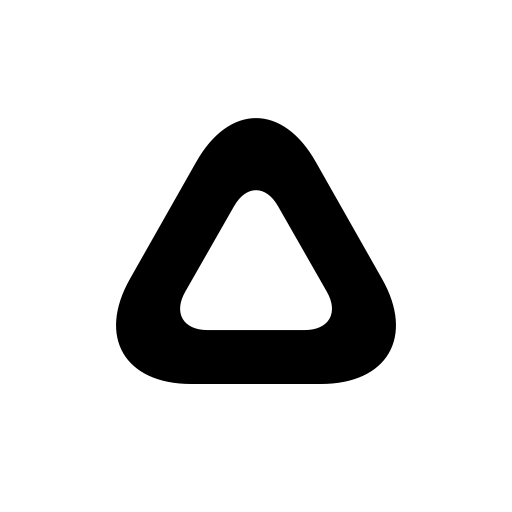 Prisma Specialties:
You can explore your creativity from within the Prisma app.
Share your creations with the Prisma community.
You will also get feed full of beautiful photos created by the community.
Additionally, follow other Prisma users, discover new photos and chat with others.
Choose image enhancement tools like sharpness, contrast, sharpness, brightness, etc.
Prisma Premium Features:
With Prisma premium version, you will get higher resolution images.
Get access to more filters with the paid version.
Price: Free/Prisma Premium cost $7.99/month or pay $29.99/year

5. Lens Distortions
Lens Distortions for iPhone is worth using a photo editing app as it features the ultimate effects library. The users can choose from distinguished photo effects and apply it on the photos to enhance its look. It features natural elements, beautiful light, overlays, etc, and using this will transform your photos into cinematic images. Just swipe down to find filter adjustments for your photos with Lens Distortions app. Apart from this, you can adjust the colour and tone on the photo. Access a range of free photo effects from different categories from within the Lens Distortions app on iPhone.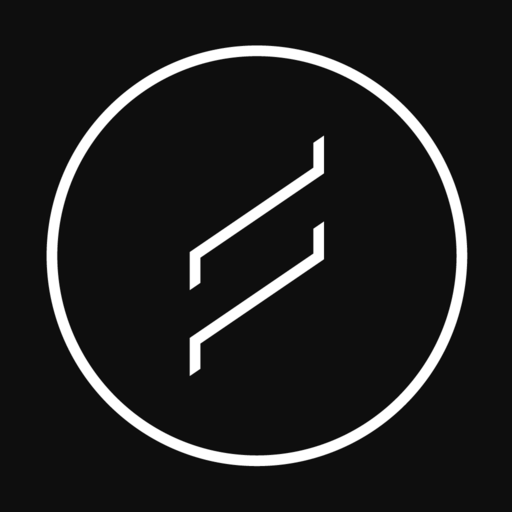 Lens Distortions Specialties:
Create customizable light rays with dynamic light sources using Light Volume.
Choose the easy-to-use lens flare for your photos from Light Hits.
Lens Distortions has everything like snow, rain, fog effects for your photo editing needs.
With Signature Overlays, you will get iconic textures and foreground elements that are unique.
Lens Distortion Premium Features:
Access full library of photo effects instantly with Lens Distortions Unlimited subscription.
Choose from more than 375 premium effects for every photo you edit.
Price: Free/Buy Lens Distortion Unlimited subscription at $2.99

6. PicsArt
PicsArt is one of the most famous and best photo app for the iPhone. It features excellent editing tools that are required for enhancing the photo. Access editing tools like crop, clone, cutouts, adding text, etc. There are artistic filters available on PicsArt like filters, frames, backgrounds, callouts, etc. There are more than hundreds of free templates available on PicsArt app. Use those collage maker and grids or choose new images that are uploaded by PicsArt community every day as your background. It lets you make freestyle collages, grid and template styled collages.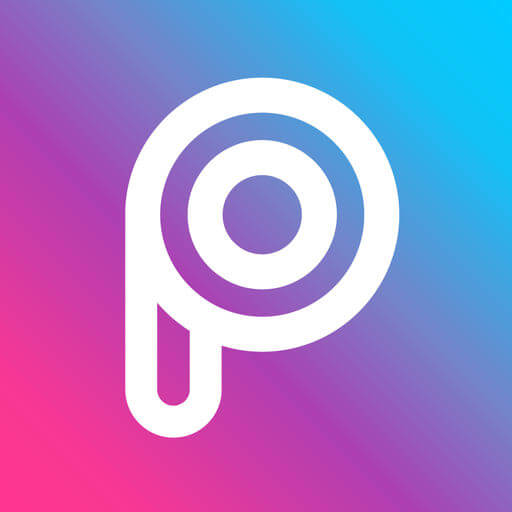 PicsArt Specialties:
With PicsArt, users can create and share custom stickers with others.
Get customizable brushes, drawing tools, layers, with PicsArt Draw.
Take any free-to-edit image to add your personal touch and share it with the PicsArt community.
Take creative challenges every day and get inspiration to make beautiful edits.
Edit together with friends in a whole new way with PicsArt Remix Chat feature.
PicsArt Premium Feature:
With PicsArt Gold, use thousands of premium stickers, frames, fonts, collages, etc.
The premium version supports ad-free editing experience on the iPhone.
Price: Get PicsArt Gold at $35.88/year.

7. Adobe Photoshop Express
Adobe Photoshop Express is the go-to photo editing app can be used on the iPhone. With one touch, anyone can easily edit photos and transform its look. Make creative edits and share photos with others anytime. Besides editing, you may retouch photos and create quality photos collages with few taps. The lenses and effects available in Photoshop Express are unique. Removing spots and blemishes is made easier than ever with the Spot Healing feature. Create photo collages, add styles to the borders, layouts, and backgrounds. Photoshop Express is better known for the customization features it is offering.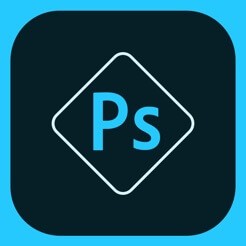 Adobe Photoshop Express Specialties:
Photoshop Express lets you quick fix images, use one-touch adjustments, remove red-eye and pet eye.
It supports smooth out or reduces colour noise and sharpen the details of the photo.
Express more with tattoos, stickers, and text styles on your photos.
Share your photos with Photoshop community and take your creations to the next higher level.
With in-app tutorials, you will get great inspiration as video playback or share them via social media.
Adobe Photoshop Express Premium Feature:
With the premium version, you will get access to more number of editing controls and collage themes.
Use exclusive editor and more other premium features with Photoshop Express.
Price: Buy Photoshop Express premium version at $4.99/month or pay $29.99/year.

8. Pixelmator
Pixelmator is yet another best photo editing app for iPhone with powerful features. The photo editor and has every other editing tools that you require to transform your photos. There are lots of beautiful templates available on Pixelmator and get started with editing easily. So, it is easy to create and edit the images seamlessly. Pixelmator has pre-designed colour adjustment presets like levels, curves, etc. It lets the user access lots of editing tools and adjusts colours, repair, clone, distort, add effects, templates, etc. In addition to editing, users can sketch, draw, spray colour, paint, etc, as Pixelmator is a fully-featured painting app. In addition to this, Pixelmator supports importing and editing the Photoshop images.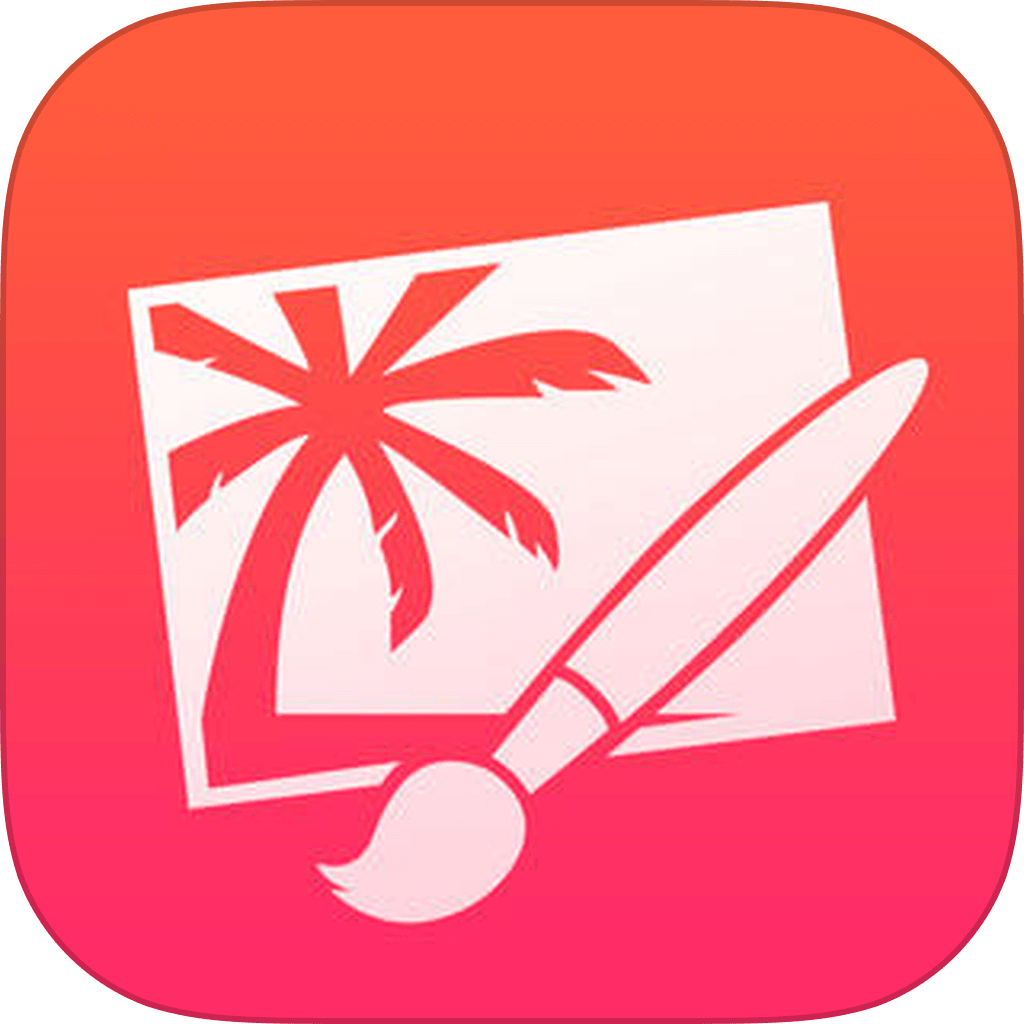 Pixelmator Specialties:
With one-tap colour correction presets, you can easily enhance your photos.
Use the Repair tool to remove or wipe the imperfections, skin blemishes, etc.
Change the entire look of your photo by using the unique effects of Pixelmator app.
Apply non-destructive layer styles to the photos like shadows, gradient fills, outlines, etc.
Keep all the photos that you have edited on Pixelmator on the iCloud Drive and access it from anywhere.
Share your artwork with friends and moreover social platforms with ease.
Pixelmator Premium Features:
With the premium version, you can access tons of new features, an image editing tool, single-window interface, etc.
You will get the support of the split view, full screen, colour adjustment sidebar, etc.
Price: Get a Pixelmator Premium version at $4.99.

9. Enlight Photofox
Enlight Photofox is photo effects and filter studio app to easily transform your photos. Blend your photos and express yourself on every other photo you edit. Choose the filters or effects and apply them to your image with one-tap. Unlike accessing other photo editing apps, you need no experience to access Enlight Photofox on iPhone and edit the photos. It is powered by AI and applying classic photography double exposure is made easy. Just select the photos, an overlay and the AI will take control of the rest. Above all, mix your photos in different ways to get sophisticated effects and art.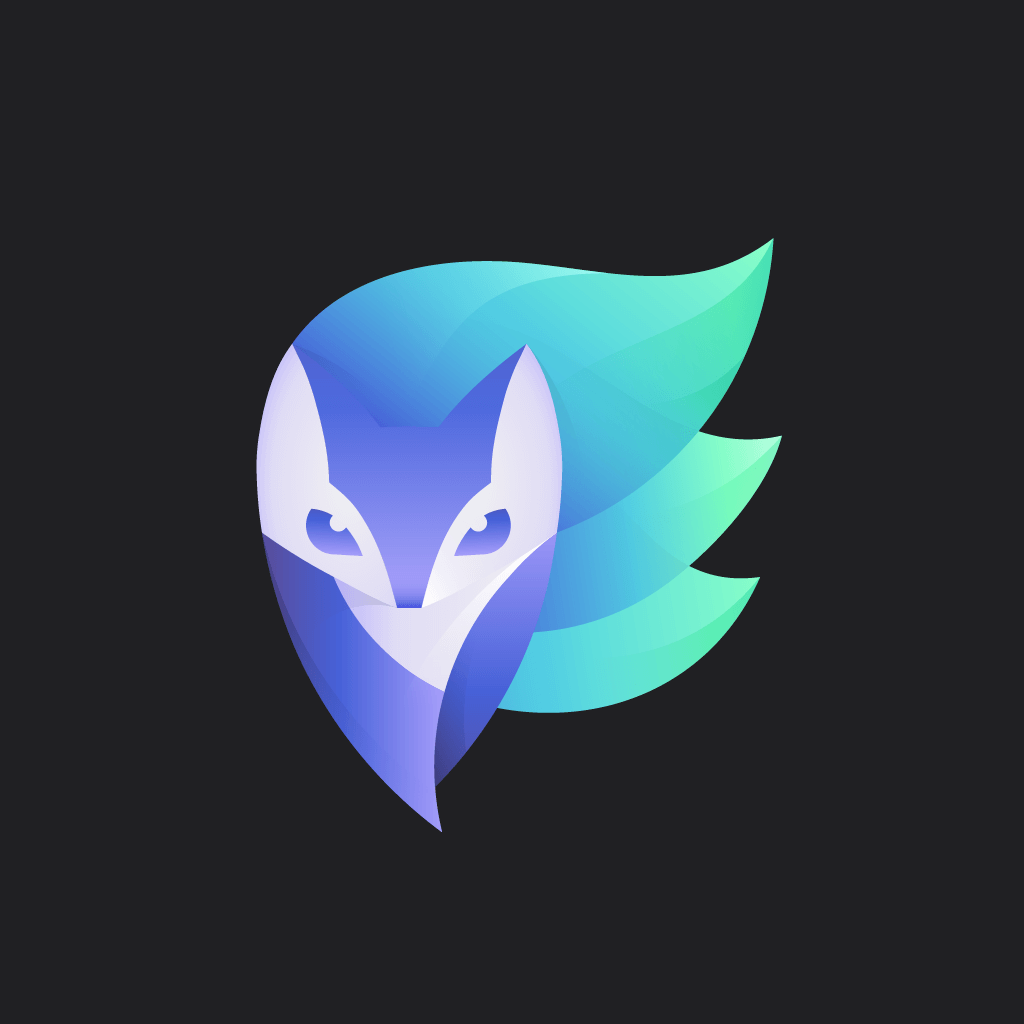 Enlight Photofox Specialties:
With Enlight Photofox, make quick and easy image dispersion without learning any software.
Apply surreal backgrounds and effects into your photo with a single tap.
Get access to advanced image corrections tools like heal, curves, intensity, etc.
Add artistic glitch effects, for example, colour split, pixel sorting, etc, to the photo and turn it into a masterpiece.
Enlight Photofox Premium Features:
With Enlight Photofox premium, you can get unlimited access to all the features like filters, effects, etc.
Share your Enlight Photofox photo editing creativity with others over social media.
Price: Get Enlight Photofox Unlimited Access at $3.99/month.

10. Superimpose
Superimpose is the best photo editing apps for iPhone that lets you create professional-grade photos. No more relying on software or computer to edit your photos. Easily edit, cut, copy, paste, blend, and mix the photos. It offers the easiest way to superimpose one photo with another. There are multiple layers and you can bring your imagination to real with masking. Use different tools available on the Superimpose app on your photos and transform its look. For instance, use brush, mask, magic mask, image, text, etc,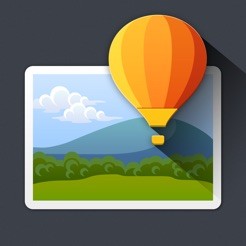 Superimpose Specialties:
With the Superimpose photo editing app, you can easily mask the unwanted portion of any foreground photo with the help of masking tools.
Choose from different filter options to transform the entire look of your photo easily.
There are more than 18 blending modes available in the Superimpose app.
Price: Get Superimpose premium version at $1.99.

Our Opinion
Almost all the apps listed here in this article are rated to be the best photo editing apps for the iPhone for various reasons. Therefore, iPhone users can choose any of the photo editing app to transform your photo easily. Above all, any of the apps listed here are easy-to-use and needs no special knowledge.
Comment us your favourite photo editing apps in the below comments sections. Also, don't forget to follow us on Facebook and Twitter for more updates.
Was this article helpful?