Key Highlights
Browser: Go to Chegg.com → Study → Create an account → Choose the plan → Enter the card details → Start free trial.
Chegg is one of the best learning platforms, where you can get rental-based textbooks in physical and digital forms. They also offer online tuition classes, home assignments, textbook solutions, career counseling, etc. To access the platform, you must sign up and subscribe to Chegg plans which offer a 7-day free trial for new users.
Note – Chegg offers a 7-day free trial from time to time only. Check their official website regularly to find out whether the free trial is available or not.
How Much Does Chegg Cost?
Chegg offers various subscription plans depending on the product you choose. Some of the most popular subscriptions are
Chegg Study – $14.95/month
Chegg Study Pack – $19.95/month
Chegg Math Solver – $9.95/month
Chegg Writing – $9.95/month
To consult or hire a tutor – ¢7/month
How to Get Chegg Free Trial
You should create an account using the browser (PC/smartphone) on the Chegg platform to get the free trial.
[1] Visit the official site of Chegg from the browser.
[2] Click Study on the top and click Try Chegg Study.

[3] On the next page, type your Email ID and Password. You can also sign up using Apple ID, Facebook, or Google. Click Create Account.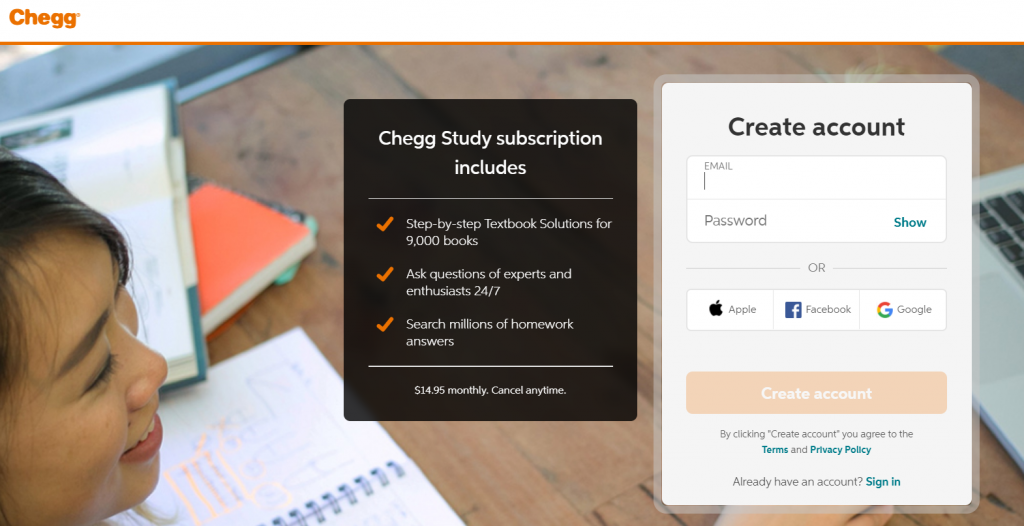 [4] Following that, choose the desired Chegg Study Pack.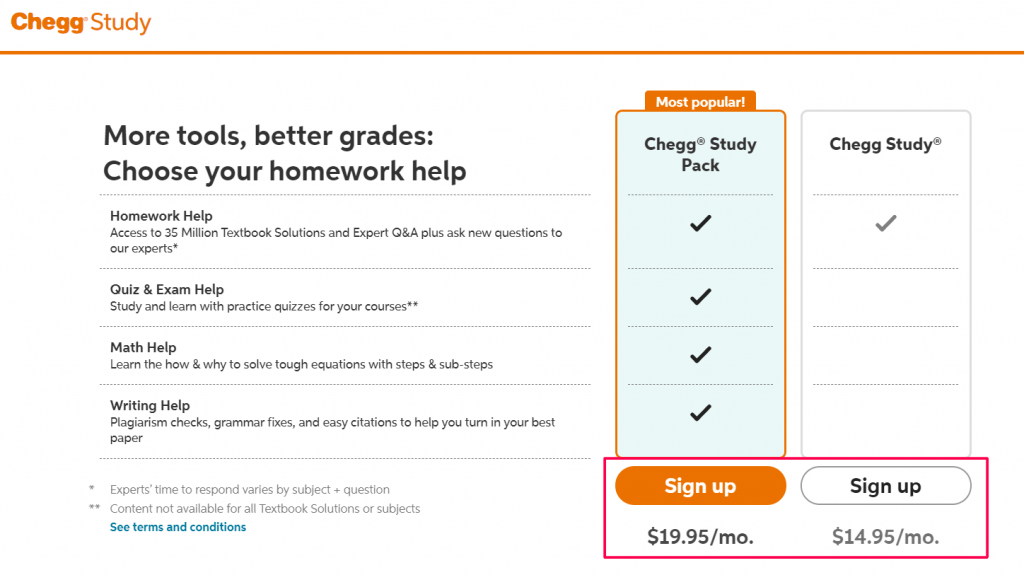 [5] Next, enter the necessary payment details, such as Card number, CVV, Zip Code, Country, etc., and click Join Now.
[6] Once you register, you can start using Chegg's free trial.
Note: Chegg only collects your card details and will be billed only when your trial period ends.
How to Cancel Chegg Free Trial
Note: You must cancel your subscription before the trial period to avoid charges.
[1] Go to Chegg's official website by using a browser on a PC or smartphone.
[2] Log in to your Chegg account using the credentials.
[3] Tap on your Profile icon.
[4] Select My Account from the drop-down menu.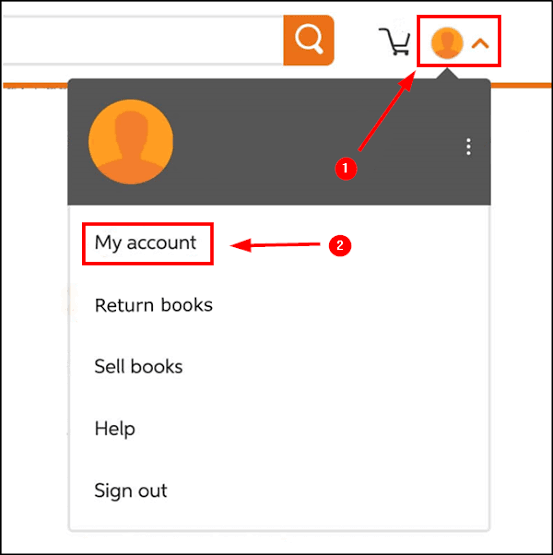 [5] Select the Orders → All Orders → Subscriptions.
[6] Next, click the Cancel membership option.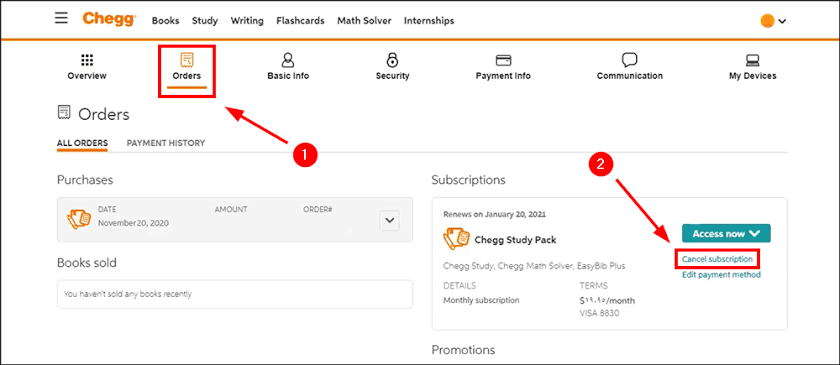 [7] Follow the on-screen instructions. Once the subscription gets canceled, you will receive the confirmation email to the registered email address.
You can follow the same procedure to cancel your Chegg premium subscription if you aren't interested in its features.
Frequently Asked Questions
1. Can we apply the coupon for Chegg free trial?
Yes. You can coupons are eligible and can apply for the free trial if available. Using the coupon code can reduce subscription costs.
2. Does Chegg supports coupon code?
Yes. If you have an appropriate coupon code, you can use it on the Chegg website to get the subscription plan at a lesser price.
3. Is it possible to get Chegg free trial without a credit card?
No. You must provide your credit card details to get the free trial. However, you will not be charged until the free trial ends.
Was this article helpful?