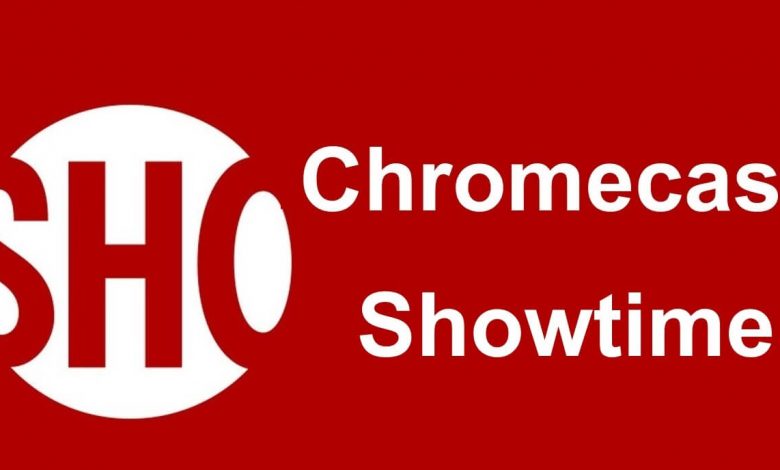 Showtime is the best place to watch star-studded movies, TV shows, documentaries, comedy, sports, originals and much more without any cable subscription. You can download your favourite shows to stream it in offline mode whenever and wherever you want. The Showtime subscription costs only $10.99/month. One of the advantages of the Showtime app is that you can cast Showtime contents to the TV through Chromecast. It lets you watch your favourite shows and movies on bigger screens easily.
For new users, Showtime offers 30-days free trial to test out its features. You can also get Showtime as an additional option on various services like Amazon Prime, Sling TV, YouTube TV, Hulu and more.
Chromecast Showtime using Android or iOS device
The showtime app on Android and iOS devices has built-in casting support to send its media to larger screens. To cast media, your casting device (Android, iPhone or iPad) and Chromecast must be on the same network.
Step 1: Open the Showtime app.
Step 2: Click the Cast icon that you can see on the top right corner.
Step 3: Select your Chromecast device.
Step 4: Once connected, the cast icon will turn from white colour to blue colour.
Step 5: Now, select and play any Showtime media on your device.
Step 6: The media will appear on the TV.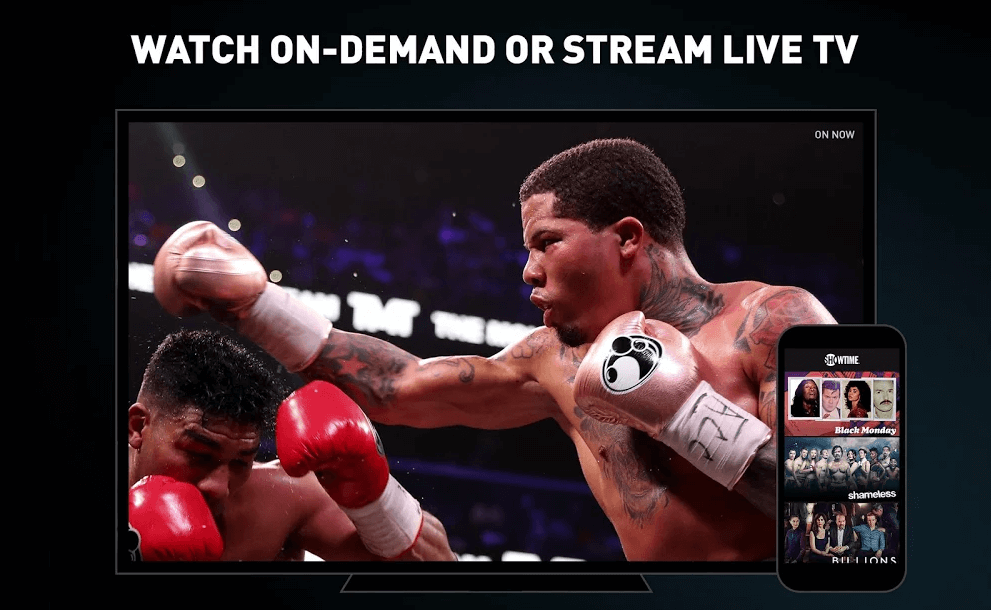 Alternative Way – Chromecast Showtime using Chrome Browser on PC
By using the Chrome browser on your PC or laptop, you can also stream Showtime contents by visiting sho.com.
Step 1: Connect your PC or laptop and Chromecast to the same Wi-Fi network.
Step 2: Launch the Chrome browser and visit sho.com.
Step 3: Sign in to your Showtime account and stream the content that you want to cast.
Step 4: Once the media starts to play, right-click anywhere on the screen and click the Cast icon.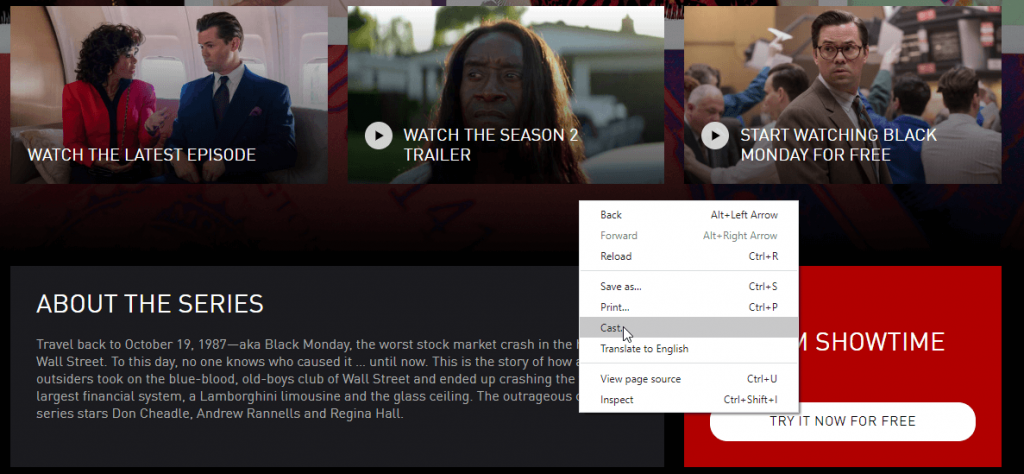 Step 5: Select your Chromecast device and the PC screen will mirror on the TV.
Step 6: To stop casting, click the Cast icon again and select Stop.
You might also be interested in best Casting apps for Smart TV.
To Conclude
Now you know two different ways to cast Showtime contents on Chromecast connected TVs. If you face any issues like showtime app on Chromecast not working or if you see no cast button on showtime app, simply disconnect the devices and reconnect it.
Use the comments section to post the queries related to this guide. Follow Techowns on Facebook and Twitter for more articles and tech news related to Chromecast.
Was this article helpful?