DirecTV stream is one of the streaming services that have a huge collection of channels in its premium packages. DirecTV Stream offers a free trial for users signing up for the first time. If you want to check what the streaming service offers, you can utilize the free trial period. If you don't get satisfied with the free trial, you need to cancel it before the free trial ends. Otherwise, the amount will be debited from your account according to your chosen plan.
DirecTV Stream Pricing
DirecTV Stream consists of four different plan that offers users various collection of channels in each package.
Entertainment: $74.99/Month + tax
Choice: $99.99/Month + tax
Ultimate: $109.99/Month + tax
Premier: $154.99/Month + tax
How to Get a Free Trial on DirecTV Stream
1: In a web browser, visit the DirecTV Stream website (https://www.directv.com/stream/).
2: Choose a suitable plan and select the Free Trial button below the package details.
3: In the next step, select the channels you need as an add-on and click on the Start Free Trial button.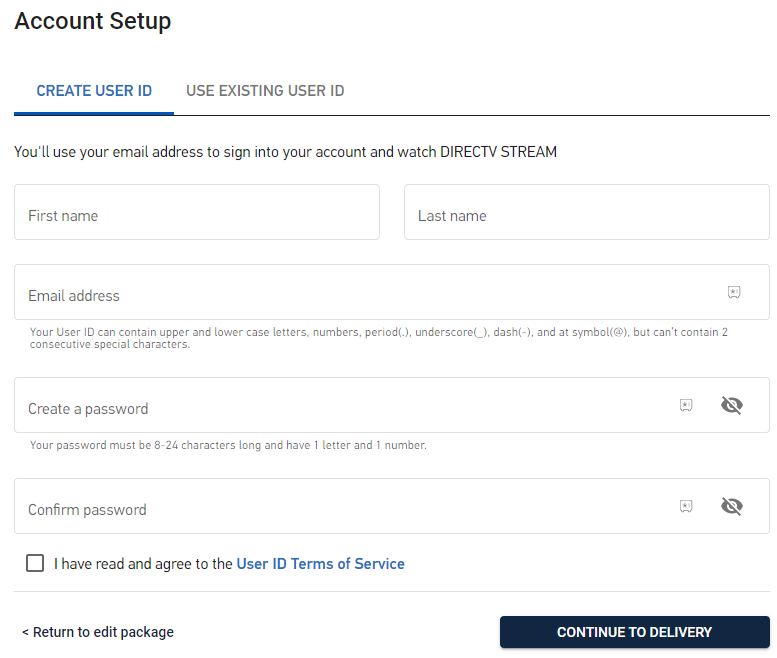 4: Under Account setup, enter your name, email address, phone number, and password. Finally, click on the Continue to Delivery button.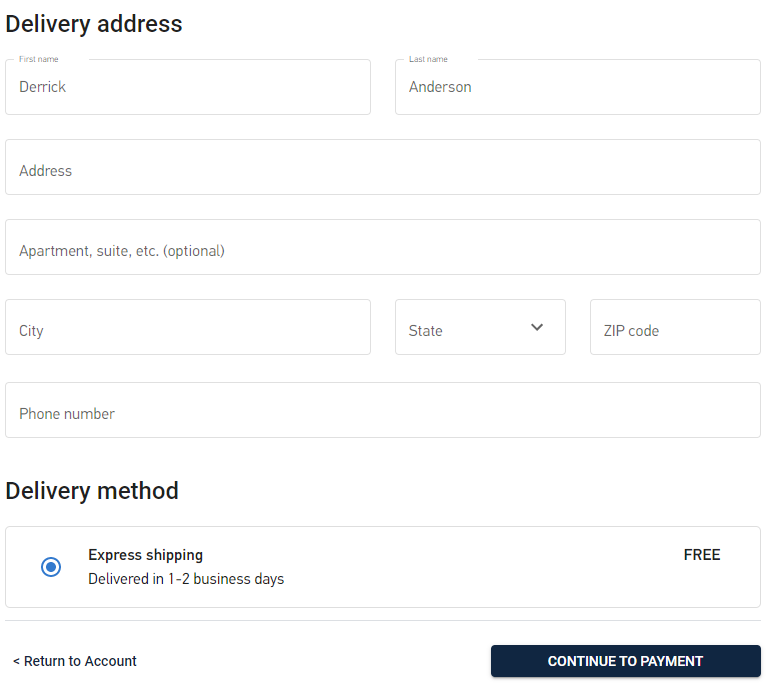 5: Enter your address and click on Continue to Payment button.

6: In the next step, enter your payment details and click on Place Stream order below to start your free trial period.
The free trial period will change into a premium subscription if you don't cancel it before the end of the free trial period.
Like DirecTV Stream, you can get a 7-day free trial on Discovery Plus to test out the features available on it.
How to Cancel DirecTV Stream Free Trial
1: In a web browser, visit the DirecTV stream website. Click on the Sign in drop-down button and choose the Account overview option. It will prompt your login with your account details.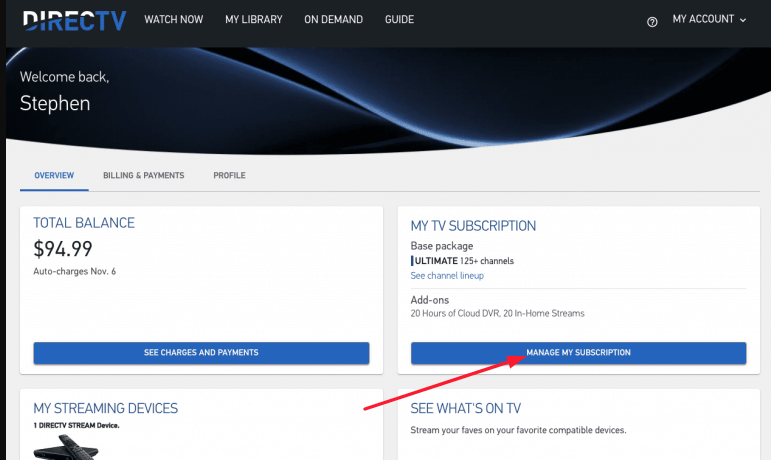 2: Under account overview, select the Manage my Subscription option under My TV subscription.
3: Click on Cancel My subscription link under the current TV subscription.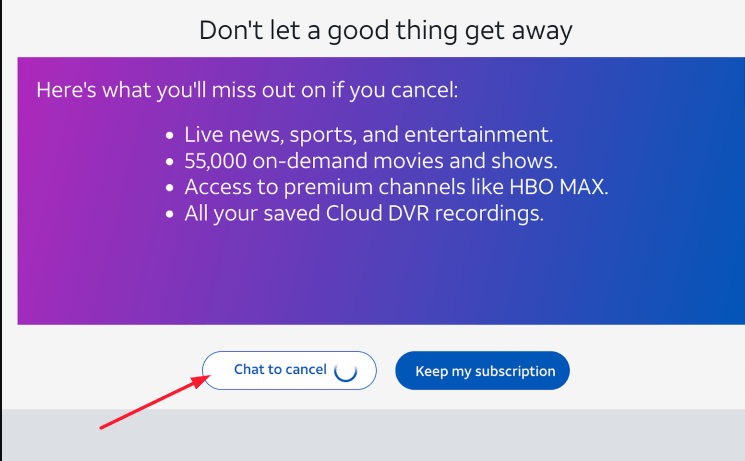 4: In the next step, select the Chat to cancel option to cancel your subscription using chat.
5: By clicking the chat option, you will be directed to a DirecTV representative about canceling the subscription.
6: Be firm with your decision, talk politely to the representative, and explain the reason for cancellation to complete the process.
When your internet is down, the chat to cancel option might be greyed out sometimes. So to cancel the subscription, call 800.531. 5000 and talk about canceling your account over the phone. If your account is under contract, you need to pay a termination fee of $20 per month until the end of the contract. They will charge you a one-time deactivation fee of $15.
Frequently Asked Questions
How long is DirecTV stream free trial?
Currently, DirecTV stream offers a free trial period of five days to users who join the streaming service for the first time.
How many users can stream DirecTV Stream at once?
A total of three users can stream the DirecTV service simultaneously.
Was this article helpful?