Key Highlights
Get fuboTV on Apple TV: Go to App Store → Search fuboTV → Select Get → Open → Activate fuboTV → Start streaming.
If you are looking for an entertainment and sports-focused streaming service on Apple TV, you can try the fuboTV app. Fortunately, the fuboTV app is compatible with the Apple TV and you can install it from the App Store. fuboTV has the best collection and covers almost all local channels in the United States. If you are a new subscriber, you can sign up and get a free trial on fuboTV and can stream 200+ channels without paying a single penny.
How to Get fuboTV on Apple TV
1. Turn on your Apple TV and select App Store on the home screen.
2. Hover to the Search tab in the App Store.
3. Press and hold the Mic button on the remote and say 'fuboTV'. You can also type fuboTV using the on-screen keyboard.
4. Select fuboTV from the suggestions.
5. Click Get to install fuboTV on Apple TV.
6. Select Open to launch the fuboTV app.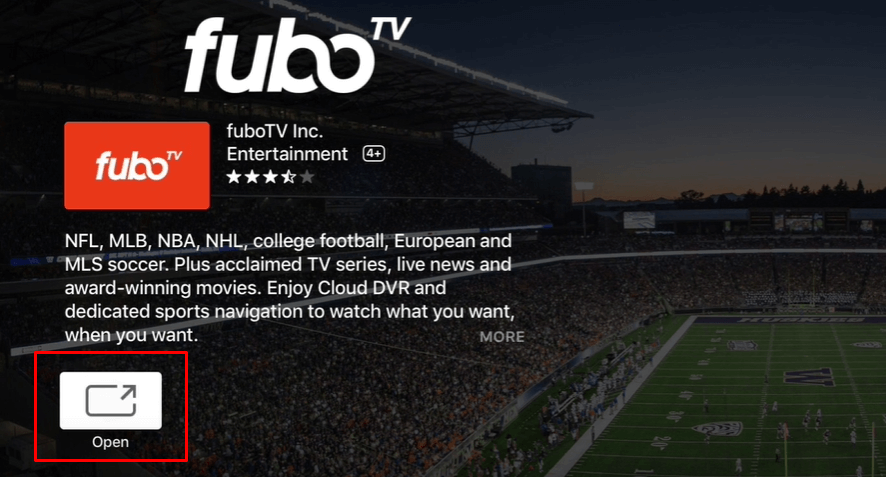 How to Activate fuboTV on Apple TV
1. Select Sign In. You will get two different sign in options.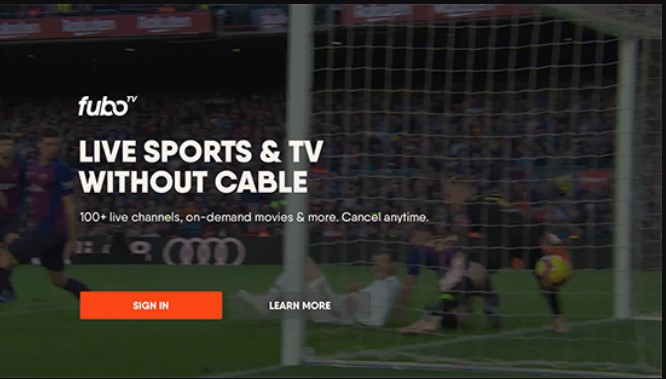 2. Choose either Sign In With Email or Sign In With a Code.
3. By choosing Sign In With Email, you will need to enter your email ID and password using the on-screen keyboard.
4. When you choose to Sign In With a Code, you can see the Activation Code on the screen.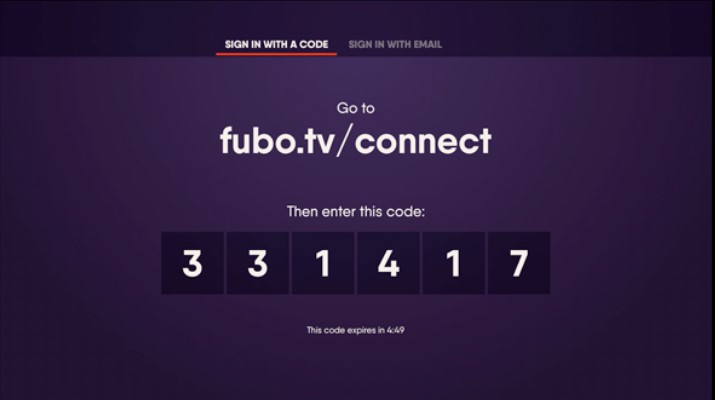 5. Go to the fuboTV's activation page and enter the code.
6. Click Submit.
7. Once the code gets verified, the app refreshes and it will be activated.
How to AirPlay fuboTV on Apple TV
If you don't like installing the fuboTV app on your streaming device, you can AirPlay the content from your iPhone/iPad.
1. Connect your iPhone/ iPad and Apple TV to the same WiFi network.
2. Enable AirPlay on your Apple TV device.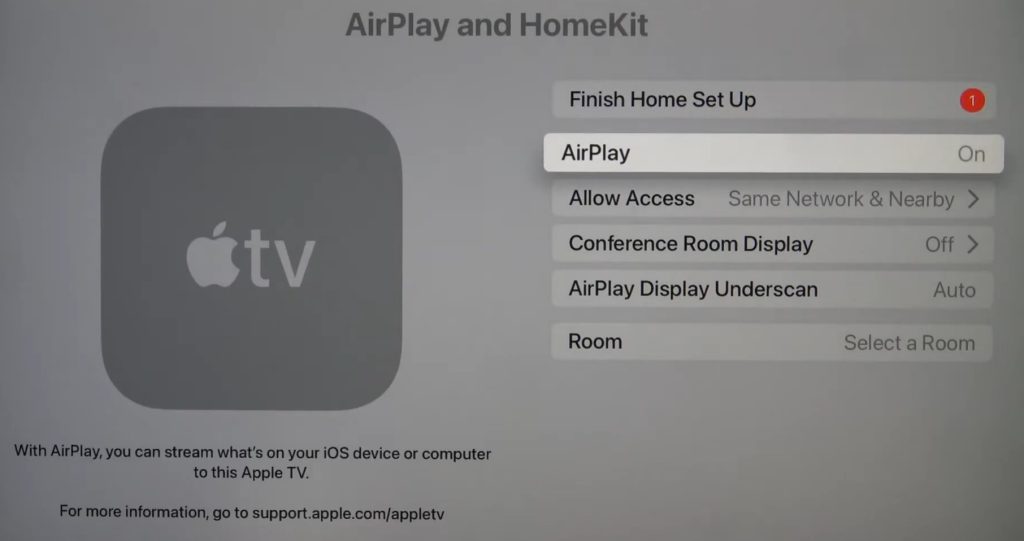 To enable AirPlay, go to Settings → AirPlay and HomeKit → AirPlay → Turn ON.
3. Launch the fuboTV app on your iPhone and iPad.
4. Play the desired channel you like to watch on your Apple TV.
5. Tap the AirPlay icon on the Media Player.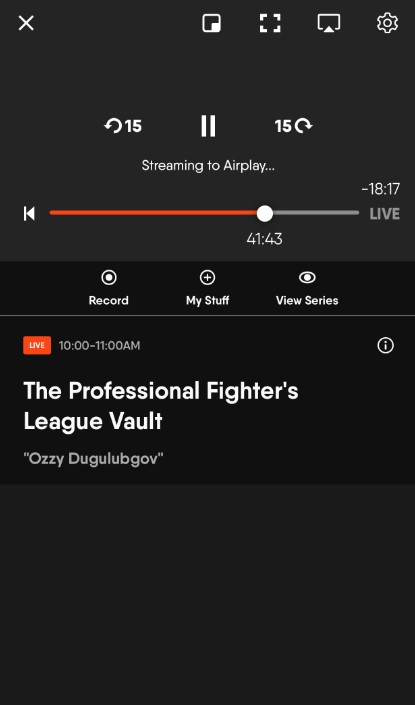 6. Select your Apple TV from the nearby devices.
7. A code will appear on the Apple TV while mirroring the screen for the first time.
8. Enter the code on your iPhone to get paired.
9. Once paired, you can see the fuboTV streaming on the Apple TV.
How to Fix fuboTV Not Working on Apple TV
Sometimes, fuboTV may stop working unexpectedly due to technical glitches like slow internet, or app compatibility, etc. To fix this, you need to follow the troubleshooting steps mentioned below.
1. Check the Internet speed – If you feel the content streaming is too sluggish, you must perform a speed test. If the speed is less than 35 Mbps, you must restart the router or reconnect the ethernet cable to fix it.
2. Restart the fuboTV app – Force quit the fuboTV app if it gets frozen while streaming. After a few seconds, restart the app and check whether the issue has been fixed.
3. Reboot Apple TV – If the app still gets stuck while streaming, reboot your Apple TV device.
4. Uninstall/Reinstall fuboTV – If the app frequently crashes on your device, uninstall and reinstall it again.
5. Update Apple TV – When your Apple TV firmware isn't compatible with the fuboTV, it throws some minor glitches. Hence, try updating your Apple TV to fix it.
6. Reset Apple TV – Try resetting your Apple TV to the factory settings, if none of the above methods works.
fuboTV Subscription Plans
To continue streaming fuboTV after the trial period, you must purchase any of the premium plans mentioned below.
| PLANS | PRICING PER MONTH |
| --- | --- |
| Pro | $74.99 |
| Elite | $84.99 |
| Premier | $94.99 |
| Latino | $24.99 |
FAQ
1. Does fuboTV supports Apple 4K device?
Yes, fuboTV supports Apple 4K devices. Currently, fuboTV supports 4th generation or higher devices.
2. Can you get a free trial on fuboTV?
Yes. fuboTV offers a 7-day free trial to new subscribers.
Was this article helpful?