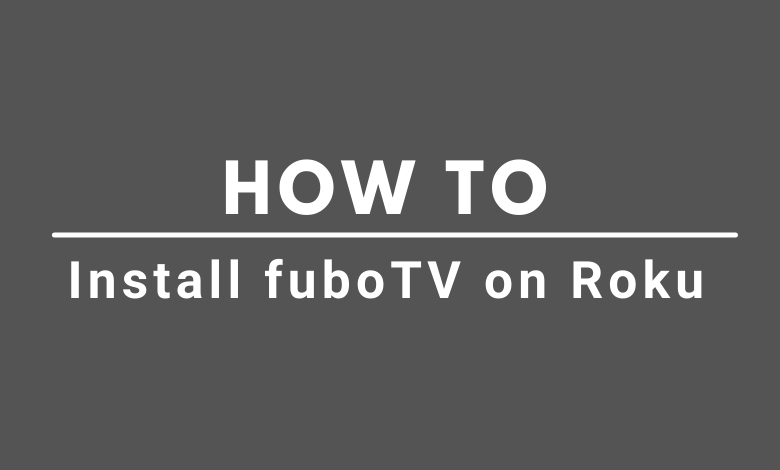 When it comes to streaming sporting events on Roku or any other device, fuboTV is the first service you need to look for. Available at $64.99/month, you will get access to all kinds of 100+ channels without cable. Along with sports, you can also find channels for movies, TV shows, and news. Each fuboTV account comes with 30 hours of Cloud DVR space to record your favorite events. The DVR storage can be extended by paying additional money. Without any further delay, let's have a look at the producer to install and watch fuboTV on Roku.
Steps to Watch fuboTV on Roku
Step 1 – Turn on your Roku device and navigate to the Search menu.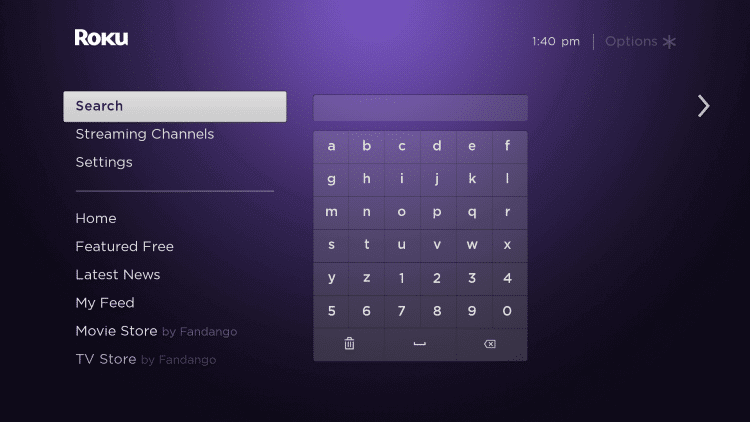 Step 2 – Type fuboTV by using the on-screen virtual keyboard.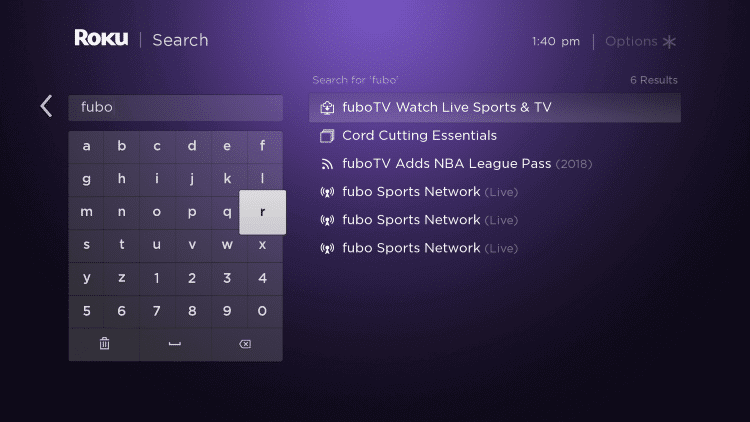 Step 3 – Choose the fuboTV app.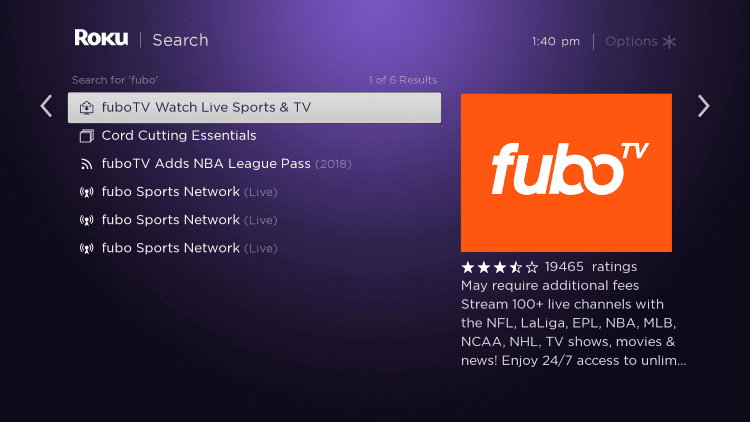 Step 4 – Click the Add channel option on its info screen.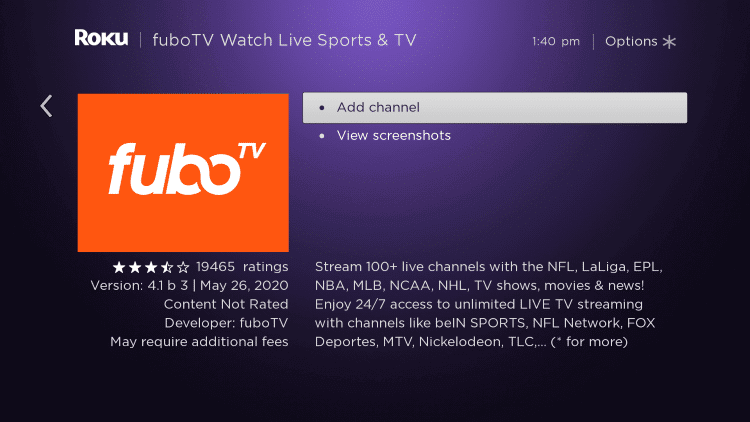 Step 5 – Wait for fuboTV to install on your device.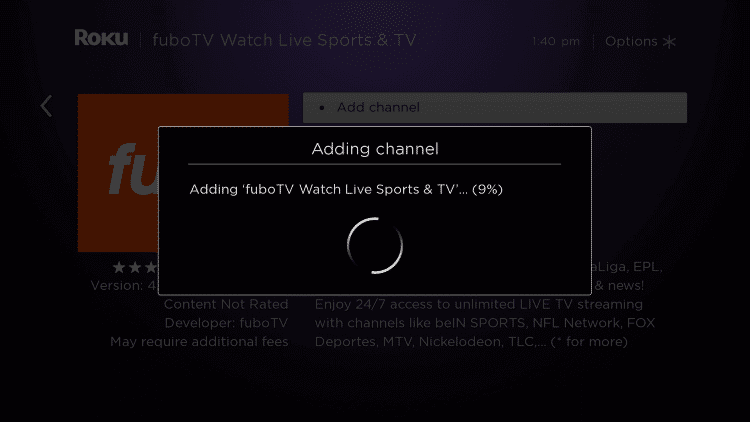 Step 6 – Once installed, a popup will open on the screen. Click OK.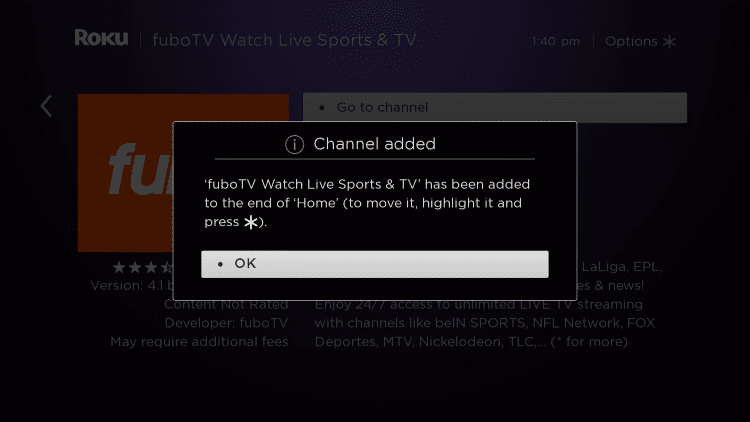 Step 7 – Return back to the Roku home screen and find the fuboTV app.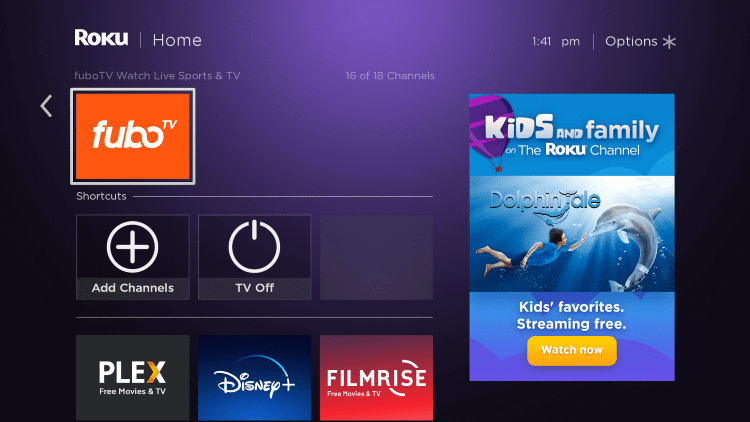 Step 8 – Click the star icon on the remote and tap the Move channel option.
Step 9 – Bring it to the location that you want. You can also use the app without moving it to a different location.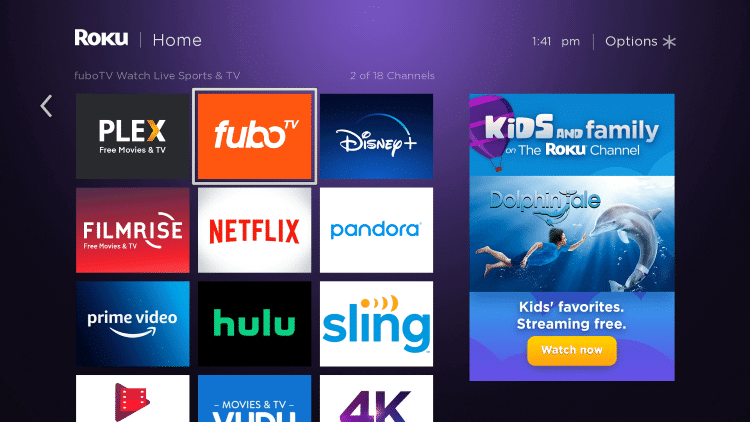 Note – You can also add fuboTV to your streaming device by logging into your account on my.roku.com.
Step 10 – Launch the fuboTV app.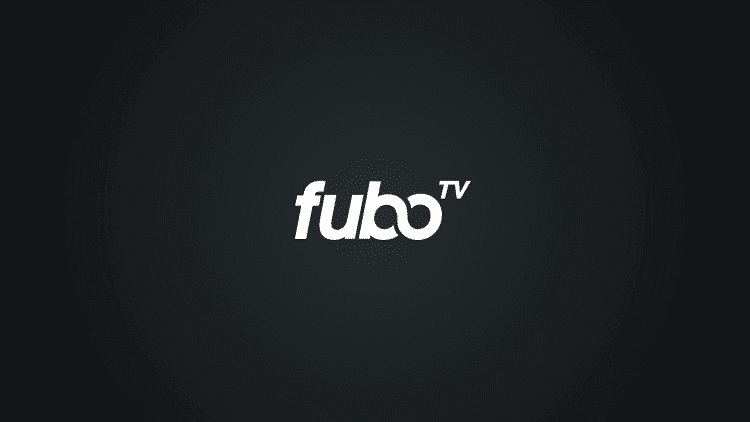 Step 11 – Click the SIGN IN menu on the home screen and configure your fuboTV login credentials. If you're a new user, click the START FREE 7-DAY TRIAL menu and create a new account.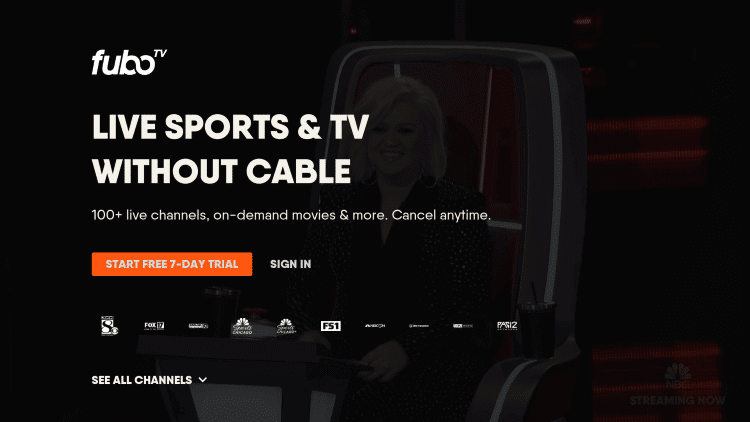 fuboTV Not Working on Roku
Whenever the fuboTV app on Roku fails to load the media content or shows an error while streaming, try out these simple solutions to fix it immediately.
Solution 1 – Go to Roku settings and clear the cache.
Solution 2 – Uninstall the fuboTV from your Roku and install it back after few minutes.
Solution 3 – Check whether your Roku is updated to the latest version or not.
Solution 4 – Restart your Roku and then launch the fuboTV app to stream the contents.
Solution 5 – Finally, reset your Roku to the factory settings and install the fuboTV app again.
How to Cancel fuboTV Subscription on Roku
If you have subscribed for service through Roku, follow the below-mentioned two methods to cancel the subscription.
Method 1 – Using Browser
Open a browser on a PC or smartphone and visit this link.
Sign in with the Roku account that you configured on the streaming device.
Navigate to fuboTV subscription and tap the Unsubscribe menu located next to it.
Click Yes, Unsubscribe to confirm it.
On the next screen, click Done.
Method 2 – On Roku Device
On your home screen, navigate to the fuboTV app.
Press the Star button on your remote and select the Manage subscription menu.
Click Cancel subscription.
Again, click Cancel subscription.
Finally, click Done to close the tab.
If you had any queries or feedback related to this guide, mention them in the comments section. Follow our Facebook and Twitter pages to read our tutorials instantly.
Was this article helpful?