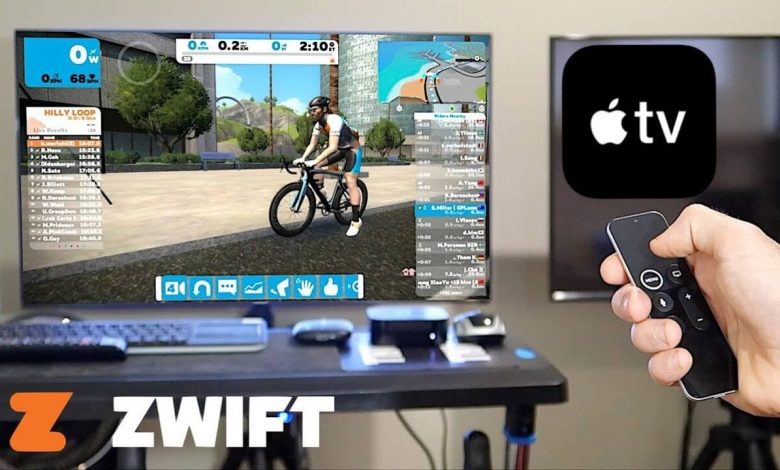 Zwift is an effective training app that turns your indoor training enjoyable. You can get a real feel for training on Zwift. This app is developed with the intensity to strengthen your body with more than thousands of structured workouts. It is a training tool where you can use a treadmill, foot-pod to run and ride a cycle. The training plans are designed by world-class trainers. Install Zwift app on your Apple TV 4K and choose between hundreds of events from the fun group, choose their location for run and ride. Find friends and run laps with them in real-time. This app will help you analyze and take your performance to the next level.
Apple TV is an iOS device that supports a lot of apps and services to access. Almost all the iPhone apps are compatible with the Apple TV device. Likewise, the Zwift run and ride is one of the well-supported apps on Apple TV. Let's see all the required steps to install Zwift on Apple TV.
FYI: 12 Best Fitness Apps for Apple Watch [2020]
Features of Zwift
Developed with more than 1000 structured workouts and training apps.
Hold out 200+ live events a day. Find friends and participate in group rides and run.
Get cycling experience in the Alps or run in different countryside.
Examine your progress and improve your performance.
Comes with a number of trainers and supported by multiple devices.
Requires a monthly subscription of $14.99 to access this app.
Install Zwift on Apple TV
Zwift is an official app that can be directly installed from the Apple TV App Store. The App Store is built-in only on Apple TV 4th generation or higher versions. The Apple TV 3rd generation and earlier versions of Apple TV do not have the App Store and so you cannot install any additional apps to it. This is the only requirements to get Zwift on your Apple TV.
#1: Turn on your Apple TV and go to home screen.
#2: Connect it to your home WiFi.
#3: Open the App Store on your Apple TV.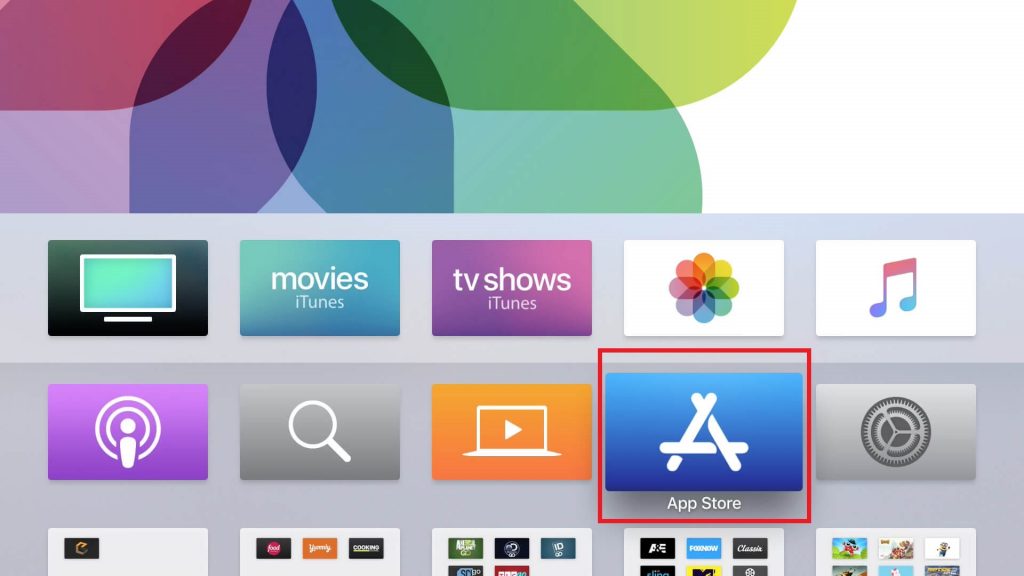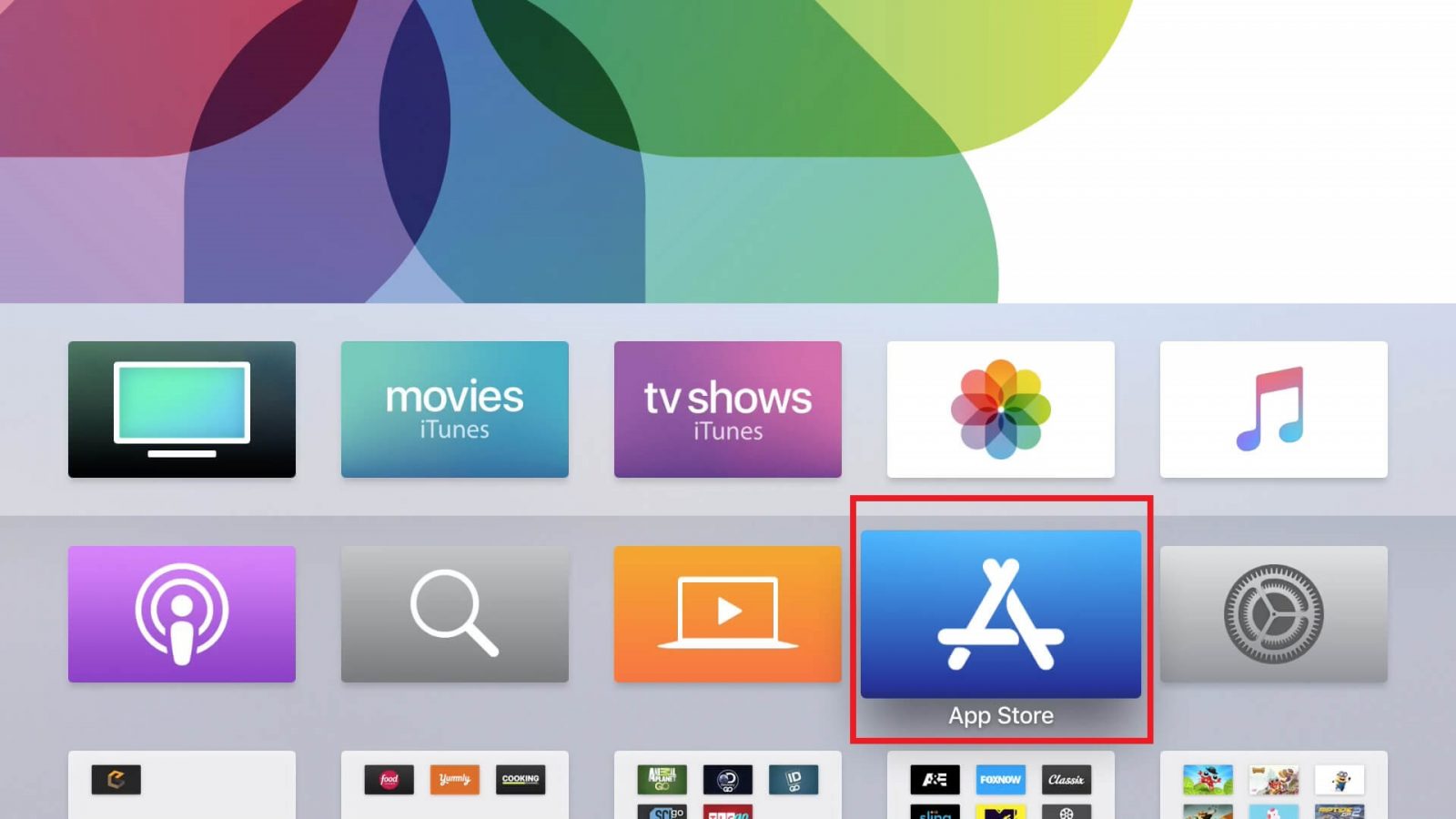 #4: Navigate to search bar and search for Zwift app.
#5: Find out the Zwift app from the search result.
#6: Now select Install or Get icon. Then wait for some time to for the download and installation process to complete.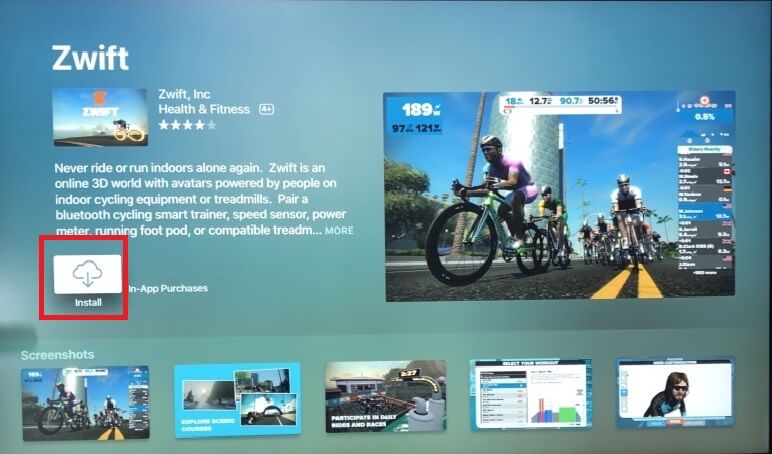 #7: Once the app is installed, the install icon changes to Open. Click on Open icon to launch the Zwift app on your Apple TV.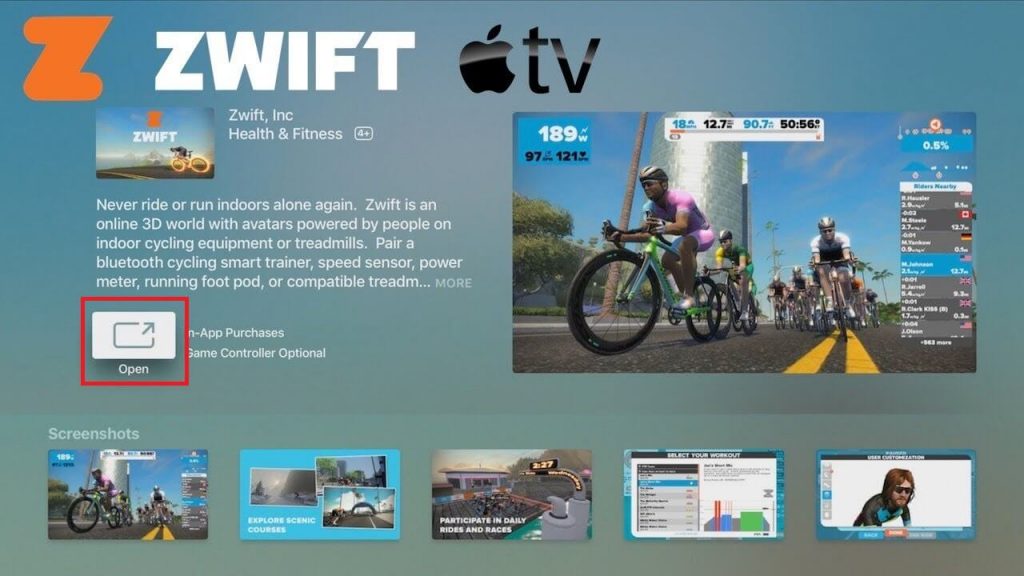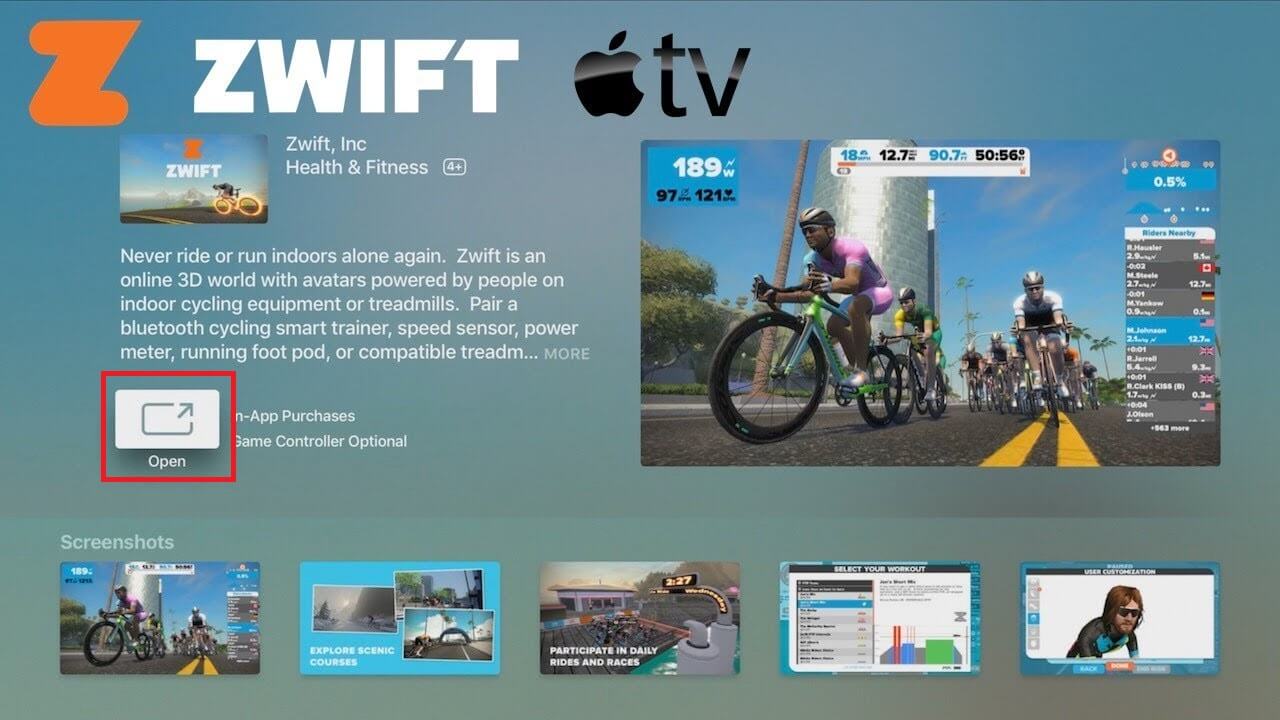 #8: After that the Zwift app login screen shown on your TV. Here you have to enter your Zwift login credential to access this app.
How to Pair Zwift On Apple TV with iPhone?
#1: Connect you iPhone and Apple TV with the same WiFi and turn on Bluetooth.
#2: Open the App Store on your iPhone.
#3: Search for and select the Zwift app.
#4: Click Get button to install the app on your iPhone.
#5: After that launch the app on your iPhone.
#6: Now enter the Zwift login, the same you use on your Apple TV.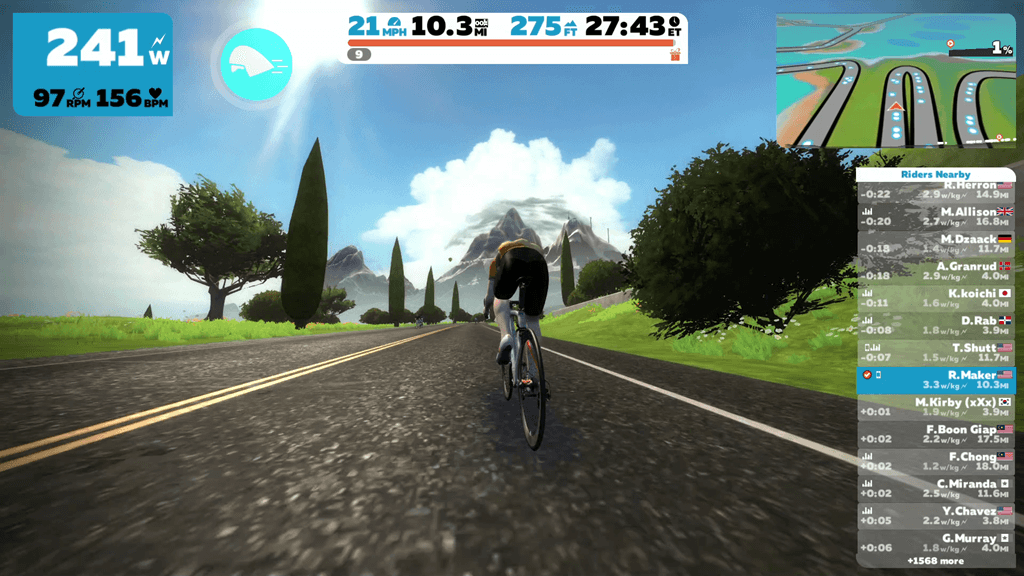 #7: Now Turn on Device connections option under More menu option.
#8: Go to Apple TV and start connecting your iPhone.
#8: Once your devices are connected, click OK to use Zwift.
To Conclude
Using Zwift Apple TV you can transform your living room into a training playground. If you are looking for world-class training plans, the Zwift app is a better choice. Pair a Zwift supported device with your Apple TV and get your training at home. Get this app, choose your place & time and experience the freedom to train, ride and run anytime.
Share your experience training with the Zwift app, in the comments below. Follow us on Twitter and Facebook for more updates.
Was this article helpful?