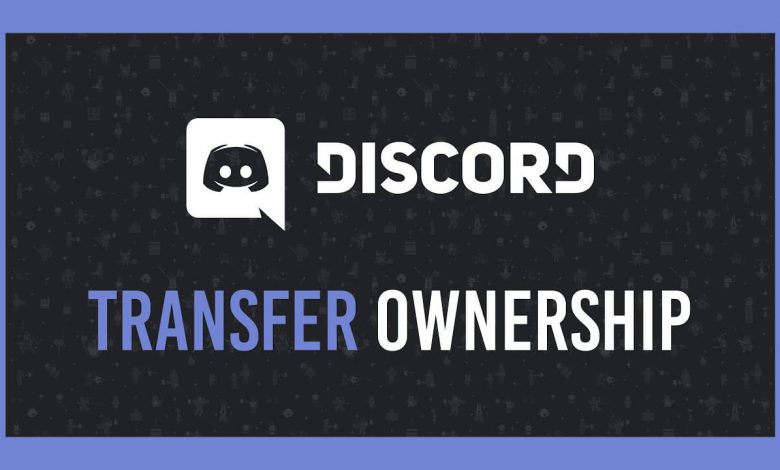 Nowadays, you find a lot of messaging apps for Android and iPhone. Discord is one of the popular platforms among gamers, which can be used to chat, share images, and videos with your friends. The Discord application's significant advantage is that it enables you to communicate with your friends while playing games. Like Facebook and Instagram, you can search and add people as your friends. Apart from adding or removing friends from your Discord server, you can also transfer server ownership when you're not active for an extended period of time.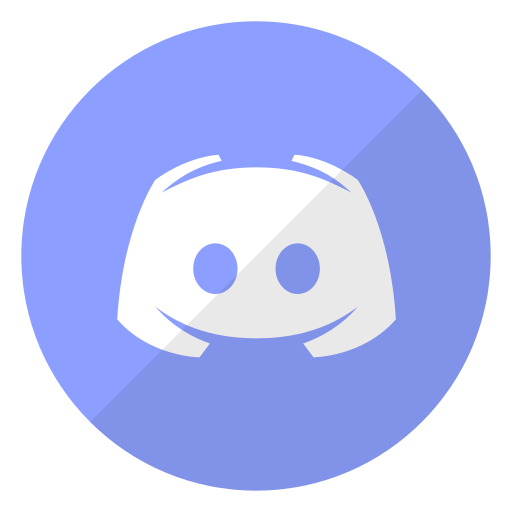 The servers are merely a "Chat Room" where you can interact with several people simultaneously. Further, it can be broken into channels, where you can send direct messages to the individuals.
Transfer Discord Server Ownership
You can transfer ownership to others only when your server has more than 100+ users. At the same time, your server must be 30-days old to change the admin.
If the owner has not been active for several months, the secondary controller of the server can gain ownership automatically by submitting a request to the Discord team. By mailing the necessary details to [email protected], the Discord team will change the admin rights. Or, go to Help and Support >> Server Ownership Transfer Request and provide the necessary details.
Steps to Transfer Discord Server Ownership Manually
Login to your Discord Account using the Mobile app or Web browser.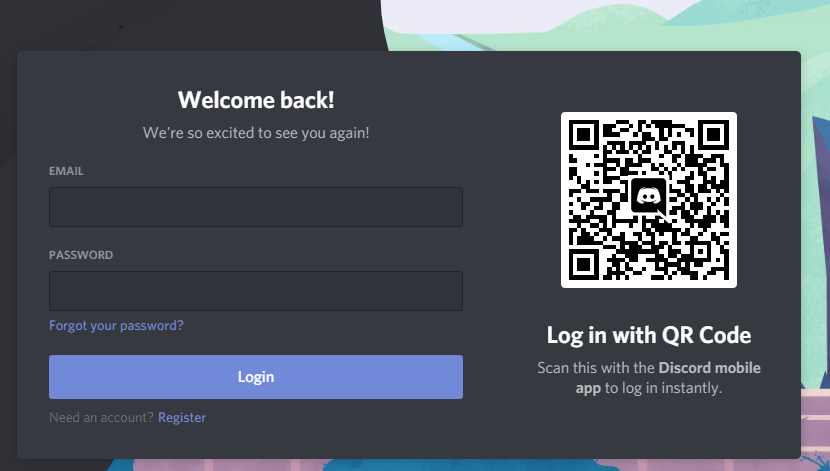 On your dashboard, search for the server where you need to transfer the ownership.
Besides the Discord server symbol, click the arrow icon to expand the options.
Choose "Server Settings" and navigate to it. Under the USER MANAGEMENT section, tap the Members section.

Select the member and click the three-dot menu located on the left side of the name.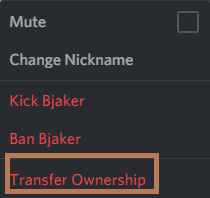 From the drop-down menu, choose "Transfer Ownership." A confirmation dialog box will appear. Again, choose "Transfer Ownership" to confirm the process.

As we mentioned earlier, your server must have 100 members in order to change the ownership. If you're a secondary controller, you can gain the ownership by submitting a request. Still finding difficulties or having any suggestions, write to us in the comment section. Do keep in touch with us by following our Facebook and Twitter profiles.
Was this article helpful?