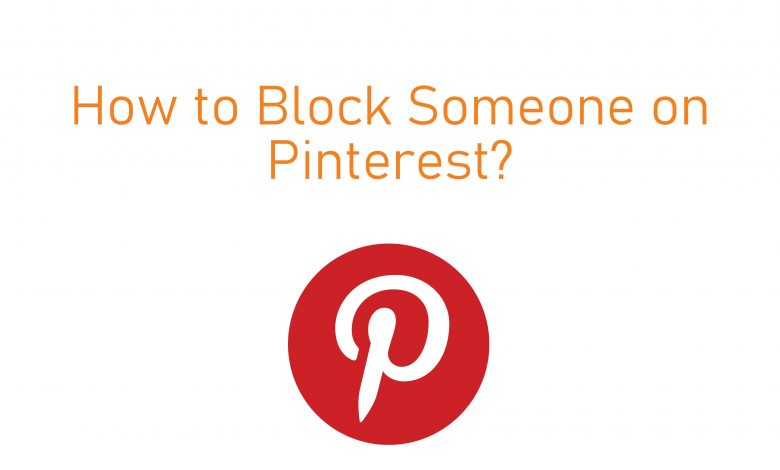 Pinterest is an image-based social media website which allows its user to share images and visual ideas. It is totally free to use but asks you to create an account or either choose from Facebook or Google Account. You can like or comment images uploaded by others and in this way you can easily interact with other people. You can browse through images of various categories. Pinterest displays a huge collection of images related to your search. If you don't like the post of a person, you can easily block that person on Pinterest. Pinterest allows you to block any person who posts inappropriate contents. The blocked user does not get notified that they were blocked until they try to comment or like your post. If you are still unsure of how to block someone on Pinterest, then read the below article.
How to Block Someone on Pinterest?
You can easily block someone on Pinterest who you feel disturbing or annoying.
(1) Open the Pinterest app on your device.
(2) Click on the Profile icon shown on the top right corner of the screen.
(3) Search for the person name or profile to block.
(4) Select the person from the search result and open that person's profile (tap the Flag icon).
(5) Click on the Block button.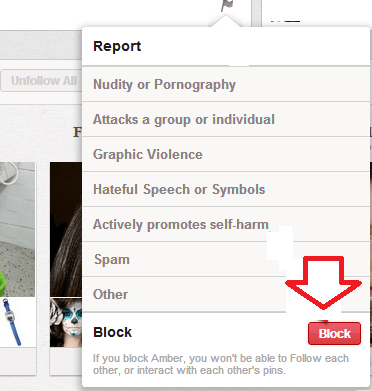 (6) The pop-up window will appear on the screen, here click block and then click OK to confirm.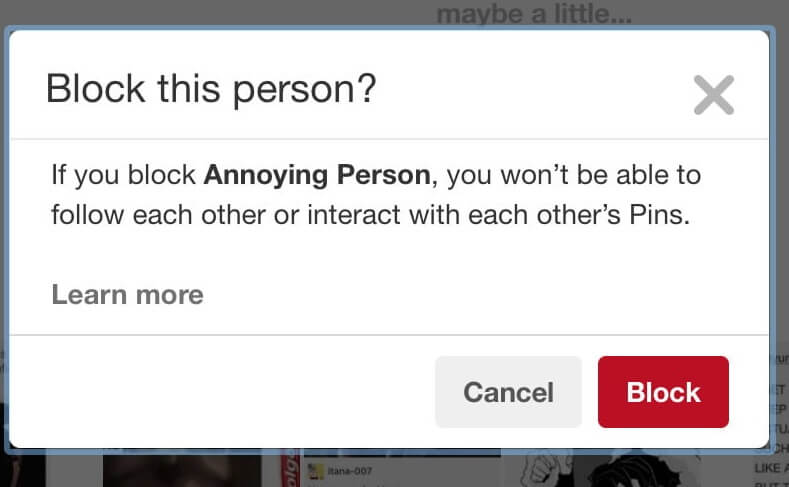 Now, you successfully blocked the Pinterest user.
Techowns tip: How to Link Facebook to Twitter?
Steps to Block A Business account on Pinterest
(1) Open the Pinterest app on your device.
(2) Click on your profile and search for the business account which you want to block.
(3) Select the business account and click on the profile.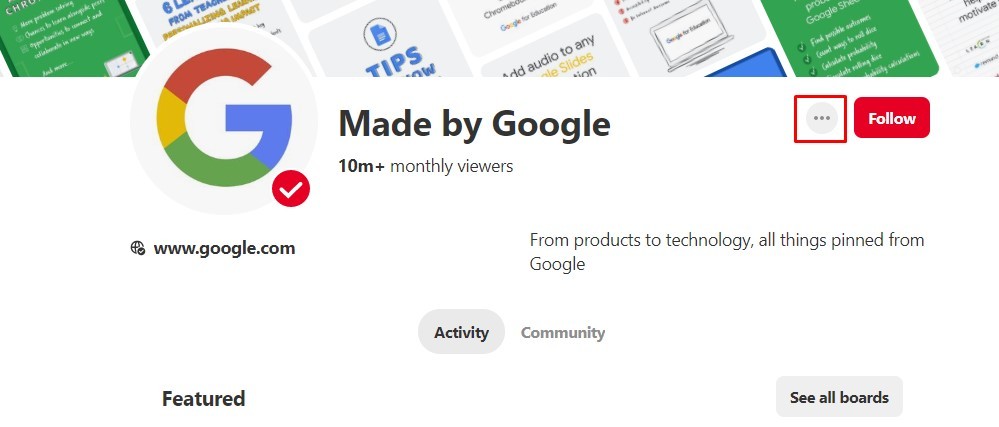 (4) Click on three dots icon and then select Block option.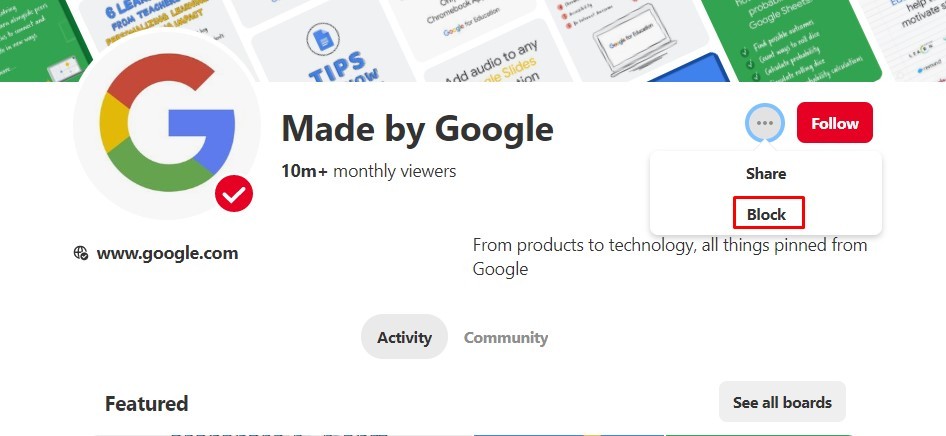 (5) Again click on Block from the pop-up window to confirm.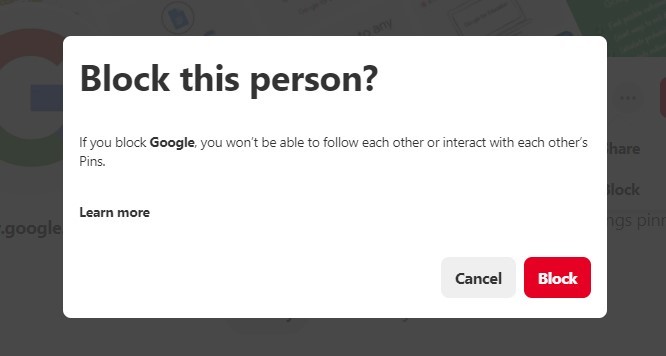 Now you successfully blocked the business account on Pinterest.
Steps to Unblock a Pinterest Account
(1) Open the Pinterest app and click on your Profile.
(2) Open the profile of a person who you want to unblock.
(3) Click Unblock to remove that person from your blocked list.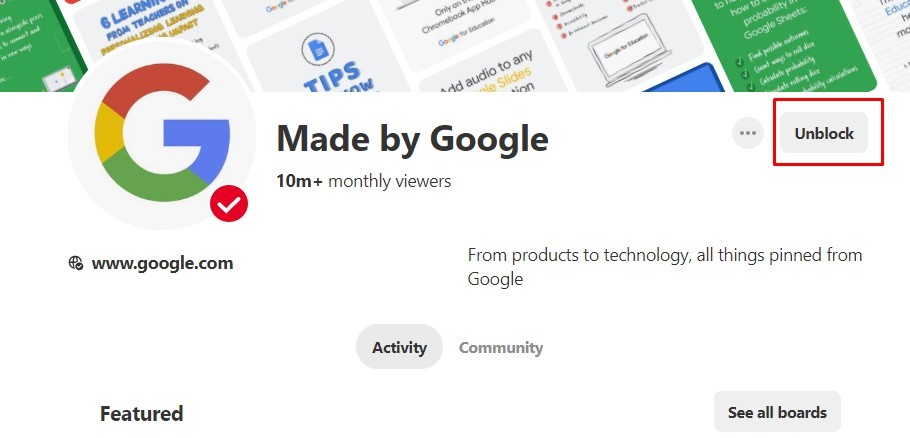 Our Opinion
Once the profile is blocked by you on Pinterest, they will never receive notification and not able to pin your posts. If they try to follow you or interact with your post, you will receive the notification. You can not be able to see the blocked person contents and posts as well. If you block a person, the comments or messages sent between the two will be deleted automatically. But the pins and likes do not get deleted and they still remain.
If you have any queries, then comment it in the below section. Follow us on Facebook and Twitter for more updates.