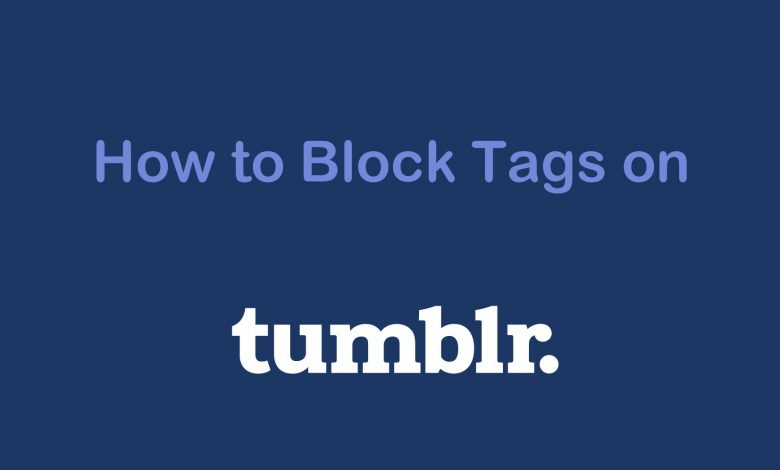 Tumblr is a place to discover contents that you are interested in. It is simple to use the social tool and you will find photos, GIF's, TV shows, links, jokes, fashion, art, and almost anything. You can follow a blog to find all the posts of it to appear on your dashboard. Every other Tumblr post from a blog would include tags. Tags are used on posts and they will categorize your posts. With tags, you can even find posts with ease. Not all the times the tags included on the post will useful. At times you will find some tags useless and don't want to view them. In such a case, you will have the option to block specific tags on Tumblr and the article entirely deals with it.
Note: By turning on Safe Mode on Tumblr, you will not see a few tags. You can turn off safe mode on Tumblr to see all posts and tags.
How to Block Tags on Tumblr?
The steps given below will let you block tags on Tumblr using different ways.
Block Tags on Tumblr from Mobile
If you have Tumblr on your smartphones like Android, iPhone and iPad, then the steps given below will help you block tags.
(1) Launch Tumblr app on your phone and login to your account.
(2) Click on the Profile icon from the home page.
(3) Tap on Settings (gear icon) from the top-right corner.
(4) Select General Settings option on the next screen.
(5) Scroll down and choose Filtering option.
(6) Select +New next to Filtered Tags.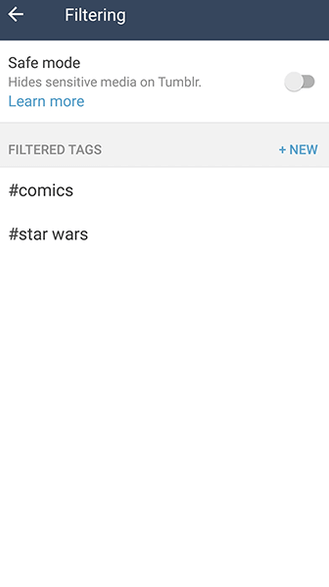 (7) On Filter a tag field, type the tag word you want to block and press Add.
With this, you have successfully blocked the tags on Tumblr mobile version.
Block Tags on Tumblr from PC
The steps given below will help you block any Tumblr tags from your desktop.
(1) Launch Tumblr on your PC and log in to your account. If you are not able to log in, try resetting your password on Tumblr.
(2) Hover to the top-right to select Profile icon.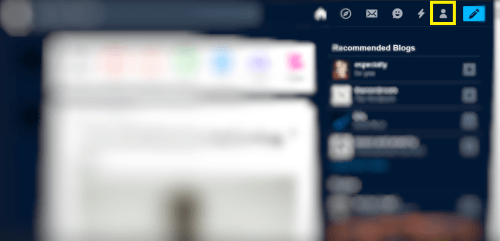 (3) From the drop-down, select Settings option.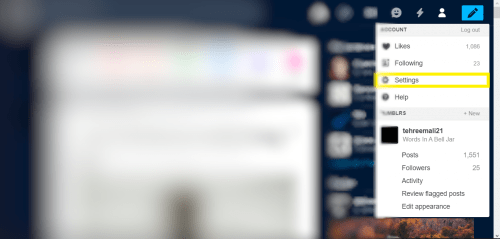 (4) Under the Filtering section, tap inside the text box to type the tag. Click on blue Add button.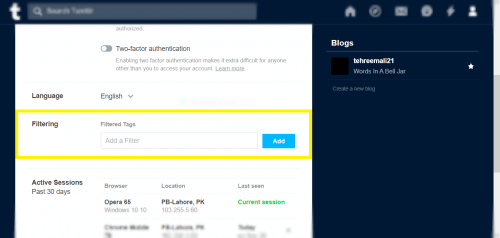 With this, the tag will be blocked on Tumblr.
Try This!
With Tumblr Savior Chrome plugin, any Tumblr users can block the ads in an advanced way. Tumblr Savior Chrome supports blocking some certain tags and shows posts with specific tags. It is available for Chrome and Firefox browser.
Our Opinion
Blocking tags on Tumblr is simple with the guidelines given above. Upon blocking, you will not receive any posts with that tag on Tumblr. If you don't want to see posts with certain tags that don't matter to you, then block the tags.
Share your experience of blocking tags with us as comments. We are available on Facebook and Twitter and you can follow us over there for instant updates.
Was this article helpful?