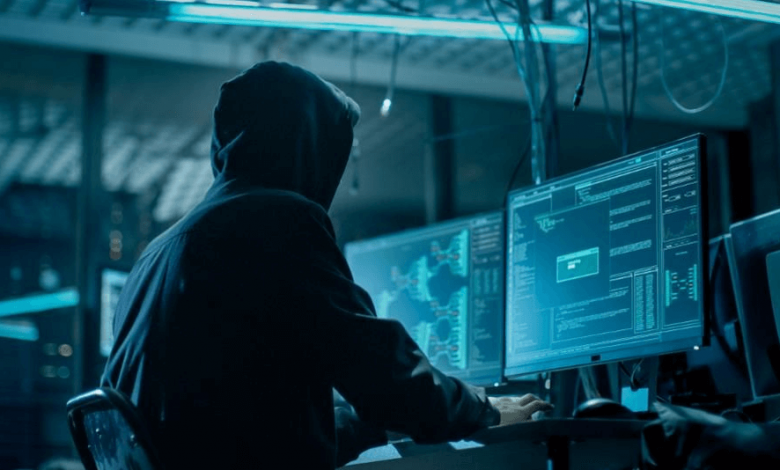 With technology improving day by day, hacking tools are very popular to hack a computer program or system. Since Linux is an open-source OS, most of the hackers are preferring this platform. But what about Windows users? Are you a Windows user and searching for the best hacking tools? Here we have provided a list of the best hacking tools which you can use on machines running Windows 10 and below versions.
DISCLAIMER: The article is entirely for educational purpose. Techowns don't support using any hacking tools mentioned in this article. We aren't responsible for any legal issues arising while using these tools.
Here are some of the best hacking tools that you can use on Windows devices:
Wireshark
Nmap
Maltego
Social-Engineer Toolkit
Acunetix Web
Metasploit
Aircrack-Ng
Nessus
John the Ripper
Wireshark
Indeed, Wireshark is the most used network protocol analyzer used to detect the security problems on any network. Along with Windows, you can also find this tool on different platforms like Linux, macOS, FreeBSD, NetBSD, Solaris and more. Originally called Ethereal, the app supports 2000 different network protocols.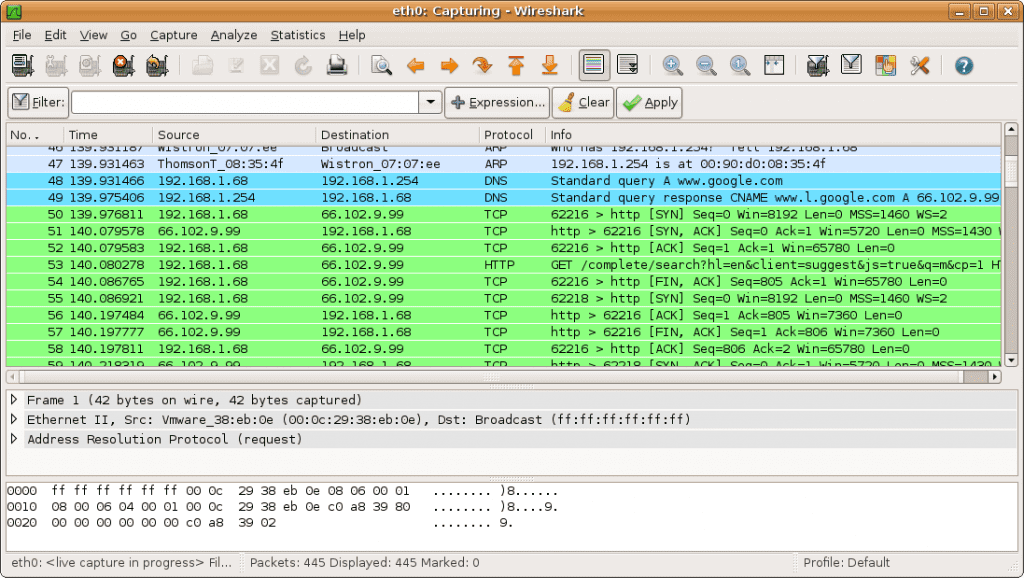 The app also comes in a command-line version called TShark. While sniffing the network, you can get the results in a human-readable format to identify the problems, threats and vulnerabilities with ease. Other features include saving data for offline access, export results in XML or text format, Powerful GUI and more.
Nmap
Nmap or Network Mapper is a free and open-source security tool or port scanner capable of port scanning, detecting open ports, network mapping, host discovery, enumeration, version detection, OS detection and service name.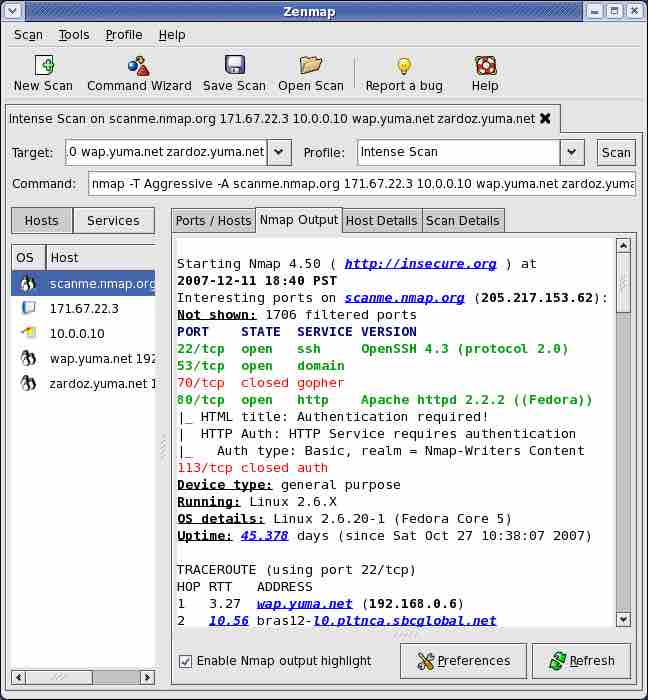 Launched in 1997, Nmap has received various updates and improvements every year. The app uses raw IP packets to find what hosts are available on the network along with its application name and version. You can also use this app to find the vulnerabilities on any network. Along with Windows, Nmap also supports macOS, Linux, OpenBSD and Solaris.
Maltego
Maltego is the best hacking tool kit for intel gathering and data reconnaissance on the Windows platform. Developed by Paterva, the application can be used to find the correlation between people, phone number, email ID, organization, search engines, Whois data, Netblocks, domains, DNS names, IP addresses, documents and social network profiles.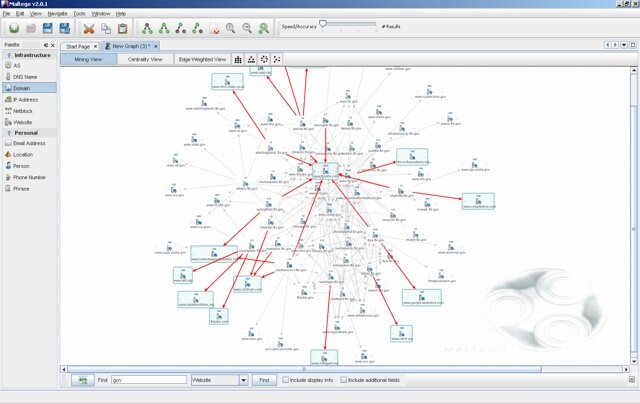 From open sources, it provides a library of transforms to discover the data and visualizes them in a graph format as it is suitable for data mining and link analysis. Other features include GUI-based interface, real-time data sharing, exports graphs to GraphML, copy & paste information and more. You can also find this app for Linux and macOS machines.
Social-Engineer Toolkit
Social-Engineer Toolkit is a popular tool among password hackers. The spear-phishing attack vector of this software lets you hack social media accounts on various networks like Gmail, Twitter, Facebook and more.
The application will send a fake login web page to the victim so that they can get the login credentials on that page. As a result, you can get the passwords for their accounts from that page.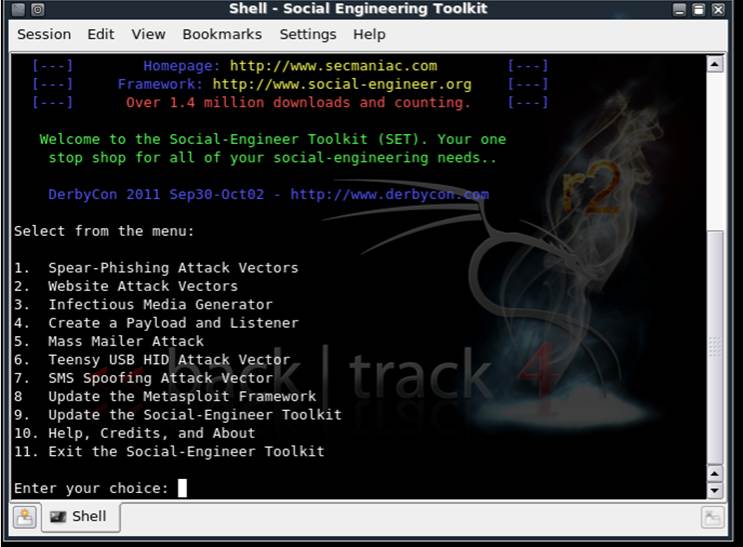 Apart from Windows, Social-Engineer Toolkit is also available for Linux and macOS platforms. It comes with an advanced framework to simulate multiple types of social engineering attacks like phishing attacks, credential harvestings, and more.
Acunetix Web
Acunetix Web is an advanced web vulnerability scanner which you can use to scan and find the flaws in a website by running a full web scan from your Windows computer.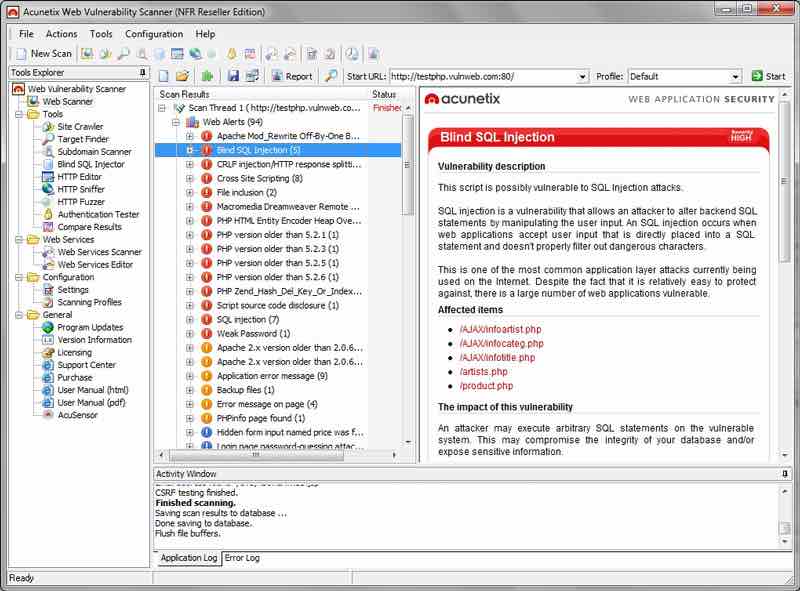 The app provides the easiest way to find out more than 1200+ flaws in a Wordpress site. It audits website security by launching a series of attacks against the particular site. Then, it provides a detailed report on the vulnerabilities along with the suggestions to fix them. The high-security vulnerabilities will be listed on the top of the report. Along with mentioning the vulnerable input parameter, it also lists the variations of an attach on that parameter.
Metasploit
Metasploit is yet another best Windows hacking tool which is capable of conducting penetration tests and has tools to discover the remote software vulnerabilities. The application is available in three different forms:
Pro – for penetration test
Community – for small companies
Framework – for developers and researchers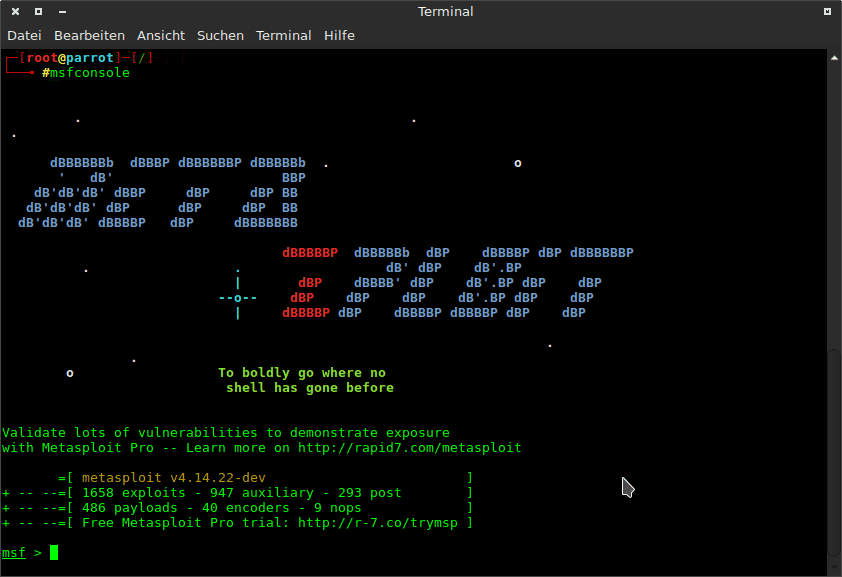 The Framework version comes with a lot of security tools to run vulnerability scans, identify network & host, avoid detection systems and more. You can also download Metasploit in machines running Linux and macOS.
Aircrack-Ng
Aircrack-Ng is an ideal tool for home and corporate security investigations. Used for Networking investigation, it includes support for 802.11 WEP and WPA-PSK networks. It captures all the packets inside the network and displays them in a text form so that you can find the passwords with ease.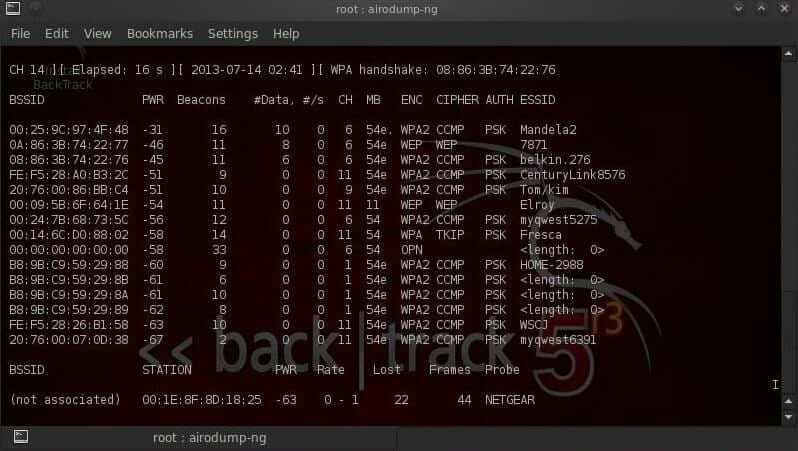 With-in the app, you can find tools for various functions including monitoring, attacking, pen testing and cracking. Other features include support for WPA migration mode, integration with 3rd party software's, active community and more. The app comes with a lot of Wi-Fi auditing tools like airbase-ng, aircrack-ng, airdecap-ng, airdecloak-ng, airdriver-ng, aireplay-ng, airmon-ng, airodump-ng, airolib-ng, airserv-ng, airtun-ng, easside-ng, packetforge-ng, tkiptun-ng, wesside-ng, and airdecloak-ng.
Nessus
Nessus is one among the best comprehensive vulnerability scanners in 2018. Developed by Tenable Network Security, it works on the client-server framework. The tool is completely free to download and use.
With this tool, you can scan for various vulnerabilities including remote access, flaw detection, malware detection, preparation of PCI DSS audits, misconfiguration alert, denial of services against TCP/IP stack, sensitive data searches and more.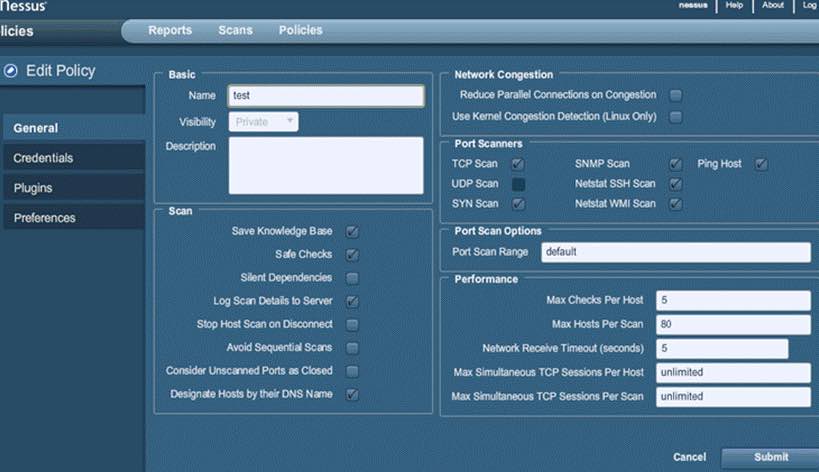 You can also use this tool to find default passwords, a few common passwords, blank passwords on someone's account. Nessus is capable of launching a dictionary attack with the help of an external tool called Hydra.
John the Ripper
John the Ripper is the most preferred software for hackers who want to crack the passwords. It is an open-source software and completely free to use. Unlike other tools, it is distributed in the form of source code and the program is written in the C language.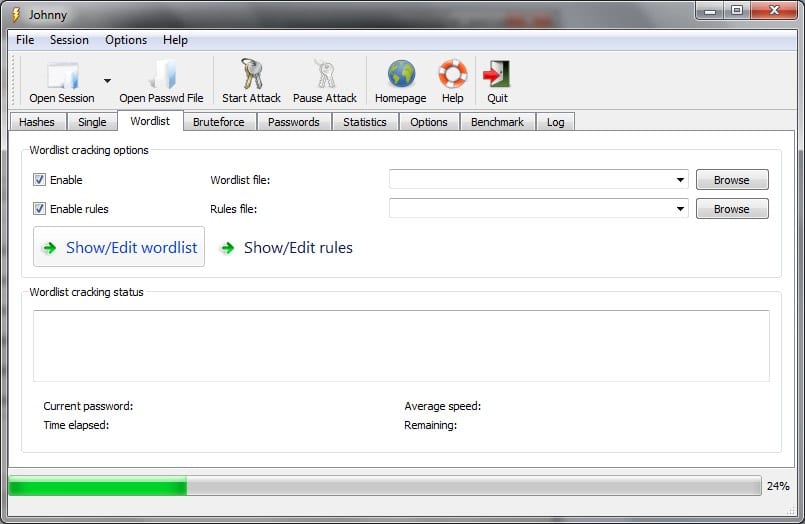 Different encryption techniques help you to crack passwords with ease. The tool is capable of detecting the encryption type used on all passwords. After detecting, it changes the algorithm and cracks the password with ease.
To conclude
Do you want to share any information related to this guide? Or do know any other tool that deserves to be in this list? Make use of the comments section provided below. As we said earlier, we aren't affiliated with any tools mentioned in this guide and we aren't responsible for any legal issues.
Follow Techowns on Facebook and Twitter for more useful guides and related tech news.
Was this article helpful?