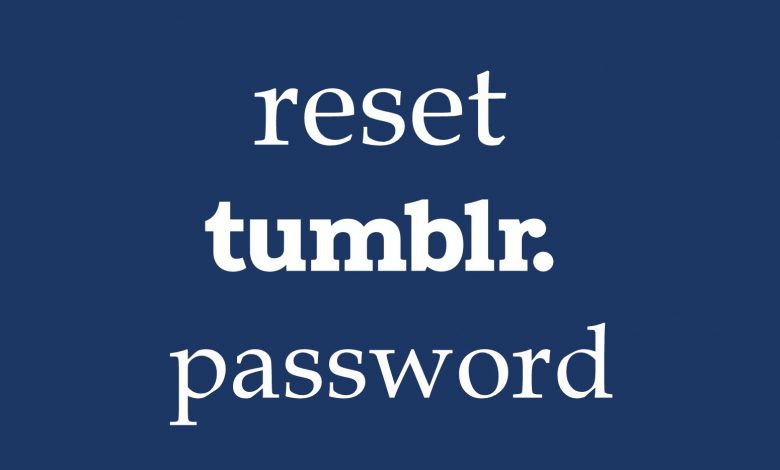 Tumblr is a useful social app to discover new things and express yourself. It is a platform that connects your interest with people of similar views. As a Tumblr user, you can post photos, text, videos, audio, GIF's, and more. You can make your account look as you like as supports customizing fonts, layouts, etc. Follow topics that you are interested in and join with communities across the world. Tumblr even supports reblogging any contents that you love. For a more personalized experience, you need to create a Tumblr account. However, you can access it even without an account. When you find any security breach on your Tumblr account, then you should opt to reset your account password. It is the primary thing any Tumblr users should do in order to safeguard your private details.
How to Reset the Tumblr password?
Resetting Tumblr password can be done in multiple ways. Do any of the procedure to reset your account password.
Reset Tumblr password on the Web
If you don't remember the current password of your Tumblr account, then use this method to reset it.
(1) Visit https://www.tumblr.com/forgot_password using your web browser.
(2) Enter the email you linked with Tumblr account on Email field.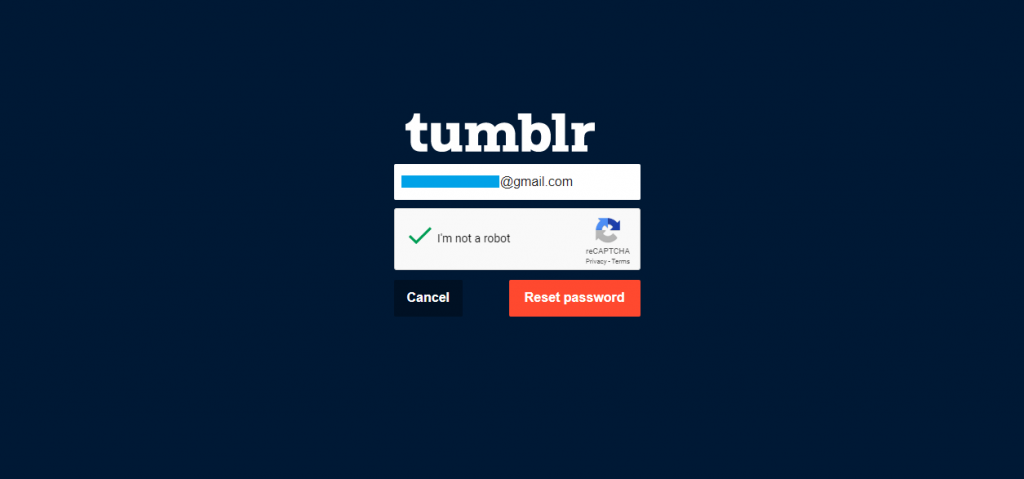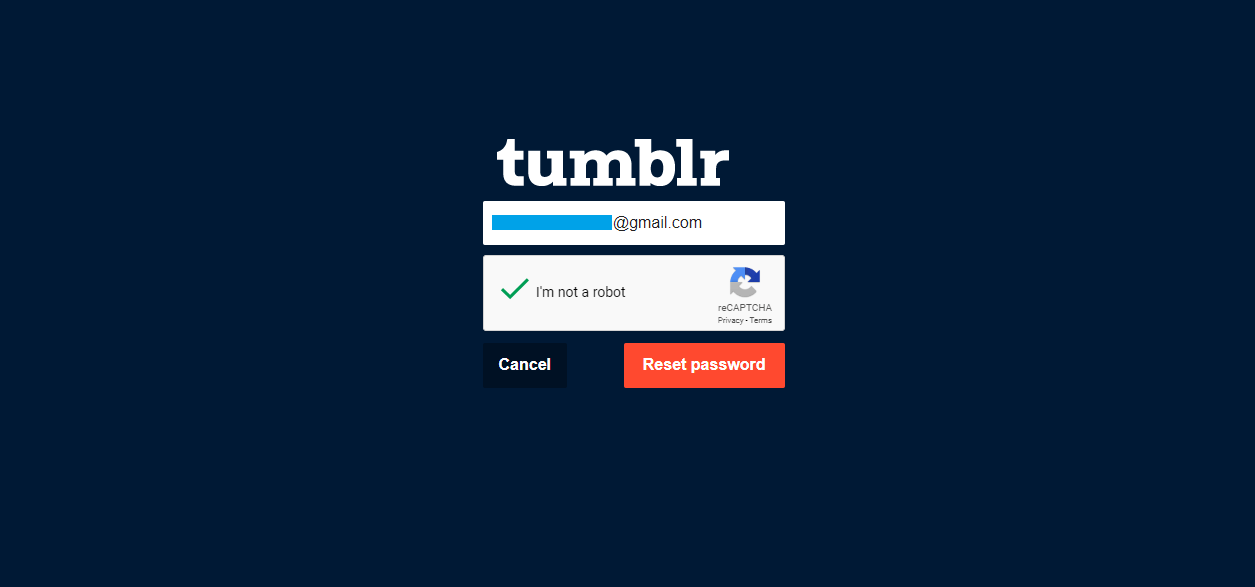 (3) Check in I'm not a robot checkbox and click on Reset button.
(4) Press Done. The next screen will show that you will get an email from Tumblr that holds the instructions on how to reset your password. Open Email and check for the message.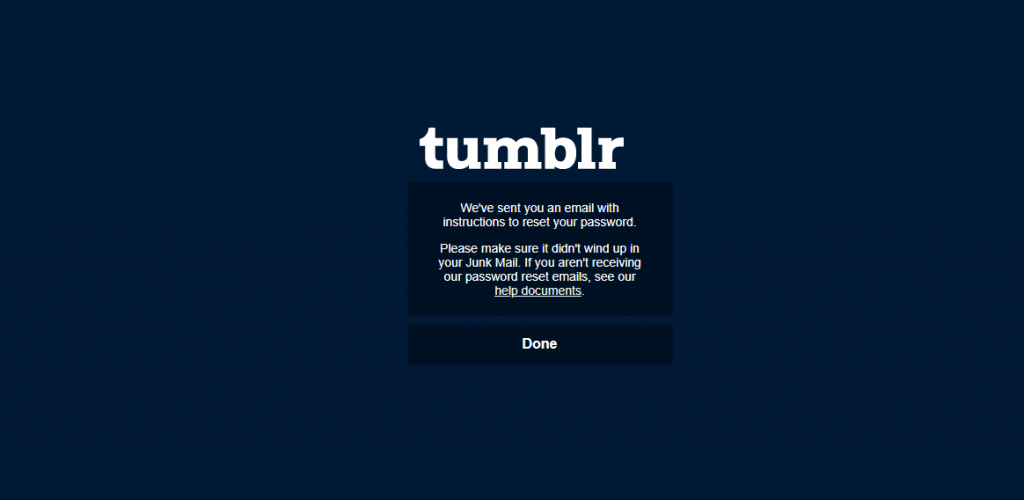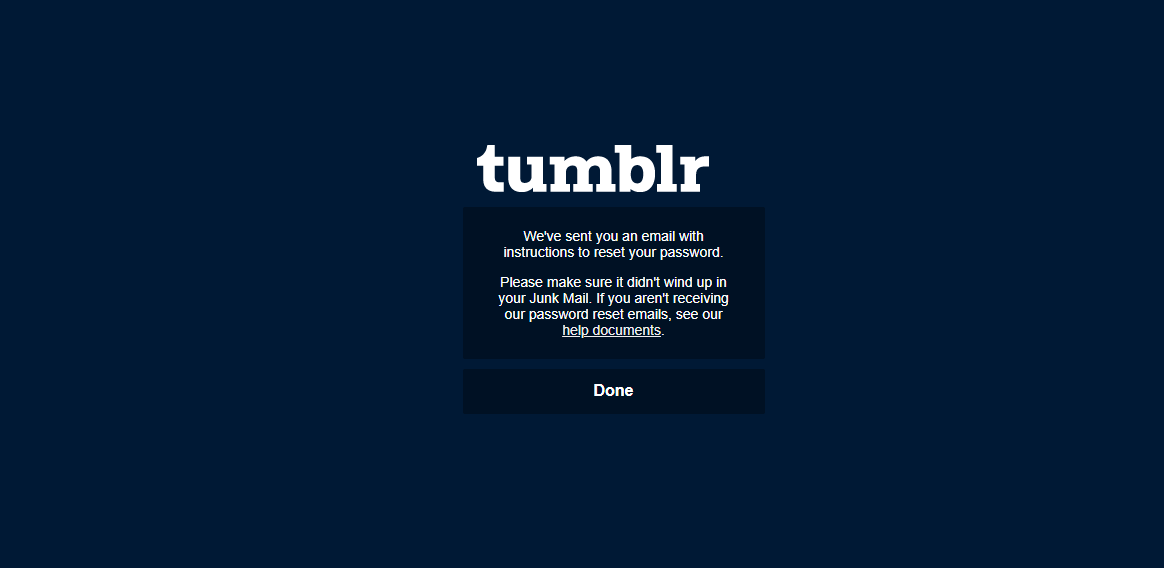 Note: Tumblr will land password reset email sometimes in your spam or junk folder. Check the section if you don't find an email from Tumblr on Primary section.
(5) Click on the Reset Password option.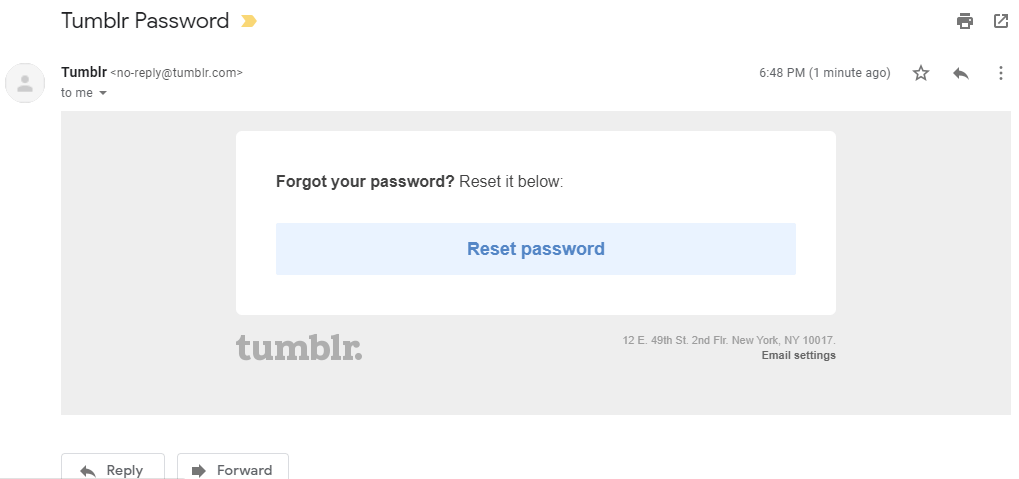 (6) When re-directed to the new window, type the new password and enter it again to confirm. Press Set new password button.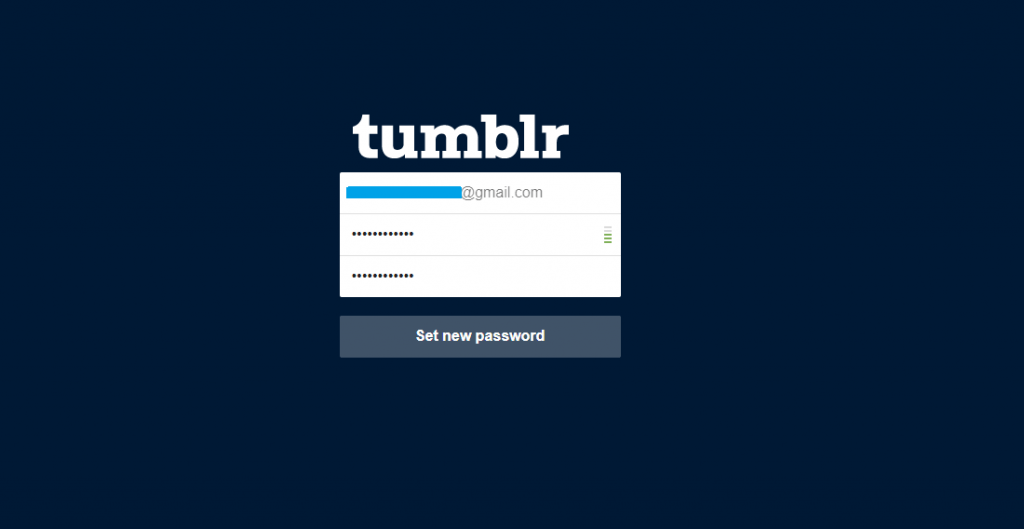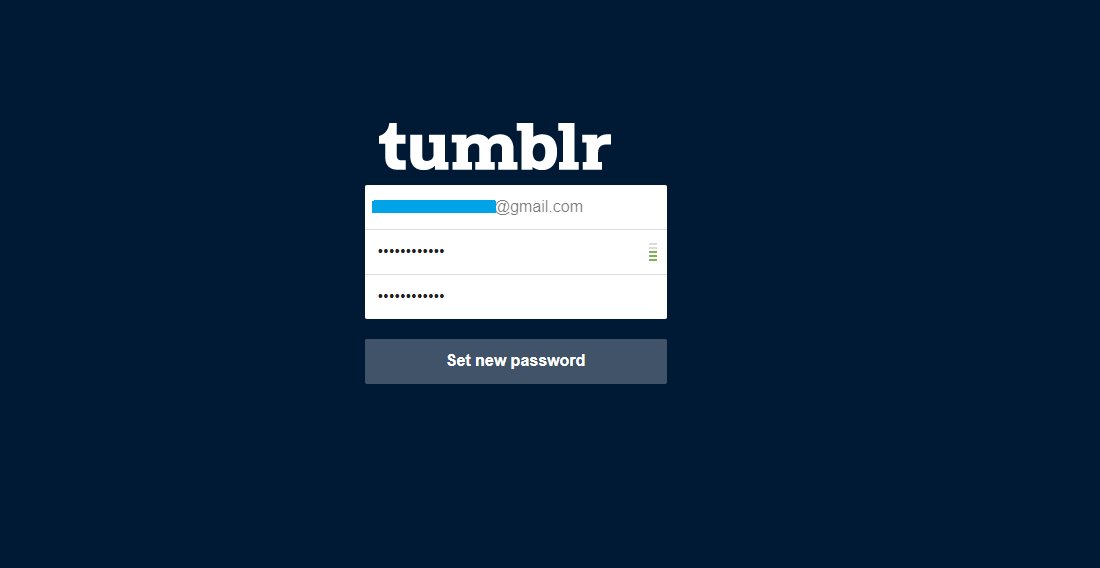 With this, you will be logged into your Tumblr account.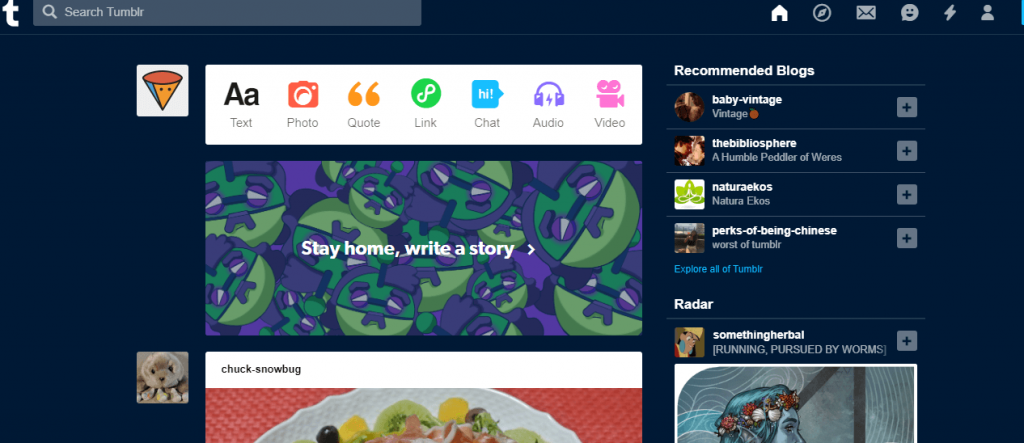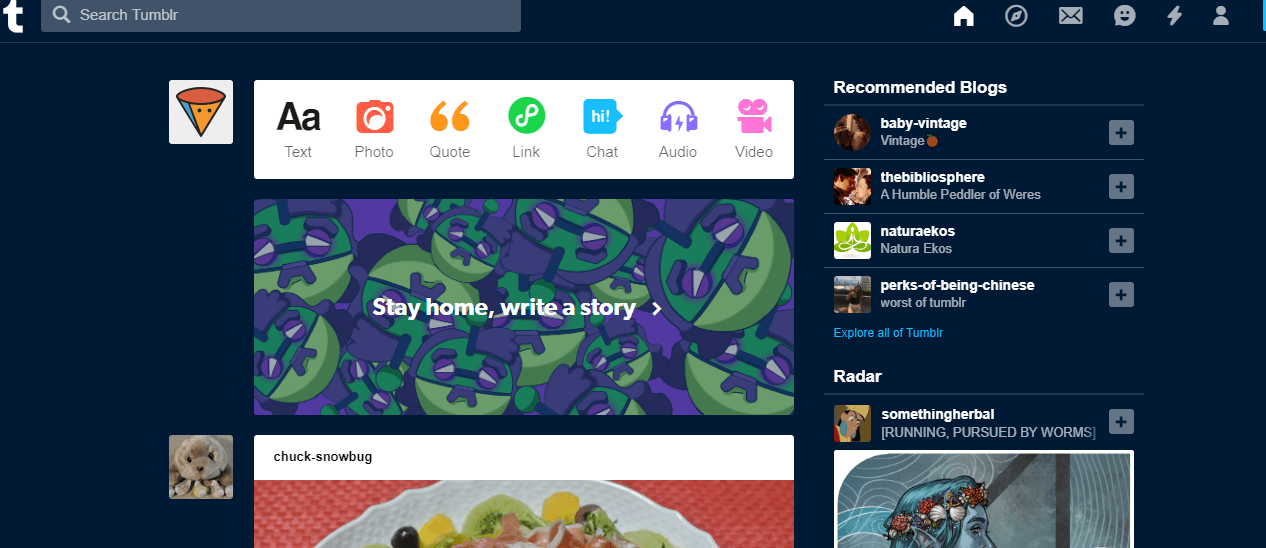 Tip! If you don't receive an email to reset the Tumblr account password, then add [email protected] to the Address Book or Contacts. Visit https://www.tumblr.com/forgot_password and request for a new password reset email.
Resetting password from the web is that simple and easy. If you are not using the Tumblr account anymore, you can easily delete the Tumblr account.
Change Tumblr Password from Tumblr Account
If you know the password of your Tumblr account and want to change it, then follow the steps.
(1) Head to the official page of Tumblr on the web or launch the Tumblr app on your smartphone.
(2) Enter login credentials of your Tumblr account on your web or on the Tumblr app.
(3) Hover to click on the Profile icon (person silhouette) icon from the top-right corner.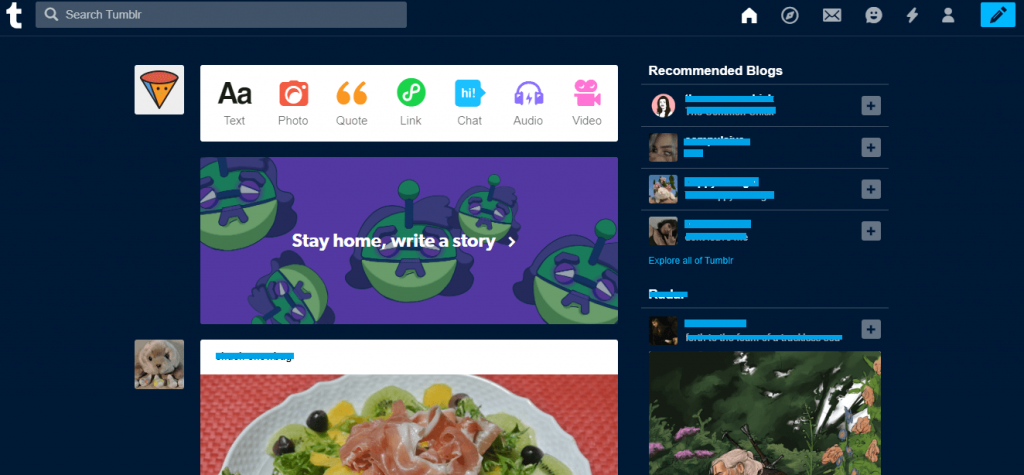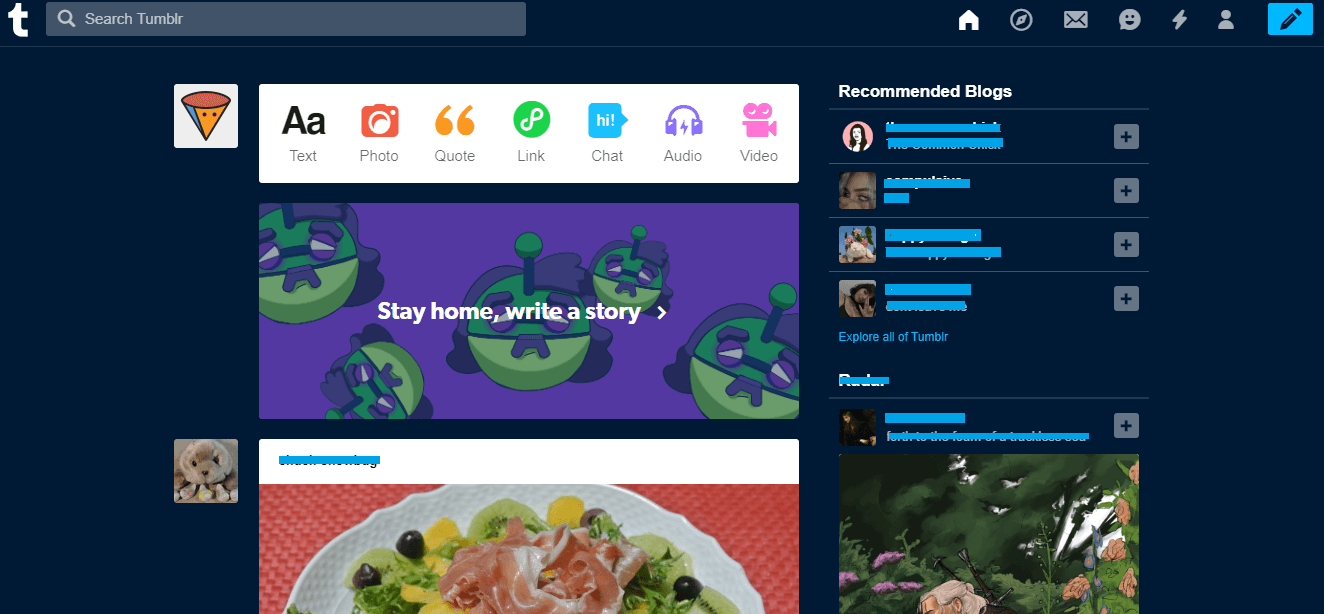 (4) Choose Settings (gear icon) from the list of options shown on the dropdown. In the Tumblr app, choose General Settings.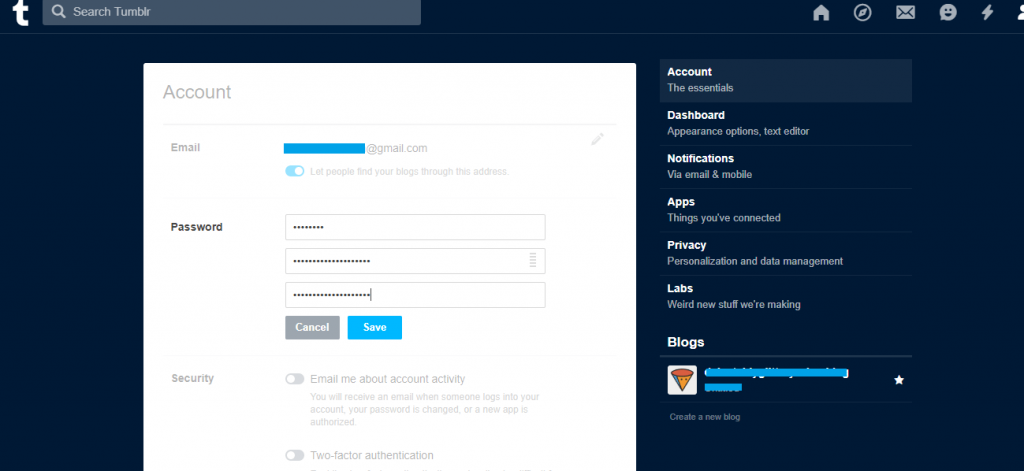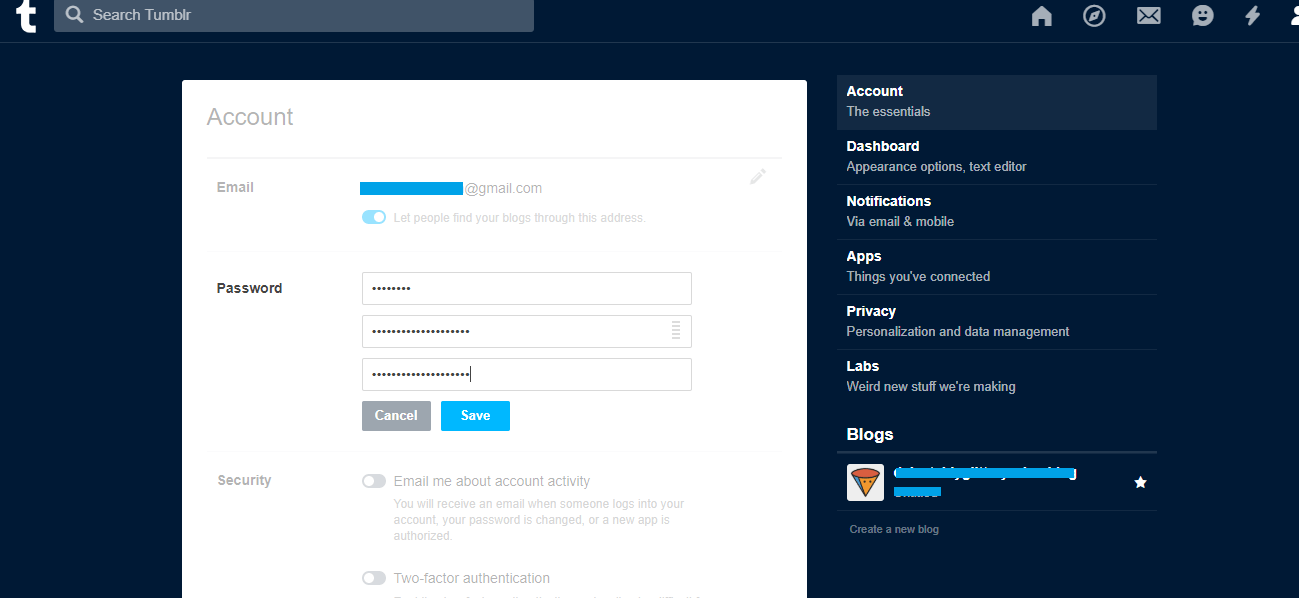 (5) Click on the Edit (pencil icon) option in Password section.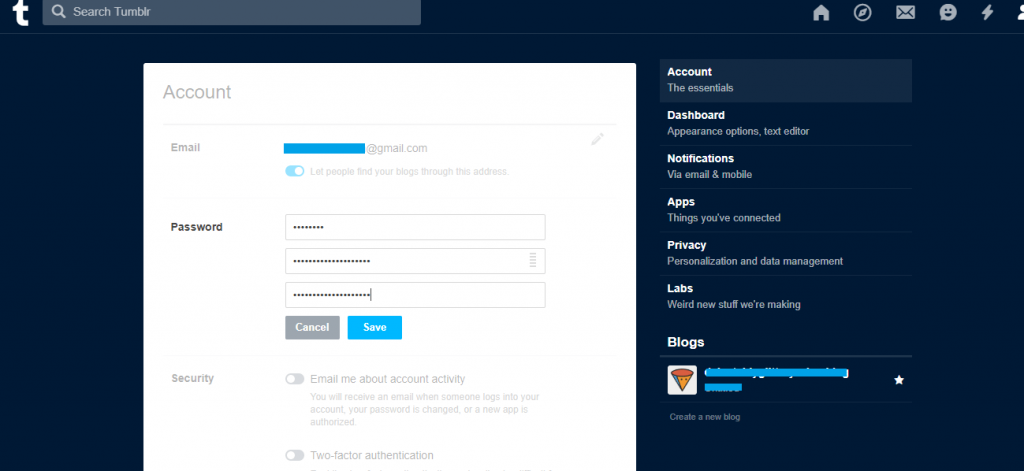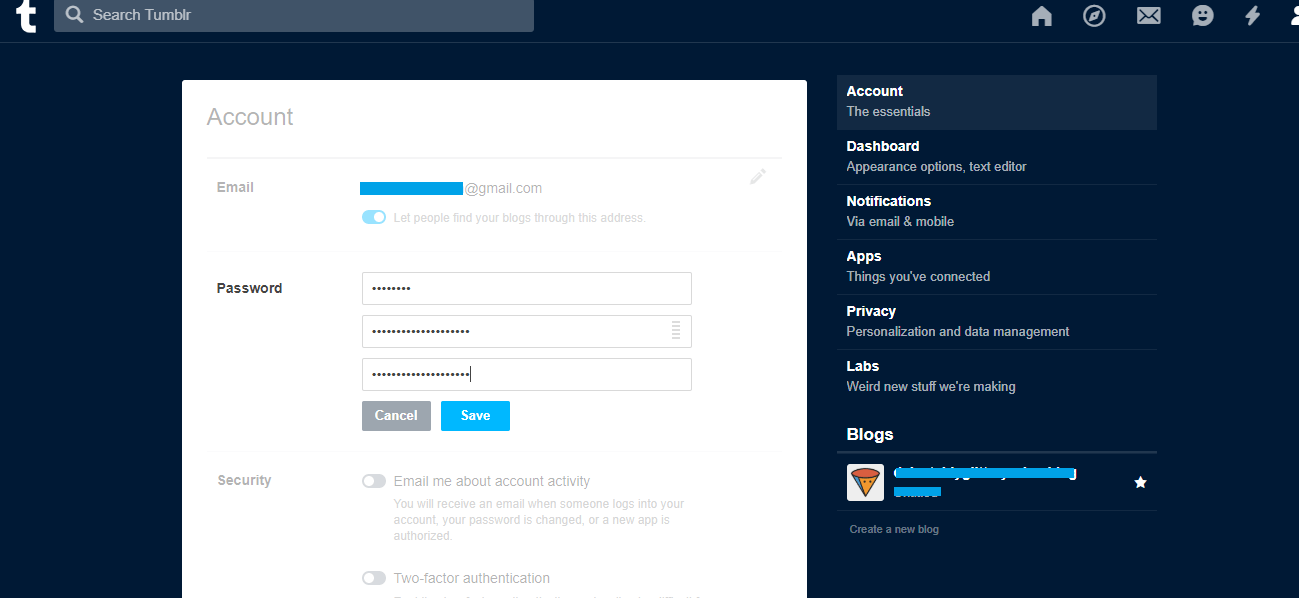 (6) Enter the current password, the new password and confirm new password on the respective fields. Tap on Save button.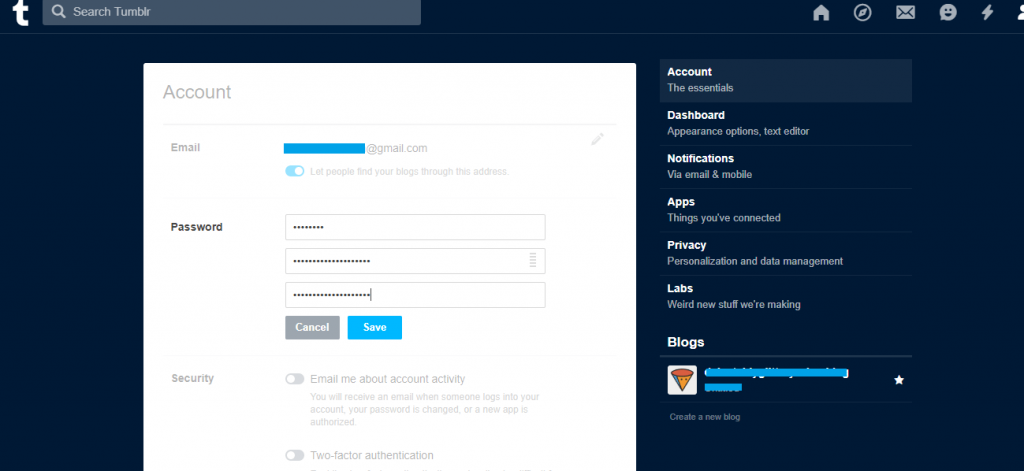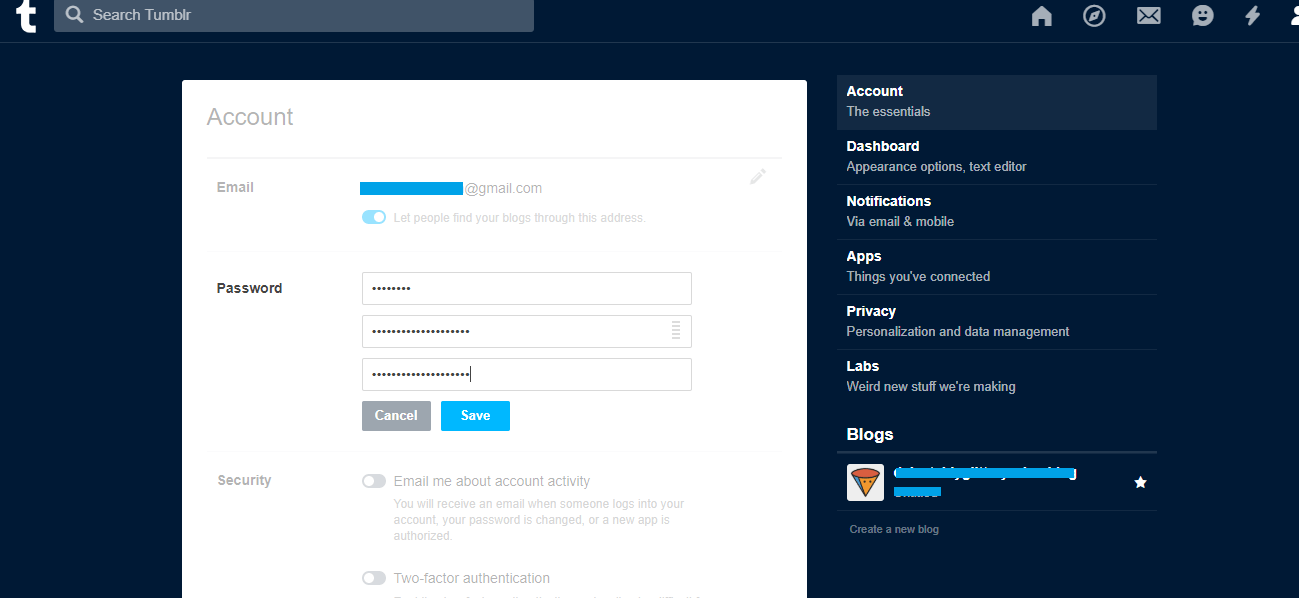 Now, the session will end and you will be prompted to log in to your Tumblr account with the new password.
Whether you know your Tumblr account password for not, it is possible to reset it easily. All you have to do is to follow the guidelines given above in a step-by-step manner.
If you have something to share us regarding Tumblr password resetting, then comment us below. Stay connected with us on Facebook and Twitter for daily updates.