Roku is a streaming device to watch media content via the internet. The streaming device has various built-in customizations like changing the screensaver, enabling parental controls, and more. However, when it comes to changing the device name, you can't do it directly on the device. When you have more than one Roku device in your home, you must change its name to find them easily while casting media content from smartphones. You need to use the Roku Mobile app or log in to your Roku account on a browser to rename the device name.
How to Change Roku Name
The best and easiest way to change the Roku name could be by logging into your Roku account on a web browser. You can also follow this method to change the name on Roku TVs like Hisense Smart TV, TCL Smart TV, Sharp Smart TV, and JVC Smart TV.
[1] Open a web browser on your Smartphone or PC.
[2] Visit https://my.roku.com.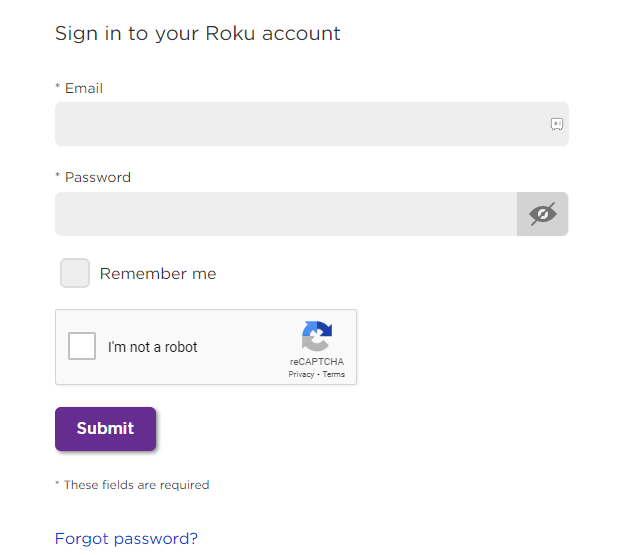 [3] Provide your email address and password to sign in to your Roku account.
[4] Choose the profile icon on the top right corner and select My Account.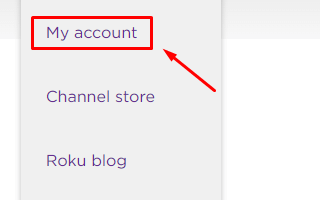 [5] Navigate to the bottom and find the My linked devices section.
[6] Here, you can find all the devices linked with your Roku account.
[7] If you had a similar name for all the devices, find the right one with the serial number. To find your device's serial number
Turn on Roku.
Go to Settings.
Choose the System menu.
Select About and note down the serial number.
[8] After finding the right device, click the pencil icon located before the device name.
[9] Enter the new name for your Roku device.

[10] Tap on the Update option, and it will rename your Roku device.
Rename Roku Using Roku Mobile App on Android & iPhone
Using the Roku mobile app, you can easily rename the Roku device. Before getting into the steps, you must install the Roku mobile app on your smartphone from Play Store or App Store.
[1] Connect your smartphone (Android or iOS) and Roku streaming device to the same WiFi connection.
[2] Now, open the Roku mobile app on your smartphone and tap the Devices option on the bottom right corner of the app.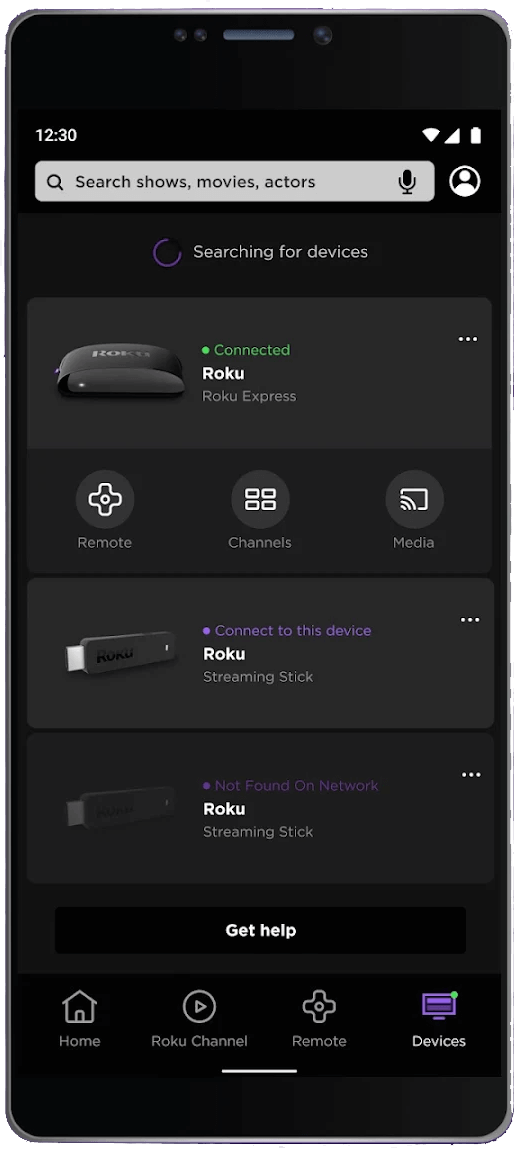 [3] Choose the Roku device you want to change the name.
[4] Tap the three-dotted icon next to the current name and select Set Name and Location.
[5] When prompted, log in to your Roku account.
[6] Enter your new Roku name and click on the Save button.
Frequently Asked Questions
How to change the Airplay name on Roku TV?
There is no dedicated setting to change the name of Airplay on Roku TV. However, by changing the device name, the Airplay name will change automatically.
Was this article helpful?