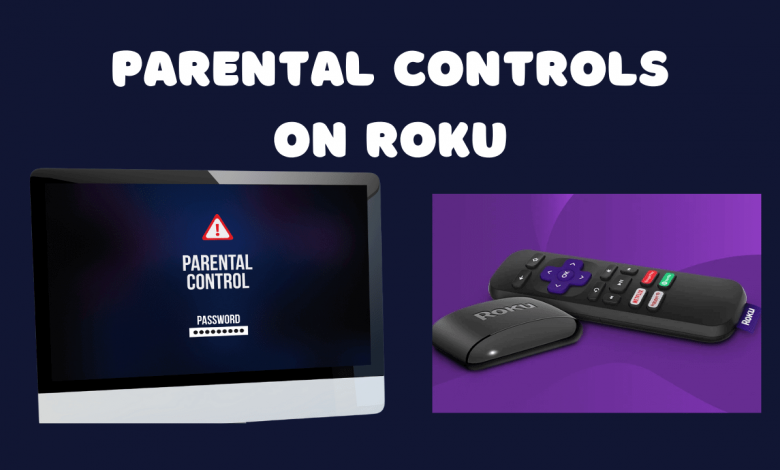 Key Highlights
To Enable Parental Controls on Roku TV: Power On Roku TV → Home → Settings → Parental Control → 4-digit PIN→ Enable Parental Control → Choose the category→ Confirm it.
If you are looking to share your Roku credentials with your children, then you are more probably thinking of parental controls. That restricts the kids from watching explicit content. Also, parental control is an inbuilt feature on most streaming devices like Apple TV, Chromecast, and much more. In the case of Roku TV, parental controls are limited, and also you can't apply Parental control on other apps like Disney Plus or HBO Max. The primary parental control of Roku is playback restriction which is only available for Roku channels. Moreover, Roku recently implemented the Kids and Family section for the Roku Channels to avoid watching explicit content. However, let's see how to set up parental controls on your Roku TV and their benefits.
Benefits of Parental Controls on Roku
There are a lot of advantages to introducing parental controls on Roku, which include
Protect your kids safe from inappropriate content.
Monitor children's activities.
Limit streaming Live TV.
Cyber security and online reputation.
Manage search result.
How to Enable Parental Control on Roku TV
1. Power On your Roku TV and press the Home button on your remote.
2. Go to the Settings option and select Parental Control from the list.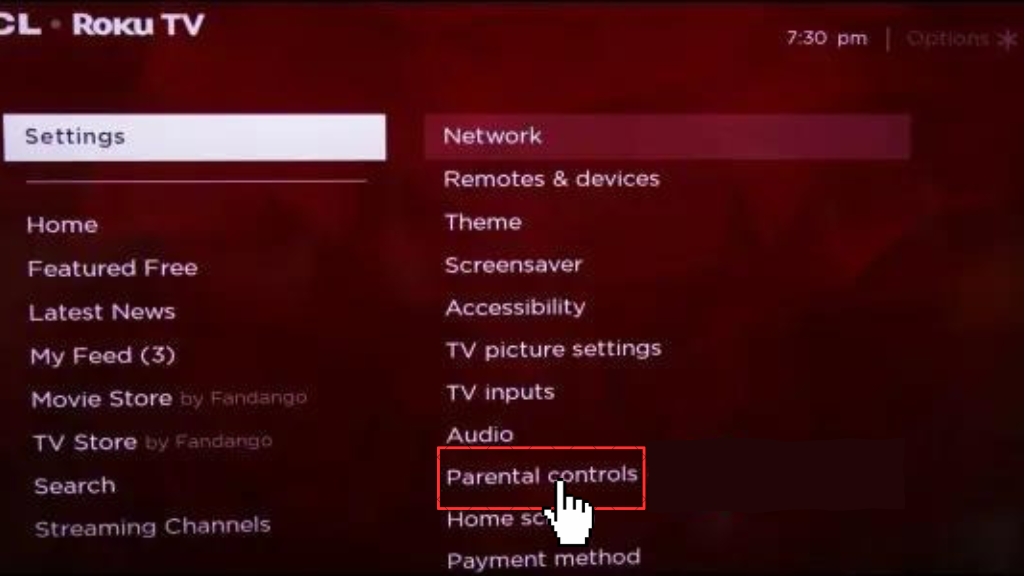 3. Enter or create the PIN for protection.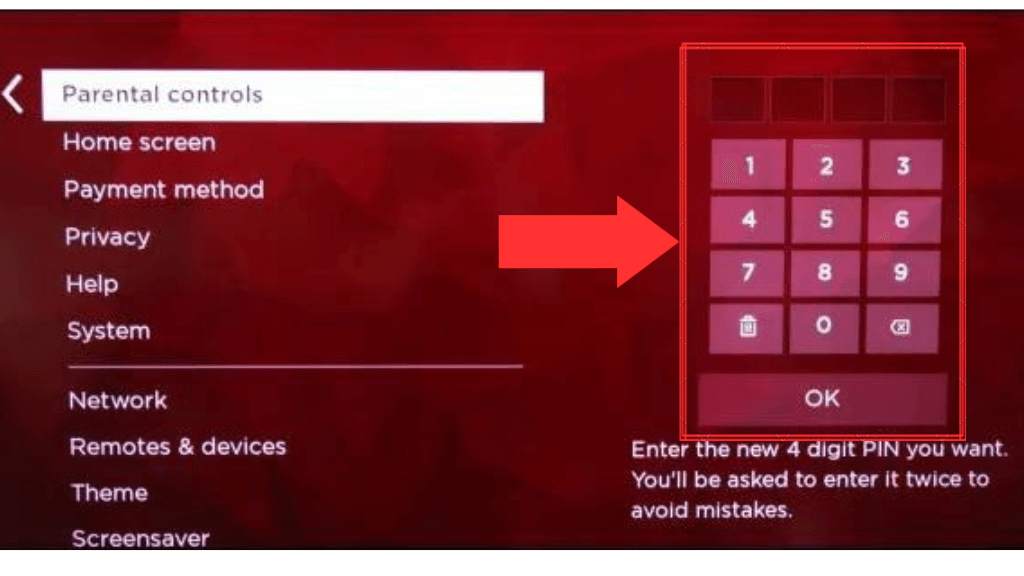 4. After the PIN process, the TV tuner page will be opened.
5. Then click on Enable Parental Controls option.
6. You will receive parental options like Movie Ratings, Canadian English Ratings, and Canadian French Ratings, and Block all unrated programs for categorizing the movies or shows on Roku TV.
7. Select the required option as per your need and disable the unwanted content on Roku TV.
How to Set Up Parental Controls Through Website
1. Open Roku's official website on your browser.
2. Login or sign up for your account.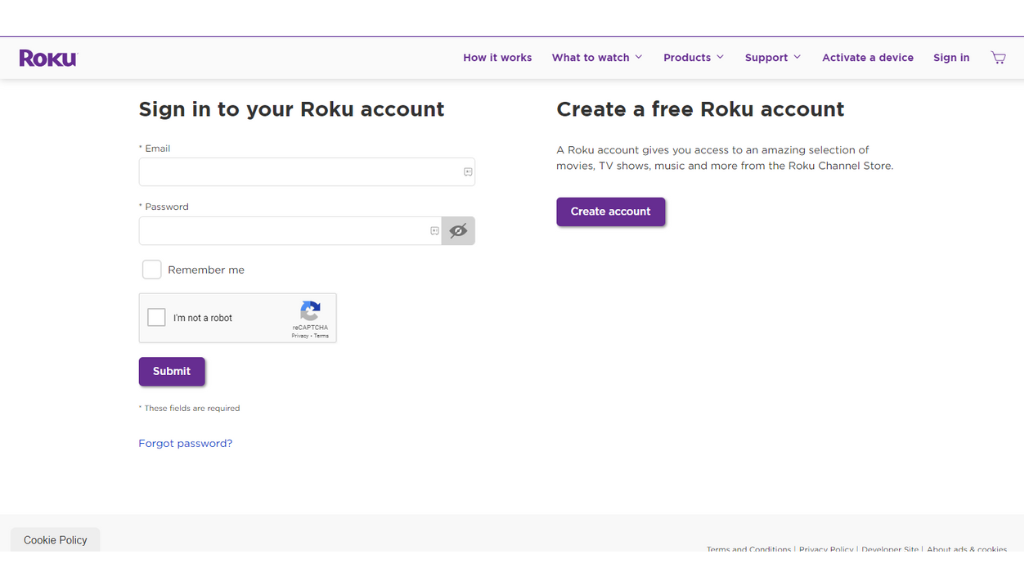 3. Under the My Account section, select the PIN preference section.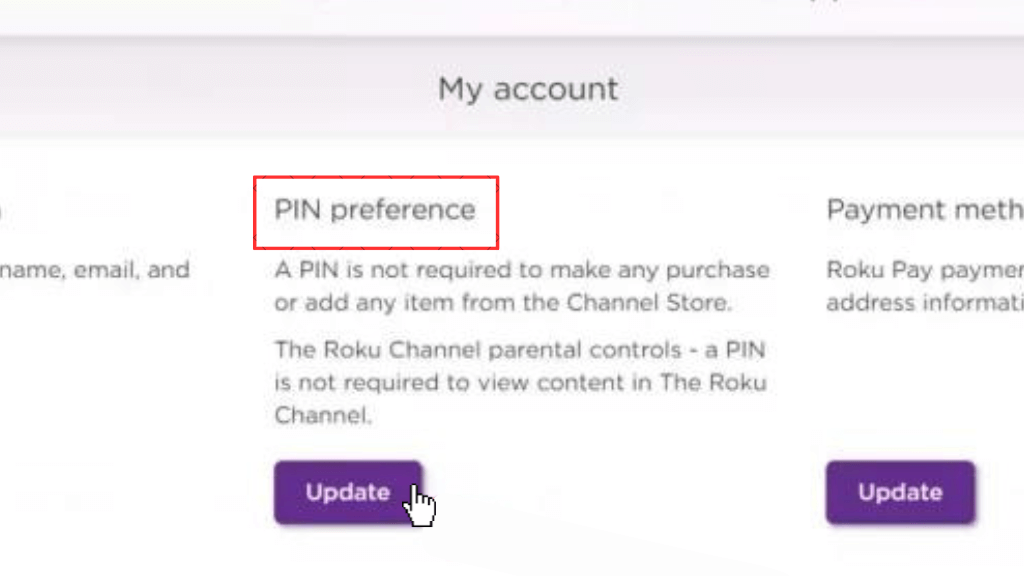 4. Click on the Update button and create the 4-digit PIN.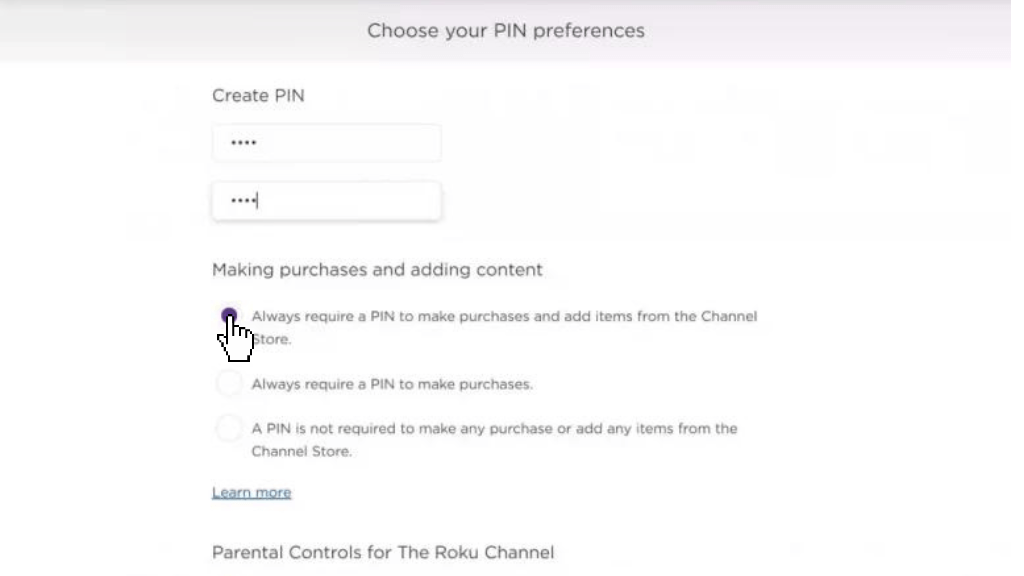 5. Select Always require a PIN to make a purchase and add items from the Channels Store checkbox.
6. Choose Little Kids, Young Kids, or Teens to set the required PIN for those content.
7. Then tap the Save Changes button, and you have successfully created PIN protection for inappropriate content.
Is it Possible to Reset your Roku PIN?
Yes, you can reset the Roku PIN for Parental control whenever you want. In case you forgot the PIN for Parental Controls, you can reset them through the mail address.
1. Visit the Roku website on your browser and sign in to your account.
2. Tap on the Update button below the PIN preference section.
3. Enter your required 4-digit PIN.
4. Then click on the Save Changes option.
How to Remove Explicit Channels on Roku
There are a lot of best Roku channels available on your TV, but some of the channels contain inappropriate content which should not be viewed by children. Follow these steps to remove those channels from Roku
1. Switch on your Roku TV and navigate to the Roku home screen.
2. Select My Channels from home using the Roku remote or Roku smartphone app.
3. Select your channel to be removed and click on the Options (*) button on your remote.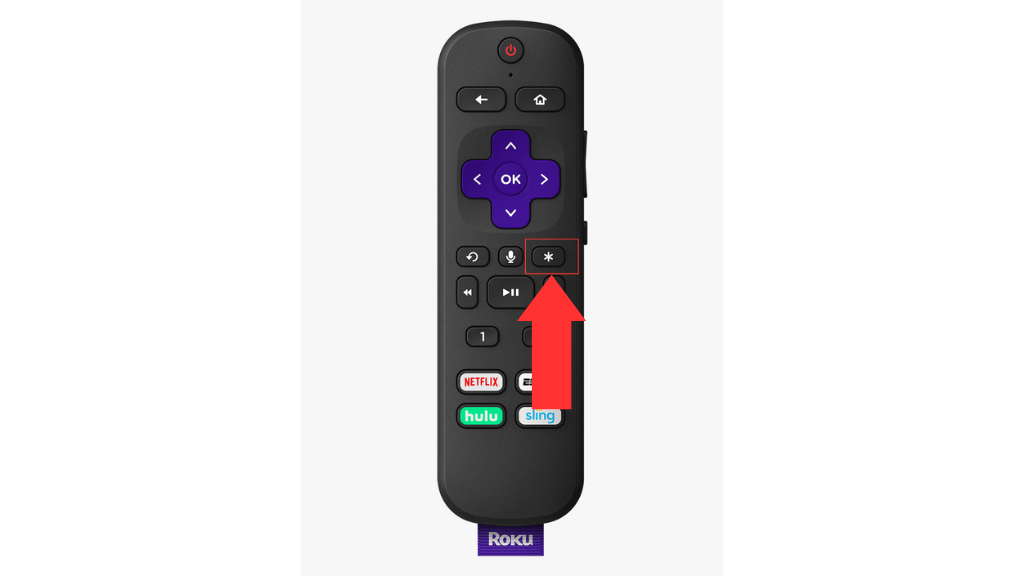 4. Tap on the Remove Channel option and click on the Remove button.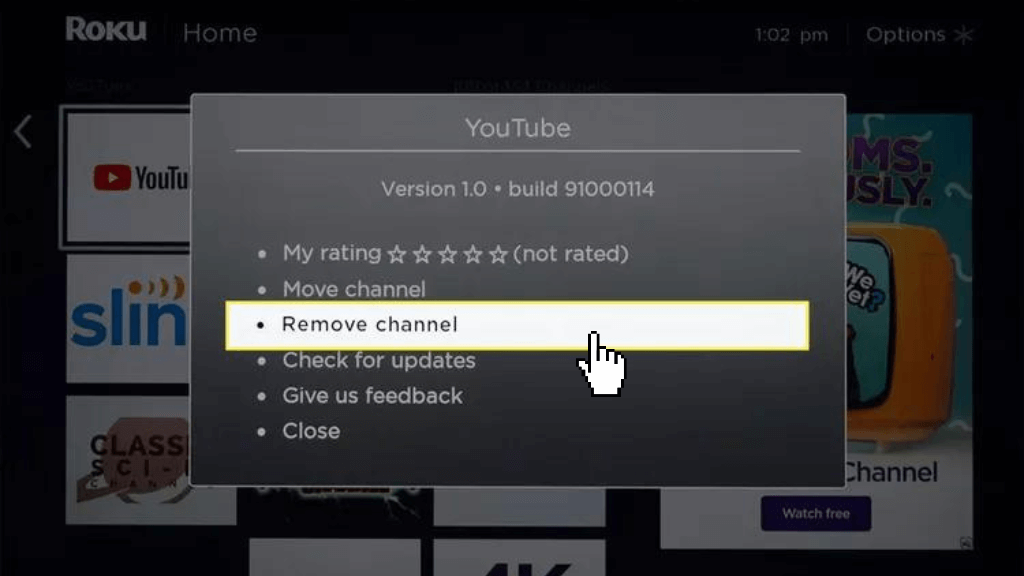 5. Repeat the same steps for all other explicit Roku channels to be removed.
How Can I Hide Explicit Content on Roku
Roku TV allows you to hide the contents or channels so that your children can't add or watch explicit content.
1. Open the Settings option from your home screen.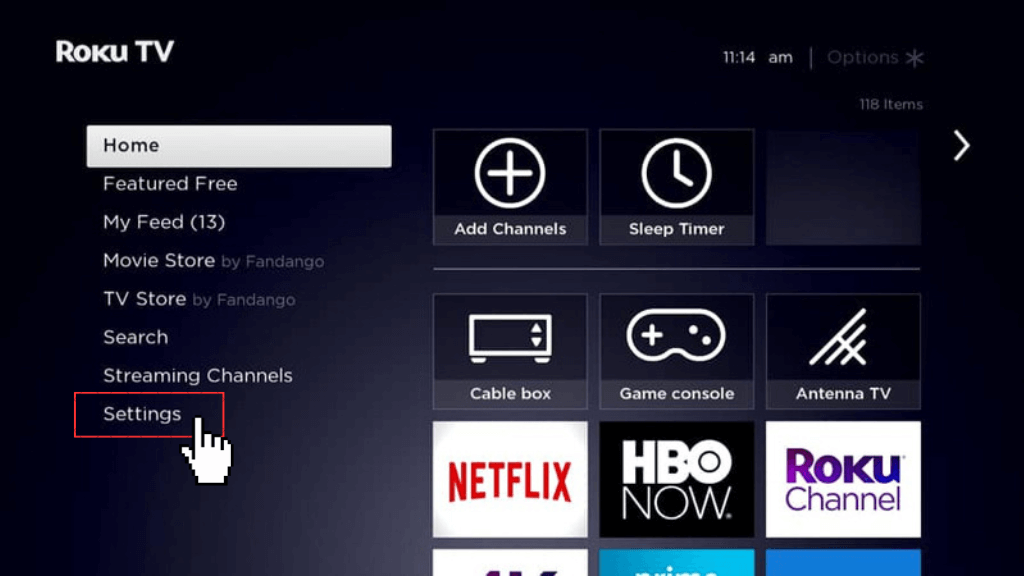 2. Select the Home Screen option from the list.
3. Then click on the Movie Store and TV Store.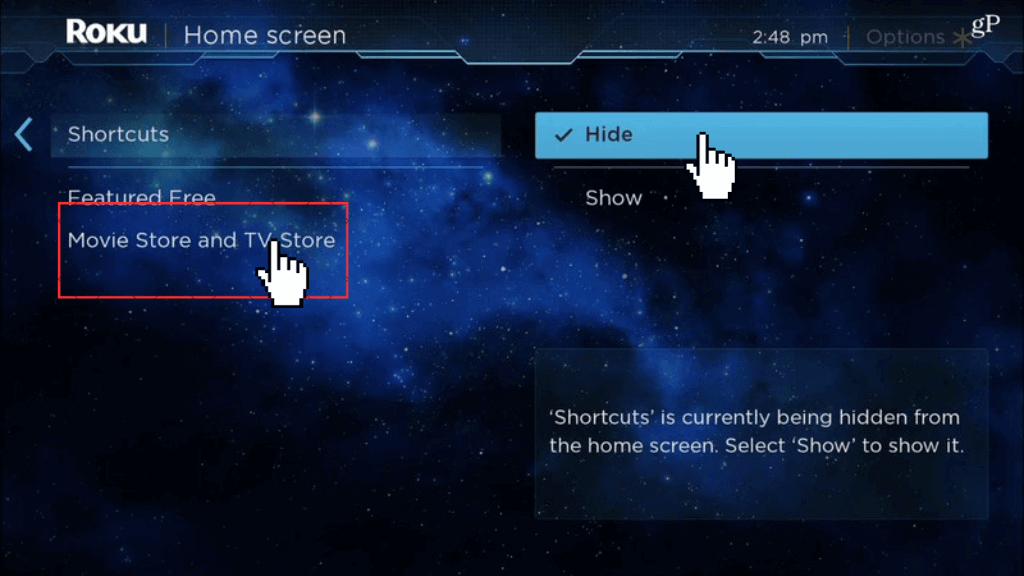 4. Now tap on the Hide option, and it will hide the inappropriate content.
5. If you want to access the content, click on the Show option to view the content.
How to Reset Parental Control on Your Roku TV
1. Switch On your Roku TV and navigate to the Home screen menu.
2. Go to Settings and tap on the Parental Controls option.
3. Click on the Reset option on the parental control menu.
4. Then tap on the OK button and enter your Parental Control PIN.
5. Now, the parental control will get reset on your RokuTV.
How to Hide Live TV on Your Roku TV
The primary reason for hiding Live TV is as it streams all type of content which also have some inappropriate content in it. Here are some steps to mask the Live TV on your Roku TV.
1. Power on Roku TV and press the Home button.
2. Go to the Settings option.
3. Select the TV inputs option and click on Live TV.
4. Then, tap on Hide streaming TV channel on the list.
5. Click on the Hide All option which hides all streaming Live TV.
How to Consider Age-Rating for Parental Control on Roku TV
Roku has the age rating for each category of the audience on each program. While login to your account, you can choose the age rating based on your age preference which includes
Off
The Off rate allows all the movies and shows without any age consideration, which also has explicit content.
G, TV-Y, TV-G (Little Kids)
This category of program and content is fully based on kids up to the age of 6. It also contains general category content in which both parents and kids watch the program.
PG, TV-PG (Young kids)
The program rated PG and TV-PG do not contain any explicit content, but parents must be aware of programs watched by their children.
PG-13, TV-14 (Teens)
The last rating is meant for children's upto the age of 13 or 14. These contents contain sensitive and adult content which not suited for kids.
FAQ
How to turn off parental controls on Roku?
To disable the parental controls on Roku, Visit the Roku website -> Login to the account ->Under the PIN preference section, select the Update button -> Click on the Off button on the Parental Control PIN Preference section -> Agree on the term and conditions and tap on Save Changes -> Now Parental control is disabled.
Is there a screen time limit option on Roku TV?
Unfortunately, Roku doesn't offer you a screen limit option, but you can use the sleep timer so the TV sleeps after the set time.
Was this article helpful?