Key Highlights
To Cancel ChatGPT subscription: Visit ChatGPT login website → Login → Profile → My Plan → Manage My Subscription → Cancel → Done.
ChatGPT is the AI chatbot service that is available in both the paid version and free. ChatGPT Plus is the paid version that contains premium features for $20 per month. But, if you no longer need your ChatGPT Plus service, it is better to cancel the ChatGPT Plus subscription. At the same time, ChatGPT Plus offers a lot of benefits to the users that, include quick response, the latest features access, and better service during high demand. Yet, you can choose to end the ChatGPT Plus subscription by canceling it through the ChatGPT website.
Things to Know Before Canceling ChatGPT Plus Subscription
There are a few things that happen after canceling the ChatGPT Plus Subscription, which includes
Even after the cancelation of a subscription plan, you can use the benefits of ChatGPT Plus until the billing date.
Remember, ChatGPT doesn't offer a refund after canceling the subscription.
If you want to avoid the auto-renewal of your ChatGPT Plus subscription, you have to cancel it at least 24 hours prior to the next billing date.
Tip! Are you interested in creating AI-based images? Sign up for a free trial on Lensa and convert your selfie into a wonderful picture.
How to Cancel the ChatGPT Plus Subscription
1. Visit the ChatGPT login website (chat.openai.com) on your browser.
2. Complete the login process using the credentials and click on the profile option.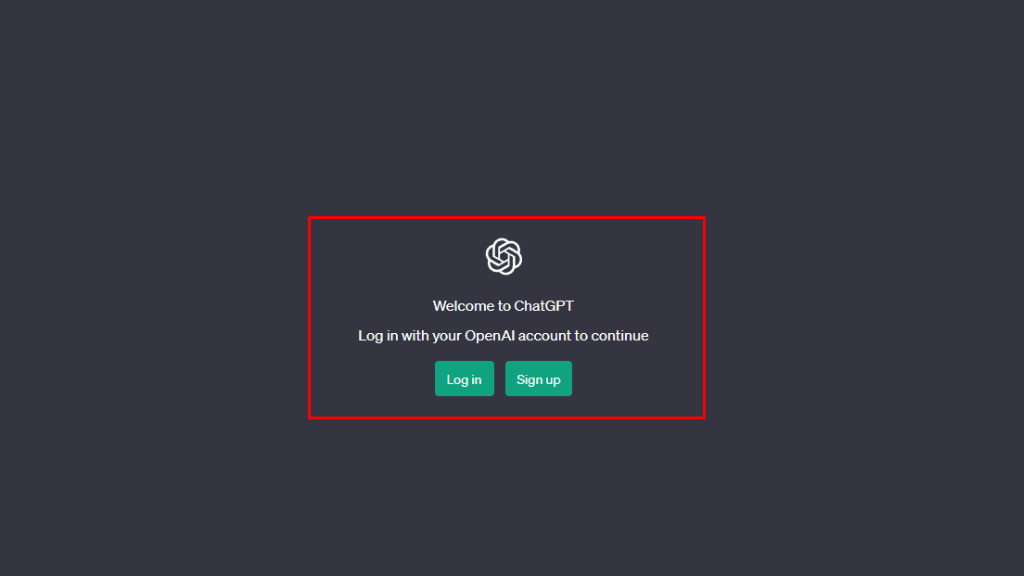 3. Tap on the My Plan option on the sidebar.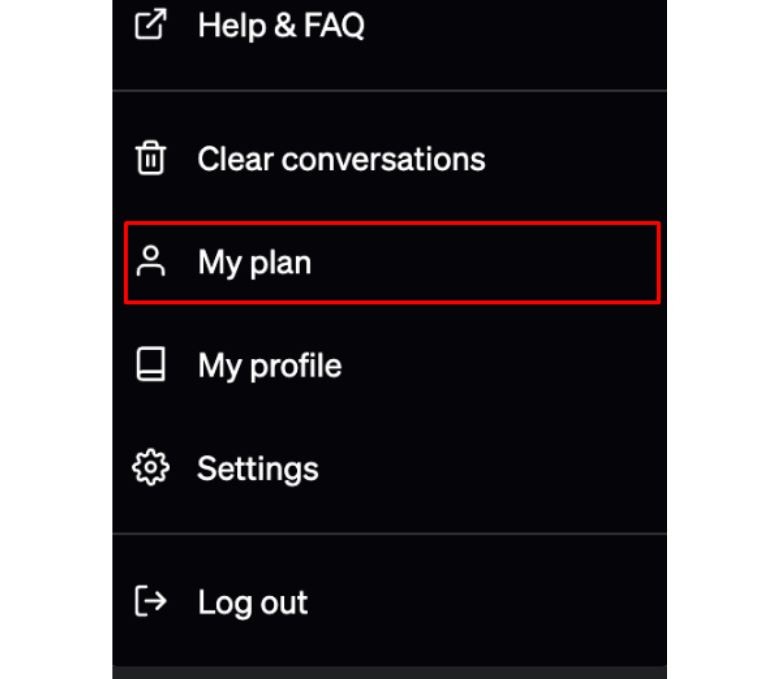 4. Select the Manage My Subscription option below your subscription plan.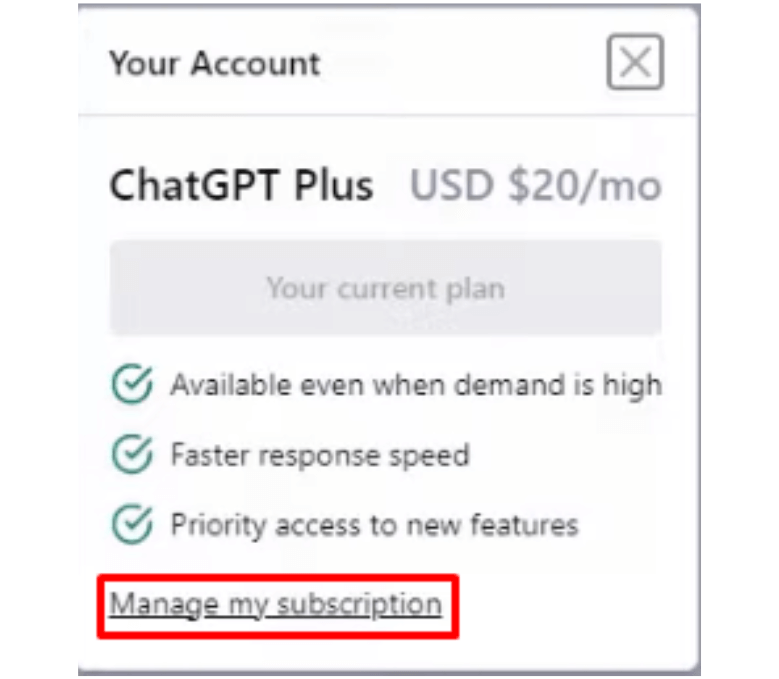 5. Click on the Cancel Plan and confirm it to cancel the ChatGPT Plus subscription.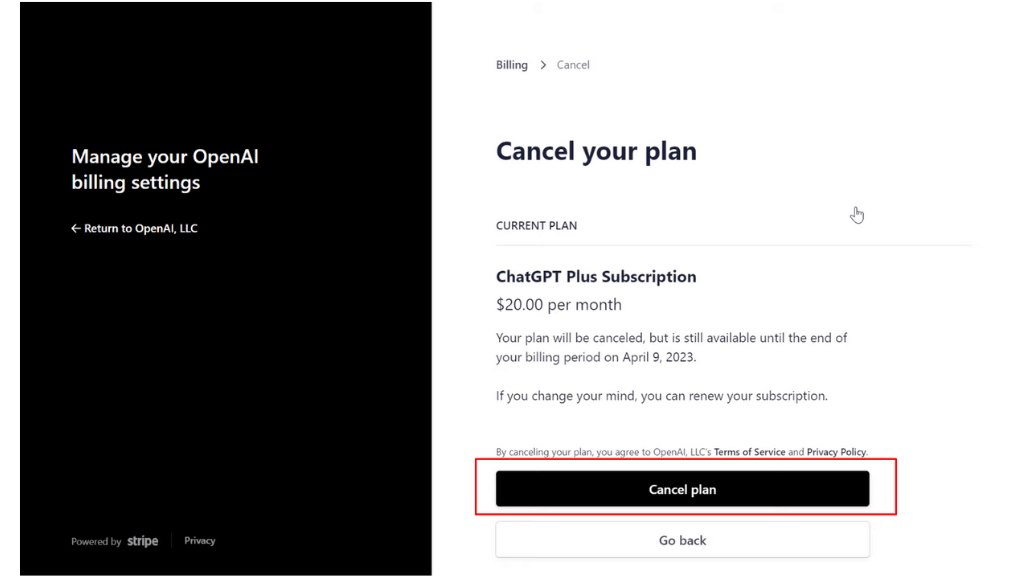 How to Delete ChatGPT Account
After canceling the subscription, you can choose to delete your account if you don't want to keep your data on the ChatGPT server.
1. Go to the ChatGPT website (openai.com) on your browser.
2. Tap on your profile in the bottom-left corner.
3. Select the Settings from the list of options.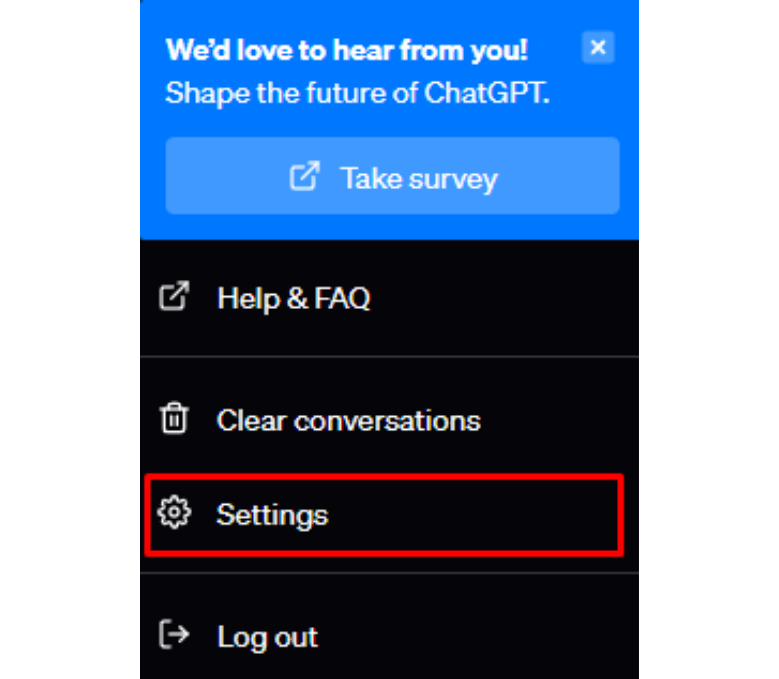 4. Click on the Data Controls option on the Settings page.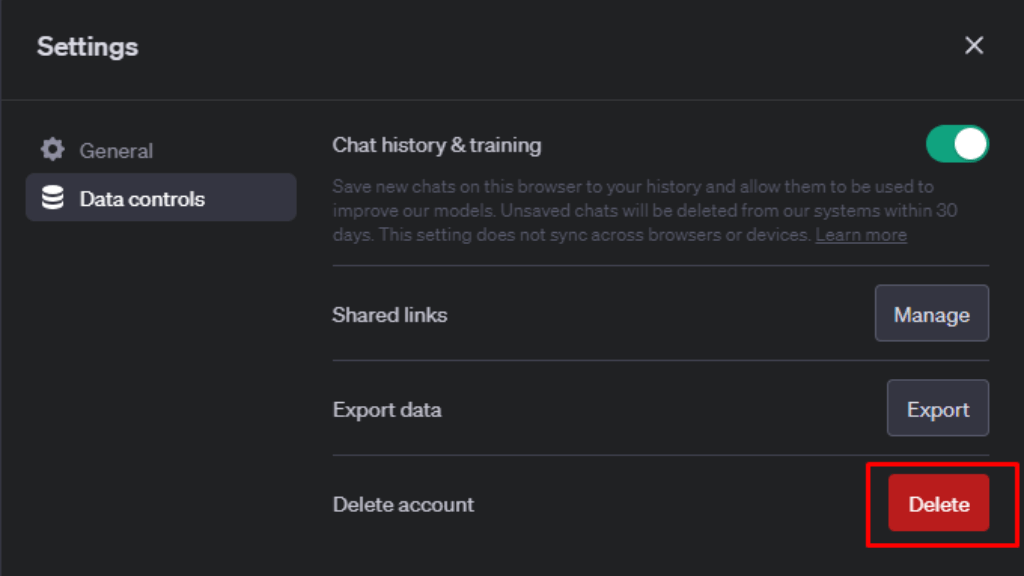 5. Hit on the Delete button beside the Delete Account section
6. Now, your ChatGPT account will be deleted successfully.
Frequently Asked Questions
Why Should I Cancel my ChatGPT Plus Subscription?
You can cancel the ChatGPT Plus subscriptions when you are not using the premium features
→Unsatisfied with the service.
→Save money.
→No need for a plan.
What happens if you cancel the ChatGPT Plus subscription?
If you cancel your ChatGPT Plus subscriptions, your account will be downgraded to the free version, and you will lose a lot of premium features.
Is ChatGPT available for free?
Yes. ChatGPT offers a free version to all users with limited features.
What are the alterntiaves for ChatGPT?
There are a lot of alternatives for ChatGPT, which include Bing AI, Bard, HugginChat, Chatsonic, etc.
Was this article helpful?