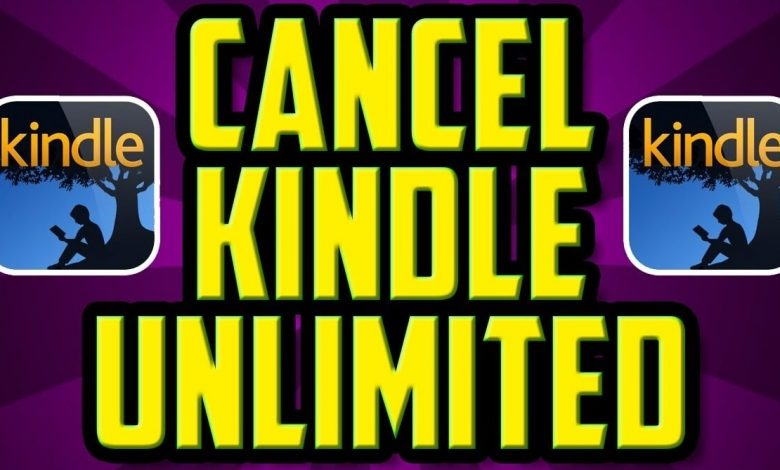 Kindle Unlimited is Amazon's e-commerce subscription service which provides you unlimited access to more than 1 million eBooks, audiobooks, comics, and magazines. Costing $9.99 per month, Kindle Unlimited comes with a 30-day free trial for new users. While subscribing for a free trial, you will be charged automatically after the trial period if you don't cancel the service before one month. Luckily, you can cancel the Kindle Unlimited membership subscription at any time. You can cancel it directly from your Amazon account without contacting the customer support.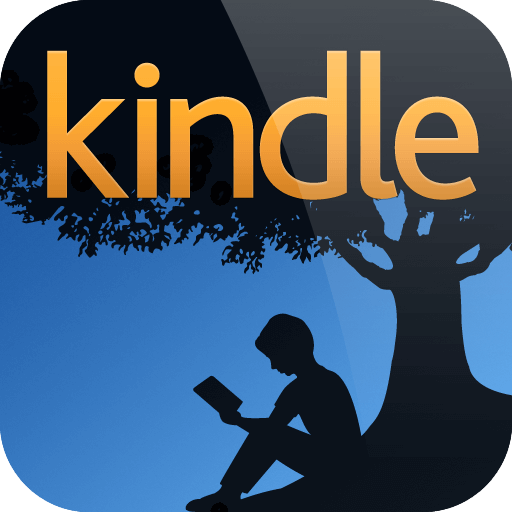 Note: Amazon Prime members can also access some part of Kindle Unlimited library. Also, keep in mind that cancelling Amazon Prime Membership will not cancel Kindle Unlimited.
How to Cancel Kindle Unlimited Subscription?
Step 1: Open a preferred browser on your PC or Mac and log in to your Amazon account.
Step 2: Click the hamburger icon that you can locate at the top left corner of the screen.
Step 3: Under the Shop by Category section, select Kindle E-Reader & eBooks.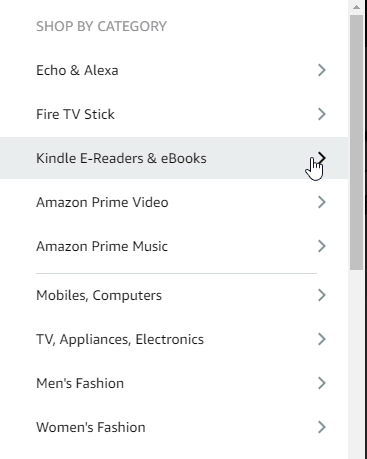 Step 4: Scroll down and select Kindle Unlimited.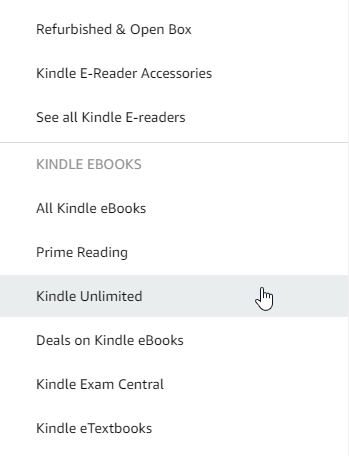 Step 5: You will be directed to a new page. Under the Manage Membership section, select Cancel Kindle Unlimited Membership.
Note: You can also reach this page by selecting Account & Lists > Manage Your Content and Devices > Preferences > Kindle Unlimited Settings > Manage Your Membership.
Step 6: Confirm the cancellation by selecting End Membership.
After cancelling your Kindle Unlimited membership, you can access the service until the next billing date or free trial period. Afterwards, you will lose access to the titles that you shopped on Amazon. At the same time, you will not be offered a refund for the rest of the paid duration.
To Conclude
If you're a lover of reading eBooks, Kindle Unlimited is pretty compelling. If want to read more than a couple of books per month, you will love this service. However, if you had decided to shift to read books from another medium, you can use the above guidelines.
What do you think about Kindle Unlimited? Use the comments section to mention it. We love to hear your thoughts. Follow our Facebook and Twitter pages to read our articles/tutorials instantly.