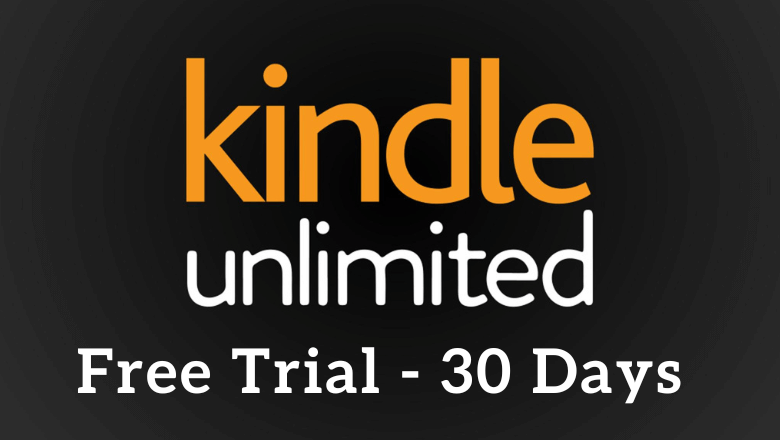 Key Highlights
Browser: Kindle Website → Sign In → Start your 30-day free trial → Enter the card details → Get the free trial.
Kindle Unlimited is an e-commerce subscription service where you can access more than 1 million eBooks, audiobooks, comics, and magazines. For new users, Kindle Unlimited offers a 1-month free trial to test the features available on the platform. If you are interested, you can continue using the service, or you cancel the Kindle Unlimited subscription within the 30-days to avoid automatic debit.
Kindle Unlimited Subscription Price
It offers two subscriptions, and both plans offer a 30-day free trial.
Monthly Plan- $9.99 per month.
Annual Plan- $119.98 per year
How to Get Amazon Kindle Unlimited Free Trial
[1] Open a browser on a PC and visit the Amazon Kindle Unlimited website.
[2] Click on the Sign In button.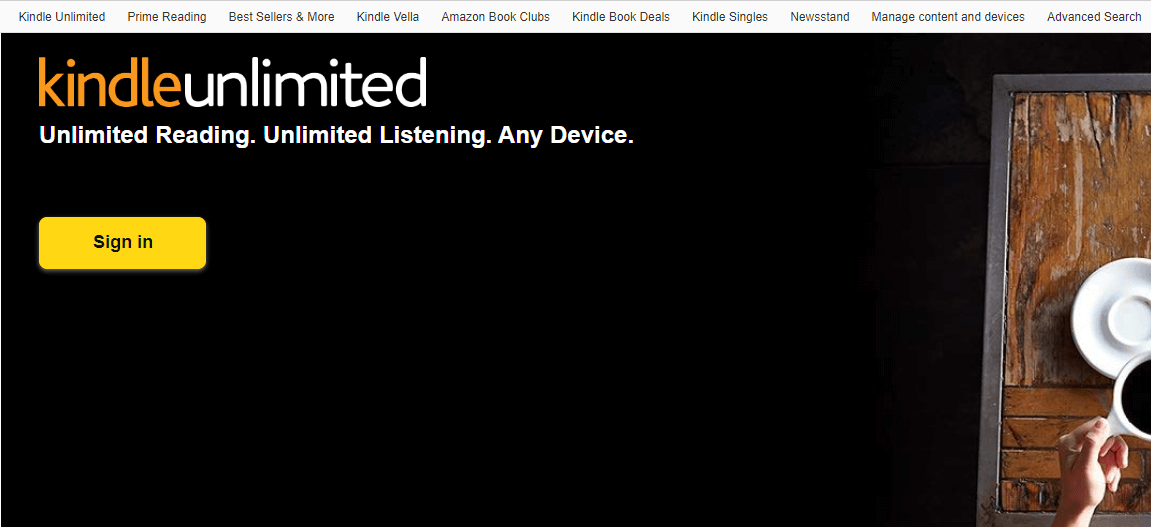 [3] If you're an existing user, tap the Sign In button and log into your Amazon account. New users can tap the Create your Amazon account option to create a new account.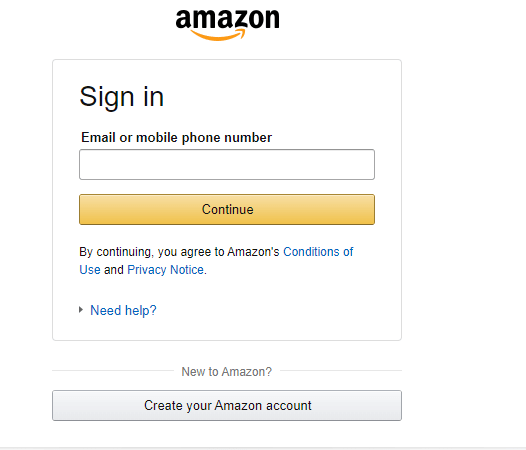 [4] After signing in, tap the Start your 30-day free trial on the banner.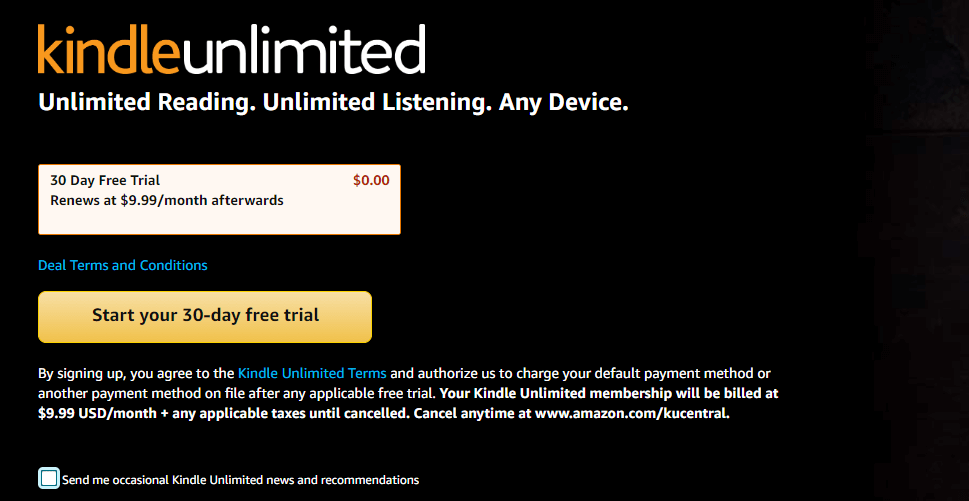 [5] Enter your card details and tap the Add your card button.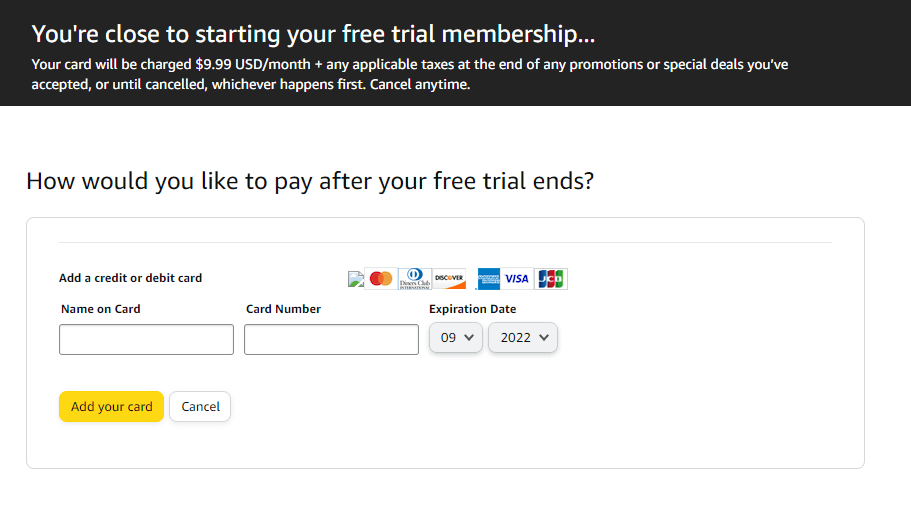 [6] Go through the verification process and link the card with your account.
[7] After successful verification, the Kindle Unlimited free trial will be activated. You will not be charged for the first 30-days. On the 31st day, the amount will be debited automatically from the credit card.
How to Cancel Kindle Unlimited Free Trial
Canceling the Amazon Prime membership will not cancel the Kindle Unlimited subscription. You need to do it manually on the Amazon website.
[1] Log in to your Amazon account using the desired web browser.
Note: You can only cancel the subscription through Amazon Website, not on Amazon App.
[2] Navigate to the top of the screen and select the Account & Lists drop-down arrow.
[3] Choose the Kindle Unlimited option.
[4] Under the Manage Membership section, select Cancel Kindle Unlimited Membership.

[5] To confirm your cancellation, tap Cancel Membership.

[6] Once the cancellation is made, you will see the confirmation window stating "The cancellation was successful," and you can access the kindle till the expiry date.
Frequently Asked Questions
Is Kindle Unlimited free with Prime?
No. Kindle Unlimited is a completely different service and not free for prime members. You need to pay $9.99 per month to access its features.
How many users can use Kindle Unlimited?
You can share and use a single Kindle unlimited account on 6 different devices.