Facebook-owned Instagram connects its users to people and things they love. It has all started as a photo-video sharing app with a built-in camera. Instagram supports editing photos and lets the users express themselves in all-new ways with an ever-updating library of effects. Start a conversation instantly and share media over Direct messages. Over the years, it has grown up to be the most successful business platform where users can browse and shop products. Like any other social platform, Instagram is all about username and password. There would be a lot of us who regret having a normal username and researched on how to change your name on Instagram. It is definitely an exception while most other apps don't let users change the username once it is set. If you want to know how to change your Instagram name on Instagram, then read this section further.
FYI! Currently, Instagram supports changing the username only twice in 14 days. You need to wait for 14 days if you want to make a third-time change or more.
How to Change Instagram Name?
As Instagram is accessible from mobile as well as desktop, we have covered a separate section on how to change the Instagram username.
How to Change Username on Instagram App?
Those using the Instagram app on Android or iOS platforms need to carry out the steps given below to change your username.
(1) Launch Instagram app on your smartphone.
(2) Tap on the profile icon from the bottom right corner.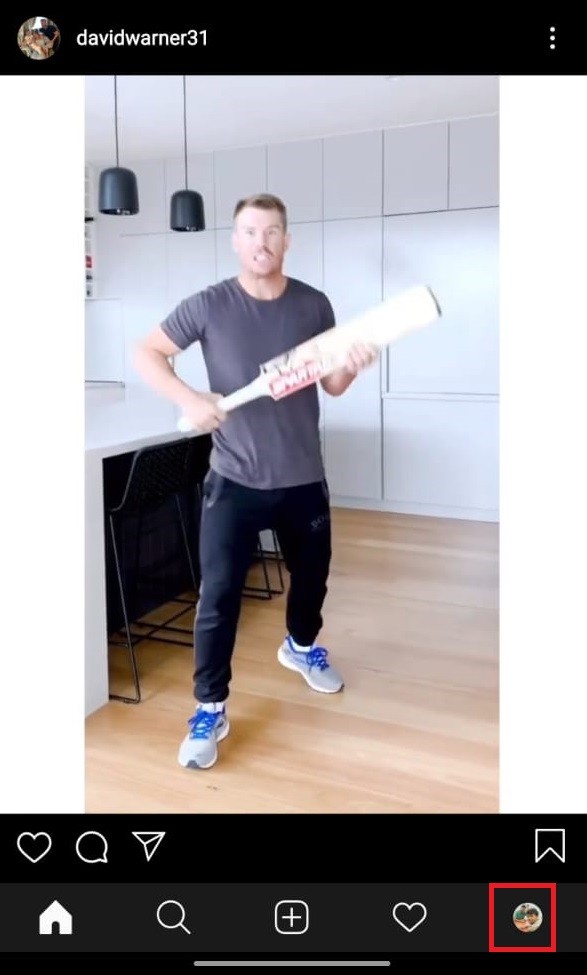 (3) Click on Edit Profile button under bio.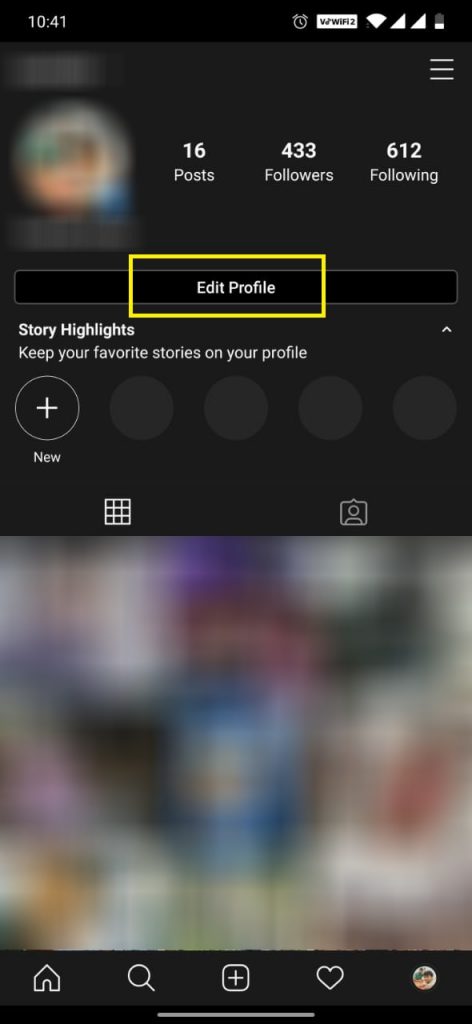 (4) Tap on the Username field and use the backspace key to clear the old name and type the new name.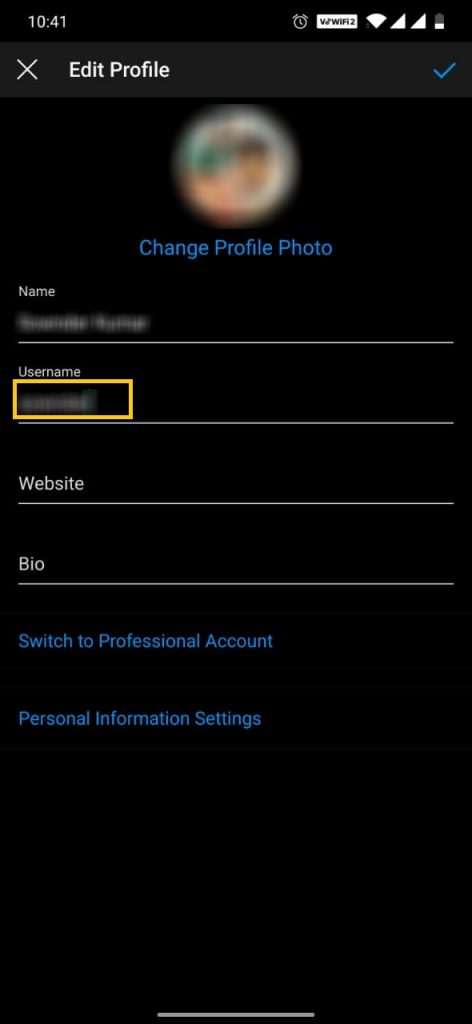 (5) Hover to the top and click on Done (green tick) icon to save changes.
How to Change Username On Instagram on PC?
You may follow the steps given below to change your name on Instagram from the desktop platform.
(1) Visit https://www.instagram.com/accounts/login/ on the PC browser.
(2) Enter username and password to login to your account.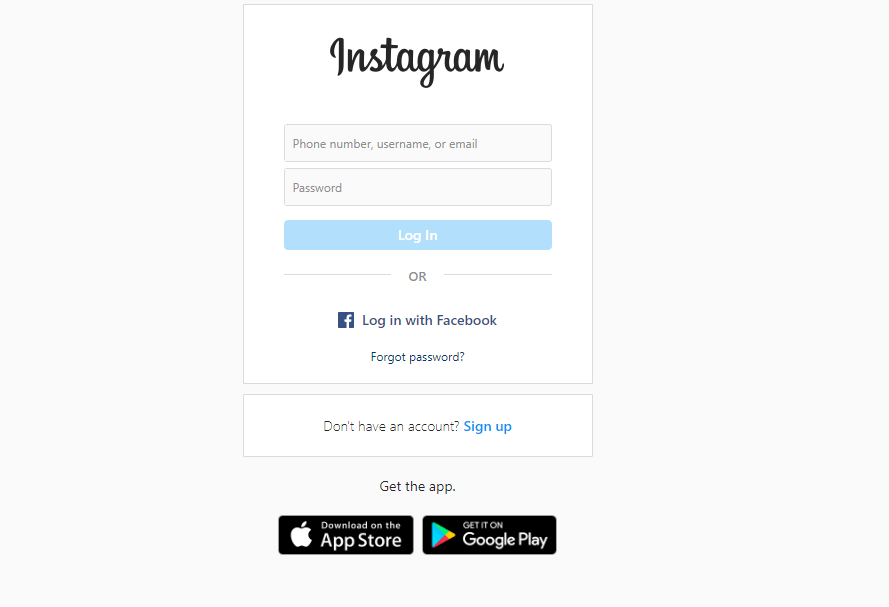 (3) Hover to the top right corner to click on Profile icon.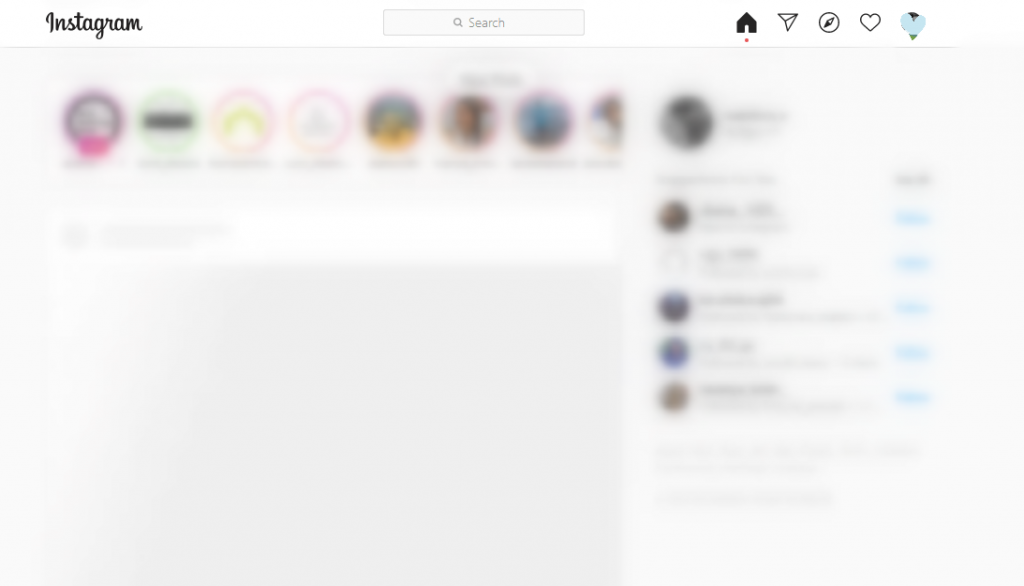 (4) Tap on Edit Profile button next to your username.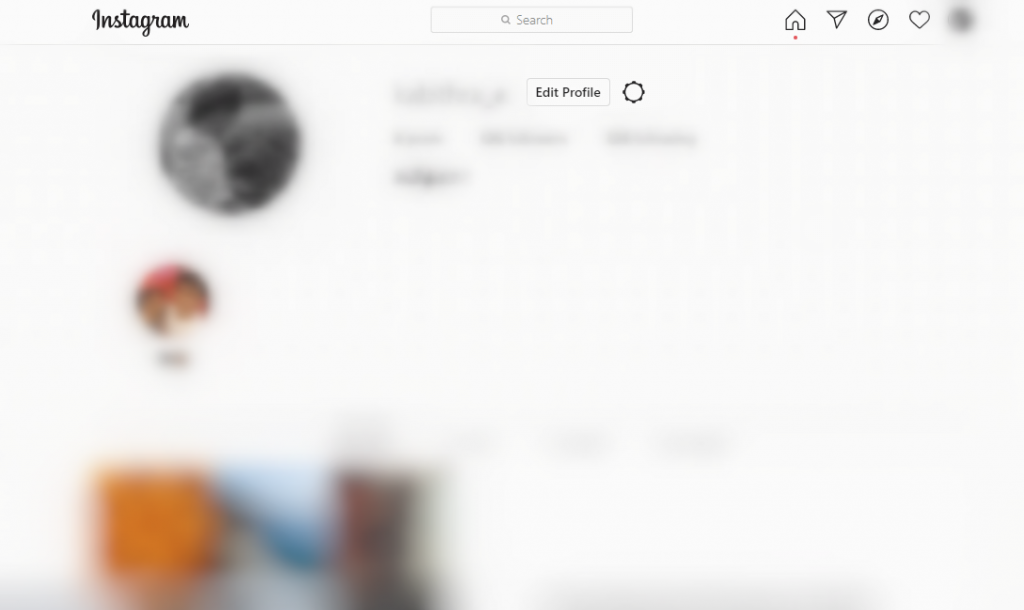 (5) Navigate to Username section and type the new name. Press Submit.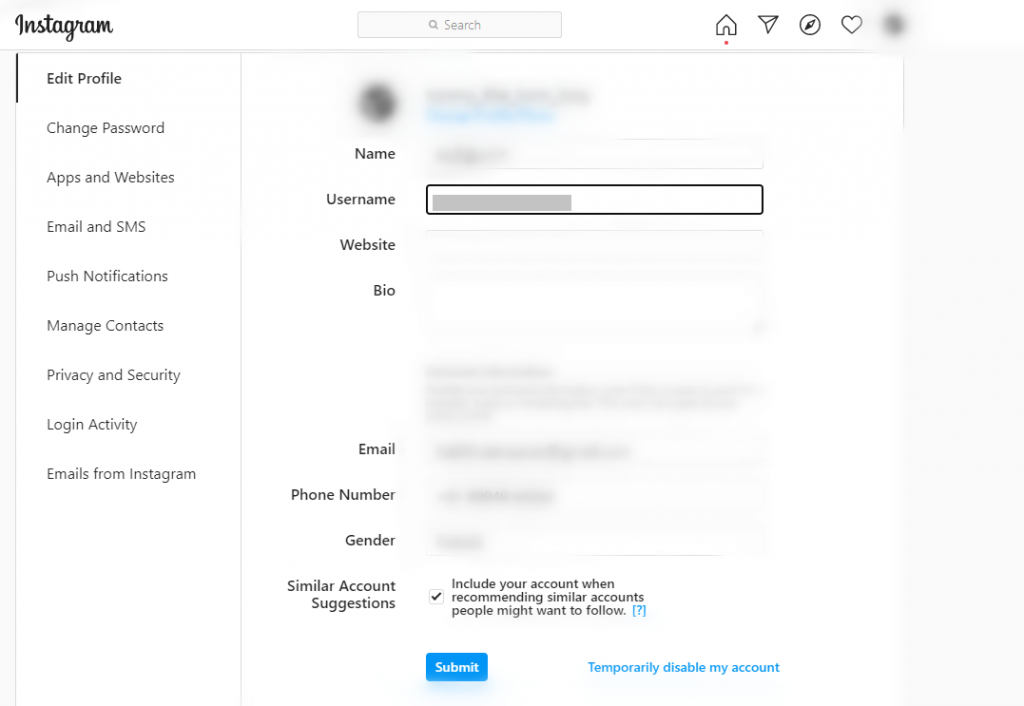 How to Change Display Name?
Display name is different from username and you can change your display name any number of times. Username is unique but display name can be same as any other profile.
Follow the same procedure mentioned above on app and PC but instead of username click on the display name option.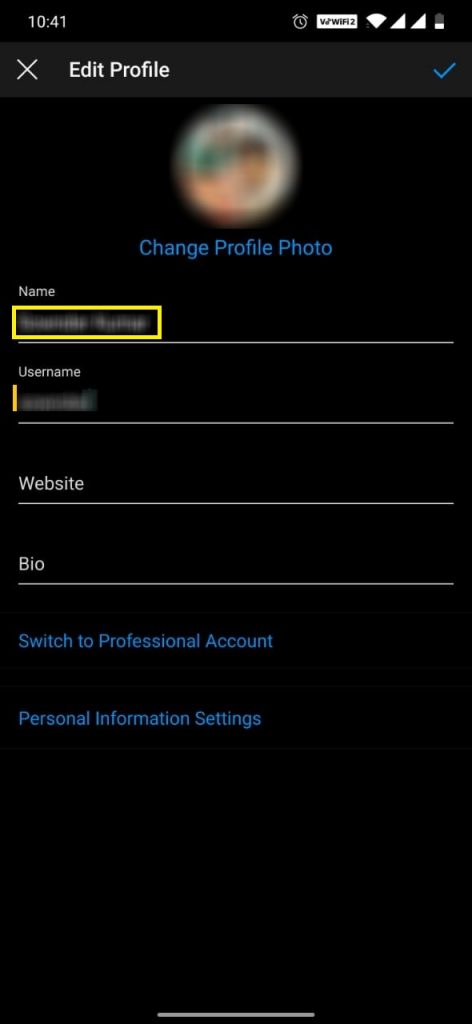 Our Opinion
Changing the name on Instagram is such a breeze and can be done in less than a minute. Since the username should be unique for each account, Instagram will notify when the username isn't available when you finish typing. In such a case, you should type a unique name. Even in such cases Instagram will guide you better.
Have these guidelines helped out with changing your name on Instagram effortlessly? Let's hear it out from the comments. To read more such informative articles instantly, you should connect with us on Facebook and Twitter pages.
Was this article helpful?