The IP address is used to find your Internet activities on Android & other internet-supported devices, and there are so many reasons to change it. Some of the primary reasons are:
Access geo-restricted site
Secure your activities and data
Browse the internet anonymously
Create multiple accounts on social media sites and many more.
Whatever the reason is, one can change their IP address with ease. Without any delay, let's see how to change the IP address of both Wi-Fi and mobile network on Android devices.
Change the IP Address of Wi-Fi connection on Android Phone
(1) Open Settings on your Android device and tap Wi-Fi & internet section.
(2) Tap the Wi-Fi menu.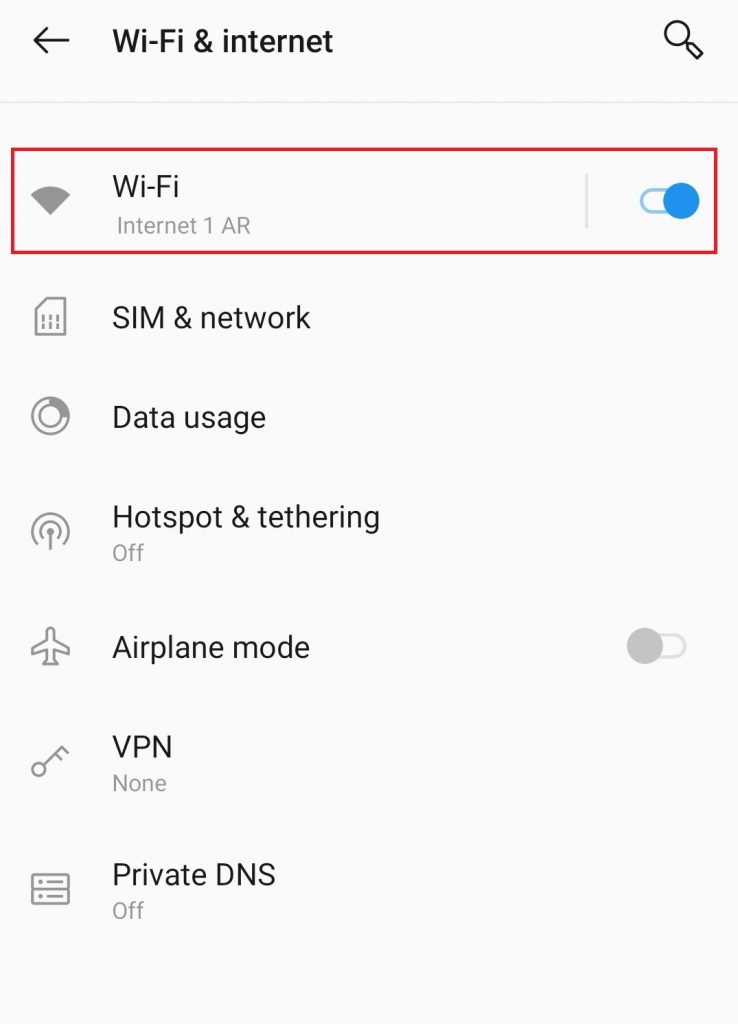 (3) Long-press the Wi-Fi network that you are connected with.
(4) Tap Modify.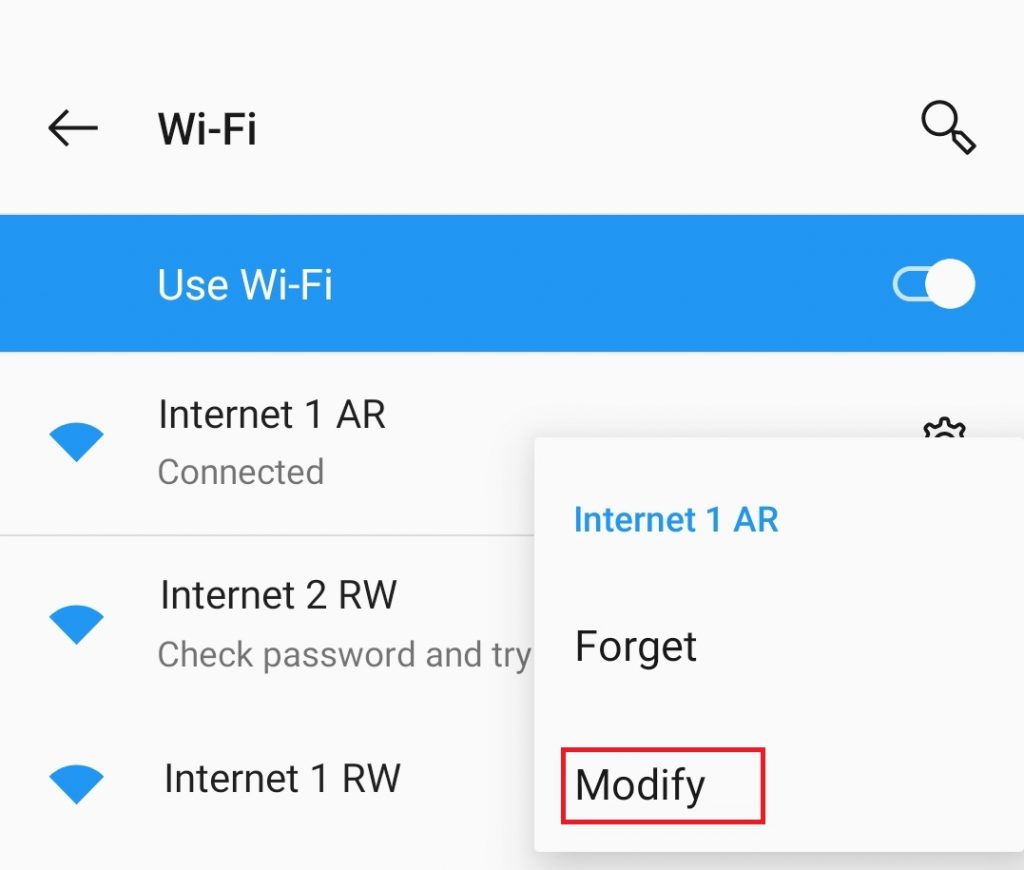 (5) Click the drop down icon located next to Advanced options.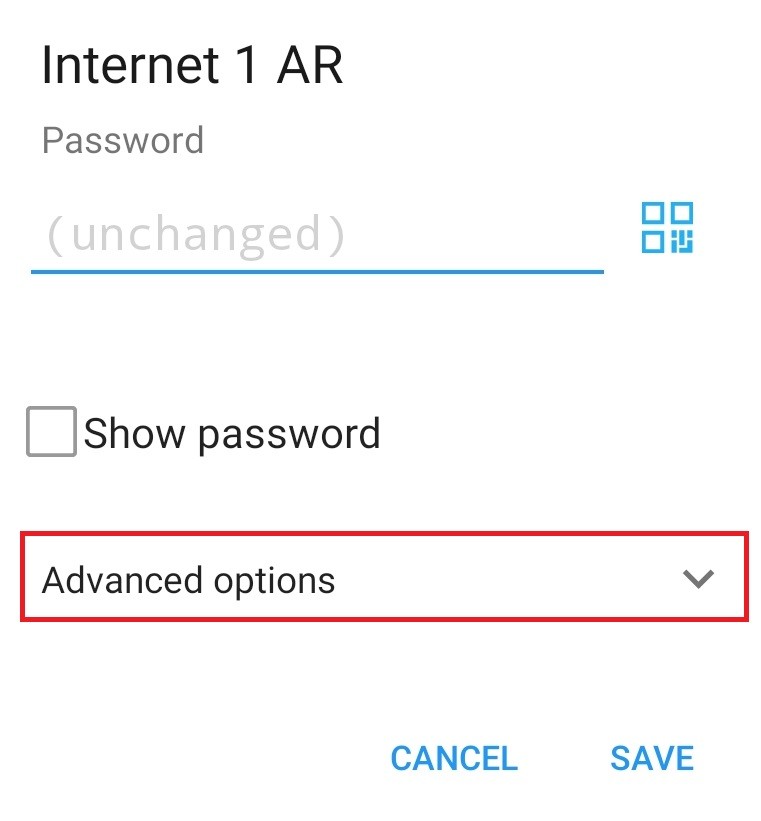 (6) Change the IP addresses from DHCP to Static.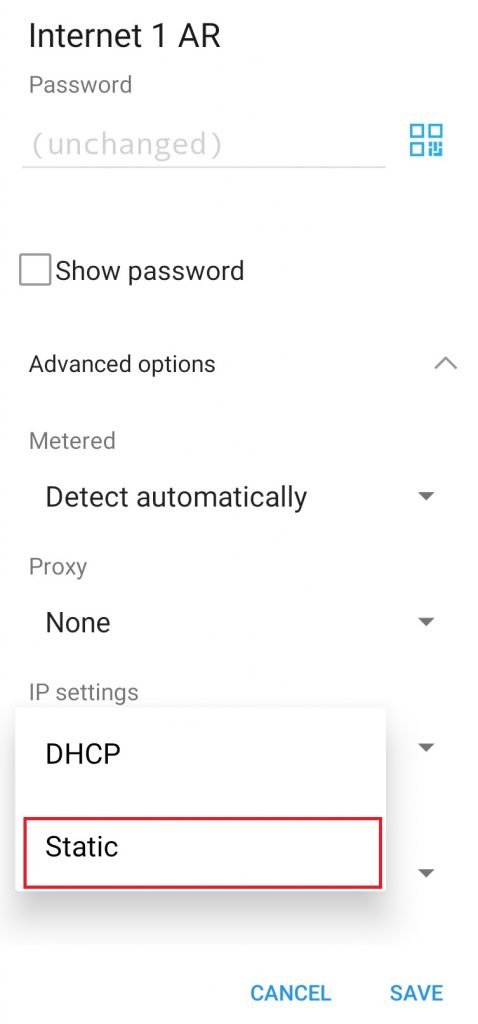 (7) Now, enter the new IP address. While using a Static IP address, you can choose between
10.0.0.0 to 10.255.255.255
172.16.0.0 to 172.31.255.255
192.168.0.0 to 192.168.255.255
(8) Tap Save to complete the process.
Change the IP Address of Mobile Network on Android
(1) Launch the Chrome browser and search for "What is my IP?"
(2) Chrome will display the current IP address of your mobile network.
(3) Swipe down the notification screen and enable Airplane mode.
(4) Wait for few minutes and turn off the airplane mode.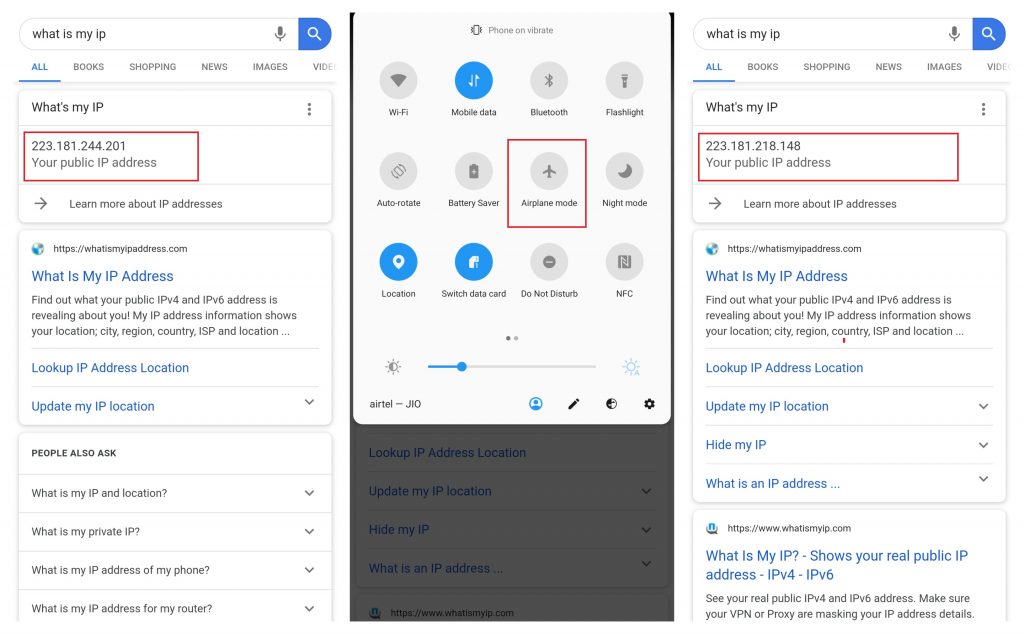 (5) Now, search for What is my IP on your Chrome browser and it will display a new IP address.
Note: You can also change the IP address of your mobile network by simply contacting your provider.
Use VPN to Change IP Address
Instead of modifying your device settings, you can simply download and install a VPN on your Android device to change the IP address. There are so many free VPNs available for Android. Visit our dedicated best free VPN for Android article to pick the best one.
(1) Download and install a VPN on your device.
(2) Launch the app and select a server location.
(3) Tap Connect and your IP will be changed automatically.
Note: This method works for both Wi-Fi and mobile network.
Summing up
Using a VPN is the best way to change your IP address regardless of your network. If you want more privacy while accessing the restricted sites, you can go for paid VPN services. What do you think about this guide? Share your feedback in the comments section. Follow us on Facebook and Twitter to get related articles instantly.
Was this article helpful?